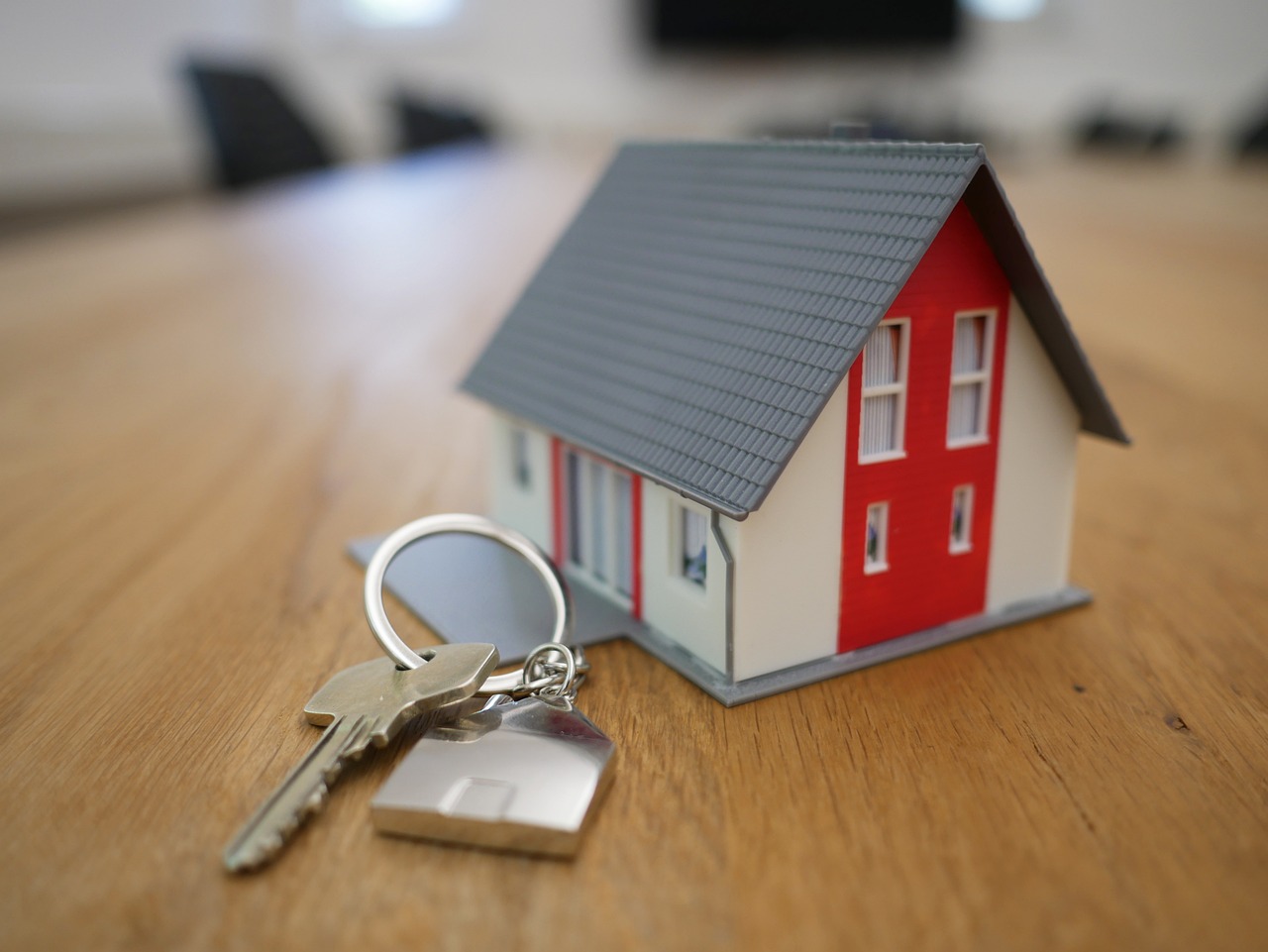 9 months ago · Justin Becker · Comments Off on How Does Buying a Mobile Home Work?
With the right kinds of investments, you can build up your wealth in a fairly safe and productive way. Your future self will probably be better off, so now is the best time to start thinking about investments, financing options, and perhaps buying your own land. However, a traditional site-built home is simply not within reach of regular folks anymore – even if you do have the guts to apply for traditional home loans.
While buying a traditional single–family home might be one of the best investments today, high housing prices have made many people consider a relatively affordable alternative: buying a mobile home!
A mobile or manufactured home can be an excellent way to invest your money and plan ahead. However, there are a lot of questions to answer before you consider buying a mobile home, manufactured home, or even modular homes.
What to Consider Before Buying a Mobile Home or Manufactured Home?
Manufactured homes tend to be less expensive per square foot than site-built homes. That said, you might be able to afford one even if you don't prefer considering manufactured home financing for this purchase. There is also the matter of deciding whether to purchase a double-wide manufactured home, something smaller, or look out for a triple-wide!
Since a mobile or manufactured home doesn't have a permanent foundation, its buying process will also be different from that of site-built homes. It depends on whether you want to live in a mobile home park or not, what mobile home communities are available, whether you want to purchase both the home and the land, whether the mobile and manufactured homes have a reasonable down payment, and so much more.
How Does Buying a Mobile Home Work?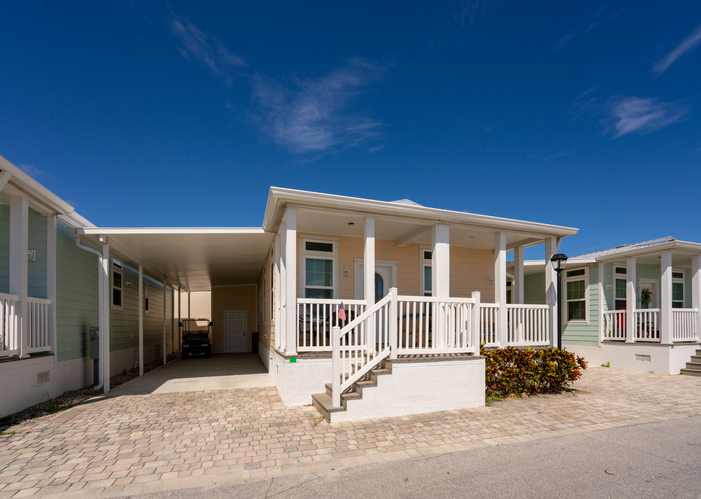 Without further ado, we should now take a look at what to expect when you plan to buy a mobile home. The process isn't a straightforward one. There are a lot of important decisions to make and several steps to go through:
Conduct Your Research
Buying a mobile home for the first time calls for quite a bit of research. In case you require a manufactured home loan, you can look up manufactured home financing so you are able to conduct a cost-benefit analysis. This may require getting a personal loan instead of chattel loans. Mobile home owners are considered to have personal property instead of traditional real estate, so the loans and taxation will apply accordingly.
If you're planning to buy a mobile home, there may be financing options such as personal property loans, mobile home loans, and several others. Here are some other considerations to take into account:
●       Find out the minimum credit score you need to buy a mobile home; this might vary depending on whether you plan to buy a double-wide mobile home, have add-ons, etc.
●       Consult the mobile home community you are considering and ask them about any collaborations that are related to manufactured home loans
Additional Steps You Should Take
●       Assess your current finances; whether you plan on going for mobile home parks or want to place a double-wide on your own land, buying a mobile home might require some additional finances. In order to qualify for a personal property loan or any other kind, your income and expenses should be at a certain level. It might also be the fact that you're able to afford mobile homes by getting the best prices. You can analyze this by finding out more about the highest quality pre-owned mobile homes in Michigan.
●       Ask your agent or the management at various manufactured home communities about mobile home insurance – this is an important consideration that adds to your annual costs.
For further research purposes, you can start by checking out this ultimate guide for the first-time mobile home buyer. =
Check Out Makers/Dealers of Manufactured Homes and Mobile Homes
You may choose to live in a mobile home park or manufactured home community for the sake of their regulations, amenities, and other perks. However, you may not always like the mobile homes they have on offer at the time. If you're just having a leased-land arrangement, you'll be asking which mobile home manufacturer is the best in town.
Start by looking at the mobile or manufactured home dealerships and manufacturers in your local region. While mobile homes come from factories, the moving costs along can run to thousands of dollars in some cases. For this reason, it's ideal to find a manufactured homes supplier who is quite near your chosen manufactured home community.
A double-wide manufactured home can cost even more to move, so do take that into account when deciding on a reliable dealer.
Check Websites and Online Feedback
If a company is offering mobile homes and manufactured homes in your required area, they should have a decent reputation before you place your trust in them. Get to know a few of the top brands and check out their respective mobile home websites. These platforms should have valuable information about the mobile homes they provide, the mobile home parks they cater to, what services they have (delivery, installation, etc.), and what kind of lines are on offer.
When you're looking up manufacturers of mobile homes, be prepared to be a little confused about the exact pricing of any one unit. Sellers may not even mention anything about the down payment, which is a tactic to get people to stop by themselves or reach out.
In case you do need to know the prices of a lively unit, try checking out the Manufactured Housing Survey (MHS) that was sponsored by the Department of Housing and Urban Development (HUD Code). They might have information regarding the monthly statistics of manufactured housing, the average prices, and so on.
Consider the Locations
Are you going for a leased-land setup or stepping away from manufactured home communities altogether? If you have your own mobile home, keep in mind that not all mobile home parks may allow potential residents to bring in their own units. Some other communities may have restrictions about which units you can buy according to your income level, family size, and so on.
Even when you have the best mobile homes for sale in a park, the location of that place is a serious consideration. If you're considering a certain place, its location should ideally be close to your intended workplace, close to a school if it's relevant, and near attractive centers for shopping, entertainment, recreation, educational trips, etc.
Other Considerations
Just a few other considerations for your potential mobile homes may include:
●      Adherence to local and federal building codes
●      The right size for your family or other living requirements
●      Enough space for a home office
●      Add-ons such as porches, patios, garages, etc.
●      A friendly, welcoming, and safe neighborhood
●      A large enough lot for parking vehicles, gardening, relaxing, etc.
●      Large grounds in the mobile home community; suitable for walks, exercises, and places for kids to play in
The list of considerations for buying mobile homes for sale can go on and on. However, you may have some priorities that are more important than others.
The Takeaway
When you choose mobile homes for living and investment purposes, there's no doubt that they provide a decent living space. However, there are several steps to take before you buy a mobile home that's perfect for your needs and requirements. It might be helpful to make a list of all the points above and check them off when considering mobile homes for all ages in your desired area.
Remember, living in a mobile home doesn't mean that you have to compromise on the quality of your lifestyle. Check out some luxury manufactured homes for sale and see the amazing options out there!