We Buy Mobile Homes for Cash in Michigan
Looking to sell your mobile home and make some money? A real estate agent can only take you so far – and they might cost you a lot too! At Cedar Springs Mobile Estates, we will be glad to pay cash for your mobile home as-is.
With our minimal closing costs and a fair–all cash offer each time, we look forward to helping mobile homeowners whenever they want to sell their burdensome mobile homes fast.
Selling mobile homes can be difficult, so why not look to the experience of Cedar Springs Mobile Homes to help you out?
While working with our dedicated staff on the job, you can sell your mobile home quickly and finalize the closing date in a matter of days!
Why Sell Your Mobile Home?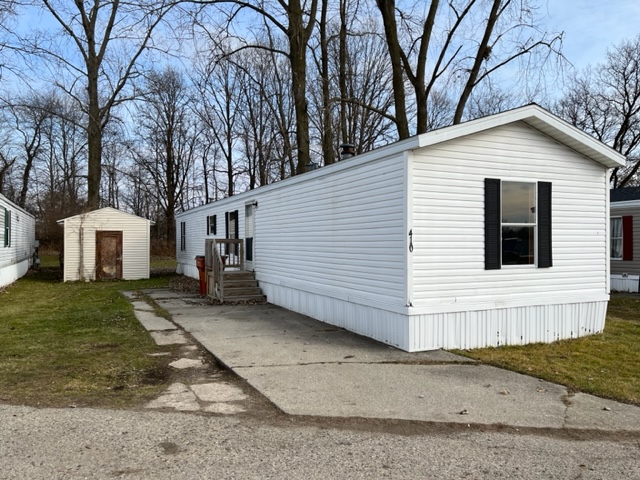 There are several reasons why you might want to sell your mobile home. In the first place, it makes sense to buy mobile homes in Michigan within the current housing market. However, just like some people buy houses in order to flip them, others may buy a mobile home or manufactured home with the intention to upgrade, renovate, and resell them for a fair cash price.
It always makes sense to sell your current home if you aim to buy a bigger and better one. Other than the intention to buy mobile homes in Michigan with the aim of selling for a profit, here are some of the most common reasons why someone may want their mobile home sold:
It is Time to Move On
You bought that mobile home with your hard-earned money, upgraded it, and have spent a few comfortable years within its walls. However, your family might be growing, you may have to move elsewhere for work or school, or you now have the means to buy something larger.
Many mobile home owners might want to switch to a larger model if and when they can afford it. When that time comes, you may search with the term "how to sell my mobile home," take the cash, and move on to greener pastures.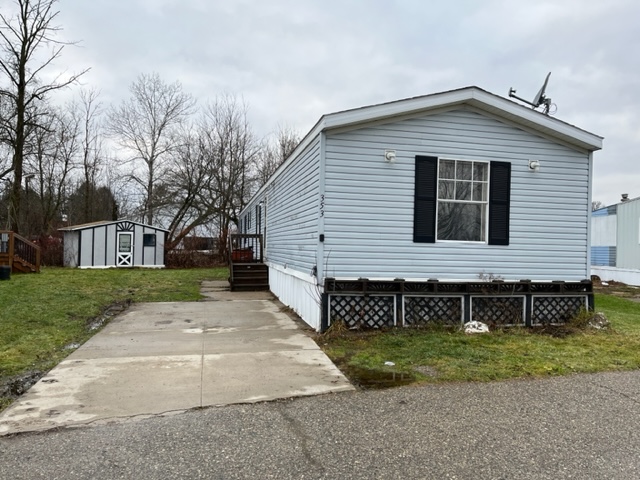 It might be that you just need the money. So, why does someone invest in anything instead of spending all their money right away? The most common reason for building and preserving wealth is that you have something to fall back on in times of needs. Read more about whether buying a mobile home is worth it for the expected returns in times of need. There is no doubt that mobile homes are easier to liquidate than traditional houses, so this investment just might be the one to help you out of a tight hole.
A Fair Cash Offer for Your Mobile Home
A mobile home is an excellent investment for many folks. Modern mobile homes (also known as manufactured homes) are equipped with spacious floor plans, upgraded fixtures, and several other attractive features. When you buy mobile homes, keep in mind that they can provide a living experience that's just as comfortable as the experience you might get with site-built homes.
When you choose us as mobile home buyers, you can be sure that your investment will become one of the mobile homes of good quality in Michigan. Besides, their property address will be one of the most desirable options in Michigan. That said, you always have an option of buying a mobile home in Michigan after selling your first mobile home for cash.
We Buy Mobile Homes for Cash in Michigan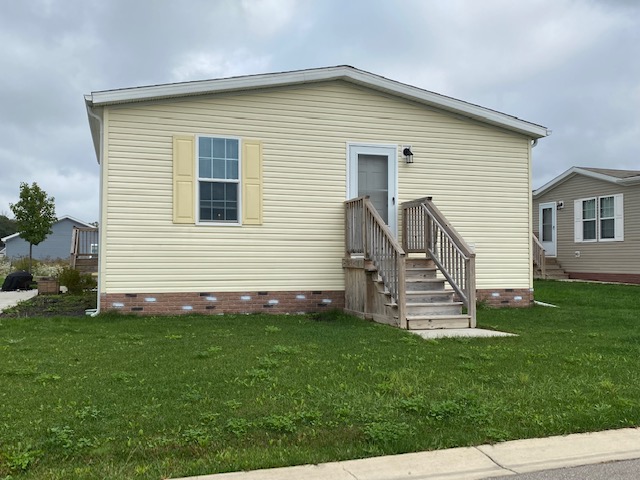 Have you been looking to sell your mobile home for a while now? Perhaps, you want a cash offer. If so, your usual online search terms may look like this:
●       "cash mobile home buyers"
●       "sell my mobile home cash offer"
●       "mobile home cash buyer"
●       "best mobile home park property address"
●       "how to sell a manufactured home or mobile home fast"
●       "sell my mobile home fast"
Do these terms sound familiar? Before making any decisions, make sure you know how buying a mobile home works.
Our Cedar Springs Mobile Estates property address is 400 Susan, Cedar Springs, MI 49319. With an upscale and secure neighborhood, you don't have to worry about your mobile home being destroyed or derided. We will be happy to upgrade, renovate, market, and do whatever it takes to make this mobile home a dream living space for someone.
Our Requirements
You don't have to come across a huge list of requirements for buying mobile homes in Michigan. Most real estate agents will take huge cuts from the homes they help to sell, but our fees are reasonable and affordable for most mobile home owners.
While we are willing to buy your mobile home fast, we do require that the home have a pitched metal or shingle roof. It must also have vinyl sidings.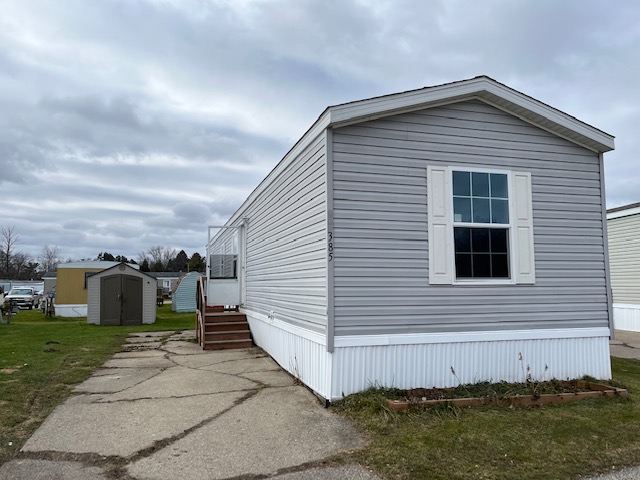 To make a decent cash offer, we also look at the life expectancy of a mobile home. At the end of the day, though, we want to help you sell your mobile home at the right cash offer. With our services, you can also be assured of your manufactured home going to a quality Michigan mobile home park.
Skip the Real Estate Agents
We do not discount the contribution of a real estate agent when it comes to investing in a major piece of personal property like mobile homes. When it comes to selling mobile homes in Michigan, however, you don't really need an agent's contribution in the matter. Cedar Springs Mobile Estates helps you look forward to the best address for your previous home and some of the best people to handle that building structure.
Before you sign anything, our team will also make sure that you read and understand certain aspects of the sale. For instance, any potential mobile home buyer and owner should be aware of how to transfer a mobile home title in Michigan.
Need to sell your mobile home fast?
Cedar Springs Mobile Estates welcomes you to sell mobile homes in Michigan for ready cash!
Here are the perks that we offer to all mobile home sellers:
No repairs required for modern mobile homes
No fees for inspecting mobile homes
No listing agreements
No brokerage fees
No delays in marketing your mobile homes for quick and reliable sales
Need to Sell Fast?
You might have to move to follow your career, find your own place, or simply need the cash to make your dreams come true.
In all these cases and many more, Cedar Springs Mobile Estates is dedicated to helping you sell those mobile homes. We purchase used mobile homes and manufactured homes, and eliminate the need for a real estate agent.
You might be wondering what platforms to trust when you're selling your mobile home. The lack of interest from real estate agents might be shattering your confidence and making you feel unwanted in the housing market.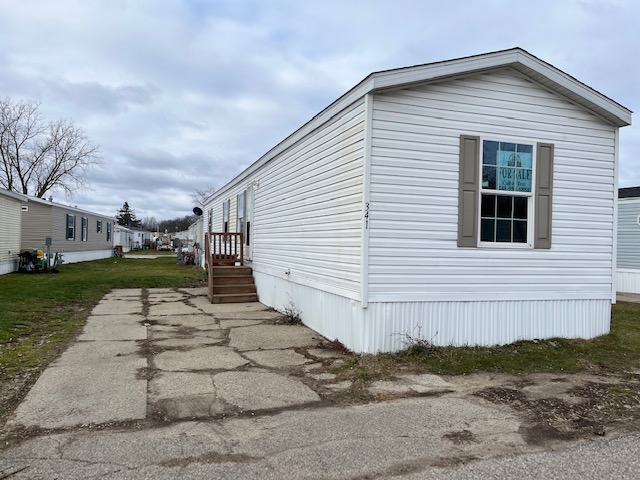 Our goal is to help you get the best possible price for your prized mobile homes! We are not scared of something different; in fact, our experience with used mobile homes for all ages makes us the best candidates for the job.
Call Us Up Today!
If you are interested in selling your mobile home or consider it to be a possibility someday, we would love to hear from you. Call us up, book a tour, show us what you have to sell, and let that used mobile home go to make way for something better!
When you call our sales staff, our professionals will connect potential buyers to the mobile home you want to sell. Financing, approval, and proper park placement — all these are part of the many services provided by our mobile home park. The wait is not worthwhile, so contact Cedar Springs Mobile Estates now and sell your mobile home for cash!