A manufactured home, otherwise referred to as a trailer home, residential caravan, mobile home, house trailer, static caravan or motorhome, is a prefabricated physical structure developed in a factory, on a chassis that is attached permanently, and then transported to the home site.
A mobile home can be used as a primary residence or as a second, getaway, home, and they are commonly either sold or rented out, making them excellent real estate investments for both consumers and investors. These types of houses can also be moved, if need be, which makes investing in a mobile home even that much sweeter.
Manufactured homes have a similar historic origin to travel trailers, however the modern day mobile home has vastly surpassed its counterpart in style, safety and quality.
In this article, we will explore what makes manufactured homes one of the best investments you can make, along with some other relevant information.
Is a Mobile Home a Good Investment?
If you are in fact reading this right now, you probably are intrigued with finding out if a mobile home is a good investment. Well, there is no denying that it's a unique investment.
With that said, whether it's a good investment for you will depend on several factors, including, but not limited to:
The amount that you pay for your current rent
Whether you are planning to borrow money to buy the mobile home, and if that's the case, what financial options are available to you
Your long-term financial objectives and goals
The cost for space in your area
Let's look at the sizes of mobile homes and why they are worth investing in.
Construction and Sizes of Mobile Homes
First, it's important to clarify that a mobile home is very different from a traditional real estate stick-built home, and they come in different sizes and constructions.
Let's explore these sizes:
Single–Wides
Single-wides are developed having less than 18 feet in width, and come no longer than 90 feet in length. With a single-wide, we're talking about an average of 14′ x 60′, just to give you an idea on size.
Double–Wides
The double-wides are designed with an average of 24-28 feet in width, and come no longer than 90 feet in length. Most of these double-wides are an average size of 24′ x 60′.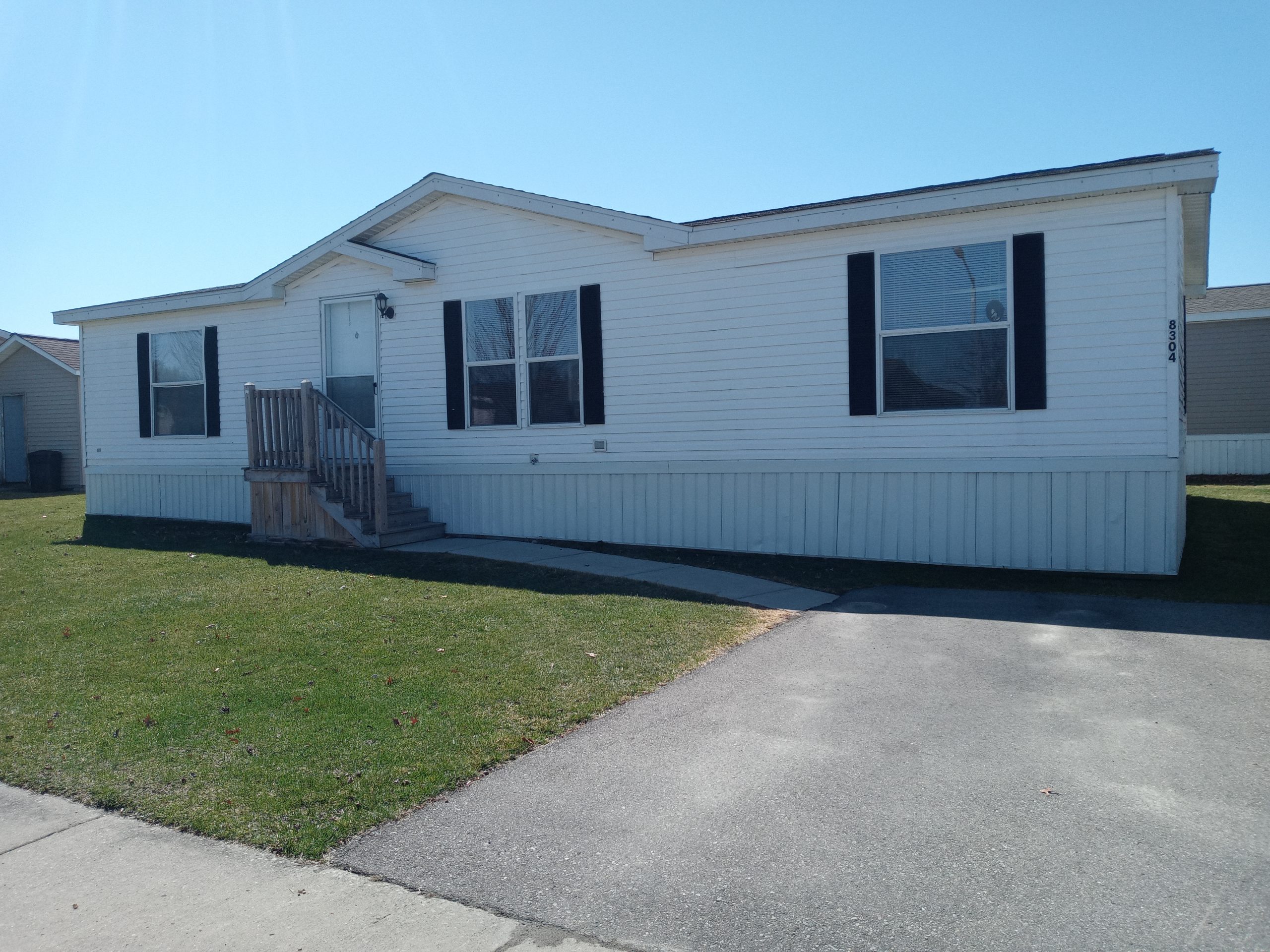 Triple–Wides
Triple-wides are made up of three different sections, which are each transported separately, and then put together at the home's final location. They are, however, less common in comparison to double-wide and single-wide units.
Benefits of Investing in a Mobile Home
There are several reasons why real estate investors should shift to mobile homes:
Affordability
One benefit of buying a mobile home is that they are very affordable. No matter if you decide to buy or rent a manufactured home, it would most likely cost less compared to purchasing a traditional real estate home, or even renting an apartment.
This can be attributed to the fact that they are mass-produced in industries and factories, thus materials to build manufactured housing units overall cost less.
More Luxurious Options
You can add the same luxury items to a mobile home as you would a stick-built home, such as hardwood flooring, upgraded fixtures, and granite countertops, just to name a few.
If you are buying a manufactured home so that you can rent to other people, you might be able to charge more if it includes some of these luxury options.
Lower Repair and Maintenance Costs
Nothing makes a buyer happier than knowing that their product will have a low upkeep and maintenance cost, which is exactly what mobile homes offer.
With these style homes, most repairs you can even think of happening to a traditional real estate home will most certainly cost less if the same happens to a manufactured home.
Ultimately, these homes will save you time and from the stress of dealing with contractors.
Safety
Mobile homes are very safe and secure to live in. This is because they are built under the U.S. Department of Housing and Urban Development HUD Code standards.
If you buy one of these houses, you won't have to worry whether your property is situated in high-risk areas for storms, hurricanes or natural disasters. This is because each mobile home is manufactured to withstand the type of treacherous weather that the area of the country or zone they are located in is prone to.
High Demand
There is a rise in population, not only in the United States, but also in the whole world.
This means that there is an increased demand for housing and affordable accommodation.
If you invest in mobile homes, there will be a high demand for them. They can, therefore, be instant cash flow properties if you decide to rent them out.
Lower Tenant Turnover
Mobile homes have a lower turnover rate than other types of homes, including, but not limited to, stick-built homes, apartments, modular homes, multi-family homes and single-family homes.
This is mainly due to the fact they are much more affordable than most other housing options, and they are cheaper to maintain.
Less Competition
Few people have invested in mobile homes. This limited competition would mean less competition for you, if you decide to invest in a manufactured home and make it an income generating asset.
Downsides of Investing in Mobile Homes
Though mobile homes come with a plethora of benefits, there are also some downsides of investing in them that we should look at.
It is upon you to interpret these downsides and devise ways that you can use to mitigate them.
Let's go through some of the downsides:
Negative Stigma
Many people have reported discrimination when they live in mobile homes.
The majority of the middle-class population sees them as options for the poor in society. Others think that these housing units are dangerous.
Such discouragements could make it difficult for you to find tenants if you decide on investing in manufactured homes.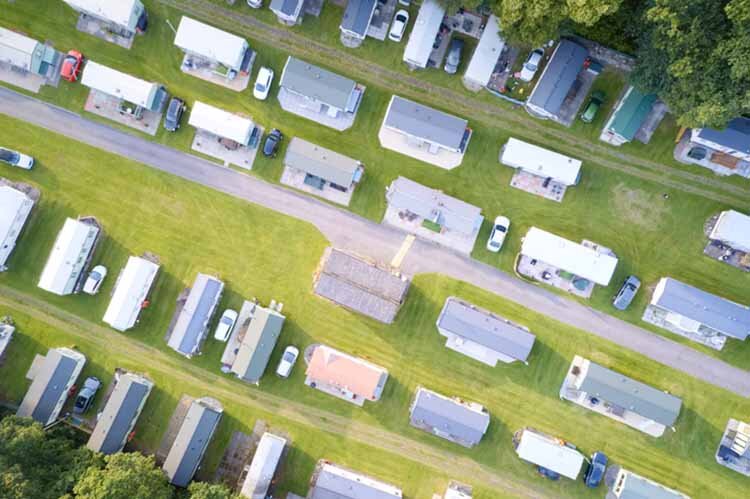 Quick Depreciation
It's common knowledge that mobile homes depreciate quicker than traditional real estate homes.
While this is advantageous for paying taxes, it becomes disadvantageous as far as the resale value is concerned.
Need for Land
Mobile homes require a piece of real estate property to be set on. You'll either have to acquire land, or lease land, where your house can sit.
A good option to find leased land is to find space in mobile home parks which proves to be difficult due to their high popularity. With that said, if you do find a mobile home park, you'll set up such homes without pressure.
You can also, possibly, find a home to purchase from a mobile home park, which, in that case, the home setup will already be taken care of for you.
Limited Financial Options
As a potential real estate investor, after heavy research you may find out that you want to develop mobile home pads instead of traditional houses.
With that said, the sad news is that most traditional lenders won't offer you, or potential buyers, loans for manufactured homes.
This is because mobile homes, unless purchased with the land that it sits on, are considered personal property.
Because of this, your financing options remain limited, and the options you do have will most likely charge higher interest rates compared to traditional mortgages.
Mobile Homes vs. Modular Homes vs. Manufactured Homes
Now that we have looked at the pros and cons of investing in mobile homes, you must understand how they differ from modular homes and manufactured homes.
Some people use the term 'mobile homes' interchangeably with 'manufactured homes' and 'modular homes,' however, they are very different.
Manufactured homes and mobile homes were distinguished back in 1974, back when the U.S. Department of Housing and Urban Development HUD Code was passed.
Modern manufactured housing differs from mobile homes both in design and construction.
A manufactured home is developed with high quality materials in a climate-controlled factory or facility. Manufactured homes also come in three sizes: triple-wide, double-wide and single-wide.
Manufactured housing and mobile homes differ from modular homes, mainly due to the type of foundation used in each case.
A manufactured home has a beam and pier foundation with skirting. A contractor who understands how to develop a manufactured home can relocate it easily.
Modular homes are also constructed in a factory or facility, and then transported to their location. With that said, modular homes, once set on their permanent foundation, are never moved again.
Another major difference between modular homes and manufactured homes or mobile homes is that mobile and manufactured homes are built according to the HUD Code, while modular homes are developed according to state and local codes.
The building codes of a modular home can vary with the state and locality involved.
The Process of Buying a Mobile Home
Follow through the guide below to achieve a successful and good investment:
Understand the Different Types of Mobile Homes
As we have seen above, there are most commonly two types of a manufactured home or mobile home; single-wide units and double-wide units.
They differ mainly in size, with the single-wide homes being roughly half the size of double-wide units.
There is also a difference in how rooms are arranged, with rooms in double-wide units being separated by a hallway, while those in single-wide units having more of a back to back connection.
A good idea may be to frequent a mobile home park, or two. Visiting a mobile home park will give you a great perspective on these various layouts. Many mobile home parks offer all types of homes.
Choose Between a Used or New Home
Which, between a used and new home, would work best for you?
Depending on your needs, you should be able to answer this question with ease. Here, it would help if you understood both options have their pros and cons.
If you settle on a new mobile home, ensure that you carry out enough research on the different manufacturers and dealers.
Take the time to compare a minimum of three options before making a decision. Also, before you even reach out to a company, carry out an online search to check out their reviews. Another great idea is to ask for recommendations from family members and friends on the best retailers.
If you decide to go for a used mobile home, then consider working with a local agent to identify the best options available for sale.
Look at Amenities
It's important to check out the different amenities a mobile home offers that would contribute to its resale value, no matter if you're buying a new or used house.
Apart from stainless steel appliances and granite countertops, there are other factors to consider, which include:
Built-in water cutoff valves
Vinyl siding
Insulation
Singled and pitched roofing
Wood flooring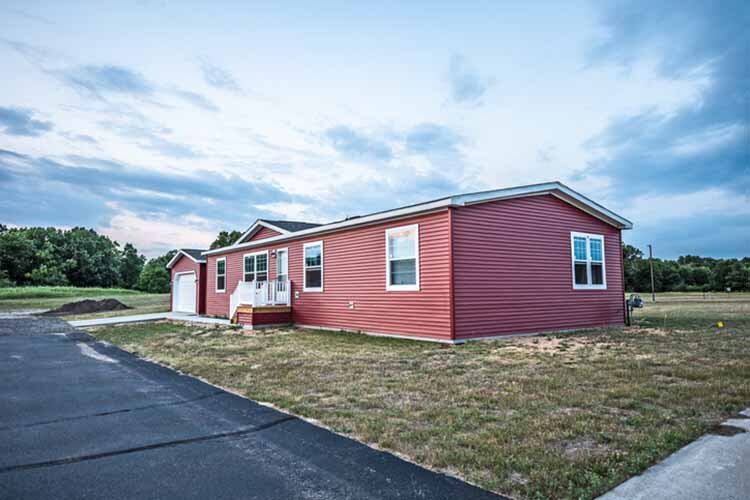 Explore the Financing Options
You still have a chance of getting a traditional mortgage, but only if you look for mobile homes that are considered 'real property' by lenders.
This includes properties that:
Exist on a permanent foundation
They are sold with the land on which they are established
Were developed after the current HUD standards came into existence
If your mobile home of choice doesn't achieve these requirements, there is still a possibility of getting financing through chattel loans.
Have the Mobile Home Delivered and Set–Up
Before you close on the mobile home real estate property, some retailers will offer you an option of including taxes, insurance, and warranties in the home's final price.
Though this offer looks good on the surface, it would be unwise to take it. It would be best if you, instead, secured these extras from a local broker.
After closing on a mobile home, contact a transporter to deliver the home to the site you wish it to be installed, unless the manufacturer/dealership offers this service for you.
It would be best if you shop around for different quotes. A complete transport and installation could take you about 21 days.
Conclusion
There is no argument that mobile homes are great if you're looking for an alternative real estate investment property. The only thing you should prepare for is how to handle the downsides.
For instance, when advertising the home for rent, look for the best niche websites to market it on, since traditional tenants would ignore your listings on any popular stick-built home websites.
To ensure that you're getting into a good investment, do the math and make sure that the property will be a net positive for you. If it doesn't make economic sense, you either move to the next mobile home for sale or head back to the traditional housing market.
We hope that this venture is a good investment for you and your family!