Mobile home living is a popular housing option among Americans. According to figures from the manufactured housing sector, an estimated 20 million Americans live in mobile homes.
Ideally, mobile home living has been around for a long time, and their affordability has greatly aided their expansion. Many aspiring homeowners are blown away by the prospect of saving up to 30% when purchasing a mobile or manufactured home.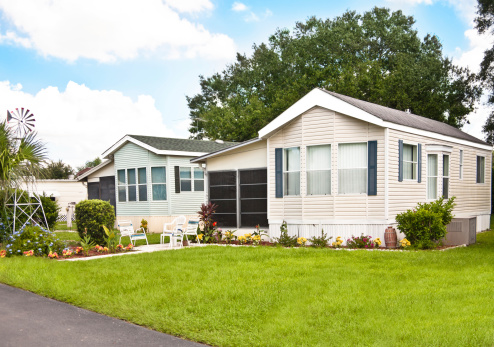 According to Homeowners, the growing trend of mobile homes is unquestionable, with 56.4 percent of mobile homeowners living in their present house for more than ten years.
Living in a Single-Wide Mobile Home
When considering investing in mobile home living, it is important to understand the manufactured housing market to make informed judgments.
Mobile houses, for example, come in a variety of styles, including manufactured and modular homes.
Knowing what kind of house you desire can make a major difference in your family's happiness and budget. With that in mind, we're going to tell you everything you need to know about mobile home living in a single-wide trailer.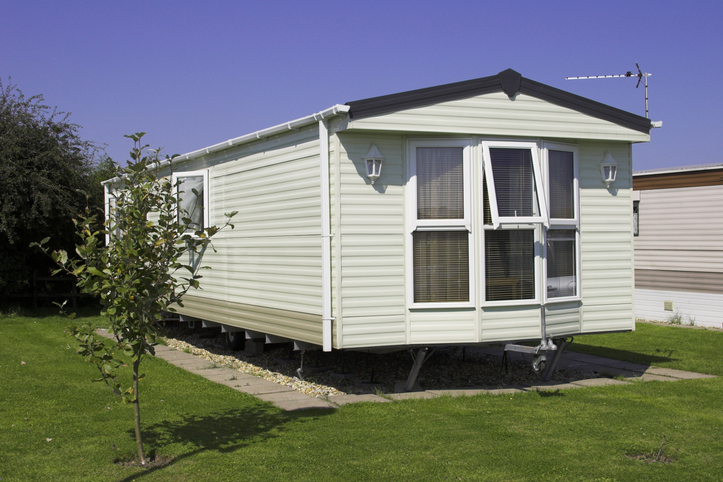 Before we get into the intricacies, let's define a single wide mobile home.
What is a Single-Wide Mobile Home?
Single–wide homes typically range from 12–18 feet wide by 48–80 feet long and are completely constructed in a factory before being delivered to the home site.
They are available in various widths, lengths, and bedroom-to-bathroom arrangements, as they range in sizes from extremely small to extremely enormous.
The most common dimension is 72 feet long by 16 feet wide, with a total square footage of 1,080 square feet.
It is also known as a single-section home.
Since a single-wide mobile home is smaller than a traditional home, it can frequently be hooked to the back of a truck and relocated without difficulty.
Single-wide mobile homes do not give the same floor area or living rooms space as double-wide homes. Since double-wides are much larger than single-wides, you will have significantly more living space.
Here are things you should know or think about when buying or renting a single-wide home.
Single-Wide Home Quick Construction
Dealing with contractors has proven to be a frightening experience for many individuals over the years, with many people testifying to their poor experiences with contractors leading to delays in construction and appearing to extort the homeowners.
The construction costs wind up being higher than anticipated as well.
Manufactured homes, unlike traditional homes, have a smooth building process and are more energy-efficient than their counterparts.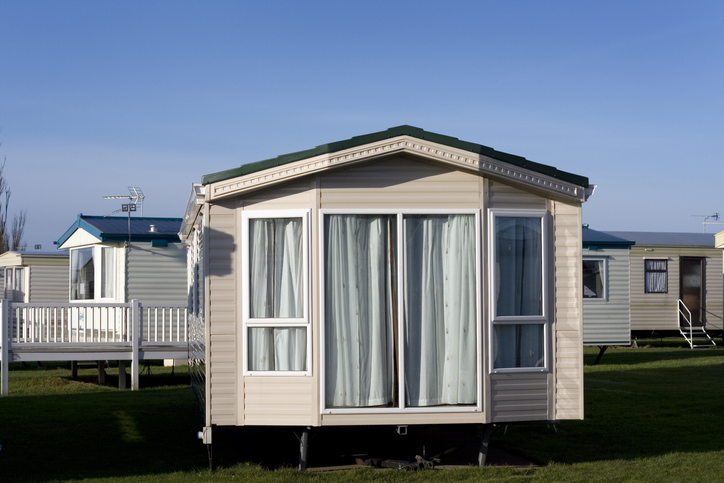 Mobile homes are constructed in factories, and each stage of construction is overseen by experts, cutting the construction time in half.
Before the home is released to the designated owner, it is inspected both during and after the construction period to satisfy manufactured housing industry standards.
On average, a buyer should expect the entire process to take between 60-90 days, from when the house is built to the day they move into their new home. However, the actual construction usually takes a few days.
On the other hand, traditional real estate homes take longer to build. According to the Census Bureau's 2019 Survey of Construction (SOC), a single-family house takes slightly over eight months to complete.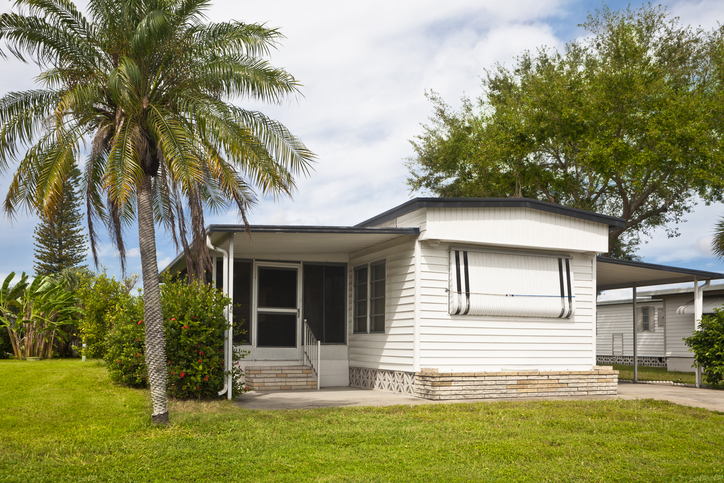 You Won't Break the Bank
Because of its affordability, several communities have selected mobile homes as their primary housing option.
Since many ordinary Americans cannot afford to live in a stick-built home, many choose to live in a mobile home.
In August 2020, the average price for a new single-wide manufactured home was $57,700, according to the Census Bureau.
The cost of constructing a traditional home is even higher. The nationwide average cost to build a new home in 2021, according to HomeAdvisor, was $287,466.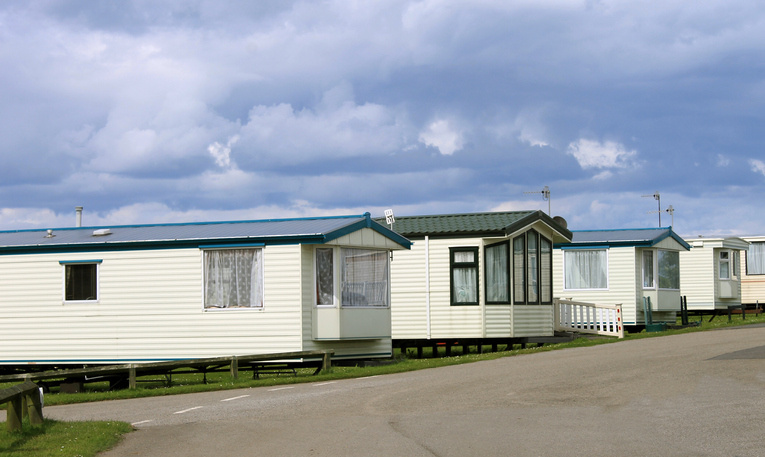 Housing costs also continue to rise, making it impossible for the typical person to acquire a traditional home.
Flexibility in Design and Amenities
In comparison to previous generations, today's mobile homes are technologically advanced and adaptable, in terms of design.
The majority of manufacturers allow their customers to select the type of design they desire for their homes.
Despite the fact that prefabricated houses do not have the same architectural freedom as site-built homes, they provide prospective buyers with various choices.
You'll be shocked by how many features a manufacturer may include in your home today.
Even though single-wide home floor plans are not as large as site-built home floor plans, they manage to make a significant difference in amenities.
Single-Wide Homes are Energy-Efficient
Manufactured homes, as they're now known, are manufactured in accordance with the HUD Code. This implies that they must achieve the appropriate energy-efficiency standards before being released to a new buyer.
Furthermore, as technology has advanced, manufacturers have begun to use high-quality materials to construct mobile homes.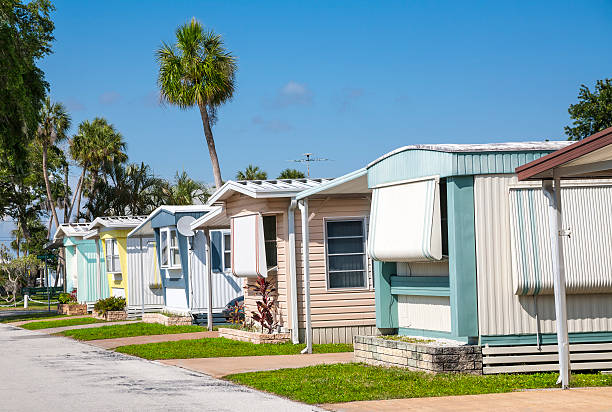 You can feel guaranteed that your home will be energy-efficient with that in mind. Furthermore, many manufacturers allow you to select the energy add-ons you want.
An energy-efficient home will save you thousands of dollars, which you could use for other things every year.
The best thing about mobile homes is that you can easily improve their energy-efficiency once you have them. For instance, if you decide to insulate the walls, ceiling, or floors, or install solar panels on the roof, it's very easy to do so.
You Can Buy in a Mobile Home Community
Before you buy a mobile home, you must first determine whether you want to live in a mobile home community or purchase private land and place your home on it.
If you choose to live in a mobile home park, you will likely be able to take part in several advantages that many people who live in traditional homes do not have access to.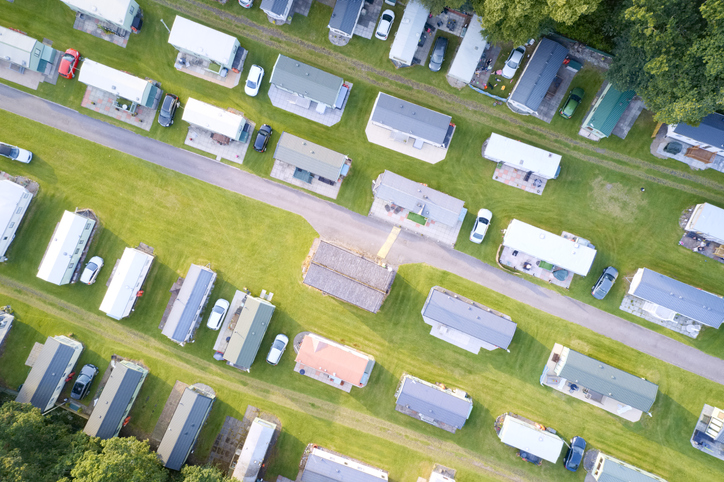 As a result, if you opt to live in a mobile home park, you will benefit from the following advantages:
Park Amenities
The park amenities are a significant advantage of mobile home communities over placing on private land. Fitness centers, playgrounds, and swimming pools are just a few of the amenities available in many mobile home parks.
Furthermore, many park owners host events for residents to participate in and enjoy. If you choose site-built homes or private land, you will not enjoy these same luxuries.
Privacy
In most apartment rentals, a wall separates you from your neighbor. As a result, you can hear music from the other side from time to time, which can be annoying, especially when you need some peace.
On the other hand, mobile homes are properly spaced (not too close or too far apart), so you won't be bothered by your next-door neighbor. As a result, if you need to relax in your yard, you won't have to be concerned about annoying noise from your neighbors.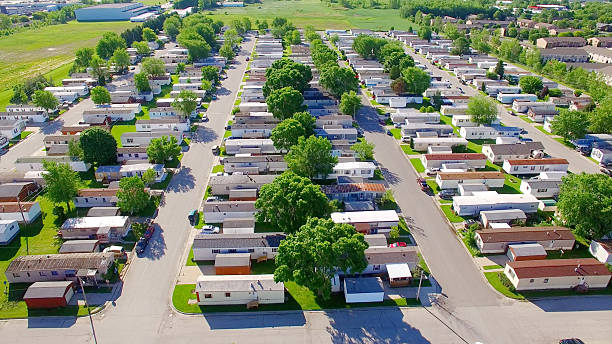 No Taxes
When it comes to property taxes, mobile homes offer a significant benefit. If you own the mobile home and not the land, you will pay personal property tax to the state motor vehicle department.
On the contrary, a site-built homeowner is subject to real estate property taxes, which can be a significant additional financial burden on top of a mortgage.
If you own both the home and the land, however, it will push you into a different tax bracket. When mobile homes are affixed to real land in South Carolina, for example, they are taxed as real property.
Little Maintenance Cost
Traditional homes are infamous for their high upkeep costs. Any maintenance is entirely your duty as the owner of a site-built structure.
In contrast, mobile home residents often spend a little on maintenance since the park managers care for the major maintenance issues.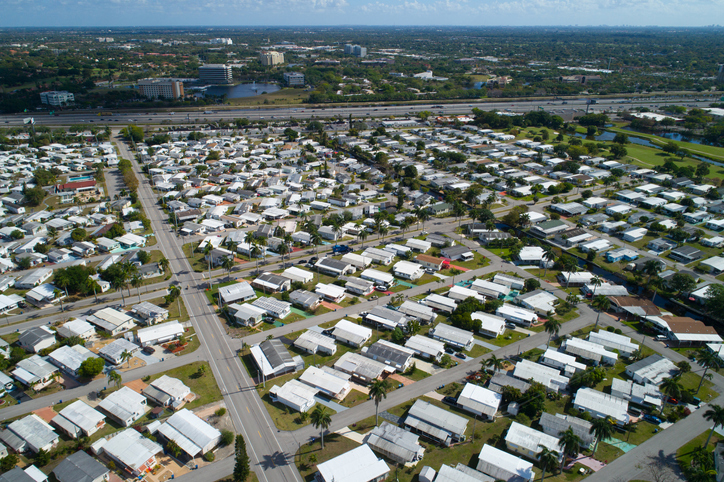 In addition, when compared to site-built homes, mobile home parks offer services, such as landscaping, at a lower cost.
Convenient Location
Most mobile home parks are strategically placed, so you can take advantage of the convenience of being close to practically everything you need, such as grocery stores, public parks, and transit, just to mention a few.
You Can Buy a Mobile Home and Place it on Private Land
Aside from purchasing a mobile home in a park, you also have the option of putting it on your property.
Although you may not be able to make use of the perks of living in a mobile home community, you can still take advantage of installing your own home on private land.
With that in mind, check out the following advantages of building your home on private property:
Flexibility
Stick-built homes are less flexible than mobile and manufactured homes. In contrast to typical residences, mobile homes are constructions that may be dismantled and relocated.
You might also just move the mobile home and replace it with a new one or construct a new traditional residence, if you so wish.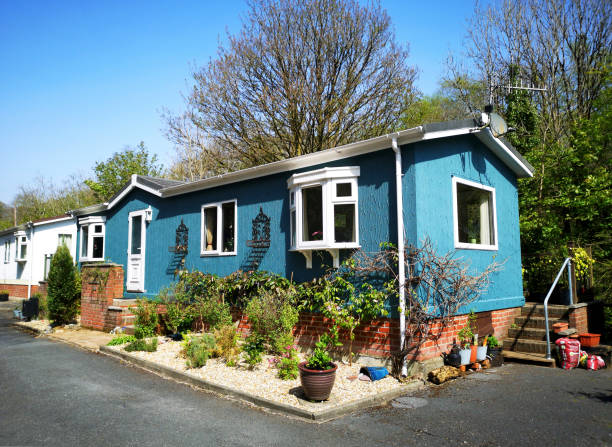 As a result, if you don't have the funds to build a regular home right now, you have the freedom to do whatever you want in the future with mobile homes.
Return on Investment
When it comes to mobile homes, most people are concerned about the depreciation of the home's value.
Putting your home on private land, on the other hand, is an excellent approach to protect the value of your investment. Your home's value will be maintained or slightly reduced due to routine upkeep, but the land will compensate due to its ever-increasing value.
As a result, if you hold the land for a long period, you should make a good profit.
Disadvantages of Mobile Homes
While mobile homes have many advantages, they also have some disadvantages.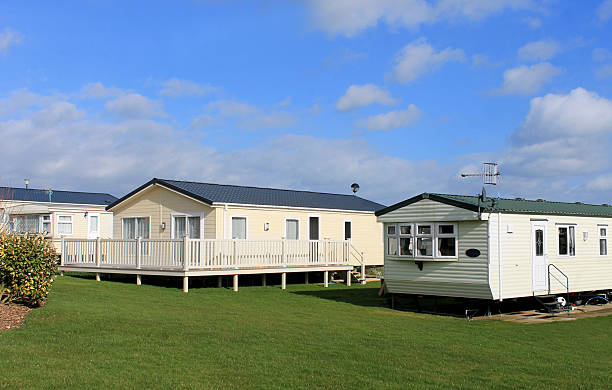 As a result, below are some of the disadvantages of mobile homes:
Image Problems
Mobile homes suffer image problems. The mobile housing sector is rife with stigma, as many people associate the homes with poverty and low quality.
With that said, many people have recently begun to accept the function of mobile homes because they offer a low–cost alternative to buying a home.
Local governments have also relaxed their strict laws to allow mobile homes to thrive.
Not So Mobile
Although the term implies that the home is mobile, it is not a simple task to achieve, in practice. On private land, the residence is frequently built on a permanent foundation, so any attempt to remove it could compromise the home's structural stability.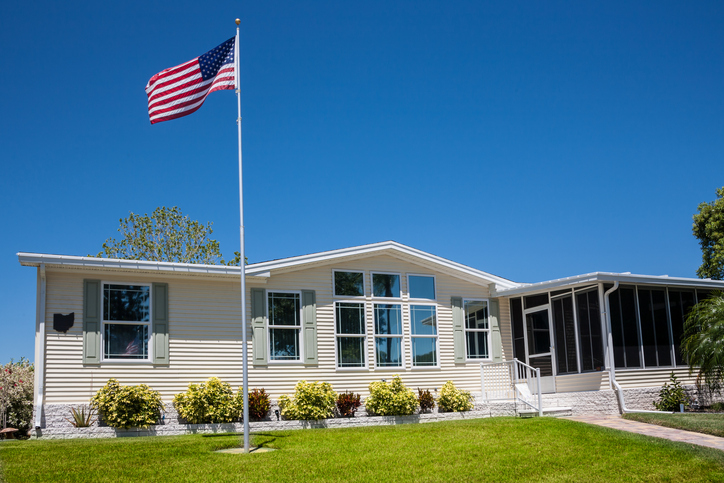 When relocating, you don't just throw your home on the back of a trailer alongside your belongings. The process requires the services of professionals, and it is not cheap.
Value Depreciation
Value depreciation is one of the most serious drawbacks of mobile homes. Mobile homes have a bad reputation for not holding their value over time.
However, buying a mobile home, rather than renting an apartment, is a better long-term investment.
Financing a Mobile Home
Although mobile homes are affordable housing options, that doesn't mean financing is easy. The typical method of borrowing does not apply to mobile home finance.
Manufactured homes are typically considered personal property and are not eligible for traditional mortgages, like real estate residences.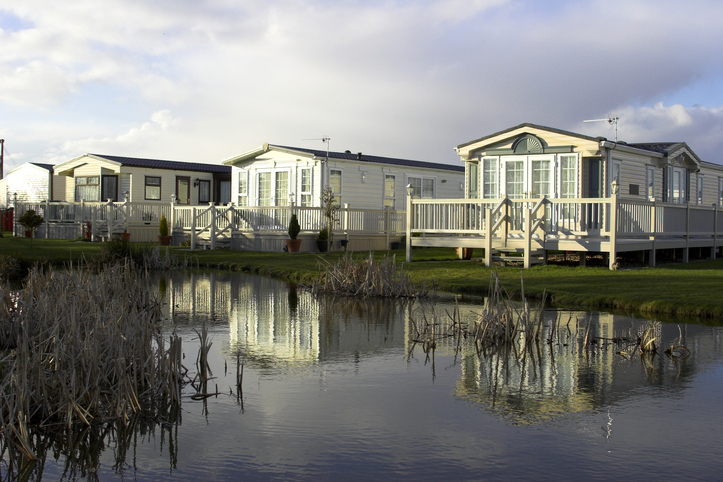 However, this isn't to suggest that you won't be able to finance your mobile home. There are several options available to you when it comes to securing your property.
Even though your alternatives are limited, you may be able to secure a portion of the funds needed to purchase the home.
If you place your property on private land, it will increase your mortgage possibilities. It will be classified as a real estate asset and, as such, will be eligible for a traditional mortgage in the same way that real estate homes are.
Furthermore, having a strong credit score will result in better loan terms for your property, which will end up saving you money. With that said, you'll get better loan rates if your credit score is 750 or higher.
The following are the typical mobile home loans options:
Each loan has its own set of requirements, so read them all and see whether you're able to meet them.
Mobile Homes are Built to HUD Standards
It's the sole type of affordable housing governed by the Federal Housing Urban Development (HUD Code), superseding local and state codes.
Most manufactured homes lacked sufficient guidelines to manage the mobile housing sector prior to the 1976 Act. As a result, the quality of today's manufactured homes is far superior.
The HUD Code was created to ensure that homebuyers live in a safe and secure environment. For example, mobile homes are built to meet fire safety regulations.
Cutting Edge Materials
Mobile homes are constructed with advanced materials that improve the home's quality and efficiency.
Today's mobile home is significantly more advanced compared to 50 years ago, and it looks so much more like a traditional home that you can't tell the difference once you're inside.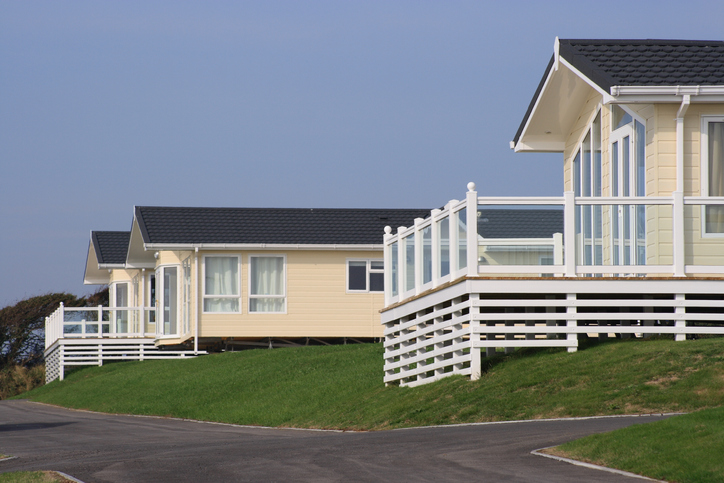 These cutting-edge materials allow a mobile home to be weatherproof and resist adverse weather conditions.
Furthermore, the HUD's requirements ensure that the quality of mobile homes is maintained before they are released to a new homebuyer.
Environmentally Sound
Mobile home construction pollutes the environment far less than their counterparts, real estate homes. For this reason, mobile homes are environmentally friendly.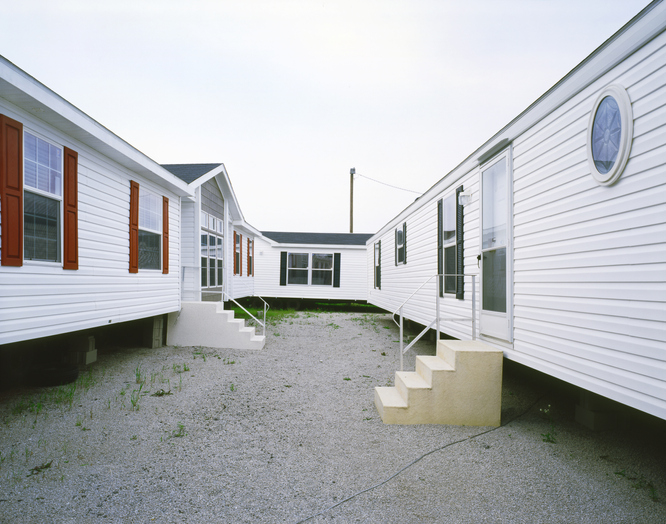 How is the mobile home environment friendly?
Mobile homes are constructed in factories, and every part, from vinyl walls to roofing, just to name a few, or contrition materials are measured and cut beforehand, thus less wastage and dumping is required, unlike site-built homes.
Tips for Buying Your First Mobile Home
Many valid questions come to mind as a first–time purchaser, like:
What's the best place to start?
What's the best way to find the correct seller?
Trying to secure your first manufactured home without a guide or recommendations might be aggravating.
Fortunately, the tips provided below will assist you in gaining a foothold and completing the transaction as quickly as possible.
Plan
The most crucial step in purchasing a property is to plan. The housing option you select has a significant impact on various factors, including finances and job.
If you have an unstable income stream, taking out a mortgage to secure your mobile home living life may not be the best option for you at the moment. For example, chattel loans are similar to auto loans because they use the home as collateral.
With that in mind, if you do not offset the payment as required due to a fluctuating income, your home may be taken away from you, and you could lose everything.
Similarly, investing in mobile home living may not be the greatest option if you frequently move because you will have to relocate the home or purchase another in a different place, which is not cost-effective.
As a result, renting a manufactured home or looking into apartment rentals can be better.
To recap, the following are the most important things to consider before buying a manufactured home:
Your Finances
Possibility of Relocating
Current Employment
Location
Before you consider mobile home living, figure out where you want to put the home. Your location will influence your access to amenities.
As a result, think about purchasing a property closer to the amenities you require, such as schools, hospitals, and grocery stores.
Also, keep in mind the monthly lot costs if you want to buy in a trailer park.
Compare Prices
Values vary by location, so you should compare prices in your area before deciding on a dealer who offers a discount.
Furthermore, once you've decided on a dealer, consider bargaining for a better package deal and save money.
Mobile Home Dealer
Locate a reputable mobile home dealer near your location. You can search online or ask friends that are knowledgeable about mobile home dealers.
After you've found a dealer, describe the single-wide home you want in detail. The floor plan is often smaller than a double-wide home, which features larger living rooms.
Look for companies that deal with manufactured homes in your area. The shipping cost and delivery time will be affected by the location of a provider in proximity to you.
In addition, you can readily return to the company if something goes wrong.
A dealer can also advise you on the type of flooring you should use, such as vinyl flooring or carpet, just to mention a few options. Most companies will let you decide on the kind of customization you want for your home.
New or Used Home?
Whether you want to buy a new or used mobile home is a decision that must be made.
Typically, used mobile homes will be less expensive, allowing you to save money after you've secured the home.
Finances
You have various mortgage possibilities; however, evaluate the rates and see if you can afford to pay them back.
It's not the end of the world if you can't. A rent-to-own mortgage is available from some financial institutions or manufactured home communities.
This implies you'll be paying a higher rent each month in order to gain credits towards purchasing the mobile home.
Permits
If you place your home on private land, you may want to research the zoning regulations. As a result, check if the area where you wish to build your home is zoned for mobile home structures.
Conclusion
The affordability of mobile home living makes them a better housing option than site–built homes. Investing in mobile homes gives you equity over renting an apartment in the long term.
Although the value is thought to depreciate over time, this is not always the case. If you keep the house up to industry standards, it should retain its worth and allow you to recoup your investment when you sell it in the future.
Achieving energy-efficiency will also allow you to spend less money on your property every month.
Finally, if single-wide homes don't have the huge living rooms you want, try double-wide homes instead.