The word, "luxury" doesn't traditionally connect with the term "manufactured homes." After all, modular homes, mobile homes, and manufactured homes are what we call alternative housing options.
When traditional homes and other real estate properties are financially out of reach, investors and, hopefully, homeowners will usually consider going for an affordable manufactured home instead. However, who's to say that manufactured housing cannot be your dream home?
Times are definitely changing, and the housing market is no exception. With the luxury modular homes and double-wide mobile homes on offer at Cedar Springs Mobile Estates, a lot more people are now able to get their dream homes without a lifetime of debt.
Luxury Manufactured Homes for Sale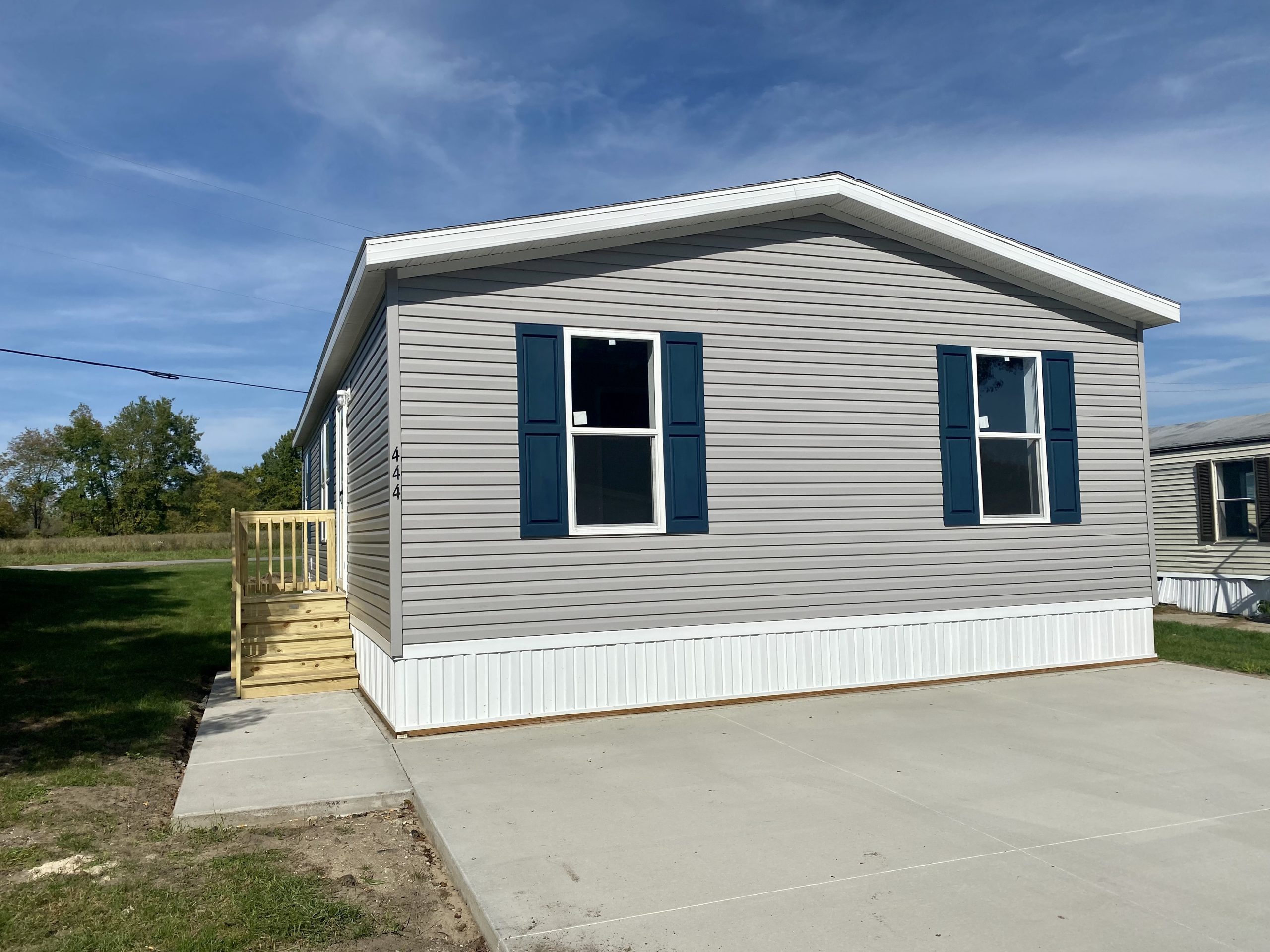 For some folks, a luxury home might mean peace and quiet in a home of their own. For others, it could mean living in a strategic location within a quiet, secure neighborhood.
For families, it might mean access to good schools for their kids and safe spaces for them to play in. Entertainment options, friendly neighbors, and an overall welcoming community will all contribute to a feeling of positive well-being here.
For singles, young professionals, and retirees, it could mean a sense of independence while having a beautiful living space.
When you have a private property like a mobile home at Cedar Springs Mobile Estates, all these luxurious factors can be yours! You can check out everything you need to know about mobile home living. The facts may be pleasantly surprising.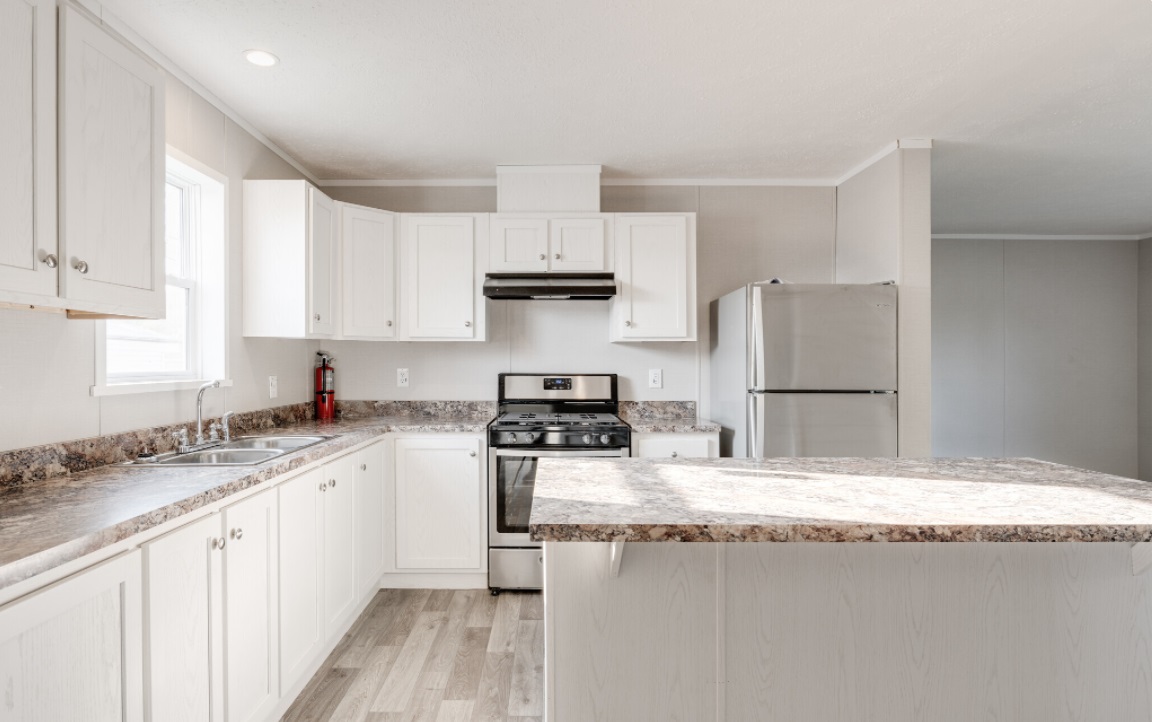 Mobile Homes for Sale in Cedar Springs, MI
At Cedar Springs Mobile Estates, we provide energy-efficient manufactured housing at affordable prices. Whether you require a large floor plan to mimic the feeling of stick-built homes or options for luxury prefab homes to house a single family, Cedar Springs Mobile Estates has you covered.
Why should you take the homeownership opportunity for mobile homes in Cedar Springs Mobile Estates? It is wise to give it a thought before moving ahead. Let's have a look at some of the top reasons before you finalize your decision to purchase your luxury manufactured home:
Eliminating Rent from Your Life
Rent payments are one of the major expenses for the average American. Your rent can eat up half or more of your paycheck. So, why not take the plunge and buy a manufactured home today?
Many manufactured home communities like Cedar Springs Mobile Estates offer affordable payment plans for their mobile homes. You can switch out those monthly rent payments for a one-time payment that will actually get you closer to owning your dream home.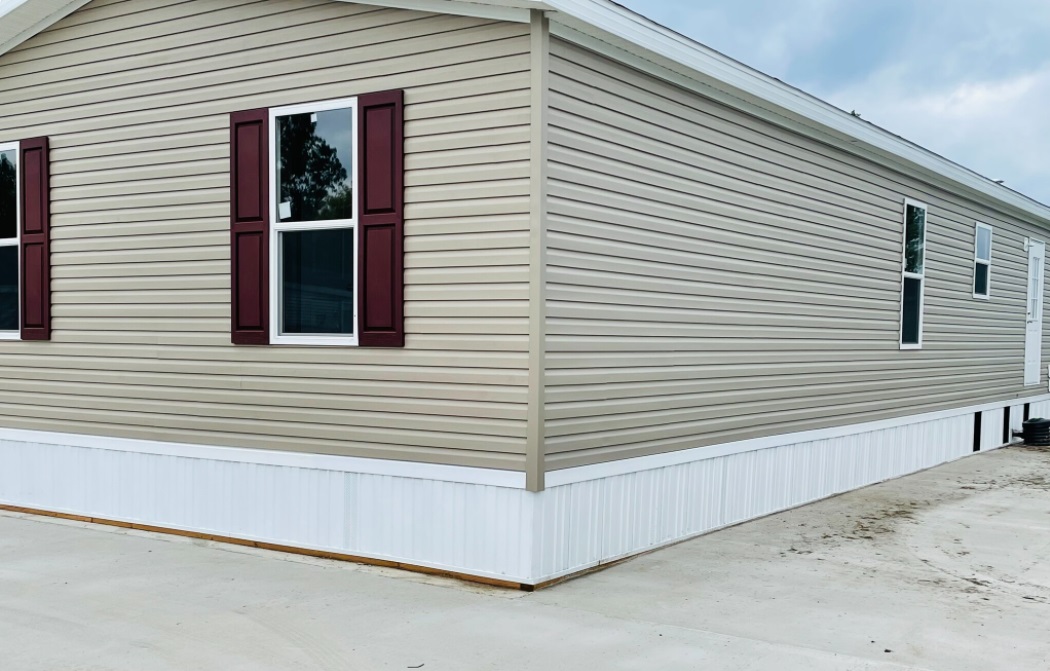 Even our luxury modular homes can be within reach if you get the right payment plan. Before committing to anything, though, it's worth seeing what you need to know before buying a mobile home.
Are you ready to check out our mobile homes for sale in Cedar Springs, MI yet? Get in touch and ask us about some great options today!
Excellent Location and Shared Amenities
Cedar Springs Mobile Estates is within easy driving distance of major cities, like Grand Rapids and Detroit. If you want the perks of living in West Michigan, but don't like the hubbub or urban life, our mobile and modular home community is the perfect middle ground.
When you are staying in manufactured home communities like ours, you are sure of being in a nice neighborhood. The convenience of Grand Rapids is easily accessible, without having to bear the noise or high costs of the big city.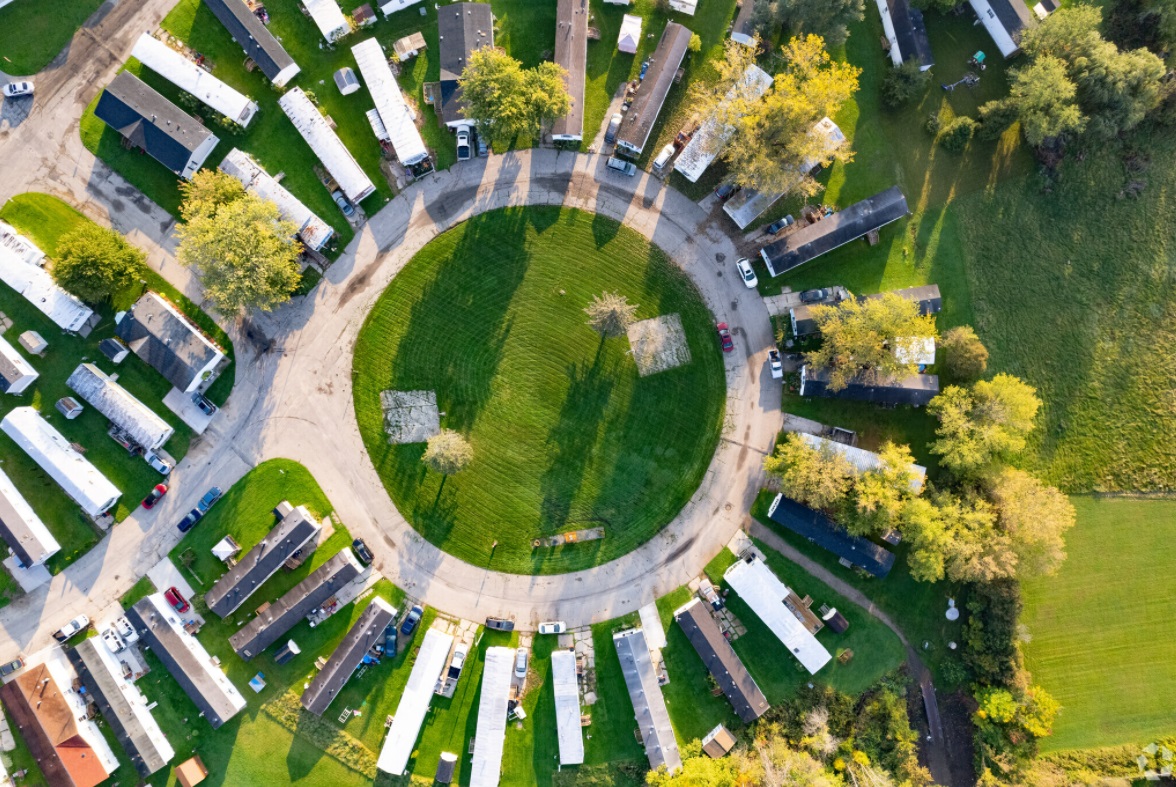 No matter what your modular home floor plans are, you will always have access to our shared community amenities. Since this is our private land, we make sure that every single resident is as comfortable and happy as possible.
An Energy-Efficient Home
Energy-efficiency is one of our top priorities. When you are living in a modular home in Cedar Springs Mobile Estates, you can do your part to save the planet. A manufactured home can become an energy-efficient home much more easily than regular stick-built houses or apartments for rent. If you plan on going green, it might be time to check out the best mobile homes for sale in a park.
If you compare the prices of our luxury modular homes for sale to that of traditional homes, the difference is significant. Even if you divide the cost and go by the value per square foot, mobile homes or modular homes always come out on top.
Fewer Risks
Some people might have no issues living in a place that's not as safe as it should be, but you do not want to take chances with the roof over your head. With a manufactured home or modular home, you can become a homeowner more easily and own that roof. No one can turn you out of that space once it's in your name.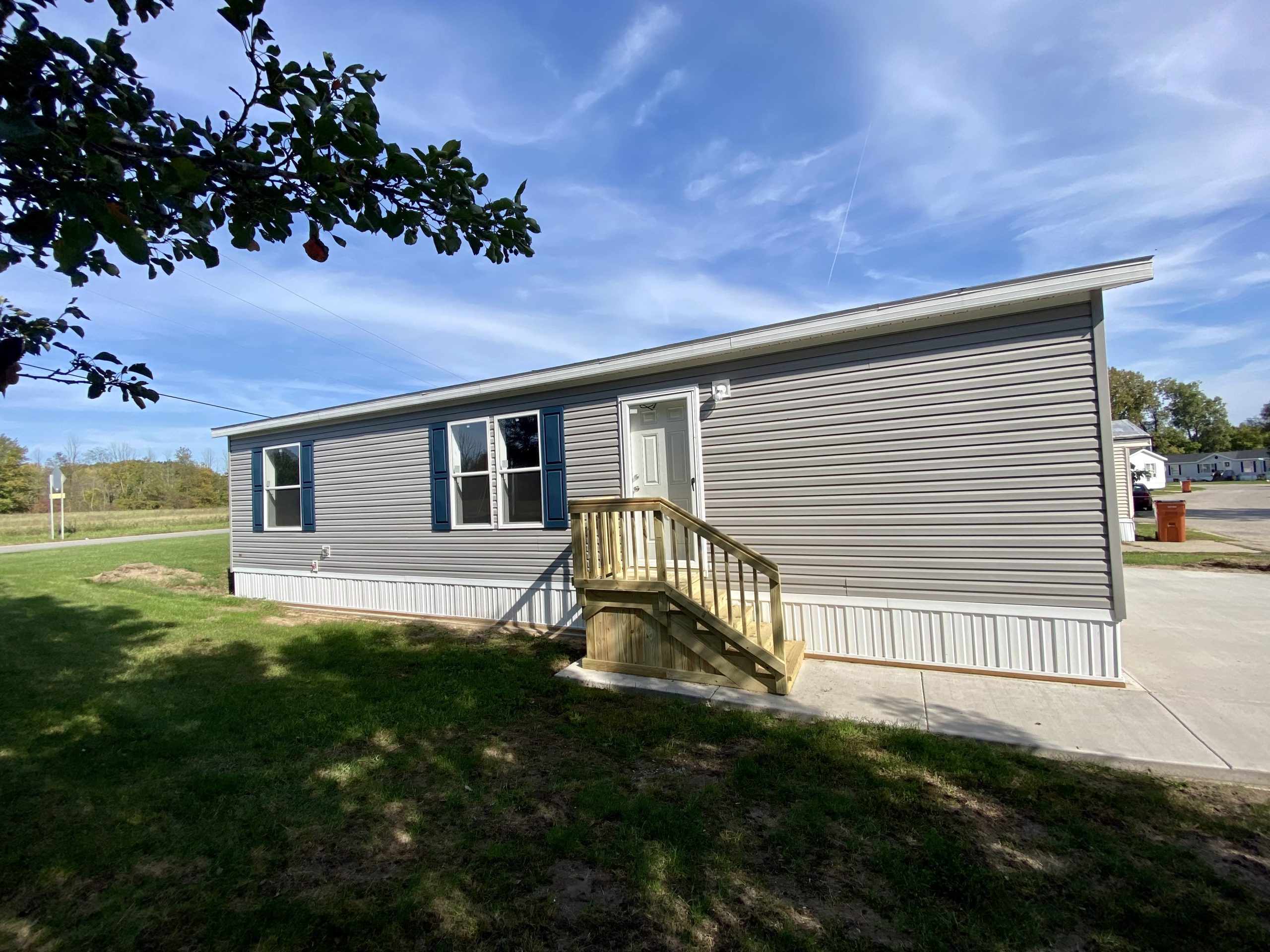 However, our manufactured homes do not present a high financial risk. If saving money is important to you, our mobile home community is probably the way to go. On average, living in a manufactured home can save you $100 to $300 every single month!
Excellent Unit Features
So, we have shared amenities and an amazing location. What about the manufactured home units themselves? Our website offers a quick mobile home virtual tour for anyone who is interested. So, you can easily check this feature on our website.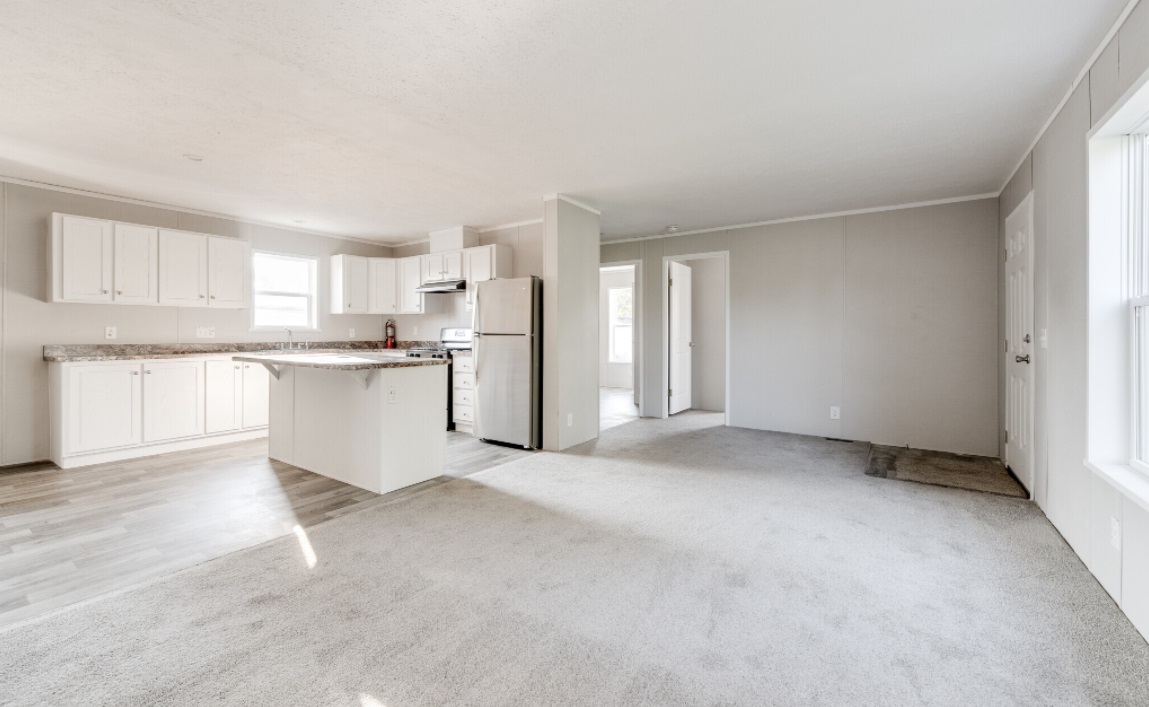 Inside our manufactured homes, you will get the followings perks:
●       Gourmet kitchen with oak finishings
●       Stainless steel appliances available
●       Large living spaces
●       Upgraded flooring options (including hardwood flooring)
●       Upgraded countertops and vanities in the kitchen and bathroom
●       Options of multiple bathroom suites
●       Spa-like experience in the master bathrooms
●       Stone fireplaces
●       Customized sidings
●       Large driveways with room for two vehicles
Overall, these features serve to provide an upscale way of life for our valued residents. You won't even realize that you're living in a manufactured home at the end of the day!
Customize Your Home at Cedar Springs Mobile Estates
We provide open floor plans, which means that residents can change up the space as they see fit. There are all kinds of finishes available as well, so everyone can get one according to their taste.
In ways like these, Cedar Springs Mobile Estates strives to provide a customizable experience for every resident. If you are a homeowner, having the option to lay out your home according to your preferences is a great boon. Besides, we provide manufactured homes of up to 2,000 square feet. That is a bigger size than many regular apartments. So, you have plenty of space to arrange everything as required.

In Cedar Springs Mobile Estates, you can find a home that provides a high-end way of living. Our units come in several designs and floor plans, so you can choose whatever suits your needs best. You can go for a one-bedroom unit and upgrade the features for a perfectly luxurious little apartment-like home. For even more luxury, you can go for a two-bedroom, or more.
What is Inside Our Luxury Mobile Homes?
When you choose life at Cedar Springs Mobile Estates, you are sure to get a unique experience in every way. Our real estate consists of meticulously landscaped grounds, with a welcoming community to complete the package.
Perhaps, you want to invest your money somewhere safe and keep it that way. In that case, you can get a manufactured home and live in it until you save up for a dream home. When the time comes, you can easily sell the mobile home and move on.
In the meantime, here's what you can expect to enjoy at Cedar Springs Mobile Estates:
A Large lot Size
The space inside is great, but what's even better is that we give you a lot of outdoor space as well. With the large lot sizes available for our luxury units, you can look forward to adding on more features for a more upscale lifestyle.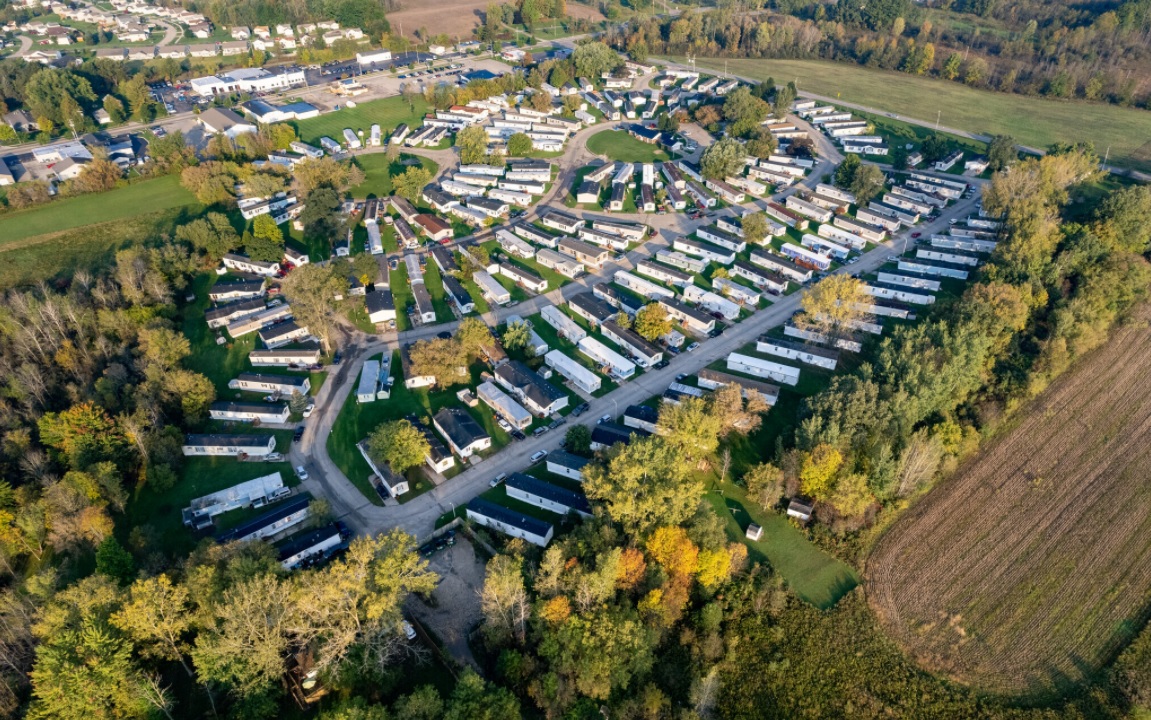 Many residents in mobile homes may want to have a garage, for instance. You can get an attached or semi-attached garage to keep your vehicle protected from the elements.
For more space and a welcoming appearance, you might also want to add patios or porches. These are perfect for entertaining guests, enjoying the outdoor weather, and generally having a good life in Cedar Springs.
Dining Rooms and Full-Size Kitchens
A proper dining area might be unusual in small apartments and even many modern stick-built homes. However, we believe that a dining room is important for quality family time and meals with your friends. You can enjoy good conversation and make the most of your food with the beautiful dining space in our luxury manufactured homes.
Why cook in a cramped space when you can have a full-size kitchen in a luxury manufactured home? With our luxury units, we provide the best cooking spaces for those delicious, nutritious homemade meals.
Why Choose Cedar Springs Mobile Estates?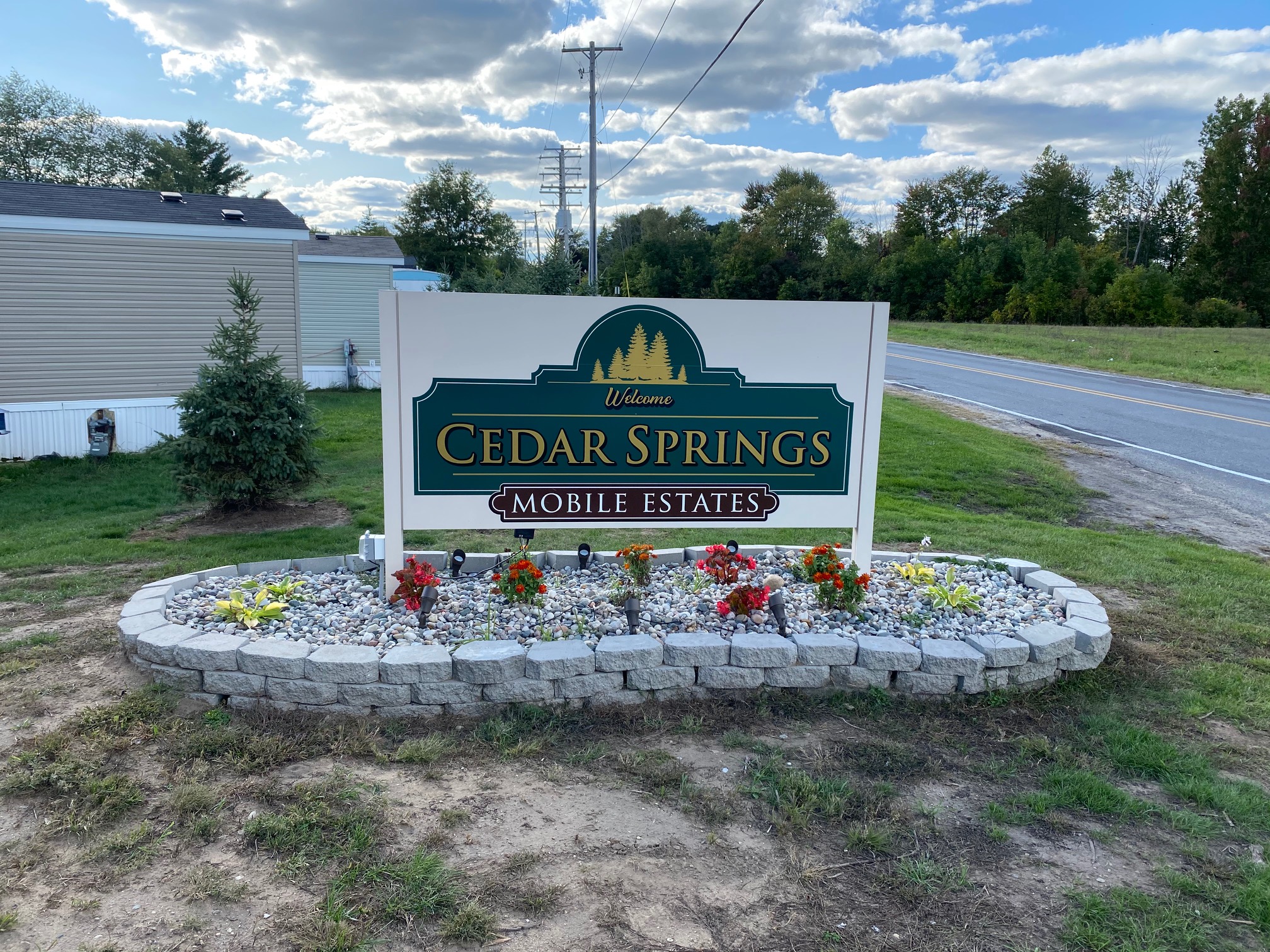 Our management is dedicated to making everything as perfect as possible. That is why you can always get services on-site in case of any issue or complaint.
Are you in search of a comfortable and luxurious lifestyle, with no worries about rent payments either?
Do you have pets, love independence, and enjoy beautiful natural surroundings? If yes, it's time to call Cedar Springs Mobile Estates today and book an appointment.