A mobile home is the economical choice for many families and individuals. However, some may hesitate before buying a mobile home for either residential or investment purposes (learn if a mobile home is a good investment here). The main reason for this doubt is that the value of mobile homes or manufactured homes tends to go down right after they become someone's property.
With traditional homes increasing in value each year, it is only logical that potential buyers think twice about buying a mobile home in a park. Some real estate agents may also advise caution, but the fact remains that manufactured homes are just more accessible than the traditional opinions. Mobile homes depreciate in value, sure enough, but they do provide an affordable, alternative way of living.
Can We Increase the Value of a Mobile Home?
The good news is that your manufactured home purchase or manufactured home construction can actually increase in value if you take the right steps. While the curb appeal might not be that of a traditional home, a mobile home can prove to be a worthy investment. The aim here is to plan carefully and see what potential buyers are looking for.
How to Increase the Value of a Mobile Home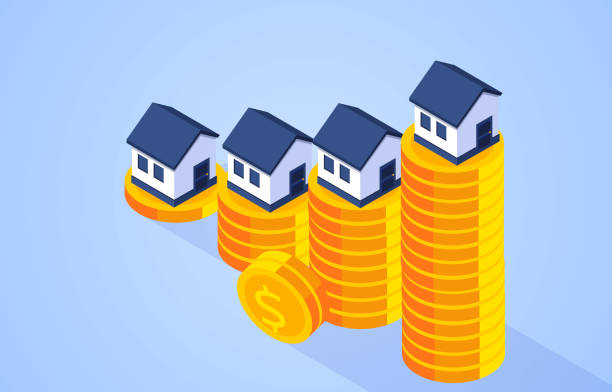 When you aim to upgrade mobile homes, focus on making these living spaces more attractive for the market. A mobile home's value may not fall much if you are in the right location, especially if you invest in some specific home improvement projects and construction upgrades.
Wondering how to enhance your home's curb appeal and increase the value of your investment? Here are some tweaks you can make to that manufactured home right now:
1. Look into Energy-Efficient Upgrades
Making a manufactured home more energy-efficient is a great way to add value for the long run. Plus, if you are already living in the mobile home or manufactured home, a few energy-efficient upgrades will cut down your bills. So, how do you make a mobile home more energy-efficient?
The United States Department of Energy affirms that an energy-efficient mobile home is likely to generate lower energy costs and harmful emissions. If you are thinking of buying used mobile homes for sale and making them more energy-efficient, look into the following steps:
Put in energy-efficient windows and doors
Apply caulk and weatherstripping
Install insulated skirting or just additional insulation (learn how to super insulate a mobile home here)
Before you start making any of these changes, keep in mind that most manufactured homes have to stay within the HUD Code, or the Manufactured Home Construction and Safety Standards (HUD Code for mobile homes). Make sure to look these up and act accordingly rather than getting sidetracked by local building codes.
Making Changes to Your Appliances
Before you buy any new appliance, make sure to check the energy rating for it. If you have the budget, try getting upgraded appliances for the kitchen and the mobile home in general.
Just a few suggestions include central air conditioning, a microwave, and so on. They might end up using more energy than before, but the upgrade will increase the value of the mobile home.
If you choose appliances with an acceptable energy rating, you will get a more energy-efficient system. The manufactured home's heating and cooling costs will be lower due to the system working better as well.
2. Make a List of Possible Inexpensive Upgrades
Buying new appliances, especially energy-efficient ones, can get expensive. While the result will be immediate savings, not everyone has the budget to make such a change right away. If that is the case at your end, consider some more budget-friendly upgrade that will enhance curb appeal and increase your mobile home's value simultaneously.
In fact, such upgrades may actually make more sense considering the overall prices of manufactured homes. If you are working on upgrades to get a higher sales price when it is time to sell, highly expensive changes won't be beneficial. Instead, consider the following steps:
●       A fresh coat of paint on both the interior and exterior
●       Updating the lighting fixtures and getting new ones to enhance curb appeal
●       Updating the plumbing system
●       Installing new cabinets or fixing the existing ones
3. Stay on Top of Maintenance
The value of a mobile home will depreciate even more quickly if there are broken pipes, boards, and appliances in there. Any real estate agents or appraisers that value properties will also consider the quality of the mobile home. Generally speaking, a manufactured home that is all ready for a new tenant will probably go for a higher price than a fixer-upper.
This is not to say that you need to spring for renovations or the latest floorings, appliances, and so on. Simply staying on top of things might suffice; call in a professional to handle any plumbing issues, fix the loose hinges on the door, and immediately change the window panes if there is a crack. Fixing a drafty spot also counts, especially as it makes the place more energy-efficient. Learn some more mobile home maintenance tips here.
4. Place the Manufactured Home on Real Property
Finding a mobile home can be challenging for some people, but most of them will not prefer one on a rented lot. The financing options are limited in such cases, so the value of your mobile home could drop by half! That is a major decrease to consider. Therefore, it is important to take the required steps right away.
If you can afford to move that manufactured home to your own property, the increased value will be worth it. The difference might even be enough to cover your costs, and then some. Of course, you can consult a professional in the real estate business before taking the leap. Learn how much it costs to move a mobile home here.
5. Check Out Options for Siding and Roofs
Some high-end options for siding could make a major change in the appearance of your mobile home. The standard shingle roofs and vinyl siding are not that appealing anymore, so you have a lot to work with here. Cedar plank siding, shaker shingle roofs, and other such options will not take much time or material. However, they can definitely add value to your manufactured home and attract more buyers in a short period of time.
Changes in the Roof
The usual flat roof of your manufactured home does not need to be a permanent fixture. Pitched roofs usually look more attractive, need less maintenance, and are a structurally sound option as well. The triangular shape will not let rainwater pool on the roof, resulting in less leaks and water damage. On the other hand, we would warn you against shingles made of asphalt; they are too difficult to maintain properly. Learn what the best roof coating is for mobile homes here.
6. Convert the Manufactured Home to Actual Real Estate
When potential buyers don't have many financing options, they might not even be able to afford a manufactured home (learn how to finance a mobile home here). This is just one of the reasons why you might want to look into converting a mobile home into actual real estate. Follow the specifications in UMHA (the Uniform Manufactured Housing Act) to make this conversion if the home is already on your own land.
After the legal conversion, you can go ahead and put in a permanent foundation. Remove any wheels and axles; basically, anything that makes the manufactured home non-permanent. Lastly, make sure to register the structure as a piece of real estate. The process might be demanding, but it is a surefire way to increase the value of a mobile home and ensure a profitable sale.
7. Consider Landscaping Ideas
Finally, consider the way your home looks now. The online pictures are the first glimpse that most people will see, while the outside is the first thing they see when they take a tour. Aesthetics are a major part of making a sale. Some simple landscaping ideas for mobile homes might be in order.
There is no need to go overboard here; landscaping can include planting some new shrubs, some more flowerpots, or a well-tended garden. If you have a yard, make sure it is neat and clean before thinking about changing the geography.
The Takeaway
Owners of manufactured homes can do so much to increase the value of their property. You may have been wondering whether mobile homes are worth buying, but the increasing demand for non-traditional housing is reassuring.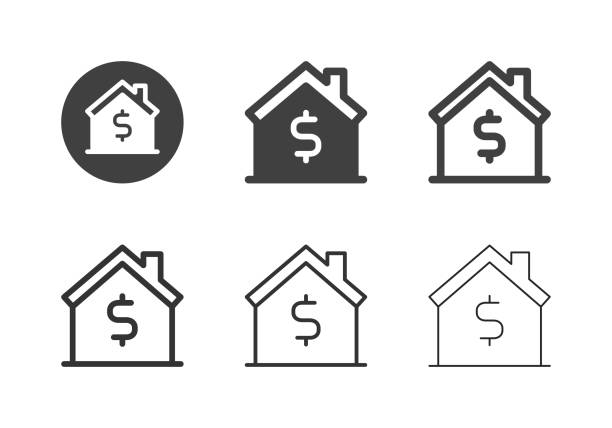 Some people may want a lovely new paint job for their own satisfaction and aesthetic sense. Others may invest in this upgrade to increase curb appeal and a mobile home's value in order to sell it. Remember, your manufactured home is your personal property; you can track its value while making the required upgrades.  Also, You could get an online house valuation for free.
Even if you don't intend to sell your mobile home just yet, energy-efficient upgrades are always a saving bonus. Take some ideas from the discussion above and see which ones seem most promising for increasing the value of your mobile home.