Are you planning to live in the amazing city of Cedar Springs? If your answer is "yes," you are going to love it! However, sorting out your housing situation might be the toughest part of moving. Finding quality homes is one thing, but the soaring cost of traditional housing is worrying for most of the regular folks.
No need to fear, though. At Cedar Springs Mobile Estates, we provide the best quality homes that are well within your budget! Whether you are considering homes for rent or want to buy a home, the quality homes in Cedar Springs Mobile Estates are an excellent option to start your new life.
Why Cedar Springs?
Cedar Springs may be a small place, but it is growing fast! There are several job opportunities nearby while the family-friendly vibes of the place make it ideal for bringing up kids.
A lot of people are on the lookout for their dream home in a promising area such as Cedar Springs, MI. With happening spots like Grand Rapids being just 20 minutes away, the market value of Cedar Springs' quality homes is shooting up each month.
Fortunately, you now have the option of alternative housing for living near Grand Rapids or any other popular area. There are several non-traditional homes to consider at this point, including modular homes, mobile homes, manufactured homes, tiny homes – the list goes on.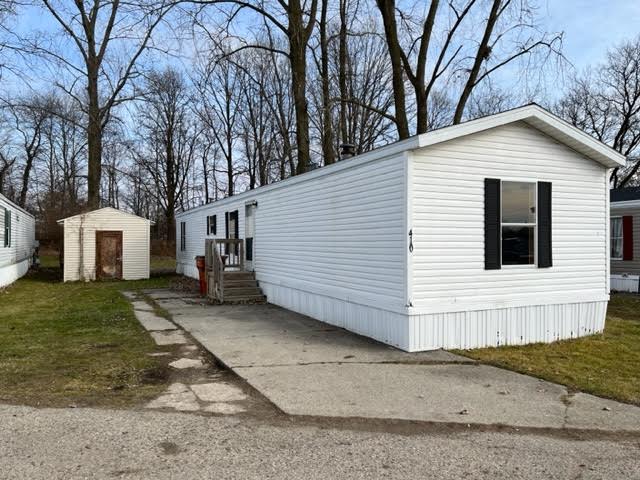 Choosing a Mobile Home Can Be an Affordable Option
If you are a first-time mobile home buyer, it's worth knowing that mobile homes are significantly less expensive than traditional stick-built homes. They are also more environmentally friendly and flexible according to your requirements. Simply get in touch with the people at Cedar Springs Mobile Estates and check out the best quality homes in Michigan!
On a side note, if you own some property, it will be possible to put modular homes, manufactured homes, mobile homes, and other alternative options on that land. That way, you can combine both real estate with private property.
Get Quality Homes on a Budget
Not everyone owns land that they can use for their mobile home. This is where Cedar Springs Mobile Estates comes in. In addition to offering the best mobile homes for sale in a park, we also strive to cultivate a welcoming, safe community for families and individuals. Along with buying mobile homes for investment and living purposes, you can plan out the next stage of your life in Cedar Springs.
Quality Pre-Owned Mobile Homes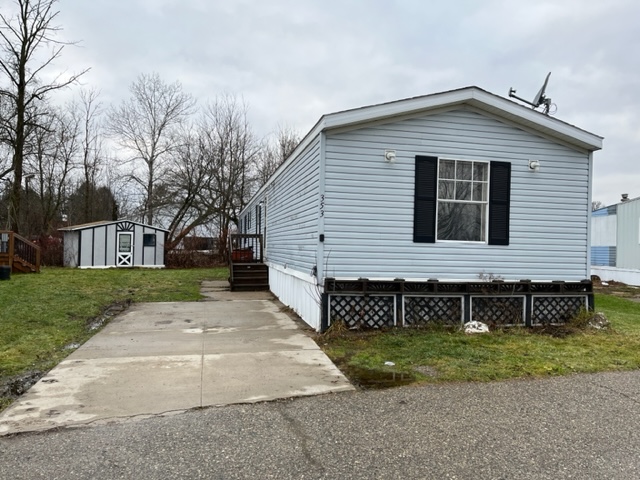 Buying a brand-new manufactured home certainly has its perks. You may get to customize a lot of aspects of the manufactured home especially to your liking. While Cedar Springs Mobile Estates can certainly provide such mobile homes and manufactured homes, we also have several pre-owned quality homes in stock.
With pre-owned or used mobile homes, you get all the perks of living in one of the quality homes in Cedar Springs Mobile Estates. Whether you are a buyer or renter, you still have all the amenities and facilities available. Along with the residents of other mobile homes, our residents can expect the following benefits:
●       24-hour maintenance services available
●       An excellent school district
●       A warm welcome for people of all ages
●       An on-site playground for the kids
●       An overall comfortable, safe, and secure living environment
A Great Location
The perk of an excellent location in Cedar Springs Mobile Estates deserves a little detail. The quality homes here are delightful to live in, but we all know that there are many other factors that influence moving decisions.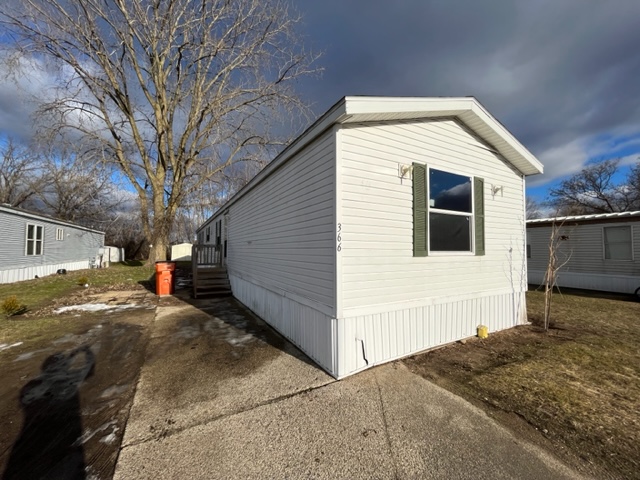 When you live in a manufactured home in Cedar Springs Mobile Estates, you are based in a convenient central location. Here's just a glimpse of what this means:
●       A convenient distance from larger cities
●       Only a minute's drive away from the happening downtown area of Cedar Springs, MI – where you can enjoy several commercial and cultural activities at regular intervals
●       Several nearby schools and colleges providing both educational and employment opportunities
Reasons to Buy a Pre-Owned Manufactured Home
While it makes sense to buy or even rent a manufactured home for the perks of Cedar Springs Mobile Estates, there is a lot to know about pre-manufactured mobile homes. These manufactured homes are equally beneficial. According to your unique requirements, you might want to buy used manufactured homes for sale for the following reasons:
A lower price: Of course, the very first consideration of buying anything pre-owned is the more economical price. You will get a great deal with our used manufactured homes (with a significantly less cost per square foot than new units or traditional homes)
A possibly larger space: Even if you can technically afford a new manufactured home, buying a used larger one might be better suited to your requirements
More Reasons
More flexibility: With a more affordable choice, you can also have a more flexible future plan; the lower price means that you don't have to commit to one home for the long run
Few delays: Even if the pre-owned mobile home requires some repair and maintenance, it's still a shorter waiting period than building a new unit from scratch; plus, you do not have to worry much about delays with contractors
A Welcoming Community for People at All Stages of Life
Are you a young, budding professional looking to advance your career in Cedar Springs? Perhaps, you are the head of a tiny family unit with children who need to go to a good school?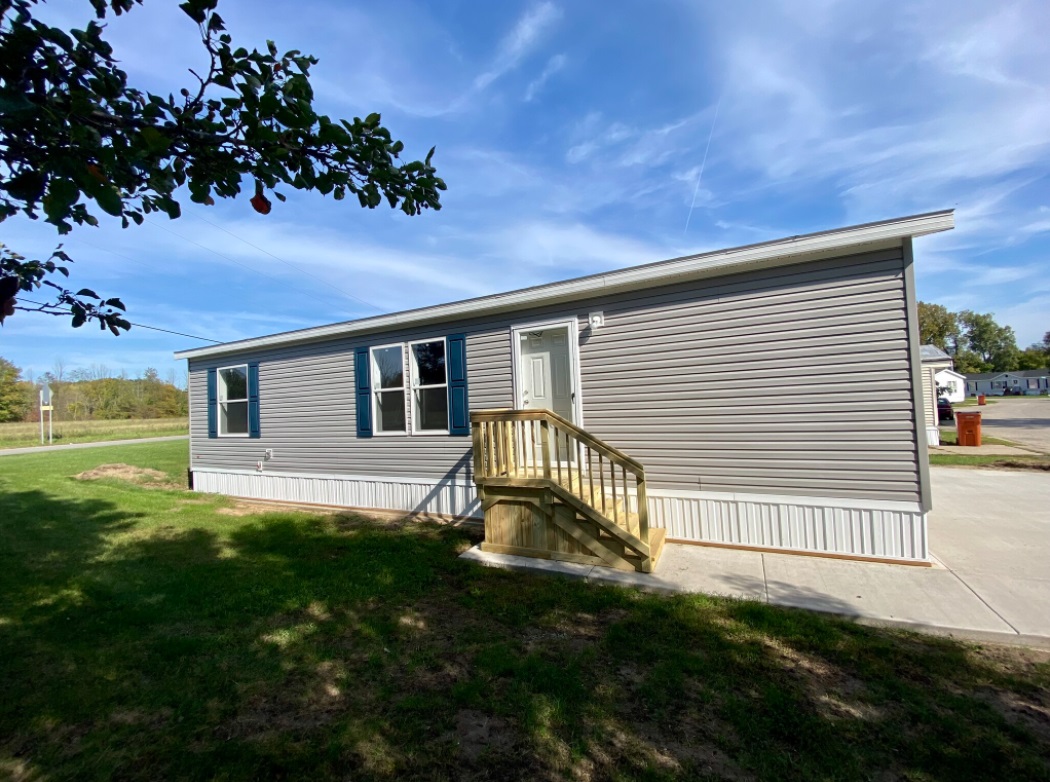 Retirees, pet lovers, and several other individuals in various stages of their lives have found quality homes at Cedar Springs Mobile Estates. Not only are they content and happy with their quality homes, but the welcoming mobile home community plays a major factor in their satisfying lifestyle. Therefore, it's worth considering this option if you are looking forward to embracing some change in your life.
Great Amenities
At the end of the day, people need to be comfortable and content in their decision to buy a pre-owned mobile or manufactured home. Cedar Springs Mobile Estates doesn't want you or anyone else to compromise on their dream home. With this in mind, we try to provide the best amenities and facilities for our residents, whether they reside in their own mobile homes or rent their units.
When you buy or rent a mobile home from Cedar Springs Mobile Estates, you get the best perks in the whole state. Michigan has one of the best school systems in the entire nation, so it makes sense to settle in an area where children can benefit from such options.
An Option for Comfortable Living
Some folks might be looking for a manufactured, mobile, or modular home in order to get an economical option for settling down. Others may want a comfortable mobile home as a stepping stone until the time when they can buy a larger home, move to somewhere else, or be able to afford traditional housing. Whatever your goals are, we will be glad to assist you in every step of the way.
Let Us Help You Out!
The mobile homes in Cedar Springs Mobile Estates are an amazing choice for many reasons. Look it up online and check out all the awesome spots near our manufactured home community! You can also check out the inside of a standard manufactured home by going on a mobile home virtual tour.
If you are more interested in becoming a homeowner than renting a mobile home, Cedar Springs Mobile Estates deserve your attention.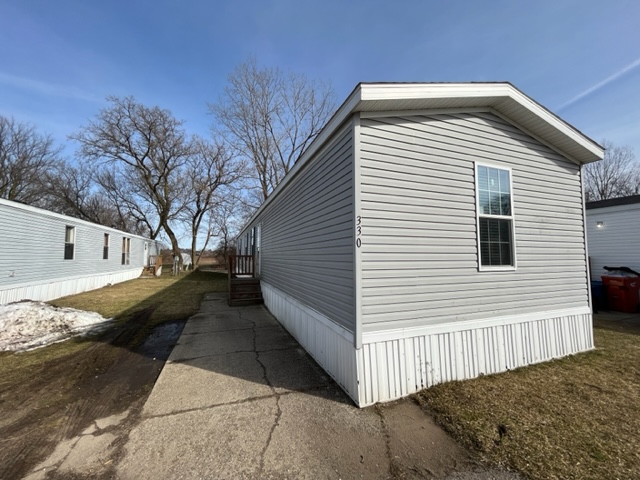 Cedar Springs Mobile Estates Can Be Your Next Dream Home Location
A quality mobile home is your best bet for starting a comfortable, convenient lifestyle in Cedar Springs and its nearby areas. When you opt for Cedar Springs Mobile Estates, there will be several quality homes available for your choosing. The perks of living in a well-maintained, upgraded mobile home park are never ending, so you'll have a win-win situation all around!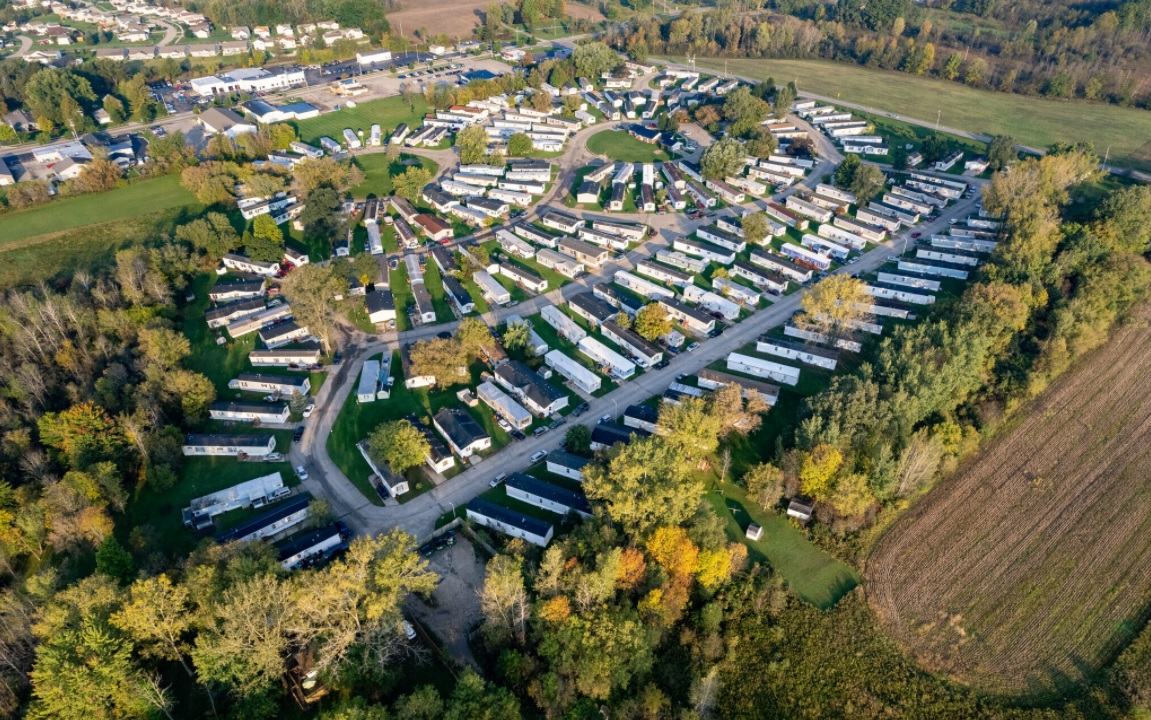 Whether you buy a pre-owned mobile home or rent it, keep in mind that the market value is rising as we speak. Even a mobile home will not be vacant for long these days. So, why not take advantage of the opportunity that's available to you and decide without any delay? Now is the perfect time to fill in the application for Cedar Springs Mobile Estates. We wish you all the best in searching for your dream home!