There are a lot of housing options out there; from traditional stick-built homes to apartments to mobile homes, and more. Even within these categories, you have a lot to choose from.
With traditional homes, one usually has a certain floor plan in mind. When it comes to manufactured housing, you have categories such as single–wide, double–wide, and even triple–wide mobile homes. Once you have found out what a manufactured home is, you might want to look into this option instead of a traditional home (see: manufactured homes vs. stick-built).
What Kind of Home is Best for Us?
The perfect home for anyone will depend on their own specific housing goals and needs. Whether you go for large mobile home communities, a small mobile home park, or something outside of the manufactured housing industry, there are many factors to consider before making a final decision.
If you are still confused about going for a mobile home or traditional home, ask yourself the following questions first:
Is it important for me to have my own land?
Is it better for me to pay rent in return for a concrete foundation or buy a manufactured home and compromise on space instead of looking for a personal property loan or mortgage loan?
More questions to ask
How large a down payment can I afford right now?
Will I be able to follow park rules?
Is the atmosphere of a mobile home park the same as that of a trailer park? (see: is a manufactured home a trailer?)
With the lower median price of manufactured homes, any buyer will probably consider them instead of a stick-built house. Many mobile home parks will have several options in manufactured housing, with the most economical one being single-wide mobile homes.
Pros and Cons of a Single-Wide Mobile Home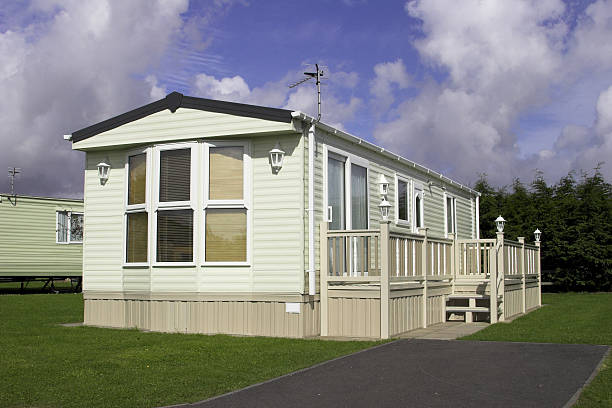 Many people are now considering the benefits of buying a single-wide mobile home. Since these are a cost-effective alternative to stick-built homes, the attraction of having your own home is a major factor influencing this decision.
However, is mobile home ownership really so worthwhile? The average price of single–wide mobile homes can be quite tempting, but we need to consider all aspects of such a purchase.
Without further ado, let's have a look at the ups and downs of having a single–wide mobile home.
Pros of a Single-Wide Mobile Home
1. Good for Those Who Want to Relocate
If you are looking for a mobile home that is relatively easier to move while relocating, a single-wide is the best choice. Regardless of their name, mobile homes are usually assembled on the building site or some leased land. After that, their foundation is pretty firm. They are not like a trailer or RV that can run on wheels.
Are mobile homes permanent?
Mobile homes do not have to be permanently fixed on one site, though. There could be various reasons why one wants to relocate their mobile home. They might want to move closer to work, their family, or their place of education.
If you really want it, it is possible to take the home up and place it on a semi-trailer. It can then go to its new destination.
A single-wide mobile home is easier to transport because the square footage is the smallest of all manufactured home options. While it will not be a very easy process, it is still easier to put a single-wide mobile home on a semi-trailer than a double-wide mobile home, or larger. Of course, moving traditional homes is out of the question. Learn more about how much it costs to move a mobile home here.
2. A More Affordable Option
If you are on a budget, but do not feel like letting go of the option to buy your own home, the truth is that a single-wide mobile home is one of the cheapest housing you can get. The mortgage on a traditional home could eat up a major chunk of your paycheck. Many folks spend their whole lives paying off their mortgages on a stick-built home. If you can avoid that and make do with a single-wide mobile home, it will be a great relief to your mind and your pocket. Find some of the best used single-wide mobile homes for sale here.
3. A Quick Setup and Construction Experience
When you do get your single-wide home to the desired site, the setup and construction will start. Fortunately, you will not have to wait too long for your home to take form. With the smaller size of these homes and their pre-assembled parts, the final result should be ready in a matter of months. This makes single-wide mobile homes an ideal choice for those who are planning to build their house as soon as possible.
Manufacturing the parts
The parts of the mobile home that are made in the factory are complete in a matter of days! From the second the home order is put into the move-in date, the time period should be around four months. Thus, you would not have to wait for longer.
Since a mobile home does not fall under the category of real property, it is not subject to steep real estate taxes either. This will save you a lot of money in the long run.
4. A Small Carbon Footprint
Many people are now living off the grid in tiny homes, all in a bid to reduce their carbon footprint and give back to the earth (see: tiny house vs. mobile home). This kind of lifestyle is accessible with housing options such as single-wide homes, especially when you put in Energy Star-certified products and other energy-saving appliances. At the end of the day, you will also be able to save money. Thus, it results in a win-win situation.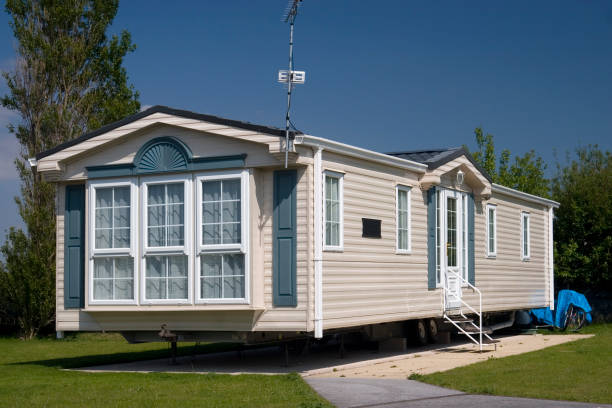 Cons of a Single-Wide Mobile Home
We have covered many advantages of a single-wide mobile home; now let's check out the possible downsides:
1. Very Small Sizes and Limited Spaces
Single-wide mobile homes might be cost-effective, but that is mainly because they are also much smaller than double-wide or triple-wide mobile homes. Some double-wide mobile homes might even be more than twice as large as single-wide models in the same manufactured home communities. Here is a quick comparison of the two (naturally, triple-wide manufactured homes will be even larger):
While single–wide manufactured homes range from 500 to 1,200 square feet on average, double-wide manufactured homes can go from 1,000 to 2,000 square feet
The length of single-wides is usually from 66 to 80 feet, while double-wides can be up to 90 feet long
Single-wides are usually narrow, long, and not very versatile (though there can be some choices in floor plans in order to make use of every square foot), while double-wides are usually spacious with several choices for floor plans
2. No Savings in Setup Costs or Maintenance
While you will compromise a lot in terms of size, space, and versatility when buying a single-wide, the expected living costs will probably remain the same as a double-wide.
The setup costs and maintenance costs are among the most major ones to consider when buying a mobile home. Whether you get a single-wide or a double-wide, these costs usually remain the same even with the larger option.
The double-wide has the advantage of accommodating whole families of various sizes. The overall price typically will be higher due to more land requirement, though.
3. A Lower Resale Value
A single-wide mobile home may cost less than other manufactured housing options, and far less than a stick-built home, but these savings translate into a low resale value as well. The resale value of any home is based on its estimated future worth. The consideration and age of the house will cause its resale value to deteriorate. This deterioration is especially quick in single-wide homes, where the resale value is 30% to 50% less than a double-wide. Learn how to increase the value of a mobile home here.
Harder reselling experience
In addition to losing out when you sell your single-wide home, you can also expect more difficulty at that moment. It takes a certain kind of person or group to require a small housing option like a single-wide. You may have to search long and hard before finding someone who will buy this tiny home at a reasonable price. However, it would not be an issue if you have already found someone who is willing to purchase your property.
4. Limited Potential for Alterations and Designs
If you are in search of single-wide homes with energy-efficient systems, on-demand water heaters, and other features, you may have to look for a long time. Any single-wide that does not have your desired amenities will not easily allow for alterations either. Learn how to make a mobile home more energy-efficient here.
You can speed up the process by following these tips on searching for mobile homes for sale. While some installations and upgrades are always possible, it will be hard to change the existing system of that limited space.
5. Not 'Real Property'
Despite its name, a mobile home simply does not hold the same status as a stick-built home. It is considered personal property rather than real estate. This means that it will not be of much use as a long-term investment.
The value of the mobile home will go down, even if it is equipped with upgrades such as energy-efficient lighting and energy star certified appliances. However, it is still a great option for those who do not plan to sell it off in the future.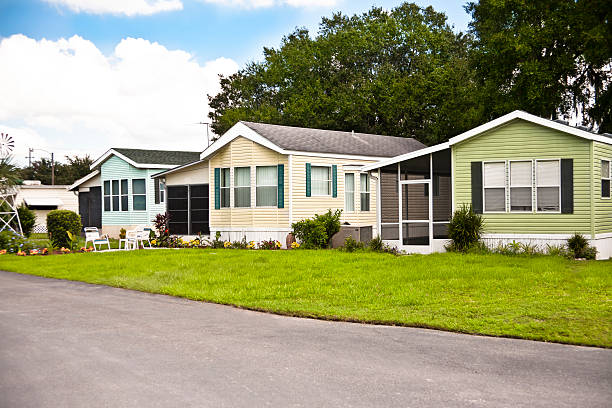 Who Should Go for a Single-Wide Mobile Home?
Here is a list of some people who might be happier with a single-wide mobile home:
Those who want to relocate in the future or plan to do so on a regular basis
Those who have a limited budget
Those who can manage with a relatively smaller square footage
Single individuals, couples without kids, or two roommates who don't mind each other
Anyone who is open to completely remodeling the mobile home and make it more versatile
People who want to live in as small a place as possible so as to reduce their carbon footprint and live as close to nature as they can
A Customizable Option
You also have the option to oversee the making of your own customized mobile home. If you want to ensure that every corner of your single-wide mobile home is built according to your preferences, you can use your construction skills while supervising the design. However, it is always preferable to consult a professional in the field. Read up on how long it takes to build a mobile home for a better idea of what it takes to get this housing option.
The Takeaway
At the end of the day, there are many advantages and disadvantages of modern manufactured homes in general. We have to keep all of these in mind when buying a mobile home, especially when it is a single-wide manufactured home. Take a good look at the reasons why you are considering a home like this, and then move forward.
You may have to pay less for mobile homes as compared to a traditional home, but they are not considered real property. Before you make any decisions, be sure to read up on whether a mobile home is a good investment or not. The demand for single and double-wide mobile homes for sale in the U.S. is increasing now, though. So, make sure to take action as soon as possible!