Mobile homes have become some of the most reputable homes in the world today, thanks to their affordability and energy-efficiency.
The majority of people living in mobile homes are between the age of 18 and 29 years. The second group is between 50 and 59 years, mainly made up of those approaching retirement age.
It is a fact that these homes appeal to various individuals, not only in the United States, but the world at large. You can either find a single-wide, double-wide, or triple-wide unit.
Whether you like or don't like these homes, there is so much to learn about them. Here, we look at some ins and outs of manufactured homes.
Mobile Home Living
Mobile home living offers the best feeling. Here are the things you need to understand about mobile home living:
What is a Mobile Home?
Mobile homes are sometimes referred to as manufactured homes. They are homes designed and developed, by trained professionals, in a controlled factory environment.
The construction process of a mobile home normally takes about 2 to 3 months. The stockpiled materials that the manufacturers purchase make this process inexpensive and efficient.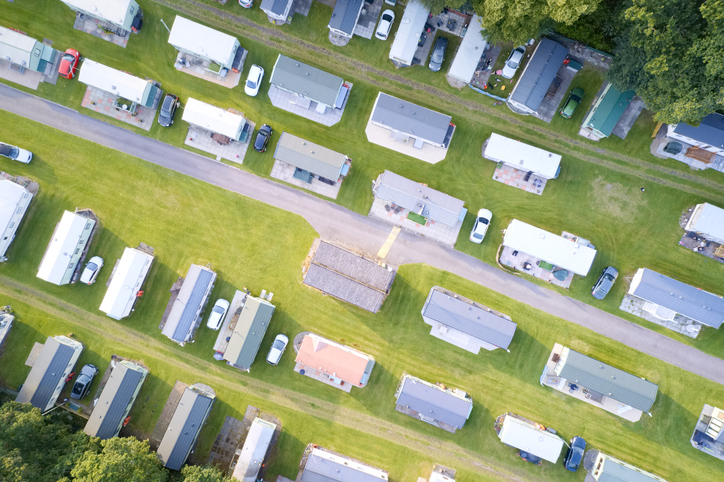 The average cost of these homes is about $49 per square foot. This is about half the cost of a site–built home, per square foot.
After a mobile home is built, it's transported to the site and then connected to water, sanitary systems, and local power.
In most cases, these homes are linked to a permanent foundation.
Pros of Mobile Home Living
Mobile homes have many advantages, as we'll highlight below:
Mobile Homes are Quality-Controlled and Safe
Mobile homes are developed under the HUD Code, which was created in 1976. The code is there to address the production process employed to produce manufactured homes.
HUD Codes help these homes meet energy-efficient standards, fire safety, structural design, construction, and transportation to your home site.
The code is there to make you feel reassured that your manufactured home will be quality-controlled and safe.
Manufactured Homes are Affordable
The cost of a manufactured home is lower, when compared to a site-built home. This, therefore, makes it more appealing to homeowners that don't have enough resources to buy or rent a stick-built home.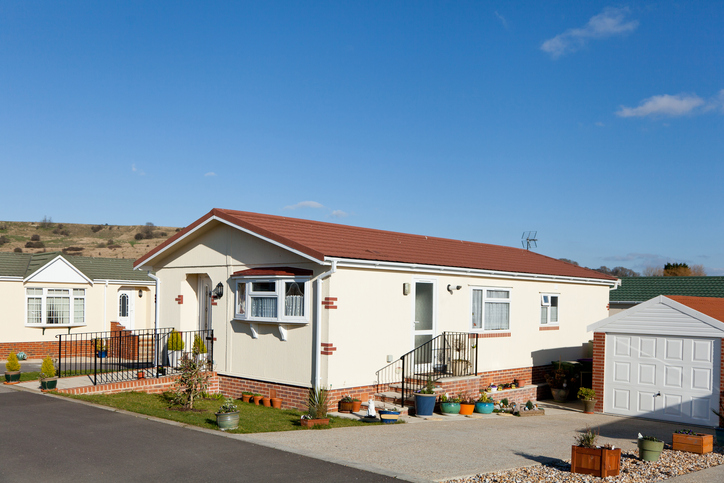 A mobile home is among the primary sources of non-subsidized affordable housing globally. Buying a mobile home can be cheap compared to even renting an apartment.
As we have mentioned above, the cost of a mobile home per square foot is about half that of a traditional site-built home. Mobile home living is, therefore, very affordable.
Mobile Home Living Offers a Speedy Alternative
We all know that house construction consumes twice the money and twice the time. It also encounters extra costs and delays, which is challenging to the buyers.
On the other hand, mobile homes present a straightforward construction process. The homes are created in factories, on assembly lines. This means that you can get a high-quality home within a very short time.
Mobile Home Living is Environmentally Friendly
Mobile homes are also energy-efficient, just like site-built homes. Manufacturers of these homes always test new techniques and materials to make improvements on these homes.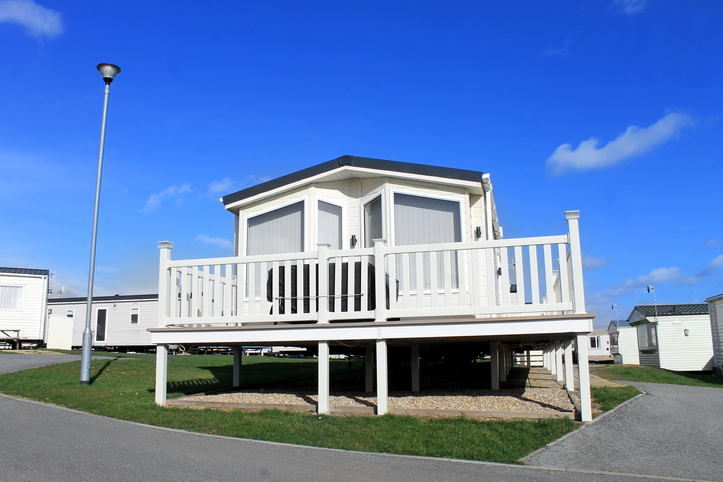 Mobile Home Living Offers Flexibility in Design
When you choose a manufactured home, manufacturers can let you customize it, or select a unique layout, at an additional cost.
The extra costs are always less than building or buying a site-built home. Furthermore, you'll get all the additional features that you want.
These Homes Offer a Sense of Community
Most of the time, these homes are placed in a mobile home community. You'll get a sense of community here since you'll easily interact with others within the manufactured home park that you reside at.
Within a mobile home community, you can engage in group activities, social clubs and have caring neighbors.
Cons of Mobile Home Living
As much as manufactured housing/mobile home living has its benefits, there are also disadvantages to it. Let's look at the cons below: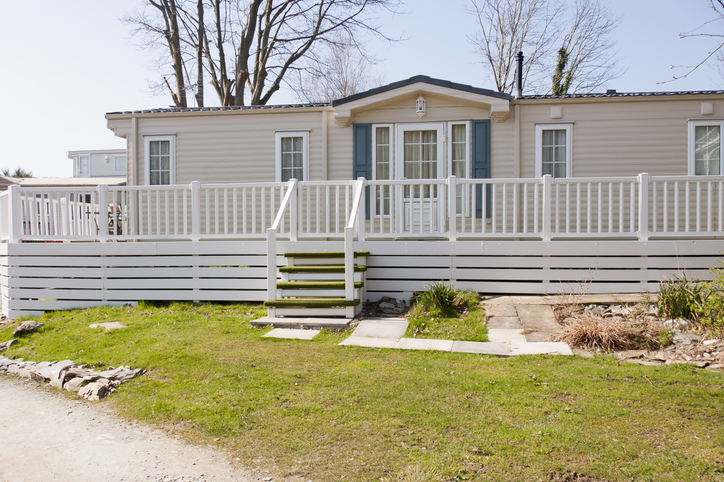 These Homes Require the Right Piece of Land
Most people prefer to put their mobile home in a mobile park. However, you can also put the home on your own private piece of land.
For the case of a mobile home park, you must either lease the land or buy a space. When you decide to own a mobile home, you must also put it on land with proper access to existing utility services.
This isn't possible in certain spots, especially in rural areas. The cost of site preparation, in certain locations, might make mobile homes cost-prohibitive or difficult to acquire.
Mobile Home Living Comes with Stigma
There are areas within the United States that still face bias towards mobile homes. This is despite mobile homes having modern designs and manufacturing methods. The homes also have an improved reputation.
The bias implies that there are communities that specifically prohibit manufactured housing units outside of mobile home parks.
Fortunately, this bias is slowly shifting, for the better, and more people are now acquiring mobile homes without fear.
Some areas are even revising zoning requirements and laws to allow mobile homes to meet affordable housing needs.
Specific Lender Requirements
Mobile and manufactured homes are considered personal property, not real estate properties, as you would expect. This impacts the buyer's financing options and planning.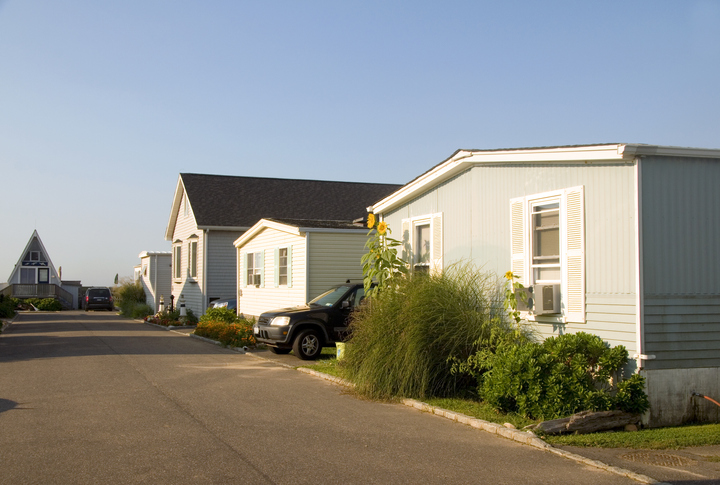 Mobile homeowners are, therefore, not eligible for normal mortgages. If you want to purchase a mobile home using a loan, you can consider manufactured home-specific lenders or take out a personal loan.
These Homes Lack a Long Term Value in Certain Locations
There is no hiding that a mobile home has a lower value compared to a traditional home. This could be either a bad or good thing, based on your situation.
For instance, it might imply that you'll pay lower taxes. However, a lower value typically also means a lower resale value.
A long-term appreciation of a manufactured home is lower than a site-built home. Before you buy a manufactured home, you should be aware of its lower long-term value.
States with the Most Mobile Homes
There are certain states in the U.S. where mobile homes are very popular. Below are some of them:
South Carolina: 17% of the housing are mobile homes
New Mexico: 16% of the housing
West Virginia: 15% of the housing
Mississippi: at least 15% of the housing
Wyoming: at least 13% of the housing
Alabama: 14% of the housing in the state
Louisiana: at least 13% of the housing
North Carolina: at least 13% of the housing
Kentucky: at least 12.5% of the housing
Arkansas: 5% of the housing
Even though some of the above states are also among the poorest in the U.S., the high rate of manufactured homes doesn't line up with income.
You should also understand that not all of those who settle in trailer parks are poor.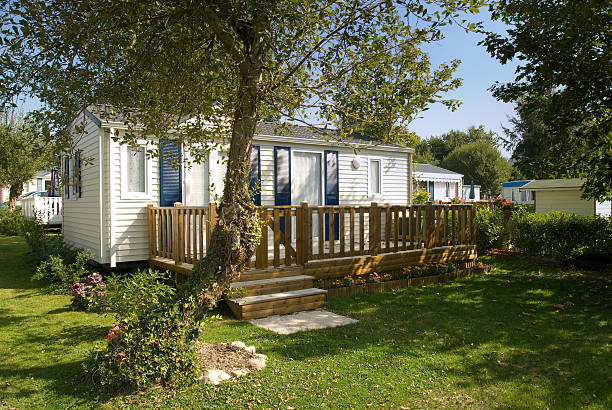 In fact, in states such as Florida and Michigan, mobile home living doesn't have any stigma.
Some love to stay in home parks because they are affordable and they get a built-in community, with good neighbors that they can hang out with.
How to Buy a Mobile Home
If you are interested in buying a mobile home, then you aren't alone. These homes will provide the same comfort as site-built homes, but at an affordable price.
Below is the process for buying a mobile home:
Settle on a Location
There are a few options, as far as the location of your manufactured home is concerned. You can either join a mobile community, rent a lot, or purchase land.
If you decide to buy land, you'll have to include the cost of water, electrical connections, and septic system. The lot should also be in a place that allows mobile homes.
If you rent land, you don't always have to worry about utilities, since they are covered, at times, in the rent. However, you should confirm this before you rent.
In a home park, you'll have amenities included in your rent. However, you won't enjoy as much space and freedom, since you'll be living around other people.
Remember, there is no right or wrong answer to the decision you make.
Select the option that is friendly to your financial and family's situation. You can also consider whether you want neighbors or not.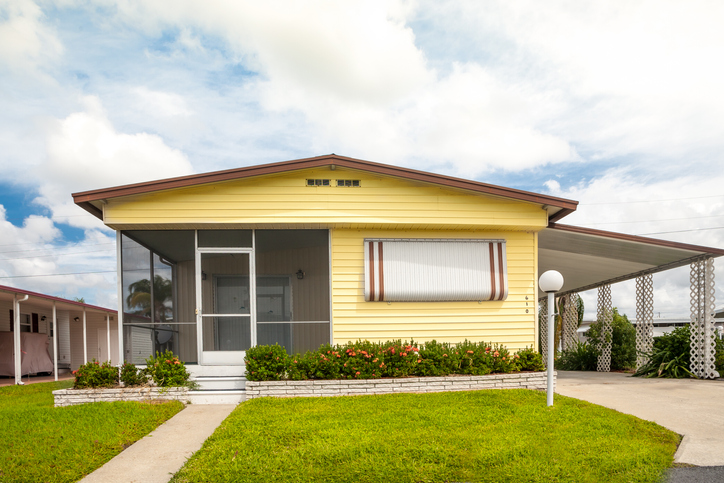 Shop Around
There is a wrong impression, among people, that mobile homes are all the same.
Even though the homes are all inexpensive, some are nicer than others.
For instance, you'll most commonly come across two types of mobile homes:
With this being said, you'll always get what you pay for. For instance, single-wide units are smaller than double-wide units. Manufactured homes always come in different sizes, shapes, and levels of luxury.
If you shop around, you'll find a home that is perfect for you, whether you go for a single-wide or double-wide unit.
A double-wide unit is typically for those who have a family.
Get Insured
If you want to secure yourself from the unknown, ensure that you invest in reliable insurance services.
Manufactured home insurance protects you against:
Theft of belongings
Liability for any personal injury
Coverage against wind, fire and water damage
However, remember that manufactured home insurance is expensive, compared to household insurance.
You should, therefore, do enough research before investing in an insurance policy.
Donate and Recycle
Mobile homes have limited storage spaces, compared to traditional homes. For instance, you won't have an attic, basement, or many closets with mobile homes.
Therefore, before moving to a manufactured home, you must donate or recycle any extra items or clutter that you don't need.
Personalize Your Manufactured Home
Manufactured homes aren't the one-size-fits-all type.
You should, therefore, design and personalize your manufactured home, no matter if it is a single-wide or double-wide unit.
Below are some of the elements that you should design on the interior and exterior:
Interior: kitchen, bathroom, paint color, floor plans, and living room
Exterior: Siding, porch, colors, roof, and windows
Conclusion
Mobile homes are among the most affordable housing options that you'll ever come across. These homes offer a speedy alternative, are environment-friendly, and offer a sense of community.
However, before you buy or rent a mobile home, there are things that you must carefully consider. Only buy a home if it meets your needs, and those of your family.
If you have a large family, go for a double-wide unit. We hope that your mobile home living becomes a beautiful experience.