Mobile home communities are growing in popularity in the United States, but its not only for their pricing. The close community bond it fosters plays a significant role too.
Nationwide, an estimated 20 million Americans live in trailer parks.
The Manufactured Housing Institute reported nearly 10% of the nation's housing stock is manufactured homes, which totaled about 8.5 million in 2018.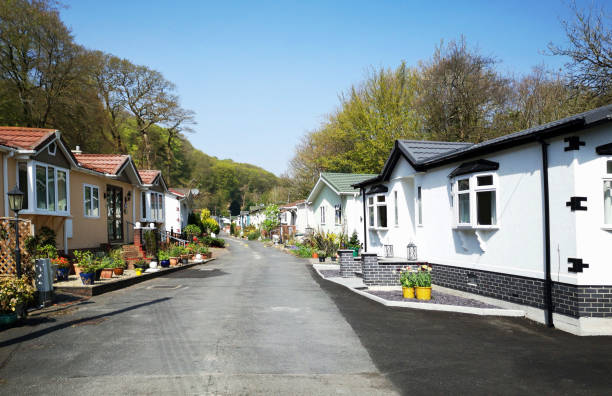 Mobile homes make up 6.4% of the U.S. housing sector, and there are 8.5 million of them, which is down slightly from 2011.
Despite their growing popularity, mobile homes still suffer a huge image problem in the United States. Often, misconceptions surrounding mobile homes find their way nationwide.
However, many don't understand that today's mobile home is built to a code administered by the United States Department of Housing and Urban Development (HUD Code).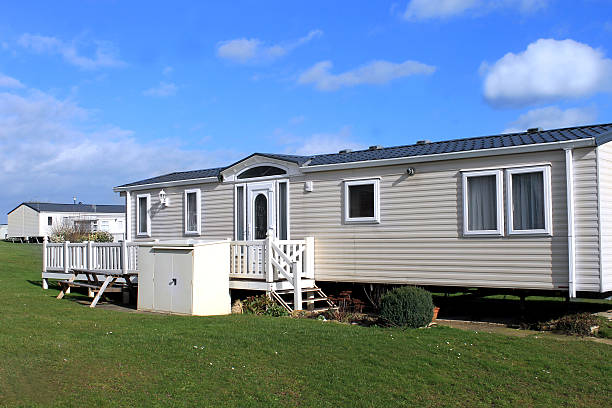 This is a standard building code that came into effect in 1976.
Benefits of Living in Mobile Home Parks
Today's manufactured home offers great advantages and benefits that make it a popular housing choice for many people.
Compared to a traditional home, manufactured homes offer more square footage, it is pretty quick to build, and it now has safety and security features that are tried and tested by many.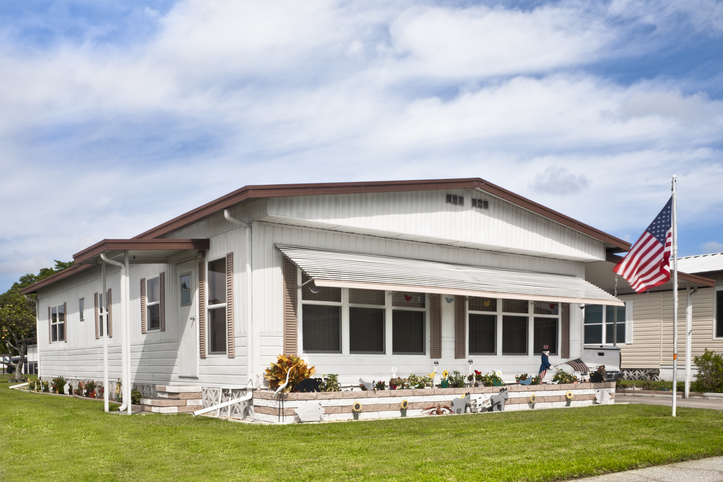 As the population grows and the scarcity of resources to build a traditional home continues, mobile homes are expected to be the first option for many.
More and more people are choosing to live in manufactured homes. Here are reasons why trailer parks are a great option for housing.
Bigger Living Space and Privacy
In an apartment, the only difference between you and the neighbor next door could be the wall. As such, you can barely get the privacy you need.
Manufactured home communities, on the other hand, offer their residents their compound for privacy. The difference is that with a mobile home, you pay a lot rent instead of unit rent, in the case of an apartment.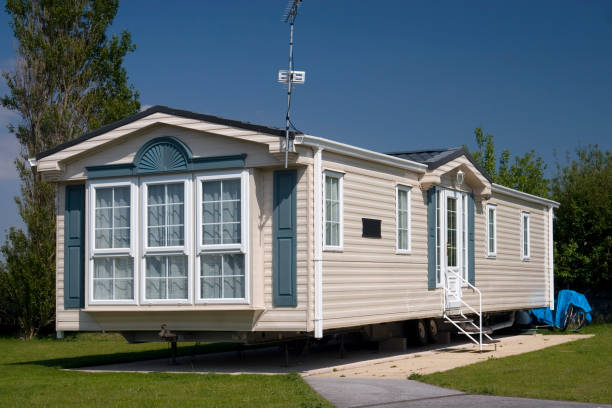 At worst, a noisy neighbor in an apartment can make your stay a nightmare.
In contrast, living in a manufactured home community is different; a resident is held to account by the rules of the park.
The trailer park regulations keep everyone on their toes and avoids conflicts between members. In a trailer park, your lot is yours.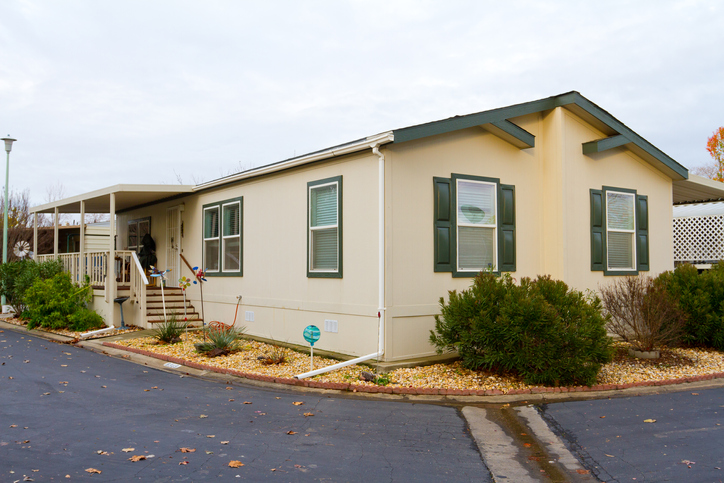 Living in a manufactured home means you get to have the parking you need, and the appropriate space for your family.
Less Maintenance Cost Compared to Site-Built Homes
Living in a mobile home park is inexpensive. You will spend less on maintenance since the park owners will take care of it.
However, a traditional stick-built real estate home is entirely on you when it comes to maintenance.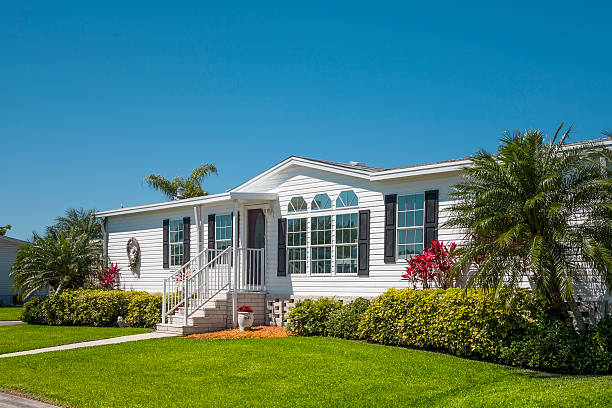 The bigger the house, the more you are likely to spend on maintenance. Often, manufactured home communities have a team of dedicated staff members that can offer you help with repairs on your home for a fee, saving you time and money.
The staff is professionally trained to handle repairs and make life easier during your stay. Not only do manufactured home communities offer great homes, but they also prioritize beautification too.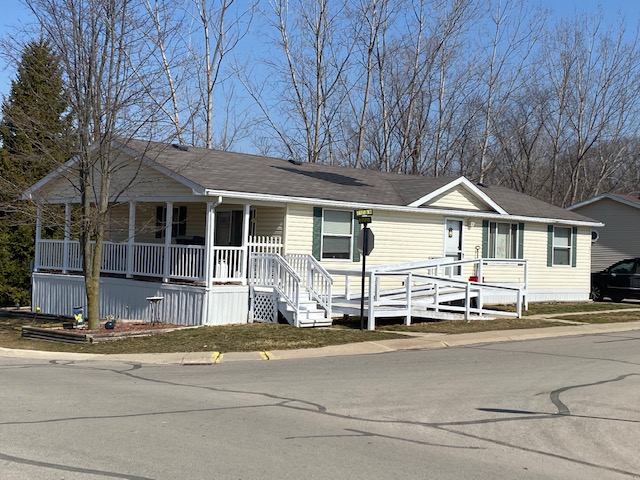 If you moved into a manufactured home from an apartment dwelling, you might not be used to maintaining a lawn and garden.
If you don't have time for the labor, use a gardening service and ask for low-maintenance plants.
Quality Living at an Affordable Price
Manufactured homes provide quality living at an affordable price. Often, mobile homes are 10 to 30 percent cheaper than traditional homes.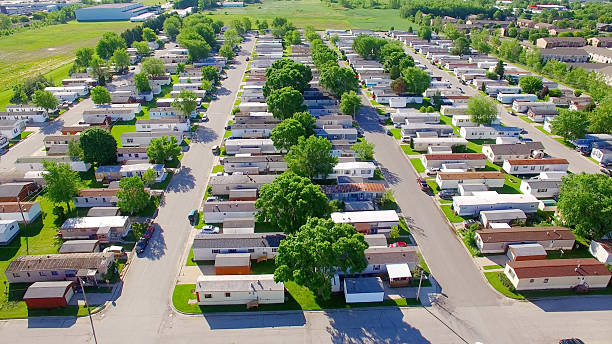 According to the U.S. Census Bureau, mobile homes can cost an average of $62,600, compared to $272,200 for a single-family stick-built home.
A mobile home gives you a better price per square footage for your money.
The Oregon Manufactured Housing Association says that a manufactured home's cost per square foot is nearly half that of a stick-built home, at about $41.24.
Manufactured homes are cheaper to own than traditional real estate homes, and they are cheaper to build and maintain.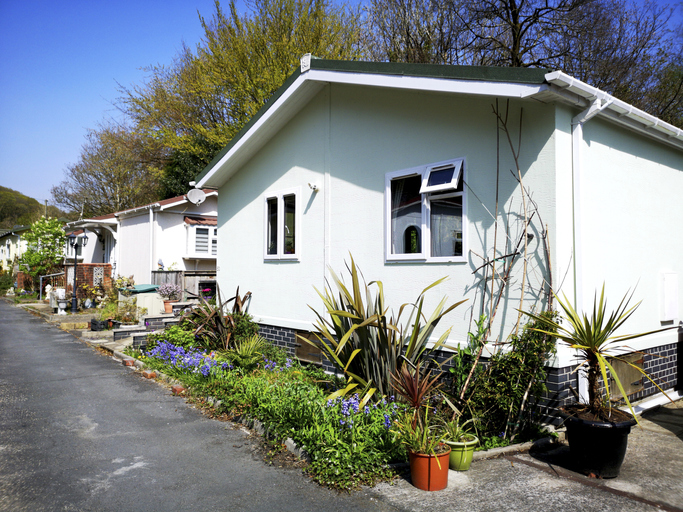 If you are considering mobile home living, here is a breakdown of how much you should expect to pay, on average:
Single-Wide mobile homes price: $43,500 – $59,000
Double-Wide mobile homes price: $110,400 – $119,400
Manufactured homes with more than two sections: $92,900 – $103,100
Less Worry About Property Taxes
In the U.S., property taxes are paid by property owners to local governments, and are typically based on the value of the owned property.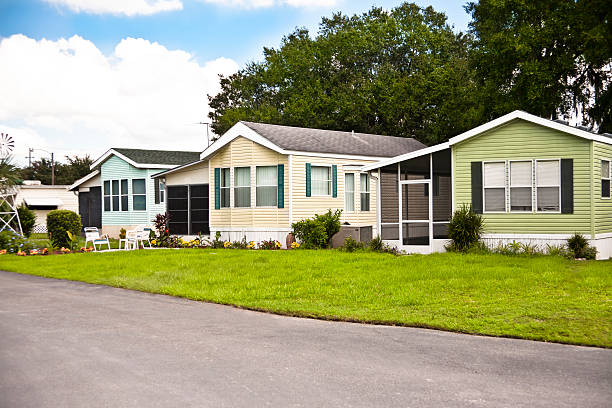 Property taxes are calculated based on your property's assessed value and the tax rate of the taxing authority, which your local tax assessor's office typically evaluates.
A mobile home is considered personal property. As such, taxes on your home are significantly lower than a single-family unit on a city lot.
If you own both the land your home is on and the home itself, you will pay all property taxes associated with your property.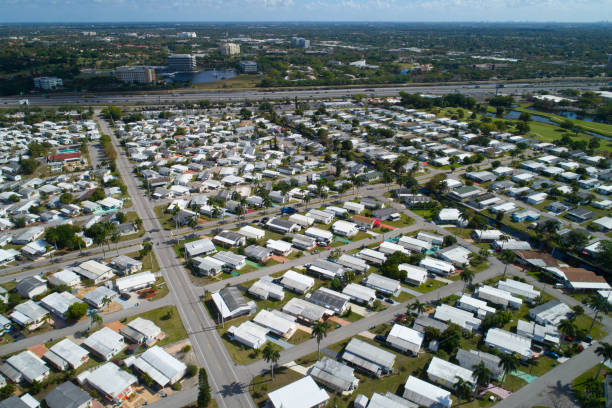 However, for manufactured housing, who is responsible for the property tax can vary based on state and local laws if you do not own the home's land.
Depending on the state you live in, you may not even pay property taxes on your manufactured home at all.
For example, the state of Michigan requires no annual tax for factory-built homes, unlike a site-built home. Often, instead of annual taxes, the state will levy a tax at the time of the manufactured or mobile home purchase.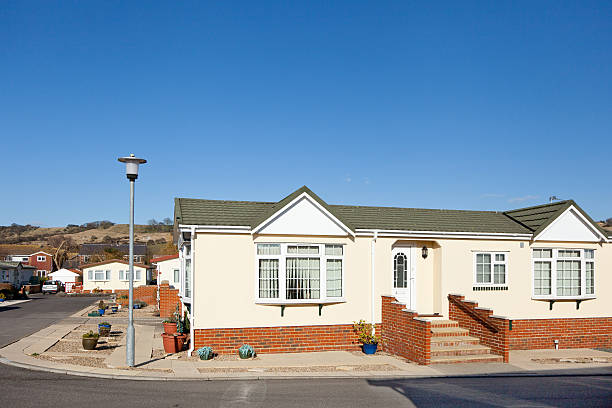 Community Parks Use Rules and Regulations to Keep Residents in Check
Upon joining a trailer park, expect to sign a rules and regulations agreement.
As such, you should do adequate research and determine whether the trailer park rules are suitable for you and your family.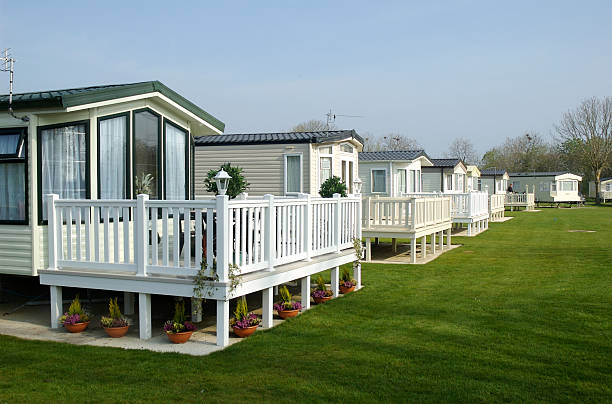 For example, you might have had a noisy neighbor next door in your past; we know how irritating that can be when you need some peace of mind.
Community parks enforce rules and regulations to ensure that your neighbors are quiet and reasonable.
What You Should Know When Choosing a Manufactured Home Community Park
At the beginning of every manufactured home buying journey is deciding where you want to live.
Even though everyone has a set of priorities, there are common factors that every buyer should keep in mind during the buying process.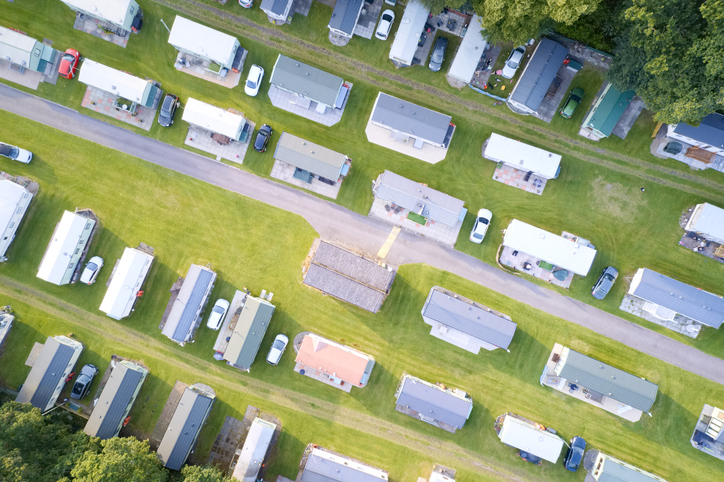 As such, you should have a blueprint of your mobile home dream.
Let's dive into some of the things you need to know when choosing a trailer park.
Is a Mobile Home Right for Me?
A manufactured home has pros and cons; as such, it's a unique process of finding one for each home buyer and family.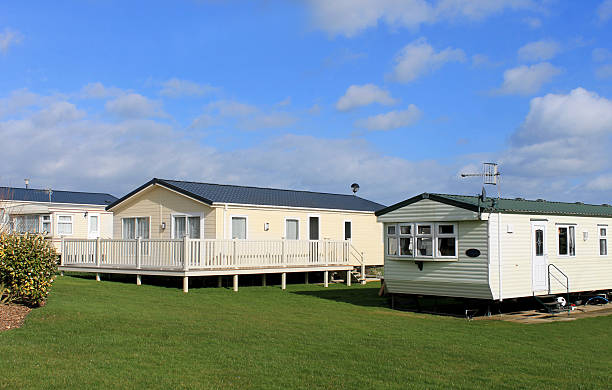 Among the reasons that make them an ideal choice are affordability, a wide range of floor plans, and aesthetic options.
However, whether due to limited location choices, lack of finances, or feeling unsure about the next steps, some folks wanting a manufactured home may not be ready right now.
How Far Are You Willing to Commute to Work?
Most of us know the answer to this question immediately, and others may need to take some time to think through how they feel about a long work commute.
Location is a top priority when choosing a mobile home park.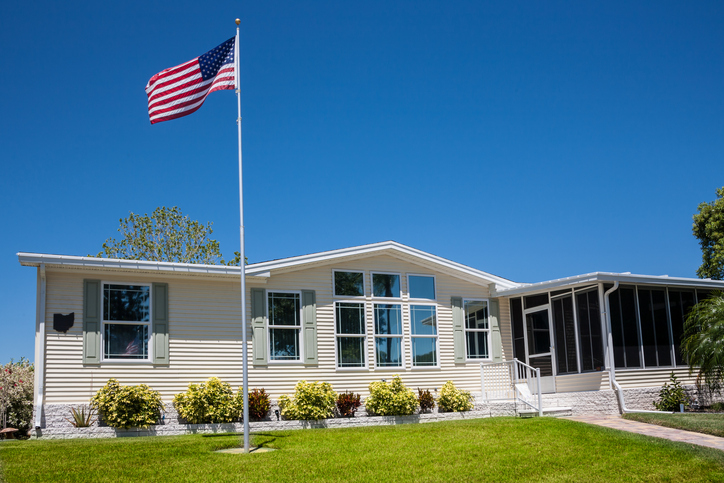 You will want to stay at a strategic location, a place accessible to amenities.
Staying far from your work location can be tragic, especially when you want to beat the traffic and arrive early.
Inspect the Mobile Home Park
Once you have begun narrowing down your property search, you will want to verify that your desired city or area is friendly.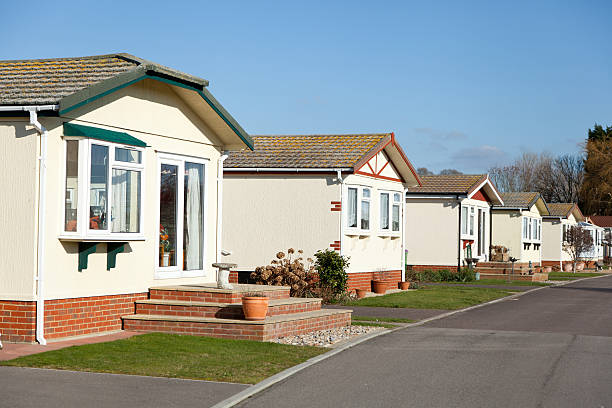 Therefore, you should inspect the trailer park and decide if it's a place you would like to stay.
Understand that each mobile home park comes with its own community feel, along with its own rules and responsibilities for its tenants.
It's important to realize that you are moving into the home and the park.
Check if the park allows pets, and to what extent it allows you to change the appearance of your home or lot.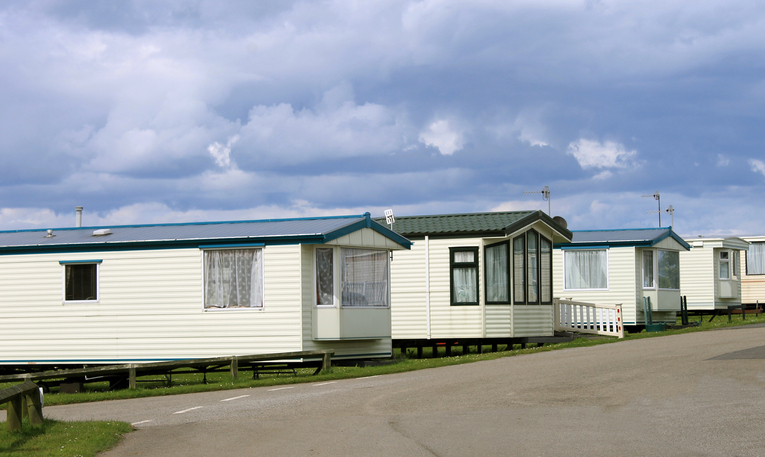 These are concrete facts you need to confirm before deciding to join the community.
You should be aware that there is a range of trailer parks offering different experiences.
Nowadays, you get everything from affordable to luxury trailer parks, and everything in between.
Know All the Costs When Buying a Manufactured Home in a Park
Even though you will evade the property tax, joining a park means that paying a lot rent will be mandatory for as long as you plan to live there.
Extra services, such as lawn maintenance and home repairs, are offered at affordable rates. You should take a close look at such and make a final estimate of your monthly costs.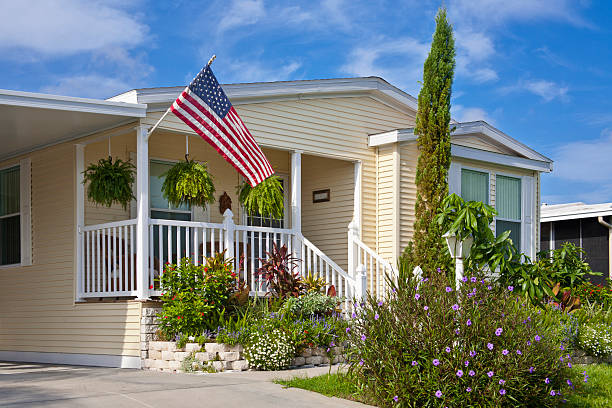 Are you buying the land too? You are likely to increase your mortgage options if you attach the home to land.
Inspect the Mobile Home
Whether buying a new or used manufactured home, you should always inspect the home before moving in.
If you are in doubt, you should get a professional to inspect the home on your behalf. Usually, the parks themselves will inspect homes and fix them up before the new mobile homeowner arrives.
However, you shouldn't depend too much on the park. Take matters into your hand and ensure a thorough inspection is done.
Final Thought
Mobile homes offer quality living at an affordable price, especially when compared to stick-built homes.
Even though manufactured homes are considered affordable, they still cost a significant amount of money to acquire.
Make adequate arrangements for financing; for instance, check out financing options available before buying a mobile home.
Lastly, if you want to buy a mobile home, research your local market to avoid overspending on a house that could potentially cost less money.