Cedar Springs, Michigan is a small town of around 3,500 people, located just 20 minutes north of Grand Rapids.
The town is home to a small retail business district and industrial base, and it was named for the nearby fine springs bordered by a Cedar grove of trees.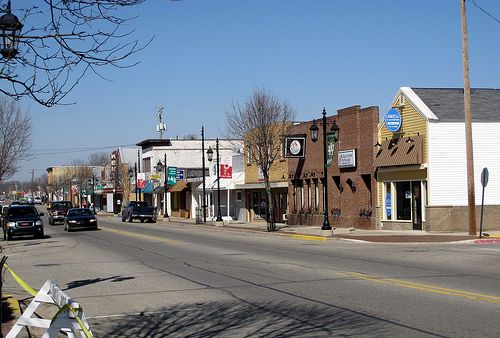 Residents of Cedar Springs are connected to the greater Grand Rapids area via US-131. Cedar Springs has the charm of a very small town, all while offering big city amenities.
Cedar Springs, Michigan
There is a rich history in Cedar Springs to be celebrated.
In this article we give you seven places or events that you must see/experience while visiting the wondrous town of Cedar Springs, Michigan:
●      Cedar Springs Museum
●      Trestle Park
●      Red Flannel Festival
●      Deer Track Junction
●      Cedar Springs Brewing Company
●      Long Lake Park
●      Kent Theatre
Tour local history at the Cedar Springs Museum.
You will be able to see an old general store, railroad displays, an old stump puller and the one-room Payne School.
The Payne School was moved to Morley Park in 1971 and has been renovated to show visitors the era of public education when one teacher taught all grades.
The school contains desks, a teacher's stick, an American flag, a pot belly stove, and the recitation bench.
Free tours are available and groups can rent the school for educational purposes too.
Other displays inside the museum are focused on Native American history, lumbering, farming and more.
Cedar Springs was originally established as a lumber town. There were many lumber and shingle mills throughout the town, and it was also a crossing point for several railroad lines.
Finally, the museum is home to a genealogy catalog that can be accessed for free.
Located just 10 minutes south of Cedar Springs, and under 20 minutes from Grand Rapids, is Trestle Park.
This park was established in 2012 to commemorate the historical logging days.
Centered around an old stone trestle, the park also features an authentic anchor from Houghton Lake, a pavilion, and a play area for kids.
White Pine Trail runs near Trestle Park, and there is a connector trail as well.
White Pine Trail is a 92.6 mile network that runs through Kent County, Mecosta County, Montcalm, Osceola County and Wexford County.
There are concerts at Trestle Park in the summer, too.
Red Flannel Day has been celebrated in Cedar Springs, MI for over 80 years.
The story goes that a New Yorker was searching for long red flannel underwear during one of the harshest winters of the Great Depression, and Pollock's Store in downtown Cedar Springs had a large stock. They received many orders for years until the town was named "The Red Flannel Town."


Residents of Cedar Springs, MI believe the red flannels helped keep their town on the map while many other small towns were being bypassed or fading away.
Each year, people are drawn from not only Cedar Springs and Grand Rapids, but all over the state of Michigan to partake in the grand parade, decorating contest, photo contest and pie eating contest to help celebrate the Red Flannel Festival. There is also a 5k and 10k run/walk.
The Red Flannel Festival includes an arts & crafts fair and plenty of local food. There is even Red Flannel Royalty, where a Queen is named.
Also, kindergarteners in the Cedar Springs school district can compete in the Prince and Princess contest.
For a fun family outing, be sure to check out Deer Tracks Junction.
Deer Tracks Junction is only 10 minutes southeast of Cedar Springs and 20 minutes from Grand Rapids.
Get up close and personal with your favorite farm animals, like pigs, goats, donkeys, bunnies, camels and alpacas.
You can feed most of the animals if you purchase the farm's foods (carrots, pellets or tweet stix). Seasonally, you can also bottle feed baby animals.
Deer and elk of all ages also call the farm home, and there is a fun barn for kids to play. It is full of tunnels, nets and giant slides. There is also a sandbox, a rubber duck racing tank and a four story mine and train play area. There are also dedicated spaces for young children.
If that is not enough for you, Deer Tracks Junction also has homemade ice cream. They make all of the delicious ice cream on the farm, and their menu features classic flavors, along with their own specialties.
Cedar Springs Brewing Company was founded in 2013 by David Ringler, who's title is now Director of Happiness.
Located on Main Street, Cedar Springs Brewing Company is at the heart of this small town.
Cedar Springs Brewery serves traditional Bavarians styles of beer and Amepixarican craft options. The kitchen also features pub fare and a German Bavarian menu.
The brewery supports its local community through the Community Give Back Program. Residents can apply for support through the online application.
Cedar Springs Brewing Company also hosts a farmer's market every Thursday during the summer, where vendors set up near the German-inspired brewery to sell locally made goods.
About 15 minutes west of Cedar Springs, and 25 minutes south of Grand Rapids, is Long Lake Park.
Michigan is known for its lakes, and Cedar Springs residents can enjoy some lake life at Long Lake. The park is designed well for group events, with several picnic areas and shelters.
Long Lake park is located right on Long Lake itself, with a mile of shoreline. You can enjoy swimming, fishing and non-motorized boating on the lake. There is also a public beach at the park, perfect for summertime, baseball diamonds, room for biking, and more.
At the center of Cedar Springs, you will find Kent Theatre. It is over 120 years old and was originally built as the Hubbard Opera House.
Located right on Main Street, this theatre was first used for entertainment and gatherings like dances, chicken suppers, school graduations, political rallies and silent movies.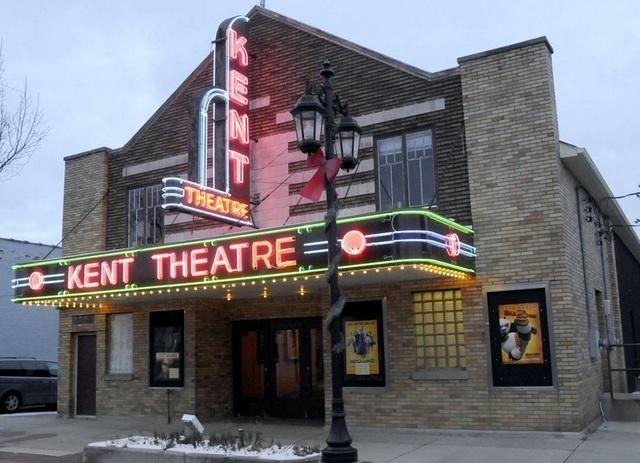 The theatre closed its doors in 1975, but was reopened by the Cedar Springs Theatre Association in 1998. Volunteers worked to fundraise and make improvements to the historical landmark, and today, the theatre is community-owned and operated.
There are regular films, live theatre and public presentations here. Local organizations can use the theatre as a meeting place or for musical events, and upcoming events are listed on the Kent Theatre website.
Honorable Mention: Classic Kelly's Family Restaurant