Many Americans dream of becoming a homeowner, and we say that is a logical dream. Who doesn't want stability, their money in a safe investment, and a possible income source when they need it?
With real estate properties and traditional homes soaring in prices these days, though, how can this dream come true? For us, the answer lies in alternative housing options – more specifically, in well-designed, sturdy mobile homes!
Ready to start investing in your dream home? Search no more; Cedar Springs Mobile Estates has all your manufactured home needs lined up for the taking.
Mobile Homes for Sale on Leased Land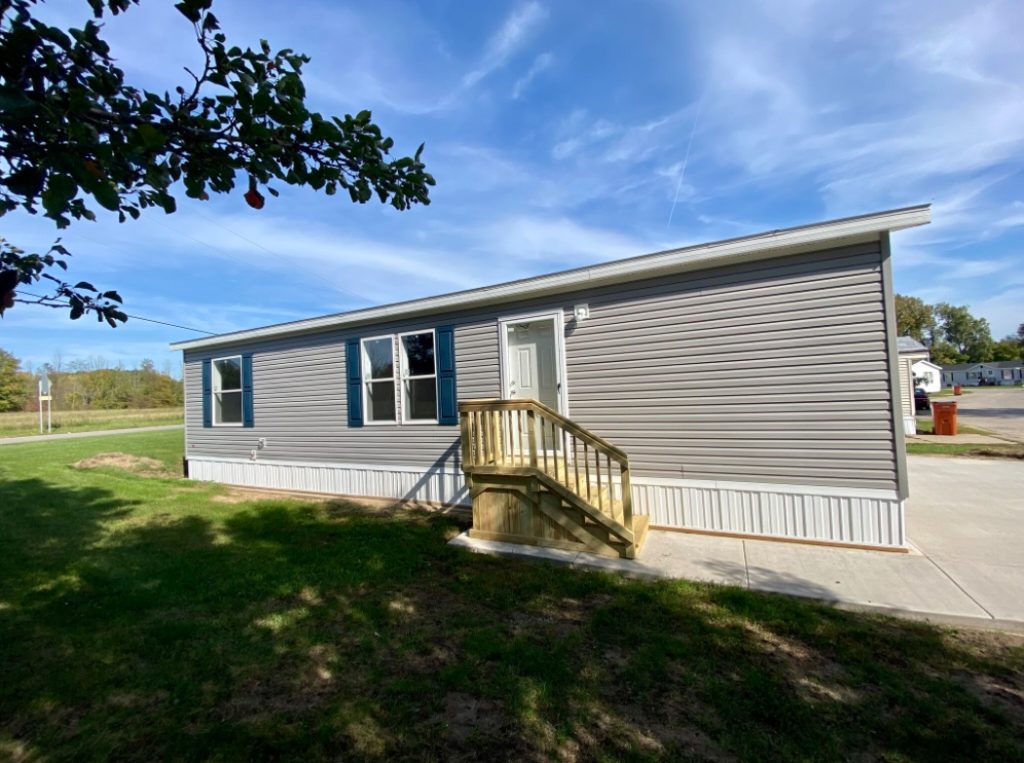 That's right; a prime location like Cedar Springs, MI just might be within your reach. If you are on the lookout for affordable single-family manufactured homes in Cedar Springs or near a happening place like Grand Rapids, this is the place to be.
Ample Opportunities
The homeowner opportunities in Cedar Springs, MI are not limited to buying a traditional home or building one on your private land. Nor do you have to settle with renting while saving money for a hefty down payment on traditional real estate.
There is Everything for Everyone
At Cedar Springs Mobile Estates, along with providing a guide for the first-time mobile home buyer, our aim is to provide you with the best mobile homes for sale in Cedar Springs, MI. This way, we will help you enjoy a quality lifestyle.
What Does Our Community Offer?
Our Cedar Springs Mobile Estates community is located very near Grand Rapids. Along with this convenient location, we are offering:
Other Offers for Potential Homeowners
Our offers go beyond just affordability. We also offer the following perks:
Great deals and packages for people who want to buy mobile homes
Shared amenities from a five-star real estate property
Affordable HOA fees for stellar facilities
Why Should You Buy a Mobile Home in Cedar Springs, MI?
We are aware that many people are still wary of buying a mobile home or living in mobile home parks. There is a bit of a stigma attached to such a lifestyle, but times are changing rapidly!
Cedar Springs, MI is Worthwhile
If you want to settle in a safe and flourishing area like Cedar Springs, MI, a manufactured home makes most sense.
Still on the fence or wondering if buying a mobile home is worth it? Here are a few reasons why you should take the plunge for a manufactured home in Cedar Springs, MI:
They Make Excellent First Homes
Whether you are an individual striking out on your own, a college graduate, or a couple seeking independence, a mobile home near Grand Rapids just makes sense. The average cost per square foot of our Cedar Springs mobile homes for sale is around a third of the same cost for traditional homes (see: manufactured homes vs. stick-built).
A Great Choice for Those Who Want to Save Some Cash
Simply put, these mobile homes can be your first step towards your dream apartment in Grand Rapids or a bigger city. You would be saving some of the money you earn instead of blowing it all on rent payments each month.
A One-Time Investment
Once you pay off your mobile home, there are no monthly rent payments or loan payment expenses to worry about. This will give you peace of mind and a way to save even more money. Plus, there will be less financial risk as compared to traditional homes.
It is Good to Analyze Your Finances
When you buy a mobile home in Cedar Springs, MI, you won't have to go for huge loans or get involved in choosing the right financing options. If you go for one of our single and double-wide mobile homes for sale, we can help you figure out if you are financially strong for this investment.
More Savings
When you purchase a home with Cedar Springs Mobile Estates, you can save $100-$300 per month, as compared to paying for our mobile homes for rent in Cedar Springs, MI. At the same time, you still get that great location near Grand Rapids.
Less Move-In Cost
The whole down payment for one of our manufactured homes is typically about 5% to 10% of the total price. This brings it to around the move-in cost for rental homes in Cedar Springs, MI.
If you plan around the best time to buy a mobile home, the savings can be even higher.
All About Our Mobile Homes for Sale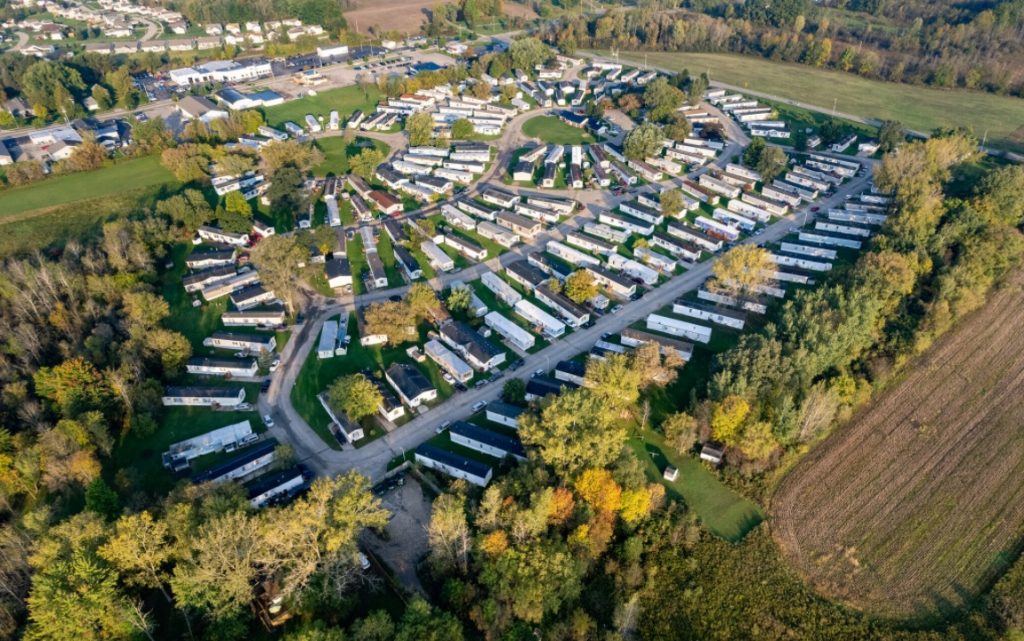 Before you commit to any sort of investment, we understand how important it is to look into the details. Without further ado, let's have a look at what our mobile home investments entail:
The Prices
Our Cedar Springs mobile homes prices start around $15,000, and go up to around $125,000 when you are considering our new manufactured homes for sale in Michigan. The exact prices might fluctuate depending on the state of the market when you start looking. The prices may also vary depending on the time of the year.
The Features
When you buy a mobile home with Cedar Springs Mobile Estates, you can be sure of getting some high-quality amenities and features. We make sure to have the most recent and best options for mobile home building. As a result, these structures provide excellent value for money and a more than satisfactory experience.
The Amenities
Just some of the attractive features for each unit include:
More than one bathroom in some homes (as opposed to most starter homes in the big cities!)
Upgraded flooring, with hardwood flooring in some units
Upgraded countertops in the kitchen area
Full-sized gourmet kitchen with oak finishings
Spa-like master bathrooms
Stone fireplaces
The Floor Plans
We are also aware that potential homeowners may require different floor plans. To this end, we provide both single-wide and double-wide manufactured homes. These include the following options:
2 beds/1 bath
3 beds/1 bath
3 beds/2 baths
4 beds/2 baths
The Size
The sizes of our manufactured home units will vary according to their floor plan and features. The area can go up to 2,000 square feet, and even more. So, it depends on the buyers' choice of floor plans.
The Experience
When you start living with these modern floor plans, luxurious finishes, and convenient layouts, the experience will be similar to that of a traditional home. Since our lot sizes are also large, you have plenty of room to move about and make the surroundings your own!
Our Mobile Home Exteriors
At Cedar Springs Mobile Estates, we know it is not just the interior that matters. To this end, we equip the exteriors of our mobile homes with awesome high-end features like back porches, front patios, customized sidings, branded window treatments, and generous driveways. You can easily park a couple of vehicles outside your dream home without any issues.
What Else?
We are proud to be in a quiet, yet active, neighborhood, where our residents enjoy a lot of perks. You get landscaped parks, playgrounds, basketball courts, picnic areas, grilling areas, and even a clubhouse. Overall, we have all the arrangements necessary for an enjoyable and luxurious lifestyle in Cedar Springs.
Get the Best Mobile Homes in Cedar Springs Today!
Wondering where to buy mobile homes without having to compromise on a decent lifestyle? At Cedar Springs Mobile Estates, we are dedicated to getting you that dream home, despite all obstacles.
Ready to get into mobile home investments? Call us up and set an appointment today!