If you've been looking around for affordable, sustainable, yet comfortable housing, you've probably already come across the option of double-wide mobile homes in Michigan.
Modular and manufactured homes might also have come up in your search, but the benefits of double-wide mobile homes really seem to stand out.
Why Should You Consider a Double-Wide Mobile Home? 
Manufactured homes and modular homes are terms that might be used for mobile homes as well, but we're specifically looking at double-wide mobile homes in Michigan here.
These types of mobile homes have an attractive exterior, along with a large enough size for a spacious layout inside. This is why such an option could be your dream home for the long run.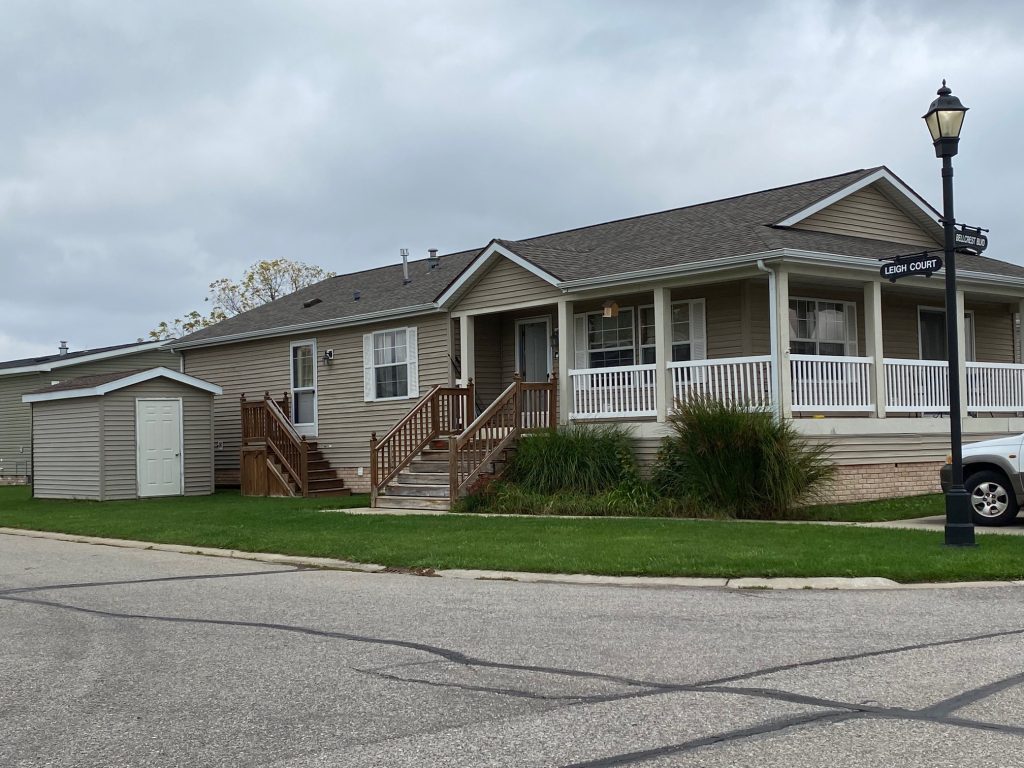 Double-wide mobile homes may not have the same square footage as a site-built house, but they come close when it comes to the amenities and floor plan layouts. If you opt for a new home near Grand Rapids, you can find some beautiful offerings with professional designs and engineering.
Current trends in housing, such as chef-inspired kitchens, textured walls, natural finishes, and even fireplaces, make it seem like you're living in a stick-built home that's attached to the land.
These mobile homes can also be built in a similar fashion to manufactured homes, which means that you can house your family at a relatively lower price. It will be your own private property without completely breaking the bank.
What Exactly are Double-Wide Mobile Homes?
Many people might assume that a manufactured home, modular home, and mobile home are the same thing. Before visiting a real estate office, you might want to brush up on what exactly a double-wide mobile home entails.
Double-wide mobile units consist of two sections having roughly the same size as a single wide mobile home. Both of these are put together seamlessly in order to make a rectangular, large, double-wide mobile home with a decent square footage.
Since the word "mobile" is right there in the name, we may also assume that it doesn't always have to stay in one location. The mobile home is then put up for sale to house a family or another large group of people.
Their construction is not on the land itself, but inside a manufacturing facility. This is a great benefit, since the materials and construction are not exposed to harmful weather elements or other issues that can occur on outside land.
You can also clear up another confusion by learning about the difference between a mobile home and a prefab home.
How Large Can a Double-Wide Mobile Home Be?
Whether you're looking for a new home near Grand Rapids or anywhere else in Michigan, the possibilities of floor plans in double-wide mobile units are very dynamic.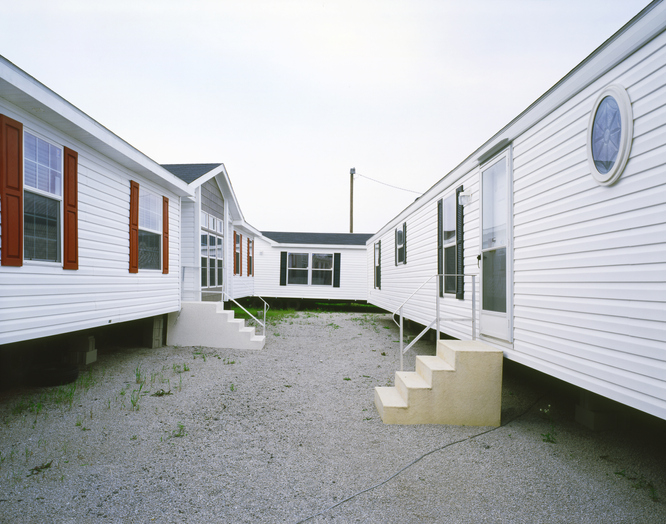 A local real estate office can best inform you about what's available, but the current options might range anywhere from 1,000 square feet to 2,400 square feet.
The number of bedrooms usually vary from three to five. On average, the length of a double-wide mobile home is 76 feet, with the width ranging from 28 to 32 feet.
Double-Wide Mobile Home Dealers in Michigan 
Have you decided to go for a double-wide as your new home? The following mobile and manufactured home dealers in Michigan are your best bet for financing options and a whole lot more:
1. Cedar Springs Mobile Estates
It's one of the top dealers for those who want a mobile home, modular home, or a manufactured home. They offer affordable prices, mobile homes on sale, and have renting options in Michigan as well.
It's located at just a 20 minutes' drive from Grand Rapids and only five minutes from Rockford. You'll be in a caring, idyllic community with young professionals, retired senior citizens, and growing families. Everyone who lives here has a sense of belonging, which makes for a great community spirit (for both humans and their pets).
You might need to check your credit score to get a mobile home or modular home here, but the welcoming community is worth the effort.
The location is a central one, with easy commutes, loads of activities for all ages, and an enthusiastic staff at the head office.
Your new home just might be within the Cedar Springs Mobile Estates website, so do check out the service as soon as possible. There are some excellent modular homes available as well. You have several choices on hand.
2. Tyrone Woods Manufactured Home Community
If you're looking for mobile homes in Fenton, Michigan, this manufactured home community provides some amazing living spaces. Here, you can find double-wide mobile homes at fair prices, with layouts up to 2,200 square feet.
This option might technically be a manufactured home community, but it caters to all ages and demographics. This is why it also offers modular and manufactured homes in the great state of Michigan, and another bonus is that it's pet-friendly. This should satisfy the animal lovers among us.
Commuting easily is yet another perk of having a manufactured home, modular home, or mobile home in Tyrone Woods Manufactured Home Community, with the happening cities of Ann Arbor and Flint being just half an hour away. Lansing and Detroit are just one hour away, while Downtown Fenton, Michigan, is accessible in a matter of minutes.
When you invest in a double-wide mobile home here, you get a lot of open space, extra amenities, and great prices to boot. With a price range of around $30,000-$50,000, you can have a premium space of 3 bedrooms and 2 baths, at the very least.
On top of all of this, the neighborhood is a beautiful one, both to look at and to experience on a daily basis.
3. Preferred Homes
The Preferred Homes Company started its service back in 1977. Over time, it rapidly grew and started setting up several modular homes, mobile homes, and manufactured homes. They're now famous for providing customized modular homes, and other types of homes, all over West Michigan.
This practice may have started with just one individual's efforts (Kim Arnold), but it has maintained its ethical dealings and high standards, even after an impressive growth.
With Preferred Homes, you know that the housing will be of top quality and yet still in an affordable price range. One of the mottos for their services is "Let one call do it all!" So, you can hopefully get everything from the home installation to tips on super insulating your mobile home.
4. Michigan Mobile Home Connection
The Michigan Mobile Home Connection is an option that gives you modular homes, single-wide mobile homes, and double-wide mobile homes all in one place.
Anyone interested can tour their readily available models. If you contact their office soon, they might even be able to help you in selling through their community specialists. Their services have been helping out both mobile home sellers and buyers in Grand Rapids and other areas in Michigan.
Here, people can check out several different models, including new and popular floor plans for manufactured double-wide mobile units. This is one of the few places where you can see several different models by visiting just one location.
With this service, you can also opt for pre-owned homes in area parks. Not all of them have to stay in one location; you can move them according to your needs.
Take an appointment from the head office if you want to talk face-to-face. Their staff is open and welcoming to all aspiring homeowners.
Overall, this service includes assistance with constructions, moving, and setting up. These apply whether your new home is on private property or in a regular manufactured home community. There are also several financing options to choose from.
Have you decided on getting a double-wide mobile home yet? Check out these great tips on maintaining a mobile home!
5. Factory Expo Homes Centers
This service is a great source for getting mobile units straight from the factory. You can get the delivery of your home in Michigan, Kentucky, Missouri, and several other states.
All the single and double-wide homes here come with branded appliances and manufacturer's warranties. You can always call their office about the direct factory pricing along with making appointments for guided tours.
There are also a lot of positive customer reviews from satisfied customers for this service online. This is one of the largest independently-owned mobile home dealers and retailers in the country. So, we have the benefits of several testimonials, photos, and descriptions of the great experiences with Factory Expo Home Centers.
The Takeaway
Whether you go for modular homes, a manufactured home, or a mobile home for your private property, getting the best home dealer service in Michigan is a must.
These are the people who will oversee your home installation and overall ensure that your new home is suitable. They can also guide you on how to transfer a mobile home title in Michigan.
If you have your eye on some private property in Michigan, visit the nearest office today and find out about their financing options.