Living in Michigan gives you some great perks, but you also have to be careful about selecting just the right kind of housing. Traditional housing, including apartments, can be kind of pricey with rising rent rates and several restrictions to consider. All in all, it sometimes makes much more sense to buy a used single-wide mobile home or manufactured home.
What is a Mobile Home?
So, what is a manufactured home? There are many types of mobile homes out there, but they all have one thing in common. Instead of the usual construction on a site, like stick-built houses (see manufactured homes vs. stick-built), mobile homes or manufactured homes get their start in a factory. The factory manufactures the different parts, which a team will then construct on a certain site.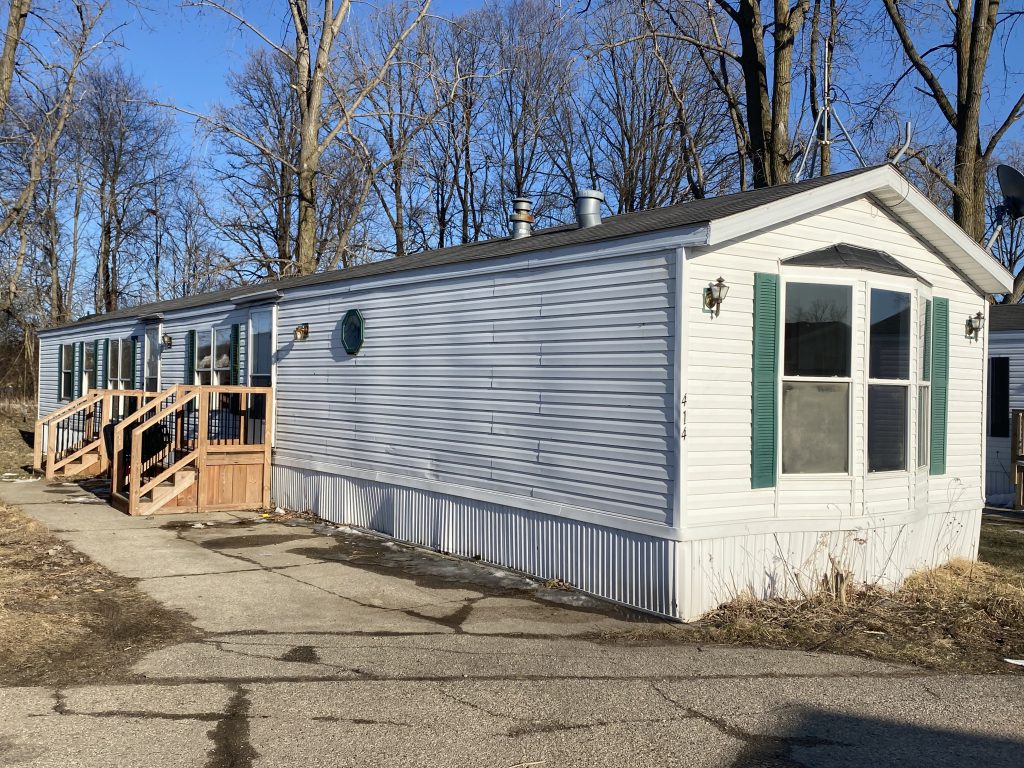 Mobile homes can have a larger square foot area than some apartments, especially if you go for the double-wide option. However, a single-wide mobile home is a more accessible choice because you get to have your own private property at a relatively lower cost. It is always a good idea to explore more on what a single-wide mobile home is and compare single and double-wide mobile homes for sale.
Why Should You Consider Buying a Mobile Home?
If you are aiming to live in Cedar Springs, getting your own mobile home is an excellent idea. Not only will you get the perks of living in this convenient area, but you will be investing your money instead of spending a large chunk in rent each month. There are several ways to increase the value of a mobile home, so it is possible to earn a profit when you finally sell it.
Mobile homes can be less pricey as compared to traditional homes. Therefore, you do not necessarily have to think about availing any financing options to get that dream home. There are several mobile homes in Cedar Springs that are for sale right now. Among these, Cedar Springs Mobile Estates is one of the best options.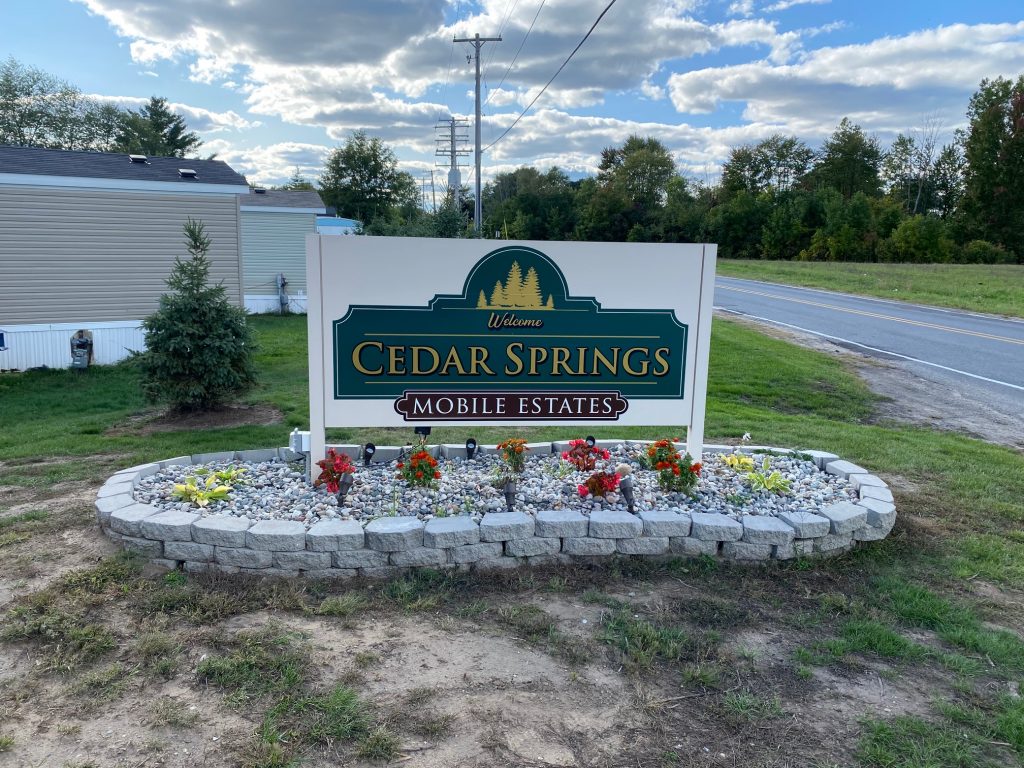 Which Mobile or Manufactured Home Community to Choose?
While it is possible to construct a mobile home on your own real estate properties, the easiest way is to check out some mobile home communities. These communities will have some mobile homes for sale in Cedar Springs, MI at this point. However, we will always recommend that you consider Cedar Springs Mobile Estates to eliminate any bad experiences.
Used Single-Wide Mobile Homes for Sale
So, why should you first be looking at the mobile homes for sale at Cedar Springs Mobile Estates? If you are not a property owner yet, it is important to find a safe, convenient, and reasonable place for your mobile home. Of course, a used option is even more cost-effective along with being ready for occupation.
If you are currently in the market for used single-wide mobile homes, you might get confused with all the options available now. There are several companies managing communities for mobile homes these days, but Cedar Springs Mobile Estates takes the cake for most residents!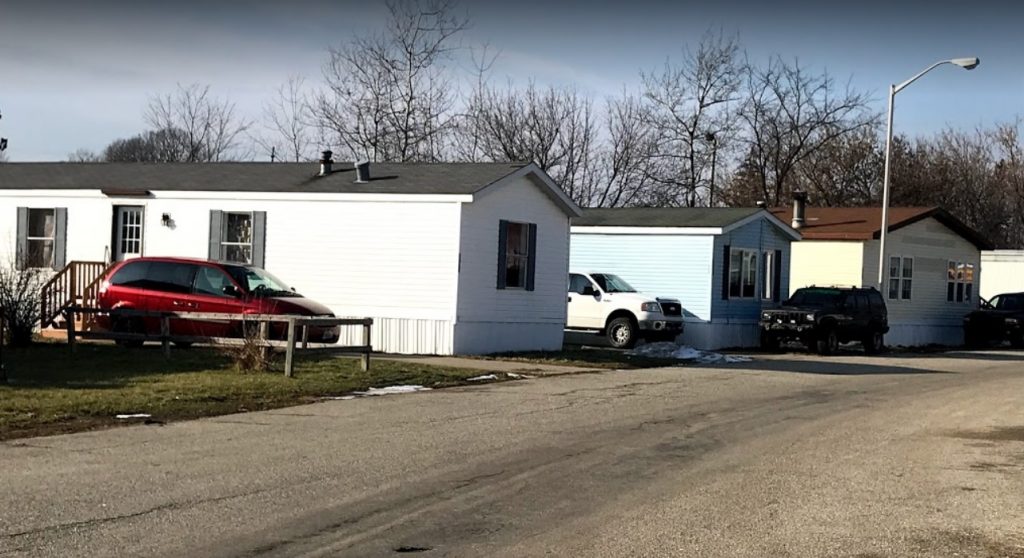 Here are just a few reasons why:
1. It is Possible to Own Your Home
Even the best apartment complexes in Grand Rapids will only let the residents rent their units instead of giving ownership. At Cedar Springs Mobile Estates, you have the option of buying modern, up-to-date manufactured homes at affordable rates. There are also some awesome deals if you want to become a homeowner as quickly as possible. Contact us today to find out how to buy a mobile home in a park!
Access to Shared Amenities
When you have a manufactured home in this community, you have your privacy as well as access to our shared amenities. We have a five star real estate property for our manufactured homes as well as our own blogs (checkout the Cedar Springs Mobile Estates Blog). Do read up on them and see what the mobile home community life is like.
2. Low Average Cost
If you opt for a single-wide family mobile home at Cedar Springs Mobile Estates, the average price per square foot is just about a third of what it could be for a conventional home.
Purchasing a mobile or manufactured home might also not be financially risky. Overall, if you are looking to save money while still living near a place like Grand Rapids, this option is the way to go.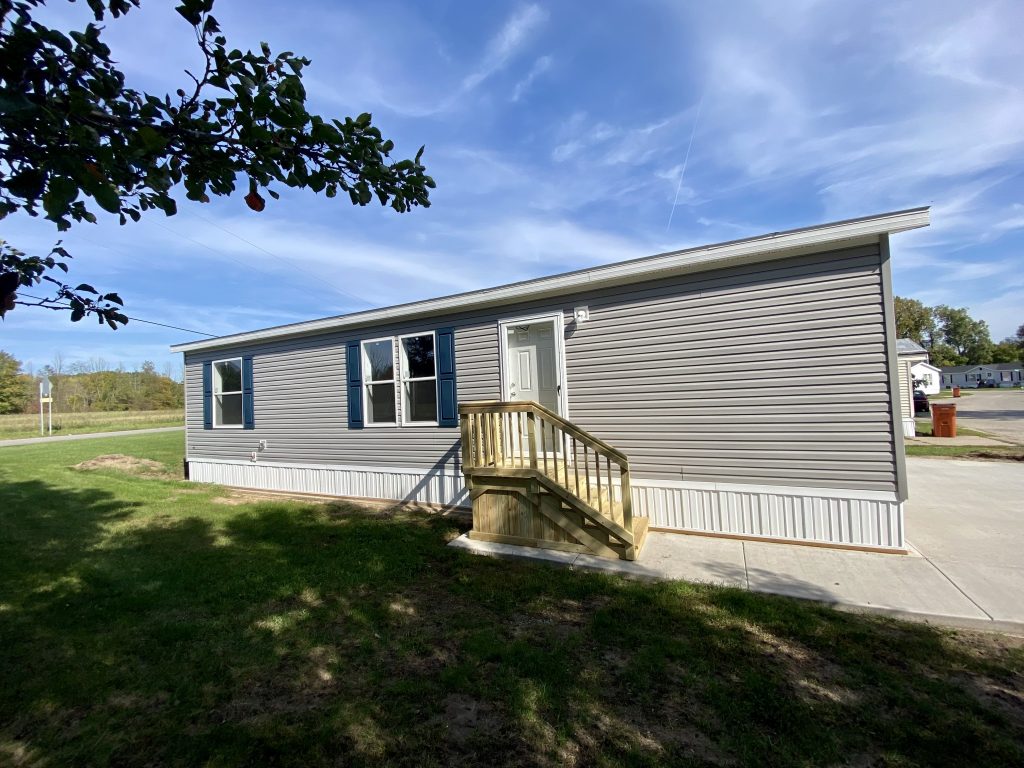 Low Down Payment
The down payment for a manufactured home in Cedar Springs Mobile Estates is also much less than that of any traditional home. Even though we do offer mobile homes for rent in Cedar Springs, MI, we actually recommend buying a mobile or manufactured home from us rather than renting as it saves you a lot of money in the long run.
For now, the down payment on a manufactured home in Cedar Springs Mobile Estates is around 5-10%. This is around the same as you will pay as just move-in fees with a rental home. Overall, this is among the best deals you can get for a house near Grand Rapids.
However, do keep in mind that there will be some unique costs tied to mobile home living. Make sure to find out everything you need to know about mobile home expenses before deciding on a housing option.
3. High-End Living
Many people may not think of high-end living when you mention mobile homes. Have no fear; the homes available at Cedar Springs Mobile Estates will soon prove them wrong!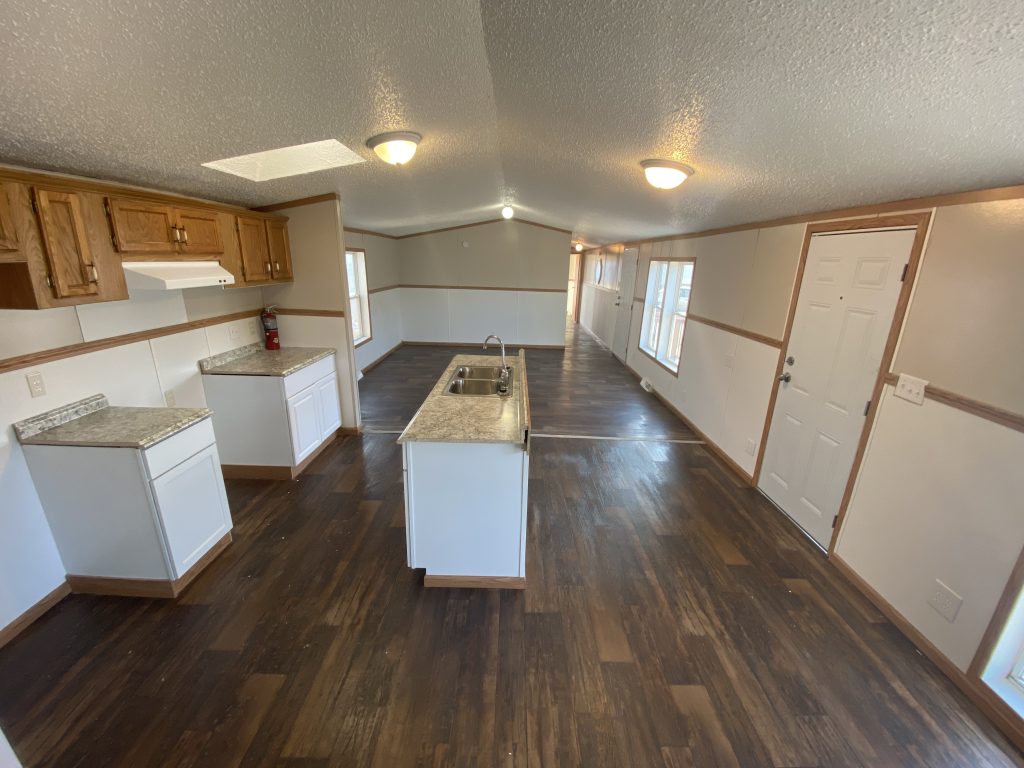 Not only are all our homes upgraded and modernized as much as possible, but they are also customizable according to your requirements. You can choose from a range of designs, finishes, and open floor plans. Inside, there are multiple bathrooms, wooden floors, modern countertops, fireplaces, and even gourmet kitchens (with elegant yet cheap kitchen cabinets) for your cooking needs.
4. A Peaceful Community
Cedar Springs Mobile Estates itself is a beautiful community that ensures to welcome all newcomers. The homes are affordable, and they also allow you to lead a comfortable and luxurious lifestyle. As a result, the atmosphere here is a peaceful one that lets you be productive, well-rested, and happy.
Resident Amenities
The perks of living in Cedar Springs Mobile Estates comes with the exclusive resident access to certain amenities. These include playgrounds, picnic areas, grilling areas, landscaped parks, basketball courts, and a clubhouse. This makes it a perfect place for families as well.
Building Bonds
With all these amenities, we are also proud to say that our residents are committed to keeping the community clean, safe, and welcoming. You will not be far from a friendly place when you settle down in Cedar Springs Mobile Estates.
There are also a lot of events within the community each year. Most of them are sponsored by the management. These are aimed at building up a bond between the residents and staff, especially those who have been with us for a long time.
A Pet-Friendly Policy
At Cedar Springs Mobile Estates, we are fully aware that pets are members of the family. Keeping this in mind, pets are allowed, to a certain extent, within the community (checkout our mobile home park pet policy). This policy applies to both renters and buyers.
5. Strategic Location
Another practical reason to choose a single-wide mobile home in Cedar Springs Mobile Estates is the community's strategic location. If you settle down here, your home will be just a five minutes' drive away from the city of Rockford and a 20 minutes' drive from Grand Rapids. Both of these places are exciting venues with a lot of activities and sightseeing opportunities.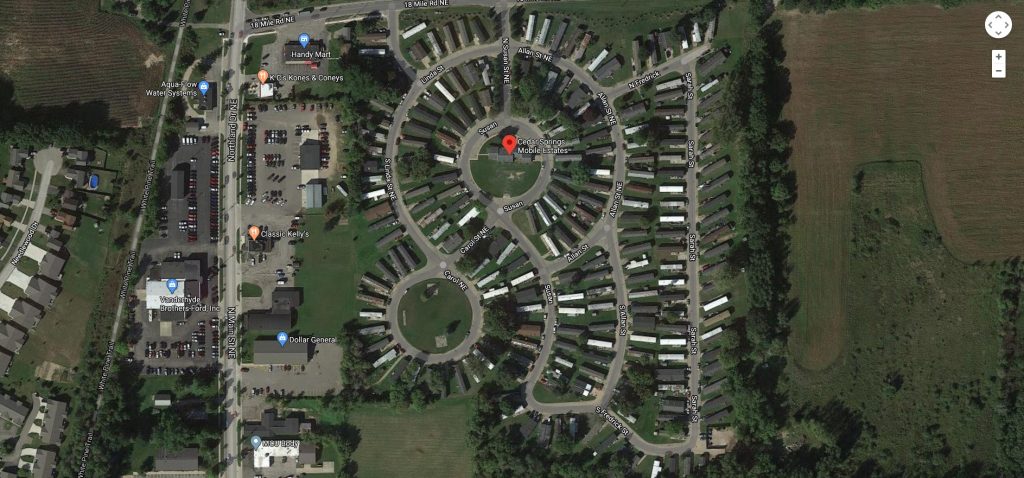 You will also be just a minute away from Downtown Cedar Springs. Again, this is quite a happening part of town with loads of cultural and community activities. You can choose to dine-out at some of the best Cedar Springs restaurants, partake in some quality Cedar Springs, MI shopping, and take part in various recreational activities such as skiing, camping, hiking, fishing, etc.
6. A Great School System
The Cedar Springs Mobile Estates is within the Cedar Springs Public Schools District. The school system is known for its top-quality education and excellent results. So, you get access to all that in this community. The school system has recently undergone a heavy renovation worth several million dollars. This effort shows us how serious everyone is about educating the children in the area.
The school system in Cedar Springs has good options for both private and public schools. Parents can easily look around and give their child the kind of education they think is best. You can check out the reviews of all of the Cedar Springs schools to know more about the academics. One thing is for sure, though; the quality of education here is second to none in the whole of the U.S.
The Takeaway
With the soaring prices for housing and real estate in this day and age, alternative housing could be the future.
Cedar Springs Mobile Estates offers one of the best experiences of owning a used single-wide mobile home in Michigan.
Here, you can have some private space, a friendly community, and the benefits of living in a nice neighborhood.
However, it is also important to keep in mind that mobile homes or manufactured homes are not the only alternative housing option out there. There are also tiny homes, earth houses, container homes, and several other choices to consider. Before you make any final decision, make sure to compare a tiny house vs. mobile home, and so on.