They say home is where the heart is, but what if you're relocating to Kent County, in Michigan, and not exactly sure where to settle?
Well, if this is the case, Cedar Springs can be your new home too!
Cedar Springs, Michigan
Located a few minutes away from Grand Rapids and Belmont, Cedar Springs is a great small town, off-the-beaten-path, that should be up on your list if you've considered relocation to Kent County.

Still, need a little more convincing? Then here are five good reasons why you should live in Cedar Springs, Michigan.:
●      Strategically Located
●      Plenty of Fun Things to Do
●      Tight-Knit Community
●      Affordable Living
●      Secure & Full of Growth Opportunities
1.    Strategically Located
If your job involves a lot of movement within Kent County, then Cedar Springs, Michigan is an ideal location.
Cedar Springs, MI is surrounded by some of the county's prominent locations.
For instance, Cedar Springs is only 20 miles away from Grand Rapids and only about 26 miles away from Wyoming, Michigan. At the same time, it's only 10 miles away from Rockford.
It's also only a few hours away from Milwaukee, Wisconsin Dells, and other areas of interest in Michigan. Cedar Springs, simply put, is an ideal location if your job or business involves a lot of traveling.
2.    Plenty of Fun Things to Do
Even though Cedar Springs, Michigan is a small city, it surprisingly has a lot of fun things to do.
For starters, this small city is the birthplace of the Red Flannel Festival, the most famous, and longest-running festival in all of Michigan. This is why it's nicknamed the Red Flannel Town.
The Red Flannel Festival takes place every autumn and involves beautiful displays of arts and crafts, car shows, amazing parades, and even a thrilling horseshoe throwing contest.
Being a part of a state famed for its natural beauty and the Red Flannel Festival, all while being located only 25 miles from Lake Michigan, Cedar Springs, MI also does not disappoint if you are a nature lover.
Cedar Springs, Michigan has breathtaking terrains. This town is also home to the Fred Meijer White Pine Trail, a 92-mile, partly paved trail where you can enjoy walks with your pet, your friends and your family.
You will also be spoilt for choice if you are a foodie, as Cedar Springs also boasts a long string of beautiful, yet fun restaurants that double up as hangout joints for the locals, such as the Classic Kelly's family restaurant.
If you are a history-geek and live music lover, then you will probably fall in love with the small Cedar Springs Historical Museum, and the famous Roundup Tavern.
In a nutshell, Cedar Springs might be laidback, but it has plenty of things to keep you occupied in your free-time, and it's all within a two-mile radius.
3.    Tight-Knit Community
If you have always wanted to live in a small town, with a small, friendly community that has plenty of fun things to do, Cedar Springs is your perfect fit.
With a population of slightly more than 3,000 people, and sitting on only 2.10 square miles, Cedar Springs is a small town with a suburban vibe. This is because, as noted, it offers you plenty of things to do, yet at the same time, the inhabitants are so friendly and fun to be around.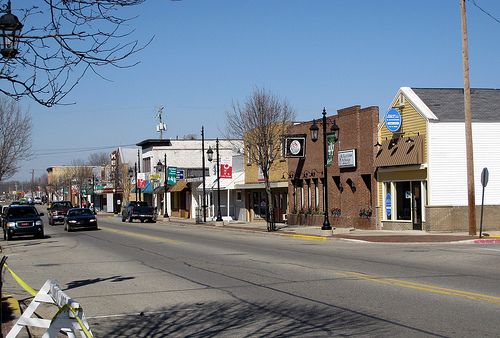 People know each other pretty well here. All you need to do is visit the local hangout joints on Main Street, and within no time you will have a bunch of friends who will make you feel as if you've been living in Cedar Springs, Michigan forever.
4.    Affordable Living
To add on to the list of what Cedar Springs brings to the table, it has affordable living.
In comparison to the rest of the country, Cedar Springs' cost of living is about 6.5% lower.
Housing, to be precise, is quite affordable, and what's fascinating is that the real estate market is pretty flexible. This gives you plenty of options.
For instance, if you are looking to own a home without blowing a hole in your bank account, then you will be glad to know mobile homes are very affordable in Cedar Springs.
Plus, if you work with a reputable community like Cedar Springs Mobile Estates, you can get the exact mobile home to meet and exceed your expectations.
Housing aside, basic costs of living, such as commuting and groceries, are also fairly inexpensive, especially when compared to Grand Rapids, which is extremely helpful if you are on a tighter budget.
5.    Secure & Full of Growth Opportunities
We all want to live in a secure place. If you are looking for your relocation options in Kent County, there's no doubt that your safety and security are near the top of your priority list.
With that said, safety and security would be the least of your worries when moving to Cedar Springs, Michigan.
As a small town with a population of about 3,000 people, nearly everyone knows everyone here. Plus, the business, and even residential areas, are properly lit at night. This keeps crime rates lower in comparison to other towns and cities surrounding Cedar Springs, like Grand Rapids.
When it comes to growth opportunities, you will be glad to know that Cedar Spring is on an upswing. It has had a population growth rate of 4.4%.
This growth rate is high enough to create new business opportunities, yet at the same time not too high to cause stiff competition.
Therefore, if you plan to start a new chapter of your life, you've got a better chance of thriving in Cedar Springs as there are plenty of unexploited entrepreneurship opportunities.
Brief History of Cedar Springs
If you are going to move to a new place, it pays to know how it started and to have a little insight into its history.
Such information may serve as an excellent ice breaker when you are trying to create a conversation with the locals.
In that light, it's essential to note that Cedar Springs dates back to 1856. The town got its name from the many beautiful springs it had, which all seemed to be surrounded by Cedar Groves.
Cedar Springs, MI began as a lumber town and plays a significant role in American timber history. Thanks to this, it was home to an array of lumber and shingle mills, which attracted business-minded individuals from all over the state of Michigan.
The town's growth was further accelerated by its prime location. It served as a grand terminus for traders and business people going to and from cities like Indian Railroad, Grand Rapids, Toledo, and Muskegon, among many others.
The Red Flannel Movement
The primary economic activity, as you may have noticed, was logging. It spurred the popularity of red flannel garments, which remain relevant to date.
Initially, these garments were just sold here, but as logging caught on, one of the town's founders, Mrs. Mae Oppenneer began making them in her home in 1952.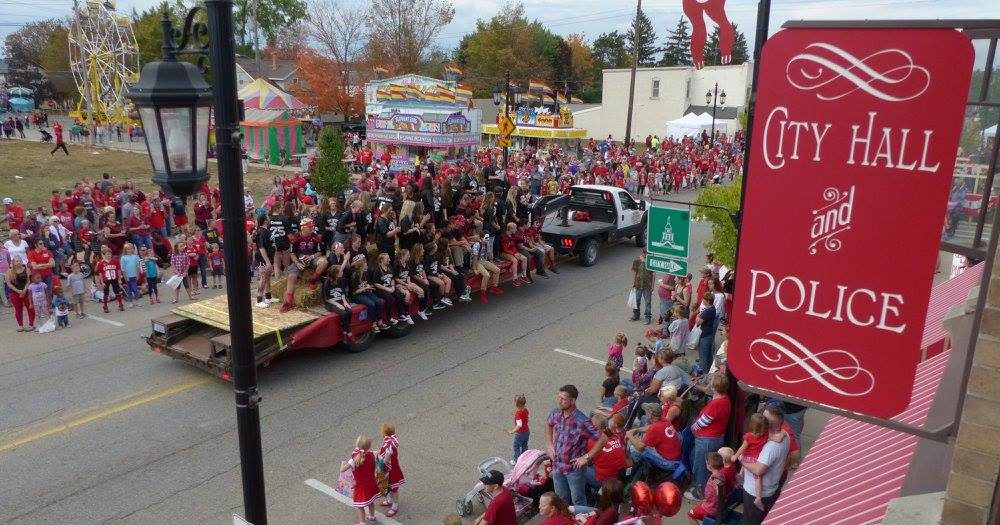 Mrs. Mae would later sell to Mrs. Sally, who made the business a big success and even established the Red Flannel Factory. This factory, as a matter of fact, remained an essential economic driver for the next four decades.
The factory is still in existence today and serves as a great part of Cedar Springs' community and history. It is one of the places that you should definitely visit if you are moving to Cedar Springs.
These flannels are the reason Cedar Springs is nicknamed the Red Flannels Town, and you should also consider getting one once you move here.
Conclusion
In a nutshell, Cedar Springs is a great place to live and work. The community here is pretty friendly and there is plenty to do during your free time.
Moreover, there are plenty of business opportunities you could try out, and you could easily own a home thanks to Cedar Springs Mobile Estates.