For the majority of aspiring home buyers, traditional affordable homes might be a thing of the past. With housing prices shooting up the way they are, it's time to start thinking about alternative solutions. Fortunately, it's still possible to get an affordable price for options like mobile, manufactured, and modular homes.
What's the Difference Between Manufactured and Modular Homes?
The terms "mobile home" and "manufactured home" are now used interchangeably. Technically speaking, mobile homes are the structures made before the National Mobile Home Construction and Safety Standards Act was set in motion in 1974. After this point, mobile home manufacturers had to adhere to several HUD standards in their construction methods. The mobile homes constructed after 1974 were then called manufactured homes, but it's fine to use both terms.
Both mobile homes and manufactured homes are essentially factory–built homes. Their parts are manufactured and assembled in environmentally controlled factories, after which the structure is delivered on a movable chassis. However, once the structure is set on your own land or leased land, it's quite difficult to root it up again. It's not quite a permanent foundation, but not a trailer home on wheels either.
Modular homes are somewhat the same, but the major difference is that the parts come from a factory and are assembled on the required site. Plus, a modular home has to meet local building codes, just like a site-built home does.
How Do You Choose the Best Mobile Home Manufacturers?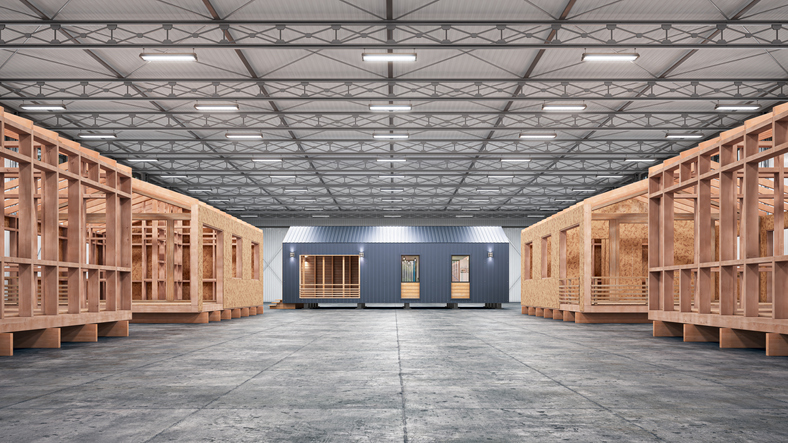 Circling back to mobile homes and manufactured homes, it's evident that these alternative options are a budget–friendly investment for many home buyers today. With the right mobile home manufacturers, you can be assured of quality homes, modern floor plans, energy–efficient systems, and much more.
A Decent Square Footage and a Variety of Floor Plans Available
Some modern manufactured homes can have a large square footage. With the best mobile home manufacturers and top manufactured home builders, you'll also be able to get more affordable mobile homes or a modular home within your budget. The square footage will hopefully be enough for an individual or couple.
Floor plans are also an important factor to consider while choosing the best mobile home manufacturer. Some potential mobile home buyers might want a master bedroom, while others are fine with alternative options. This is just one example of how every person has different needs and wants when it comes to mobile homes. With a choice of floor plans, a homeowner–to–be can pick and choose what they want within their budget.
A Variety of Manufactured and Modular Homes
When it comes to your dream home, you might not want just the best mobile homes, modular homes, or manufactured homes. The perfect site-built home for any individual will vary in size according to their needs. The same is true for manufactured housing as well. With this in mind, the best mobile home manufacturers will offer a variety of choices: single-wides, double-wides, prefab, and so on.
Shopping for a new mobile home can be a lot of fun because of the customization options. One of the biggest perks is that you can customize the plans and designs. The floor plans in the best manufactured homes are open enough to accommodate a range of settings and routines.
Certain modular home or mobile home manufacturers might also offer useful features such as walk-in closets, granite countertops, a master bathroom, fireplaces, and so on. A customer should also be able to get basic choices, such as paint colors and flooring materials.
Warranties and Quality Manufacturing
The manufactured home builders you choose should provide at least a 1-year warranty on their modular homes or manufactured homes. The warranty here usually covers workmanship and materials. However, you can also look for the best mobile home manufacturers that provide longer warranties and other securities.
Modern manufactured homes come with a lot of practical and attractive features in contemporary designs. Take a look at the models a company offers; the best manufactured homes will have a perfect roof pitch according to your location, energy-efficient heating/cooling, quality vinyl siding, and much more. Make sure to ask for the construction specs and the wind zone rating as well. Once you know the details, you can easily match them with your various requirements.
Locations and Touring Opportunities
According to federal law, mobile home buyers need to purchase their manufactured housing from licensed and authorized mobile home dealers. According to certain locations, they may also have to hire authorized manufactured home builders.
It is important to note here that you need to scout out the top manufactured home dealers; the point isn't to operate with the mobile home manufacturers directly. That is why you should seek out the very best mobile home manufacturers and see which manufactured home dealers they collaborate with.
Alternatively, you can also check with the top local manufactured home community and see where they get their mobile homes from. It is worthwhile to start with a simple search, such as "where to buy mobile homes in X location." The top manufactured home dealers should also provide touring opportunities where you can check out models of mobile homes to see which is the most suitable, even if it's a mobile home virtual tour.
Which Mobile Home Manufacturer is the Best?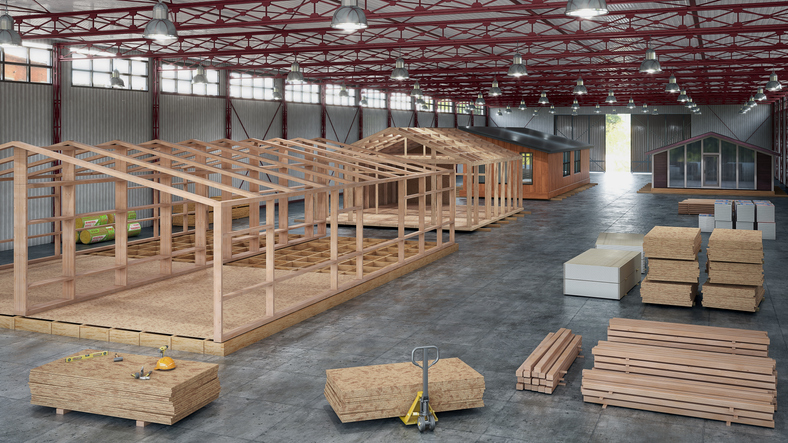 There are several factors that come into play when you're choosing the best mobile home manufacturer for any location. On the surface, every choice seems to be the best manufactured home builder in town.
Is your future dream home among the best luxury manufactured homes in town? Do you want to make your search for manufactured mobile homes as easy as possible? Let's take the first step by checking out some of the top mobile home manufacturers now!
1. Clayton Homes
Overall, we can say that Clayton Homes is among the top manufactured home builders for making energy-efficiency a priority. For those who want to make the most responsible decisions, Clayton Homes is a mobile home manufacturer who ensures high-quality construction, minimum drafts, and energy costs that are as low as possible.
Clayton Homes is a company that has made a lot of progress in energy-efficient consumption and construction. The additional features of Clayton Homes are worth considering. Here are just a few reasons why you should consider this company for our future mobile home:
Along with assuring you of a stellar manufactured home, Clayton Homes also has the privilege of winning several Manufactured Housing Institute Excellence in Manufactured Housing Awards
They have also gained recognition awards in 13 locations
Active thinking about recycling and reusing materials
Includes energy-efficient appliances, windows, and other solutions
An extensive range of floor plans and contemporary designs
Single and multi-section homes are available
Floor plans with extra space
Overall, Clayton Homes can provide the most unique experience when you want to purchase a mobile home. Each manufactured home is the result of responsible decision-making and a commitment to saving the environment.
2. Palm Harbor Homes
Palm Harbor Homes is known for its customizable floor plans and its durability due to the original building practices. With features like these, this dealer could be the best choice for many mobile home buyers.
Wondering if this option is good for you? Have a glance at the defining features of Palm Harbor Homes:
Perfect for buyers who are looking for durable building and as much customization as possible
This home builder allows potential customers to customize mobile home designs – this is a unique offering that gives the dealer an edge over its competition
The building and design of each home is meant to help it withstand harsh, cold weather
Tracks the performance of various homes even throughout serious natural disasters, such as hurricanes
3. Champion Home Builders
Champion Home Builders has been in the manufactured homes and mobile homes business since 1953. They have a wide choice of mobile home types available from several manufactured home retailers. They provide both manufactured homes as well as modular homes for those who want them.
There are additional features of Champion Home Builders that deserve some attention. Here are some defining features of this manufactured home dealer:
Their mobile homes, manufactured homes, and modular homes are made in controlled factory environments before their final installation
There are several options for floor plans so that the customer can select the perfect manufactured home for their needs
Champion Home Builders also offers floor plans according to your required location
Multi-section and single-section mobile homes are both available
Some More Features
Their website offers an option to filter floor plans according to requirements (these include large bathrooms, spaces for garages, attached porches, etc.)
Option to go on a virtual tour of the most popular floor plans
With the many floor plan options and customization available, there's no doubt that Champion Home Builders is one of the best mobile home dealers on the market today. The Manufactured Housing Institute award is a major prestige in itself, so you can choose this option without worrying too much.
Before making any commitments, you can always take the virtual tour, visualize the options, and also read up on whether a mobile home is a good investment.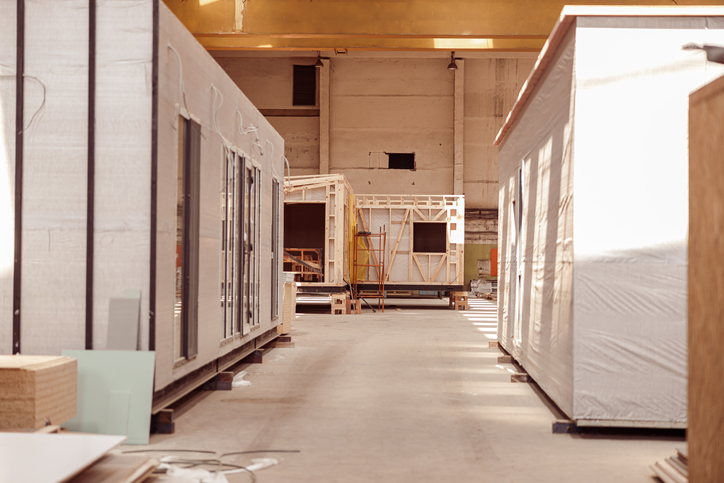 4. Skyline Homes
If large floor plans aren't a priority, you might want to check out the tiny homes available at Skyline Homes. Tiny homes might come under the category of mobile homes, however they're technically not the same thing. If you feel like opting for a cozy and tiny home, you should look no further than Skyline Homes. Skyline Homes has been a part of the Champion Home Builders dealership since 2018, with the two entities coming together to make the Skyline Champion Corporation.
This particular option offers manufactured home series such as Stone Harbor and Shore Park. You can explore both options in detail.
Additional Features of Skyline Homes
If you are in a relevant location, Skyline can offer several perks. Some of these are:
A wide choice of several floor plans with versatile spaces
Spaces with plenty of natural light
Bonus areas, such as lofts
Full bathrooms in each manufactured home unit
Master bedrooms with enough space for creative settings
Option to select spaces on the website instead of having to visit in-person each time
When you opt for a mobile home at Skyline, it's good to know that each unit provides all you need for a decent life within just 500 square feet. You get that tiny home experience from a reputable company without having to risk your finances or lifestyle. Incidentally, Skyline has also earned no less than two Manufactured Home Institute Awards in the Manufactured Home Design category in 2021.
5. Fleetwood Homes
People with large families might be wondering how to buy a mobile home in a park, especially one that can accommodate every member. This is where Fleetwood Homes comes in. This company is among the brands of the Cavco family. It offers several large mobile home options for family accommodation.
Here are a few defining features of Fleetwood Homes; these may help you decide whether to go here for your next mobile home or not:
Floor plans with several bedrooms
Units with 1,800 or more square feet of living space
Convenient gathering spaces for the whole family – these can be converted to family or activity rooms
Open kitchen with a kitchen island
Large utility rooms to make projects and daily laundry easier
If your search is for a larger mobile home, Fleetwood Homes is the way to go. They are available in most of the U.S., so all you have to do is find the nearest location to yours.
6. Adventure Homes
Many people might get a manufactured home for the sake of staying within a specific budget. However, homes like these also come with several other advantages, such as the large range of customization options. If you're looking forward to making a space uniquely your own, it might be a good idea to consult Adventure Homes for your next potential dream home.
A customized manufactured home gives you the luxury of designing the space you live in. If you own the manufactured home, you are free to decorate and upgrade it as you wish without the interference of any landlord. You can add all the custom options you want. However, Adventure Homes also offers floor plans to help in saving time and money during such projects.
Here are a few features that might come in handy when discussing Adventure Homes:
Helps customers choose everything from finishes to door colors
Includes the Mojave and Nevada series
Received the MHI Design Award in 2021
Standard selections that will benefit through some upgrading jobs
7. TRU Homes
A manufactured home is no doubt less expensive than a site-built home, but it's still a major investment. Plus, someone who is buying a home for the first time will probably have a limited budget to work with. This is where TRU Homes comes in. It has a straightforward approach for accommodating home buyers.
Simply put, TRU Homes has a wide range of single-wide mobile homes that are both an economical and practical choice for first-time manufactured home buyers. This specific company is also part of the Clayton group of mobile home manufacturers. However, it focuses more on providing affordable double-wide and single-wide homes in streamlined designs.
Additional Features of TRU Homes
The following points will help you see what this manufacturer is all about:
The perfect choice for first-time home buyers (whether they consist of couples, small families, or single individuals)
Offers super-sized mobile homes with split floor plans, large square footage, and multiple bedrooms
The manufactured home units are in accordance with the federal HUD Code standards for mobile homes
Has homes in no less than 31 states
Since this manufactured home dealer is present in so many states, it should be in a convenient location for several first-time home buyers. If you are hesitant about buying a manufactured home for the first time, this might be the least intimidating and most practical place to look before searching any further.
As we can see, there are quite a few options for anyone who is in search of a manufactured home within the U.S. The task can get quite overwhelming, though. So, make sure to get out there and start looking for these potential investments right away!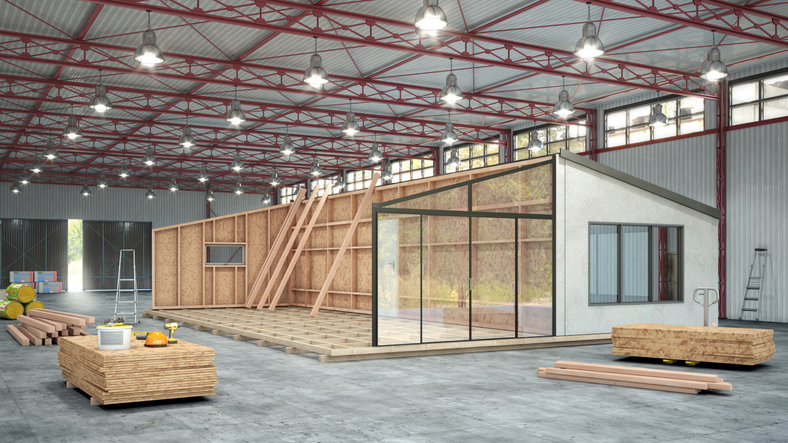 The Takeaway
Today's manufactured homes are much more than a mobile home built according to the HUD Code. With their modern floor plans, energy–efficient features, and customization potential, manufactured housing can offer quality homes for everyone. Any decent manufactured home builder is now offering mobile homes that have a better build, better energy–efficiency, and generally more comfort than before. With the best manufactured homes, you can also be more assured of adherence to government standards and the environmental protection agency regulations.
Are you ready to start an investment or a great lifestyle with some of the best manufactured homes in town? Read up on the best time to buy a mobile home and contact one of the top mobile home manufacturers today!