Mobile homes are an excellent alternative solution, especially since the real estate market prices have gone up so rapidly. When we say "mobile homes," we usually mean the term is synonymous with "manufactured homes" or "modular homes." While there is a slight difference in the meaning of all three, the overall experience is the same.
What is a Mobile Home?
So, what is a manufactured home? Technically speaking, a manufactured home is the same as a mobile home. The only major difference is the time when they were made. Both are factory-built homes, but the HUD names those structures constructed before June 15th, 1976 as mobile homes. After that, the same structures were made according to the new regulations and were called manufactured homes.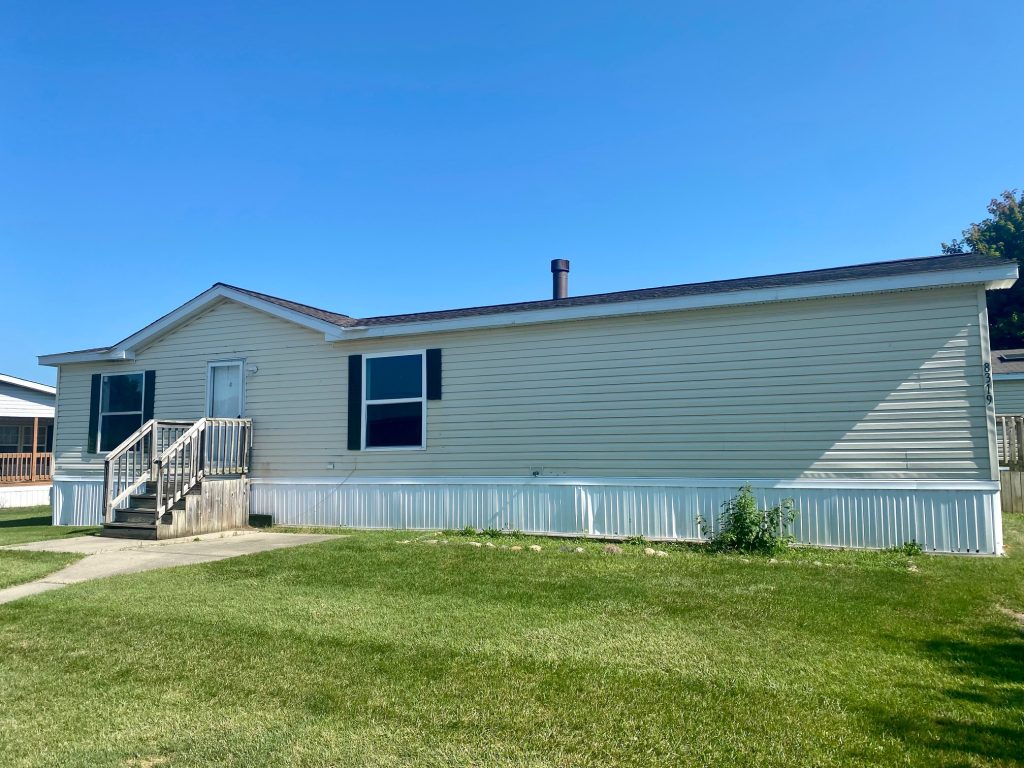 Modular homes are also similar, but the difference here is in their title. A modular home is permanently attached to the land it stands on, which makes it have the title of real property. On the other hand, manufactured homes usually come under the category of private property and are not eligible for a traditional mortgage. They may also stand on an axle, which makes them relatively easier to move if required.
Why Should You Buy a Mobile Home?
Instead of expensive traditional houses or the limited units in apartment complexes, many folks are now considering a modular or manufactured home as their next step. This decision makes a lot of sense. Here are just some of the factors that might attract people towards such an option:
A lower initial cost than site-built homes
Value appreciation if you are a property owner of the land the home stands on
More freedom than in apartment complexes
Customized floor plans
More flexibility than in site-built homes (see: manufactured homes vs. stick-built)
With these advantages and many more, it is no wonder that many Michigan residents are actively seeking out mobile homes and modular homes.
Where to Buy Mobile Homes?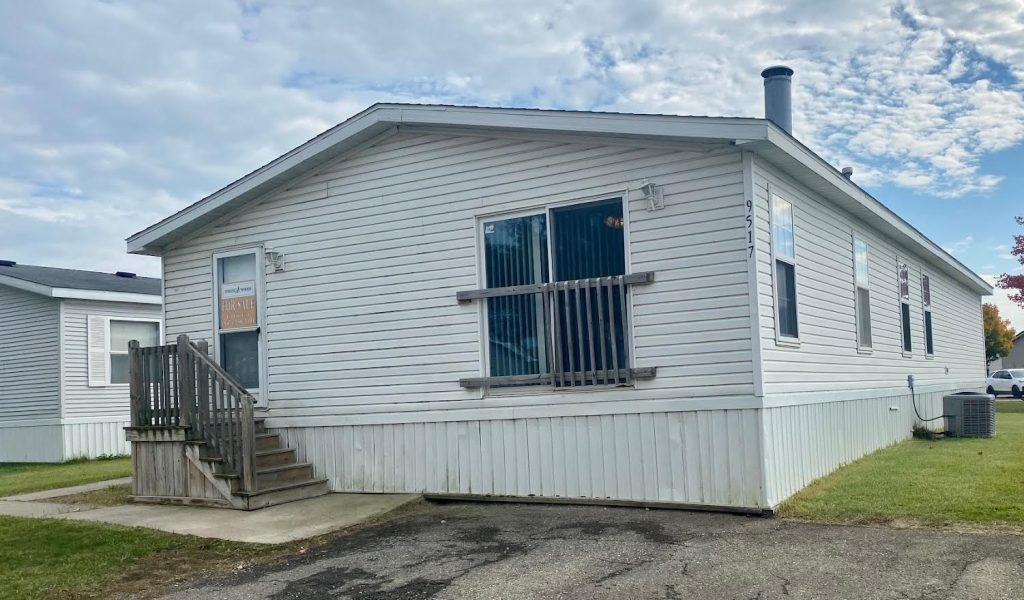 Now that we are all caught up on mobile homes, it is time to look at the best mobile home options around. If you are in the state of Michigan, here are a few of the best places to get your Michigan mobile homes:
1. Clark Modular Homes
Managing communities like Clark Modular Homes have several manufactured homes that fulfill all your living needs. They have multiple mobile homes on display throughout the year and are known for having the largest selection of manufactured homes within Central Michigan.
Clark is a mobile home retailer that both delivers your manufactured homes and sets them up. You can choose double-wide mobile homes, two-storied homes, or whatever your heart desires.
Why Choose Clark Modular Homes?
Here is why you may want to consider Clark for your purchase of single and double-wide mobile homes for sale now and in the future:
More than 40 years of experience in setting up and delivering manufactured homes
A one-year warranty on every home, which can save you a lot of money in the case of any accident or other forms of loss
Fully licensed professionals according to the rules in Michigan
Assurance about high-quality workmanship and client satisfaction
Guidance from staff on all matters, from the purchasing process to the selection of managing communities
Contractors are able to install new septic systems, hook up to current systems, and drill water wells
Other amenities include wrap-around porches, attached patios, attached garages, etc.
If you are stuck between single-wide mobile homes and double-wide mobile homes, a little research can clear things up. Check out the pros and cons of a single-wide mobile home here.
2. Preferred Homes
Preferred Homes is another business that offers quality, yet comfortably-priced manufactured homes in Michigan. This is a community-driven business that is focused on providing the perfect mobile home to every West Michigan family.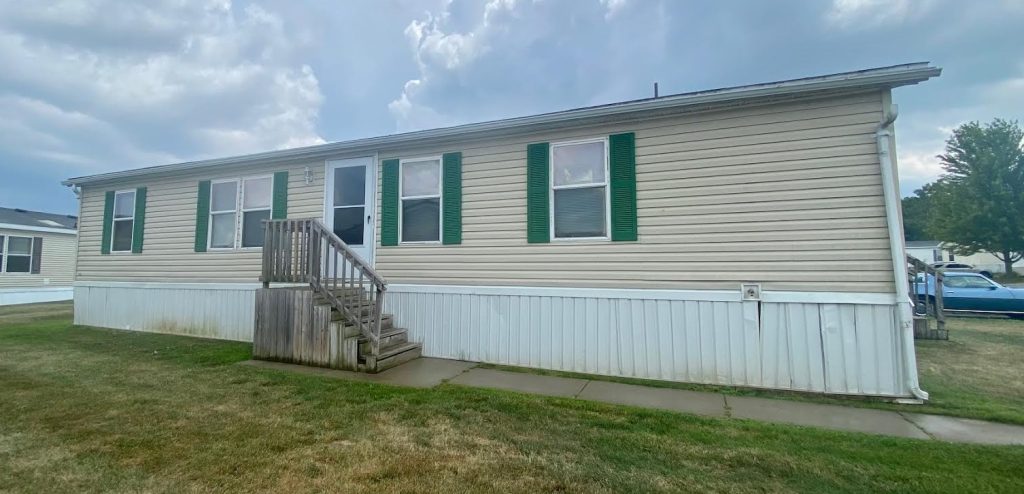 Why Choose Preferred Homes?
Here are some reasons why Preferred Homes might be your choice for that dream mobile home:
They have experts available for finding the right mobile home to suit every family's requirement
A 40-year experience in the mobile home market
Several mobile home styles and floor plans available
Every mobile or modular home is available for customization
Energy-efficient homes with customized designs, including components such as permanent foundations, decks, porches, garages, etc. (see: how to make a mobile home more energy-efficient)
Whether you are searching for mobile homes for sale in Grand Rapids, Cedar Springs, or any other area within Michigan, Preferred Homes can probably help you out.
3. Michigan Mobile Home Connection LLC
At Michigan Mobile Home Connection, you can find both new and used mobile homes for sale. They will even pay cash for a pre-owned mobile home, so you can also save their reference for the future.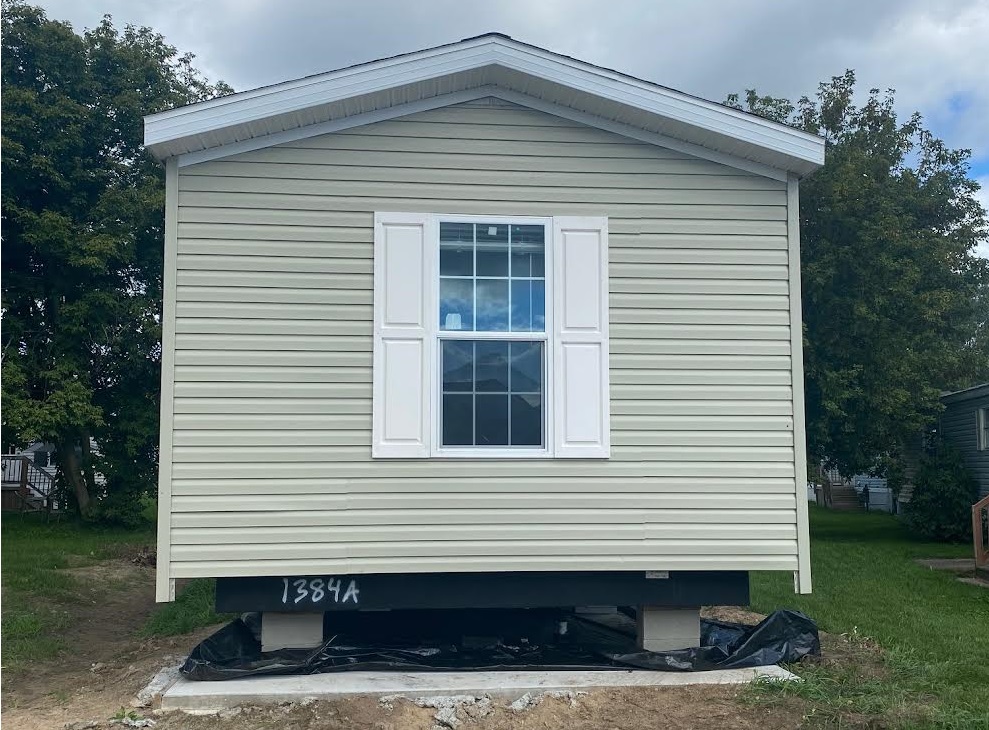 Most of the mobile homes for this business are available in one area. However, you can move them around if you desire.
Why Choose Michigan Mobile Home Connection?
Here is why you should consider this option while looking for your next home:
Affiliated with some of the top home manufacturers in the state
Affordable prices, which might be necessary considering all the mobile home expenses we have to keep in mind
Accessible and experienced customer service team
Has been a part of the mobile home market for several years
Various models including, BOCA Modular Homes, HUD Manufactured Double-Wides, and Single-Wides all in the same location
4. Champion Homes
Champion Homes has been a leader in the manufactured housing market for several years. It is a well-known modular home builder in the North American region, with several models available for purchase today.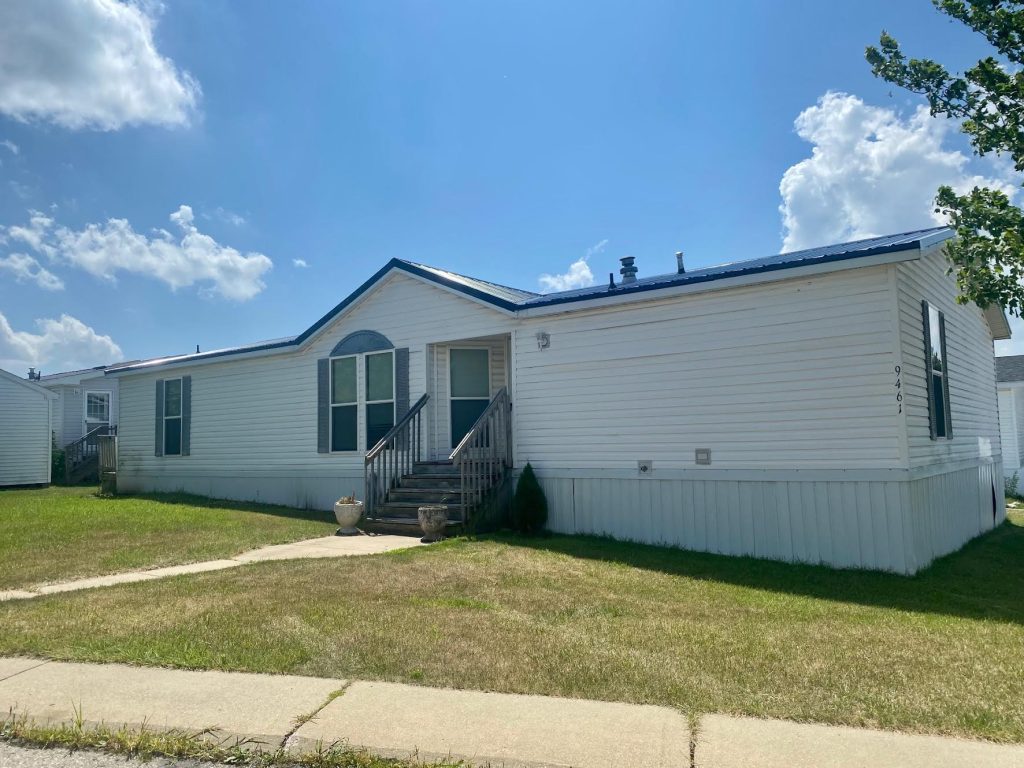 Why Choose Champion Homes?
Here are some reasons why you may want to choose Champion Homes to be your next manufactured home provider:
Many models are available, including modular homes, park models, manufactured homes, commercial modular buildings, etc.
Both single and multi-family home options are available
A large network of builders, developers, and retailers is available
A perfect process of providing quality manufactured and modular homes
Includes several models, styles, and floor plans for mobile homes, with options like Cape Cod, ranch, two-story homes, etc.
Highly customizable designs that are also affordable
Energy-efficient housing options with amazing functions, such as full-sized appliances, inbuilt storage space, covered porches, and more
Experienced, knowledgeable, and friendly team to guide you through the process of buying a mobile home
Specialized features, such as office areas, energy saving packaging, spa-like bathrooms, customized cabinets, fireplaces, and so on
Quotations include delivery charges, foundations, preparing the site, setting up the home, and any kind of necessary site work
Guidance and experienced advice on how to order your dream mobile home
5. Cedar Springs Mobile Estates
Whether you want single or double-wide mobile homes, Cedar Springs Mobile Estates is the very best choice around! This Michigan manufactured home community has mobile homes that you can either buy or rent. It is also located in an ideal spot, with Cedar Springs, MI being a great city for retirees, growing families, young couples, and professional individuals. Before making a final choice, though, have a look at these tips to search mobile homes for sale.
Why Choose Cedar Springs Mobile Estates?
Cedar Springs Mobile Estates can be the best choice for living in a mobile home within Michigan. Here are a few reasons why:
●        It welcomes people of all ages and their pets
●        It is just 20 minutes away from the happening region of Grand Rapids, which is a central location with many shopping centers, entertainment venues, etc.
●        It is also close to the main highways in case anyone wants to visit the big cities
●        Resort-like amenities are available, including safety measures and proper maintenance
●        Affordable and versatile floor plans
●        Well-landscaped land that is a pleasure to walk on and explore
●        Well-kept streets that are safe to walk on, even at night
●        A welcoming, luxurious, and inviting atmosphere, even while living in modular and mobile homes
●        Upgrades available, such as stainless steel appliances, vinyl flooring, hardwood flooring, new siding, high-end finishing, high-end fixtures, etc.
●        Options of custom gourmet kitchens complete with upgraded countertops and new fireplaces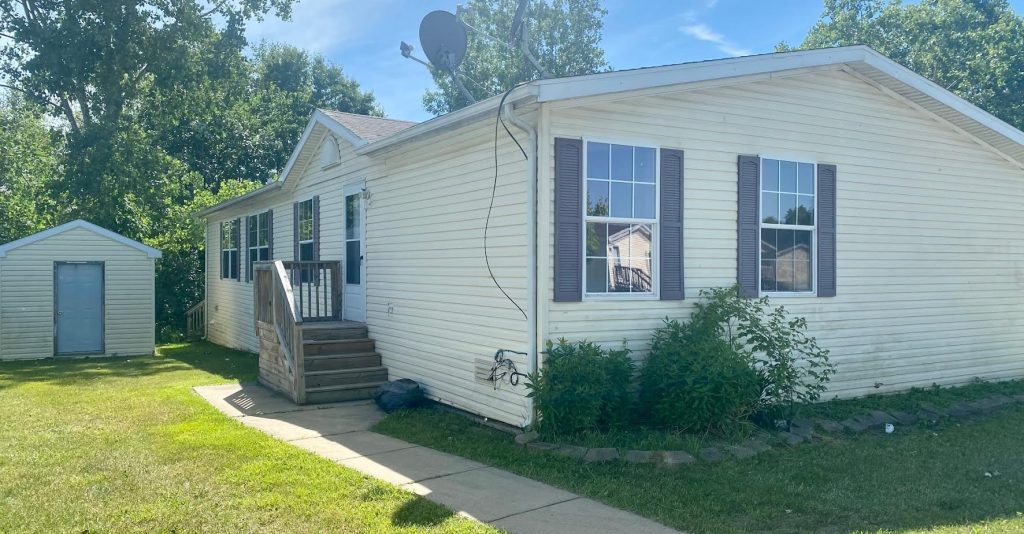 At Cedar Springs Mobile Estates, you can be sure of getting a management that is really dedicated to enhancing the well-being of their mobile home community residents. This is why they also want to provide the best possible service when it comes to buying mobile homes for sale in Cedar Springs, MI and leasing mobile homes for rent in Cedar Springs, MI.
They have also trained their staff exceptionally well, with everyone working together like a family. Their aim is to help their new and current home buyers succeed in their goals.
The Takeaway
If you are interested in buying a mobile home or manufactured home, there are several mobile home parks in Michigan to choose from. Make sure to do your research online and in–person before settling on any one choice. From the looks of it, though, Cedar Springs Mobile Estates seems to be the best choice in the area! This manufactured home community has its own blogs, an experienced staff, a caring management team, and everything you need in a manufactured home. You may have to arrange a tour beforehand, so it is best to act quickly!
Once you move into your dream home, you can look into these DIY mobile home projects.