Mobile home parks are popular and offer more flexibility in comparison to traditional homes, which are quite expensive to acquire. They are often manufactured in factory assembly lines and placed on trailer chassis, making them easier to move.
Though they are mostly referred to as "manufactured homes" these days, they are technically mobile since they are built-in factories and moved to a park or land of the owner.
Homeowners have the opportunity to fulfill their dreams via manufactured homes since they are relatively more affordable. The cost of making a mobile home is cheap, and that reflects in the selling price.
On the other hand, a traditional site-built home can be costly. From buying the land to home construction materials, all of these costs can be overwhelming while operating on a budgeted salary.
Now, you have a job and somewhat feel like you want to do more and own a place of your own. Maybe you've gotten tired of apartment living, yet you don't have that much, so what do you do?
A mobile or manufactured home could be your escape route. With that said, for a first-time homebuyer, it can be a daunting experience to go through the buying process.
Whether you are a first-time homebuyer or not, this article will offer insights into how to buy a mobile home in a park.
How to Buy a Mobile Home in a Park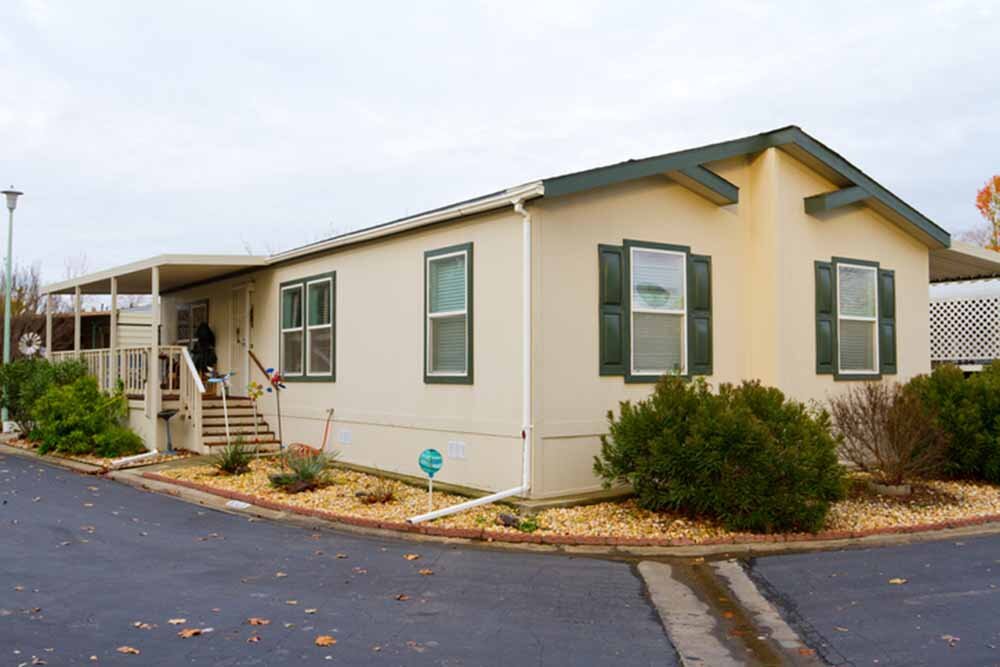 First things first: You want to buy a mobile home or manufactured home, but where do you find them, or, rather, how do you locate them?
●     Do an Online Search
●     Call Directly
●     Visit Mobile Home Dealers
Do an Online Search
Almost anything can be found online. With just a snap of a finger you can buy food or find the nearest restaurant.
Equally, you can do the same and check out the manufactured home listings available. Simply collect the contact information, along with the addresses of the ones you like.
Reviews and ratings will also help distinguish the best and make picking the right new or used mobile home even easier. Sites such as MHVillage and MobileHomeParkStore are a few examples that could be helpful in your quest to find your next home.
Keep an eye on several and make comparisons while you cross-check with your preferences.
Call Directly
With a quick search online and collecting contacts, the next step would be to use this information to call the owners directly to inquire about the home. Mobile homes are very prevalent here in Michigan, so be sure to ask as many questions as you possibly can for clarity.
Finding mobile home parks within your area isn't difficult with the presence of online listings on the websites mentioned above.
Visit Mobile Home Dealers
Physically visiting mobile home parks and dealers will offer you the most clarity when it comes to finding your dream home.
Looking at pictures is nice, and we highly recommend doing this to make sure you weed out any of the mobile homes that you have absolutely no interest in. However, visiting in person gives you first-hand experience of the mobile homes for sale, at the mobile home park, along with what amenities they each offer.
What You Need to Know About Getting Approved by a Mobile Home Park
Having the financial muscle to buy mobile homes in a park doesn't mean you'll be accepted wherever you want.
There are a set of rules and regulations that govern each mobile home community, its property and its mobile homes. A due process is followed before being accepted by the community.
The Dos and Don'ts of a Mobile Home Park
Every community has its own set of rules, so it would be wise to do your due diligence and understand them. For example, does the community allow pets? If you are a pet lover, this will be a top concern of yours, right?
Without knowing this information, you could find yourself at a crossroads, once moved-in, only to find out no pets are allowed.
On such occasions, you would have two options, getting rid of your pet or moving out of the mobile home park, which can be costly.
Besides, it would be in your best interest to make an early visit to the mobile home park and establish if the place suits your taste.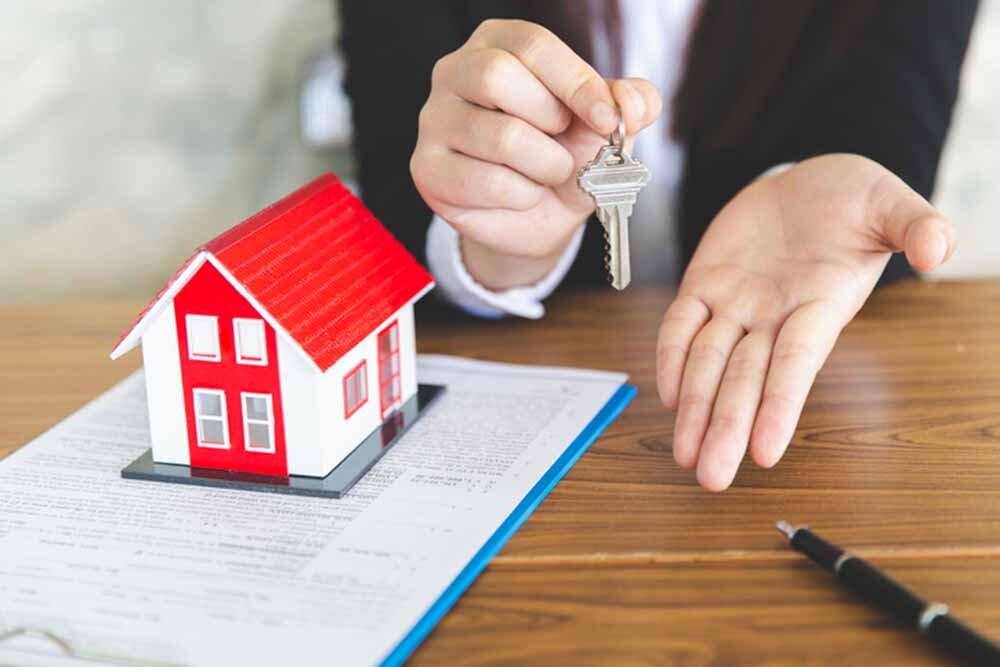 Review the Lease Agreement
Ask for a copy of the lease agreement and go through it before deciding on a mobile home park to reside in. Any future problems that arise will be easy to solve using a lease agreement as a reference.
It's possible that the lease agreement may be overwhelming, so hiring a lawyer to review it is an option that would perfectly assist and save you from the headache of such a process.
Fill Out the Application Form
Filling out the application form is an indication of an agreement with everything and that you are interested in joining the mobile home park. Here, you'll provide personal information like social security number, employment history, and monthly income.
More so, you'll provide authorization to contact employers, previous landlords, and to check for any criminal records, if any.
Consent to Credit and Background Checks
Expect the park to ask about running your credit and criminal history. A grave mistake would be unwilling to share this information, or being untruthful.
This will raise questions about you and, certainly, they are likely to conclude you're hiding something from them. Cooperate and provide the needed details if you're looking to join the park.
No mobile home park will gladly open their doors if they know nothing about you. It's a common industry practice to do a background check.
For safety purposes, the community will scrutinize your background and ensure you satisfy their set of profiles. For example, they'd want to know your previous living arrangements, and why you are moving? If you're convincing enough, they are likely to accept you.
How To Finance Your Mobile Home
As mentioned earlier, mobile homes or manufactured homes are relatively more affordable than traditional site-built real estate homes. With that said, don't be fooled by thinking that the cost of a mobile home is some walk in the park.
To put it in numbers, mobile homes cost anywhere between $50,000 and $100,000, on average. This is way above the amount most people can fork out, instantly, without feeling a pinch.
Therefore, financial help may be necessary to execute your goal. Since mobile homes are non-traditional real estate, because they are considered personal property, getting a suitable lender can be problematic.
Bottom line is, traditional lenders won't give you a mortgage for a mobile home in a park. Sounds tough, right?
Well, there are other financing options you can adapt to and still achieve your goal of buying a mobile home.
While these financial options exist, expect to pay higher interest rates with a shorter repayment period, when compared to traditional mortgages.
Some of these financing options include:
●      Personal Loans
●      FHA Loans
●      VA Loans
●      Rent-to-Own
Personal Loans
A personal loan is one option you may choose to finance mobile homes. With a personal loan, you can use it for almost anything. These loans offer flexibility, however, the downside is that the interest rate is quite higher than other types of loans.
The upside is that you won't lose your home if you default, which is unlike most other mortgages and auto loans. Besides, it takes a shorter time to complete the application, saving you from going through a tedious process, unlike traditional mortgage loans, where often you have to provide collateral.
With all of that being said, personal loans may not offer the entire amount you need, as they often tend to give out a maximum cap of $25,000 to $50,000. If you happen to locate a personal loan that goes beyond that, you should jump in and buy your mobile home immediately!
FHA Loans
FHA is a government-backed loan that often has generous terms compared to other loans, but under certain conditions. It lets the applicant finance the purchase of a mobile home, or the lot which the mobile home sits on, or both.
The FHA program will look to certify the mobile home is the primary residence of the homeowner before consenting to loan the borrower. Something to keep in mind is that FHA doesn't issue loans, rather, it insures as a way to encourage mortgage lenders to give more loans.
So where exactly do you get the money if FHA doesn't lend? Well, you have to find a financial institution that is FHA-approved, like a bank.
VA Loans
For veterans, a VA loan would be a go-to type of loan, if you're looking to finance your mobile home, or even the land. The Department of Veterans Affairs often insures loans for those belonging to the military community.
The best thing about a VA loan is that you are likely to get 100% financing of the loan you need to buy a manufactured home, with a repayment period of 20 years or more, depending on the type of manufactured home you choose.
For instance, VA loans will offer you a repayment period of up to 25 years for a double-wide manufactured home, and the lot. Whereas you'll get a repayment term of up to 20 years for a single-wide manufactured home.
In case you own a manufactured home already and you need a lot, the VA loan will offer you a 15 year repayment period to purchase the land.
Rent-to-Own
The rent-to-own option is where you agree with the mobile home park owner to offer you the manufactured home to rent, with the lease giving you the option to purchase, after a particular period of time. Typically, there is a higher monthly rent associated with these types of leases, with a portion of each monthly payment being used as credits towards the purchase of the mobile home.
With that said, the credits can only be utilized if the renter ends up exercising the option to purchase within the said time frame outlined in the lease.
This is a great option for people who need to build their credit up or simply do not have enough for a downpayment..
Tips to Use for Getting Mobile Home Financing
While many lenders may be available to offer financial assistance for your mobile home needs, you, on the other hand, have to meet the minimum threshold to get approved.
Keep an Eye on Credit Score Reports
The first thing a lender will want to check is your credit score. If the score is good the better for you, as you are likely to get the loan approved fast.
The upside of a good credit score is a lower interest rate, which can save you some bucks in the end, when buying a mobile home.
Compare the Financial Options
With an open market, it should be recorded in your mind that the interest rates will vary.
Therefore, making comparisons will help you choose a lender with better terms.
Isn't it worth it to toil in researching instead of blindly picking a lender without any further scrutiny?
Decide if the Land will be Part of your Plan
You're likely to get approved by a financial institution if you own the land and mobile home.
The land cements the stability of the asset, as it will be unlikely to pick up and leave.
Please note, lenders have different criteria, so check if their loan instrument is likely to finance both buying a mobile home and land.
Review Your Loan Application
You'd want to make sure every detail in the application is correct and factual. Taking a bit of time to go through every step will do you no harm.
Transparency is key, as many lenders will want to know that they are dealing with a trustworthy client.
Benefits of Buying a Mobile Home
These are the positives you will experience when buying a mobile home:
You Won't Break the Bank
The construction cost of a house can be overwhelming, especially if you have a small income stream. However, you can still live a good life, in a place of your own, if you choose to buy a mobile home and live on a budget.
Unlike going through the traditional construction process, where tons of unexpected costs can keep piling up, a mobile home is relatively easier to acquire, with few details needed to build it and complete the purchase.
Environmentally Sound
A report by the Manufactured Housing Institute indicates that mobile homes are constructed in a way that yields up to 90% less waste than a site-built home.
This style of home building is eco-friendly compared to traditional real estate.
Ability to Live More Simply
With a mobile home to live in, no matter if it's a single-wide or double-wide, it means low-cost maintenance. Less cost means less stress, which means more happiness and time to do what you love.
Safe and Quality Controlled
While many might assume buying a new mobile home is wrong because it's deemed to be vulnerable to weather, the truth is that these modern day mobile homes are built in a factory and are constructed under the U.S. Department of Housing and Urban Development Code (HUD), which guarantees their overall quality and ability to withstand any type of weather.
For the record, the term mobile home refers to homes built before 1976, which is when the HUD Code was put into effect. Those built after 1976 are referred to as manufactured homes.
Downsides of Buying a Mobile Home
While buying a mobile home is a good choice, there's also some downsides to it:
Limited Choices in Design
Unlike traditional homes, where you have unlimited options on designs and layouts, buying manufactured homes offers you little choice when it comes to creativity. This is often due to the fact that manufactured homes are mass-produced in a factory.
Customization is typically a lot harder, and you might be forced to go with what is available, which is usually either a single-wide or double-wide.
Depreciation Over Time
Traditional homes and land values typically appreciate over time. Mobile homes, on the other hand, are at a disadvantage because they are considered personal property, so they usually depreciate, like a car, over time.
Hard to Resell
It's a lot easier to resell a traditional home than a used mobile home, and still come out on top.
The fact that these homes depreciate over time makes it vulnerable to price dips the second time on the market.
Also, if a buyer needs to relocate the used mobile home, it means extra cost on their budget, which might shift their mind into what they offer, or they may just go with buying a new mobile home.
Financial Options
Since a manufactured home isn't typically tied to a land site, it is considered a non-real estate asset, and, thus, traditional financial institutions won't offer you the loan to finance purchasing one.
Manufactured homes, as stated above, are categorized as personal property if you rent the land it sits on, like in a mobile home park. Thus, financing options will be limited for you.
If you do get a loan, then the terms are likely to be a little different from normal mortgages, such as higher interest rates and shorter repayment terms.