Cedar Springs, Michigan, is a great city to settle down, start a family, and build up your career. There are always some fun activities nearby, especially since the community is friendly and safe. There are also several young families in this area, and more moving in as we speak.
Where you have families, you also have kids that need a good schooling system. One of the top reasons to live in Cedar Springs is the excellent range of schools they have. The amount of choice might get a bit overwhelming, so here are the top schools you can choose from in the area today.
Cedar Springs Schools
There are around 30 schools available in Cedar Springs in various school districts. Most of them are Cedar Springs Public Schools. Cedar Springs has just a single charter institution and around four private institutions at present.
The location of Cedar Springs is an ideal one for kids in many ways; you get to be near the top schools in the states, as well as a close-knit mobile home community.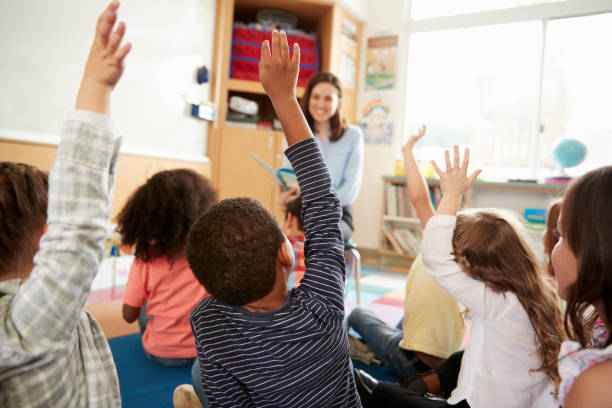 If you've recently taken the plunge and settled into a Cedar Springs home, the next step is to check out the best educational institutes for your kids.
Without further ado, let's have a look at the top 5 options you have in this location:
●      Beach Elementary School
●      North Kent Head Start Center
●      Cedar Springs Middle School
●      Cedar Springs High School
●      Creative Technologies Academy
1. Beach Elementary School
This is among the best elementary schools in its school district, as well as the whole state. It's one in the Cedar Springs Public Schools school district, which makes it part of a quality educational system.
The elementary schools in Cedar Springs are six in total, including charter, private, and public institutions. Some of these schools provide schooling for Kindergarten through grade 12 for their students.
Beach Elementary School is among the best primary options you can get in this area. At present, it boasts around 501 students and offers kindergarten classes all the way up to third grade classes.
Several factors make this option better than the rest, but most importantly that the test scores are significantly higher than the Michigan average, especially when it comes to essential subjects such as Mathematics and English.
2. North Kent Head Start Center
This educational institute is tuition-based and is among the best pre-schools in the district. It is situated near Francis Way, and provides various programs for different age groups.
There's an early program for very young children, from newborns up to three years. The next program is for toddlers aged three to five years.
The North Kent Head Start School also has provisions for transportation, support services for students who have special needs, a health program, an educational curriculum, and nutritious meal plans in place.
The education aspect of this option includes getting young children academically ready for school, along with exercises and activities relevant to their development stage.
This institute is located within the Kent Intermediate School District. If you're looking for the top schools in Cedar Springs and still have to decide where to live, this district might be one of the best options for the sake of your children.
3. Cedar Springs Middle School
The Cedar Springs Public Schools also include about five middle schools. They include varying numbers of students, with one institution having around 568 students and one having just six.
With that being said, your top option for an upper primary school in this area is Cedar Springs Middle School. It houses a large number of students, around 568, and runs on a public school system. It has students from grades 7 to 12.
This school is at the top in its category because the students here consistently test with impressively high scores. They also do very well with advanced subjects such as Algebra.
As this institution also includes grade 12, it focuses a lot on getting students ready for college in all aspects. This focus is evident from the youngest grades onwards, giving this school's students an edge over their peers.
With the school aiming for college readiness at all levels, parents with such concerns will be at ease. If you're searching for "Public Schools: Cedar Springs," this should be among the top priorities.
4. Cedar Springs High School
Here is another of the Cedar Springs Public Schools that you should know about when living here. It is one of the seven main high schools in Cedar Springs.
The schooling here offers grades 9 to 12, and there's an impressive graduation rate of 95 percent. This rate is at least 15 percent more than the average in the state of Michigan.
The location of this school is East Muskegon Street, which makes it convenient for quite a number of families.
The student body comprises more than 1,019 individuals, with some of them living conveniently nearby. The school is also involved in community services, thereby providing a well-rounded education to its students.
This institute also ensures some of the highest SAT scores in the school district. The average score for the school is 1031, which is around 23 points more than the average score for all of Michigan.
Students from this school are also more likely to get a college education after their high school graduation. As compared to other students in this district, and the state in general, their chances at higher education seem relatively more likely because of the quality of education it provides.
5. Creative Technologies Academy
Not every parent will be in search of a Cedar Springs Public School.
This city may not have a variety of private educational institutions, but this bonus charter school is worth mentioning. This might not be among the topmost schools in Cedar Springs, but it is still a center for quality education.
The Creative Technologies Academy is a charter institution that is one of the best in the area. This is because it's excellent for college readiness in its students.
The students' scoring on standardized tests is also quite good. Overlap, this is a school that provides excellent education for students who have an interest in AP, science, and technology.
Another impressive factor here is that this institute has a perfect graduation rate. Its student body comprises around 318 students, therefore, they're also able to focus on each student individually.
The grades here include K to 12, meaning that every class has an average of around 25 students. One may assume here that the school environment is closely-knit and friendly, with most individuals knowing and helping each other along the way.
The Option of Home-Schooling
The coronavirus pandemic of 2020 onwards has taught us a lot. Students have been subjected to a lot of changes and obstacles to learning.
With social distancing, lockdowns, and ever-changing schooling schedules, it might be wise to consider homeschooling as an option, no matter where you're living.
Young children are especially losing out if they rely solely on traditional schooling. So, it's imperative that parents look into remote programs, distance learning options, and homeschooling circles to ensure safety.
Before you settle on any one educational institute, make sure that they have some effective homeschooling and social distance learning options in place. There is no telling what the future will bring, so have a safety net in place before things turn upside down again.
The Takeaway
Along with all those summer activities in Cedar Springs, parents also need to know what the Red Flannel Town can provide when it comes to their children's academics.
The economy is fairly strong; there are festivals to celebrate, and an interesting history to boot. The amenities in place are also great, while the schools will provide a solid base for your kids.
These systems will also be helpful when it is time to move forward to advanced educational opportunities.
Of course, not every institute will be the same; nor will they all be a perfect choice for every family. If a certain school seems like a decent option, make sure to visit it a few times beforehand.
Have an education meeting to get all of the school information and ask about their policies, their ideology, and how they deliver quality education to their students. If your ideas match closely enough, you've probably found the right school for your kids.