Mobile Homes for Sale in Cedar Springs, MI
$75,995.00

414 Susan
414 Susan
2 Bedrooms
2.0 Bathrooms
896 Sq. Ft.
Sales Price: $75,995.00
If affordable single family mobile homes for sale in Cedar Springs, MI is what you are seeking, look no further than Cedar Springs Mobile Estates!
That is right, here at Cedar Spring Mobile Estates, just like many other real estate properties, we offer homeownership opportunities. So if renting is not for you anymore, we understand.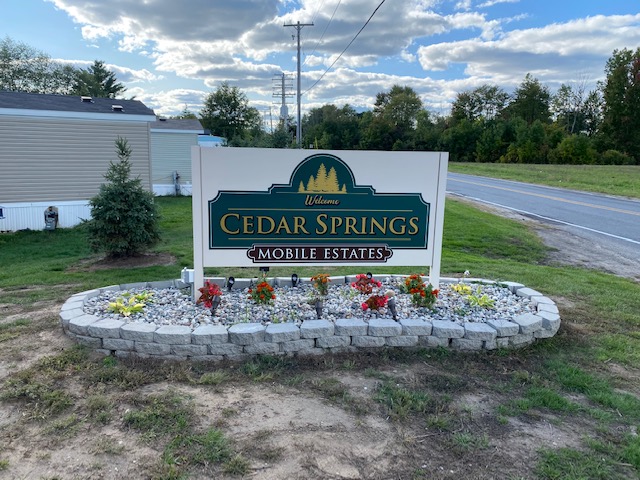 Our community offers amazing, affordable, contemporary manufactured homes that are for sale. What's more, we also offer in-house financing and amazing deals for people who are ready to become homeowners.
The nice thing about owning your own mobile home in our community is that you still have access to wonderful shared amenities from our entire five star real estate property, and you don't even have to give up your dream of homeownership.
In general, there are a plethora of reasons why you should buy a home here in Cedar Springs, MI 49319.
For starters, a mobile home makes for a great first home. Typically, the average cost per square foot of our single family mobile homes for sale are approximately a third of the price of conventional stick-built homes.
So, not only is a mobile home more affordable than a traditional home, but they also require smaller mortgage loans and are less of a financial risk. Thus, when it comes to saving money, purchasing a mobile home is the way to go.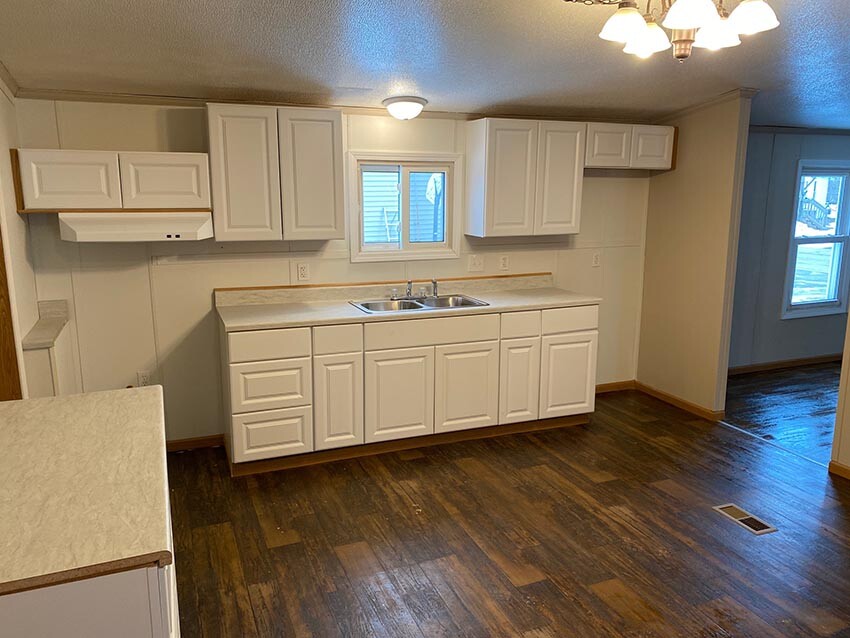 Along those same lines, the average monthly savings is often $100 to $300 per month when you purchase a mobile home of ours, compared to what you would pay if you were to go for one of our mobile homes for rent in Cedar Springs, MI. In fact, the down payment that is required to buy a manufactured home from us, which is approximately 5% to 10%, is about the same amount as the move-in cost for a rental home.
Also, our partnered lenders are here to help those that are struggling with bruised credit due to hardships they may have experienced in the past. They are used to working with all income levels and credit scores to provide the most practical financing for our mobile homes for sale to best suit your needs.
That said, if purchasing a manufactured home in Cedar Springs, MI 49319 is new territory for you, we are here to help.
Here is a quick overview of your future mobile home community and what mobile homes are for sale at Cedar Springs Mobile Estates, in Cedar Springs, MI.
Our Mobile Homes
Most of our Cedar Springs, MI homes that are for sale range from $5,000 to $35,000 in price, and offer high quality in-home features and amenities. Our homes represent the latest and greatest in manufactured home building and are of a quality and value beyond compare.
Here at Cedar Springs Mobile Estates, in Cedar Springs, MI 49319, you will find homes that suit your style of high-end living, as our houses come in a wide variety of designs, open floor plans and finishes to suit every taste; plus, they are customizable.
In fact, our luxury homes include features like multiple bathroom suites, upgraded flooring, upgraded countertops, full-size gourmet oak kitchens, stone fireplaces and spa-like master baths.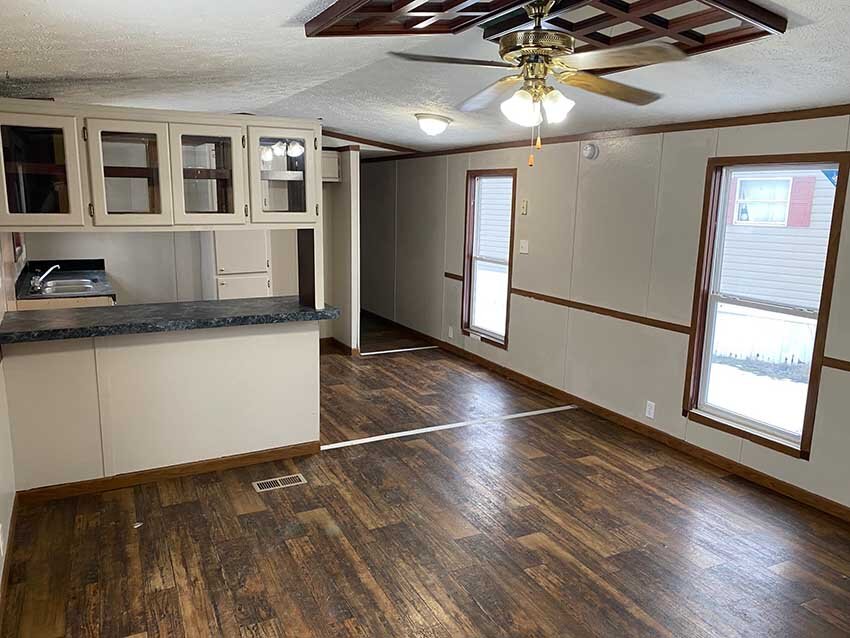 You can choose from listings of single-wide or double-wide manufactured homes, with either 2 beds/1 baths, 3 beds/1 baths, 3 beds/2 baths, or even 4 beds/2 baths, and sizes go up to 2,000+ sq. ft.
We offer several large double-wide mobile homes for sale with open floor plans that have over 2,000 square feet of high-end living space, that includes dining rooms, family rooms, and up to four bedrooms.
Plus, when you factor in our modern floor plans and finished interiors, you might just forget that you did not buy a traditional or conventional stick-built home. Not to mention, this is just the interior we are talking about here.
The exterior of your future dream home is also equipped with contemporary/high-end features such as front porches, back porches, custom siding, brand name windows, gorgeous driveways, with room for at least two vehicles, and is surrounded by meticulously landscaped real estate.
So, if you are looking for more mobile home space, then you can rest assured that Cedar Springs Mobile Estates, in Cedar Springs, MI 49319, can accommodate. Also, don't forget the large lot size.
Life at Cedar Springs Mobile Estates
In addition to one-of-a-kind housing, the real estate our community sits on is also worth noting.
Not only is Cedar Springs Mobile Estates, in Cedar Springs, MI 49319, a welcoming, affordable and luxury community, but it also has exclusive resident amenities.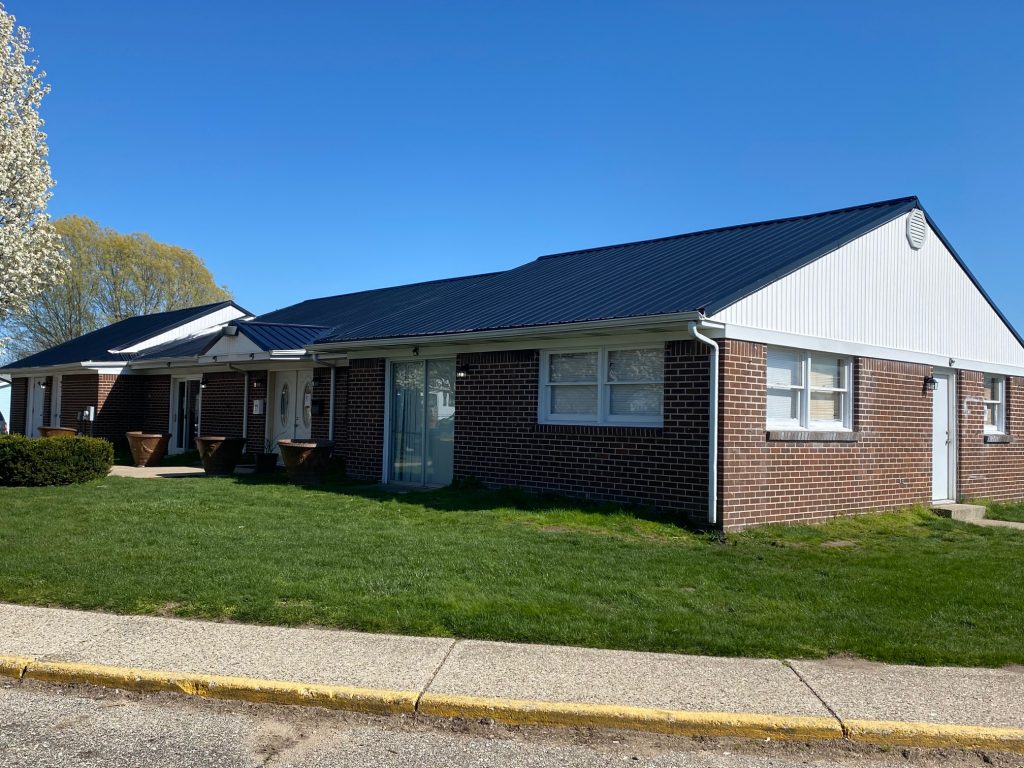 Here, in our quiet neighborhood, residents enjoy several perks, such as lush park landscaping, basketball courts, playgrounds, a clubhouse and picnic/grill areas, just to name a few.
What's more, pets are also allowed in the community, regardless of whether you are renting or buying.
When looking at the map data information, you will see that our community in Cedar Springs, MI is strategically located about five minutes from Rockford, and 20 minutes from Grand Rapids, MI.
Thus, as you can see from any data map, everything you could ever want or need is near Cedar Springs Mobile Estates.
You will also see on any map data that Cedar Springs Mobile Estates is located less than one mile from the Muskegon exit off US-131, and less than one minute from Downtown Cedar Springs, MI.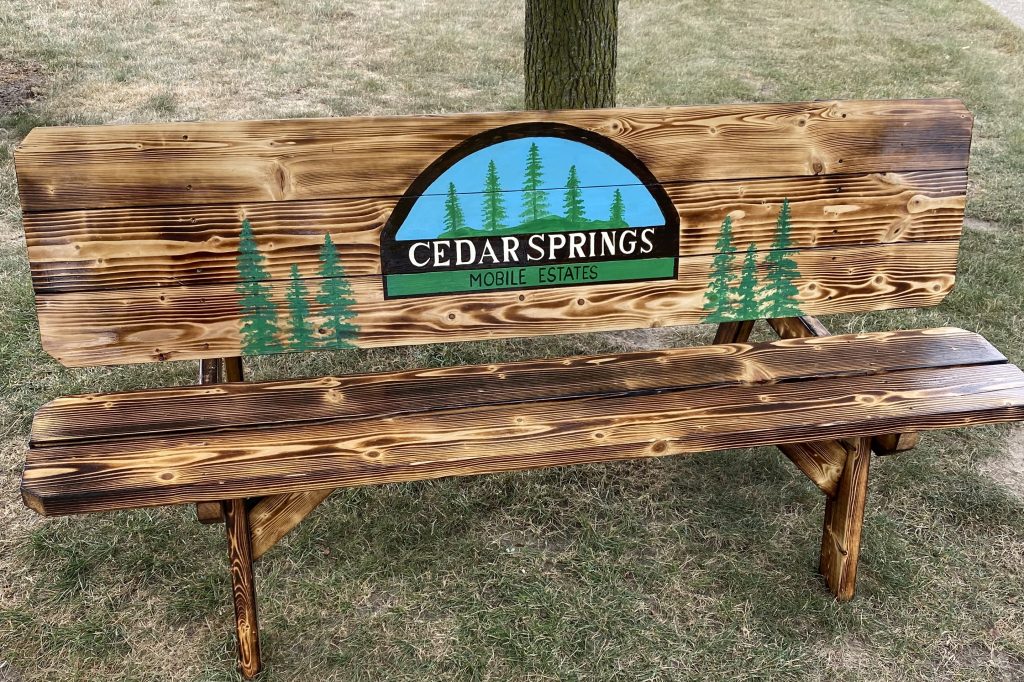 Downtown is where there are tons of cultural, community and commercial activities. This area of town also has great shopping and grocery stores, ample dining, along with a wealth of other amenities, and year-round recreation (camping, sports, hiking, festivals, fishing, nearby skiing, etc.).
Our community is in the Cedar Springs Public School District, and the school system recently completed a $27 million renovation, new construction and building project.
As you can see, you can have it all, and then some, when you purchase a Cedar Springs, MI mobile home for sale.
Resident Relations
Here, in our affordable mobile home community, you can expect to form a relationship with not only the community staff, but also with your fellow neighbors.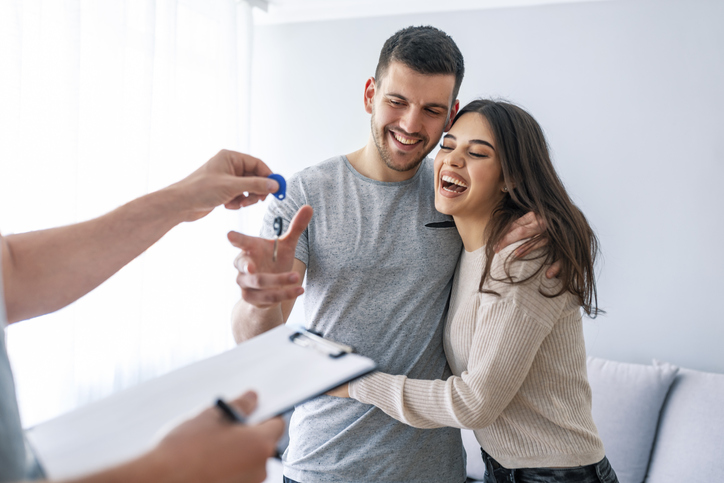 Moreover, our residents are committed to making their community a beautiful and safe place — one that they can all be proud to call home.
Cedar Springs Mobile Estates hosts several management-sponsored events throughout the year, in an effort to give back to our dedicated team members and residents. This helps build strong relationships between our staff and residents, and, of course, it keeps things exciting and fun.
Customer Service is Our Priority
We are committed to making Cedar Springs Mobile Estates, here in Cedar Springs, MI 49319, a place you want to make your new home.
We understand that investing in a new mobile home for sale is an important step in anyone's life, and you want to have a good team of people providing all of the information you need to make an informed decision.
Whether you are tired of the apartment life, want a friendly place to raise a family, or are looking for a welcoming mobile home community to retire in, Cedar Springs Mobile Estates has a Cedar Springs, MI mobile home that is right for you.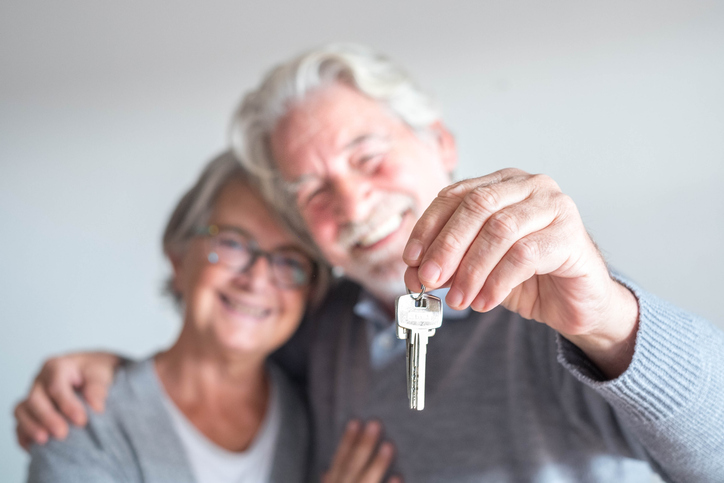 Our experienced sales team makes purchasing Cedar Springs, MI real estate homes for sale very easy. Plus, our pricing, despite the nice home size, is far more reasonable than the homes you will find not only in Grand Rapids, MI, but any of the other surrounding areas.
Overall, we offer single family for sale homes that fit every budget and lifestyle. Finance applications are easy and free, and the average time to close on a home is about three weeks. We offer referral and down payment assistance programs as well!
Our affordable manufactured homes that are for sale have many financing options available, which our experienced team can help walk you through, so you can find the mobile home that you want, at the absolute best price.
Request More Information
Cedar Springs Mobile Estates wants to keep you, and everyone in our community, safe. Thus, in accordance, with the CDC health and safety guidelines, you must call and make an appointment to come visit our community.
If you would like to know listing information about our available single family mobile homes that are for sale, in Cedar Springs, MI, do not hesitate to contact us. We want to make becoming a resident of Cedar Springs Mobile Estates fast, easy and stress-free for you and your family.
If buying a mobile home in Kent County is something you desire, then what are you waiting for? Come visit Cedar Springs Mobile Estates, in Cedar Springs, MI, and stop throwing your money away by renting Michigan real estate and moving every few years.
Instead, purchase a mobile home here in Cedar Springs, MI so you can start owning your dream home, and your future, today!
Come Home To
Cedar Springs Mobile Estates!