Are manufactured homes safe and secure in storms and other catastrophes? Unfortunately, the answer here is No and Yes.
This probably isn't an answer that you would expect, but let's focus on the reasons why.
The home's safety is mostly about when and how the home was built, rather than the type of home in question.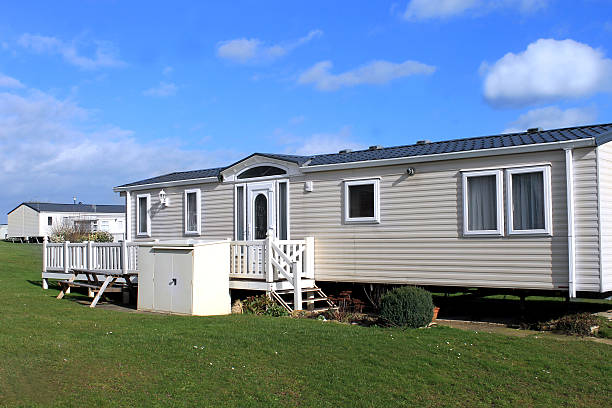 Unfortunately, the weather happens, whether it is unexpected weather, pleasant weather, damaging weather, or even bad weather. This is something you can't avoid, but you can get prepared for.
We need to straighten out the stereotypes behind a manufactured home being considered insecure and unsafe, especially when a storm occurs. The fact is that if a home is developed to HUD Code standards (Housing and Urban Development), they're safe.
In this article, we'll focus on the safety of mobile homes and probably acknowledge the fact that the safety of a home has little to do with whether the home is a manufactured home or a site-built home.
Are Manufactured Homes Safe?
Let's look at some things that point to the safety of a manufactured home in the housing industry:
Impact of a Hurricane
In 1992, Hurricane Andrew left devastation on the face of the earth. The category five storm affected various areas that had mobile homes. Most of the mobile homes were destroyed as a result.
It gave rise to the realization that all manufactured homes in the country were developed with the same HUD Code standards, regardless of whether they have been located in the landlocked state of Nebraska or the hurricane-affected coastline of Florida.
Looking back, the idea of constructing houses under the same standard looks insane.
Fortunately, two years after the hurricane, new standards were established to correct the issue. This offered great news and relief to many people that reside in an area with high winds, or a wind zone. The new building codes for manufactured homes were therefore announced.
Now, the country has been divided into zones where mobile homes are to be developed as per the average wind safety speed in the area.
Wind Zones
You might be asking yourself, what are wind zones, and how are they grouped.? Well, we got you covered!
Wind zones involve the rating of the pressure of wind that a manufactured home can withstand.
Whether a storm is caused by either a tornado or hurricane, there is a common factor in the wind.
Zone I: located typically centralized areas and can withstand at least 70 miles/hour of sustained winds.
Zone II: involves areas far from the coastline and can withstand at least 100 miles/hour.
Zone III: located along the coastline and can withstand 110 miles/hour.
Every manufactured housing unit should be built to confirm at least one of these wind zones.
Mobile homes that have been designed and built for higher wind zones can be taken to lower wind zones. However, it can't happen the other way round.
Twisted Myth
There is a high chance you've heard before that 'mobile homes are tornado magnets.' Even though it's just a myth, let's offer the context behind the belief.
In most cases, mobile homes in a mobile home park are located on flat and cleared land.
Such areas create a smoother installation process for mobile homes, and it also works efficiently to expand and improve mobile home communities.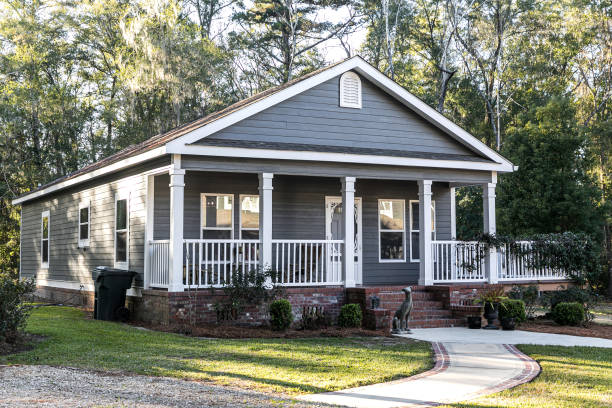 Unfortunately, flat open areas are often known as transition zones, and tornadoes like to touch down there.
Fortunately, it isn't the home that's the magnet for tornadoes, but rather the land where the home is located. That being said, this doesn't mean that every flat land is vulnerable to tornadoes.
If you want to locate your home in a certain area, ensure you research more about that location to see whether or not it has tornadoes. If the area experiences tornadoes, and you still want to keep it, consider going for higher wind zone mobile homes.
Finding Ideal Wind Zones
So how do you identify wind zones?
Identifying the perfect wind zones for your home is very important since it might be impossible to upgrade to higher zones after that. If you're buying a home, you can find out about its wind zone by simply asking your sales specialists.
Sales specialists have a lot of information about the location you want to place your home, and if not, they can quickly verify the information.
You can also check the 'data plate' to identify the zone that your home is located. A data plate is a paper with essential information such as a U.S. map, wind zones, roof load, and snow load of the home. In addition, the data plate can enable you to identify the standard that your home was built upon.
Weatherproof Plan
It's impossible to avoid harsh weather conditions. However, you can have a plan in place before such a condition arises.
Prevention is the only sure approach to remain safe, in case of harsh weather.
Here are some tips on developing a weatherproof plan:
Understand your zones and weather patterns
This involves understanding wind zones I, II, and III
Know the weather patterns, such as cold, dry, wet, and hot
Make your home as secure/permanent as possible
Use framed foundations where possible
Manage proper home installation
Where possible, use board windows
Always keep outside furniture secure
Turn a room in your house into a safety bunker
Identify a tight space
No glass or windows
The basement area is preferred; the room should be small, even a hallway can work if you don't have a basement
Have in place an evacuation plan in case of an emergency
Always have another shelter option for emergency purposes
Research the location's evacuation regulations and plans
Always stay informed
Always follow the local weather reports
Keep a radio ready in case of an emergency
Like with site-built homes, having a secure installation and proper foundation can play a huge part in the stability and longevity of your manufactured home. It's also important that you consider the service of a reputable company to add or install your home to ensure the work is done effectively and of the highest quality.
Conclusion
If you're still wondering whether manufactured homes are built for safety, we're here to confirm that everything depends on how and when the home is built, rather than the type of home in question. However, to build quality mobile homes, you should take note of wind zones.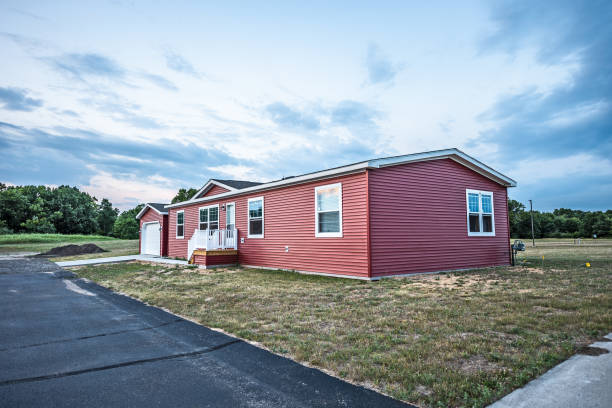 We can not stress enough, like with site-built homes, laying a perfect and stable foundation will go a long way in ensuring the stability and longevity of your home. Always try to seek the services of qualified and professional building companies.