We all know how easy it can be to secure a reliable mobile or manufactured home in a leased-land community. However, a challenge arises when it comes to paying for the different mobile home expenses.
These expenses may include the monthly rent, utilities, and moving expenses. For those who have a mobile or manufactured home on private property, property taxes and mortgage loan payments are always what need to be paid for. Luckily, there are certain mobile home parks where the landlord or property manager takes care of some expenses.
Generally, your life in a mobile home park will be smooth if you pay your expenses on time. Failure to do so, however, puts you at risk of facing eviction from the community.
Here, we consider some common mobile home expenses worth noting.
Mobile Home Expenses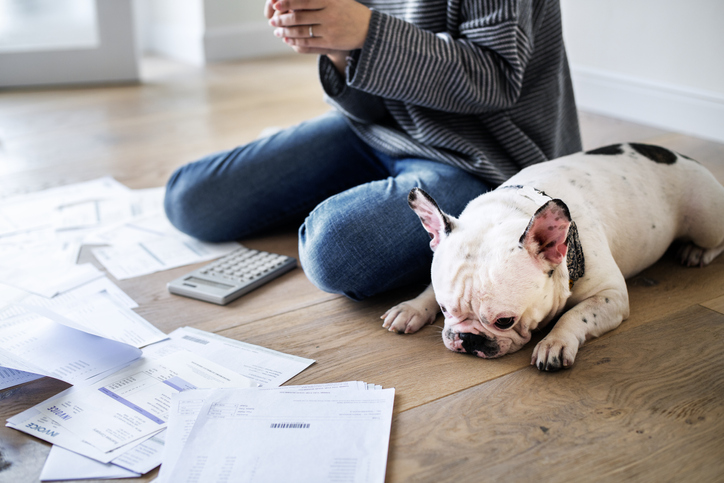 There are many expenses every manufactured home tenant or owner needs to understand. Let's consider them below:
Mobile Home Monthly Rent
Rent is the main expense you will pay while living in a mobile home. Most landlords require you to pay the rent at the end of each month, and failure to do so might attract an eviction.
However, you need to check your lease agreement for the exact dates you are required to pay rent (learn what is lot rent for a mobile home park here). Monthly rent will only apply to mobile home tenants. You will pay for the initial purchase costs and obtain chattel mobile home financing if you decide to own a manufactured home.
You may be able to negotiate a payment plan with your landlord if you can't afford the monthly rent. There is also an option of finding a roommate.
The amount of rent you will pay typically depends on several factors, as we will highlight below:
Actual Size of a Mobile Home
This is a major determinant of the rent amount you will pay monthly. It's pretty straightforward, a manufactured home with larger square footage will cost more than a smaller one. If you move to a home twice the size of the initial one, expect the monthly rent to approximately double.
If you want to pay less, we recommend a single-wide mobile home (learn what is a single-wide mobile home here). However, those with large families can consider double-wide or triple-wide units (learn what is a double-wide manufactured home here). An increase in rent space or living space will traditionally translate into increased rent.
Mobile Home Park Location
The location of a mobile home park helps determine the monthly rent. For instance, mobile home parks closer to social amenities charge higher rent for their mobile homes. The same applies to mobile homes closer to cities.
You will pay less rent if you select a manufactured home park in rural areas. However, note that it will mean less access to social amenities. Checkout our list of top 10 mobile home parks in Michigan.
Age of Manufactured Home
The truth is that modern manufactured homes are designed with quality and modern features. For instance, nowadays you will find energy-efficient appliances, walk-in closets, and exciting floor plans (learn how to make a mobile home more energy-efficient here).
In fact, they are designed just like traditional homes. This means landlords spend more to purchase these manufactured homes, thus translating into a high monthly rent.
Avoid new mobile homes if you want to pay less monthly rent. Learn everything there is to know about used mobile homes for sale here.
Amenities Present in the Manufactured Unit
The type of amenities available in a manufactured home community will determine the amount paid in rent. If the community has a swimming pool, spacious parking space, and on-site washers and dryers, expect to pay more money in rent.
The same applies to mobile homes that are closer to social amenities such as parks, schools, hospitals, shopping centers, and playgrounds. Learn what is a mobile home community here.
Manufactured Unit Utility Expenses
You will pay different utility expenses depending on whether you rent or own your mobile unit. Let's consider them below:
Hookup Responsibility Expenses
If the mobile home belongs to you, you must ensure utilities are hooked up. Even when you have the skills to do this, it is something we recommend a professional to help you out. For your information, a professional will accomplish the installation safely and correctly as per the HUD Code for mobile homes set by the U.S. Department of Housing and Urban Development.
If you are a tenant/renter occupying a manufactured home, it is the responsibility of the mobile home community property manager to handle installation costs. You can only lend them assistance by linking them with a reliable utility installer.
Gas Bills
You may need to cook daily while living in a manufactured home. This is only possible if you are connected to a reliable gas source. Here, most mobile homes are linked to either a propane tank or natural gas.
Each gas source comes with benefits and drawbacks. For example, with propane, you will get more power, but less safety and higher mobile home cost.
Having enough gas in your manufactured home can help you in different ways, including with water heaters and lighting fixtures.
The bills you pay for gas are relative to your personal usage. Since natural gas is cheaper, we recommend it to save on expenses.
Sewage Utility Costs
We understand you may be surprised to realize that you might be forced to pay for sewage in your new manufactured home. The good news is that sewage utilities are typically not as expensive as gas or power costs.
With most mobile home communities, you will be required to pay these monthly costs. However, some property managers prefer to include it in the monthly rent.
In most cases, the landlord has no control over how much you will be charged since sewage is a responsibility of a local sewer company. It is always linked to the city sewer system.
Power Utility Bills
In this modern era, electricity is essential in running almost everything, including most appliances, in a manufactured home. For this reason, it makes up for the lion's share of a mobile home's utility expenses.
The more lighting or appliances in your manufactured homes, the more in electricity bills you will pay. Most mobile home parks require tenants to pay their electricity bills directly to the local electricity provider. However, some landlords have arrangements in place to include it in the monthly rent.
Currently, tenants are implementing energy-efficient improvements in manufactured homes in an effort to pay less in electricity bills.
Water Utility Bills
Water is among the basic requirements in all homes, mobile homes included. For this reason, mobile homes are connected to a continuous supply of city water.
You will most likely be charged for water, depending on your usage. The more you use, the more you pay. However, some landlords prefer to charge a fixed fee as part of the rent.
You may find that your water has nitrates, for that, you can use a reverse osmosis system to remove nitrates from your water.
We recommend paying your water bills on time to continue accessing clean water without fail.
Utility Repair Costs
The truth is that no tenant controls whether utilities will fail or function effectively. At some point, utilities might fail or become unavailable without notice. When such a situation occurs, it requires an immediate fix.
So whose responsibility is it to fix utility failures? The burden to fix utilities can only fall on the resident if the mobile home is owned by them. Otherwise, it becomes the full responsibility of the landlord to restore everything to normalcy.
We recommend checking your lease to be sure who takes responsibility in case of utility repairs.
Landowner Related Expenses
Landowner expenses only apply to those who own a manufactured housing unit on private land. As a potential buyer, you can buy a mobile home together with land or buy a mobile home and place it on the lot you already own (learn how to buy a new manufactured home here).
If you have your mobile home on a chassis, it is considered personal property. This means you will pay at least two taxes. First, a personal property tax is paid for owning the home. Second, there is a property tax for the lot that you have your mobile home on.
If you have a permanent foundation for your mobile home and then fix it on the lot, it will be considered real property. In this case you will pay property tax, same as you would for a stick-built home. Additionally, you might have to pay for the property insurance each year. Checkout our guide on manufactured homes vs. stick-built here.
Furthermore, there are additional expenses you will incur for maintaining the land that your home sits on. This could be something like fertilizing and mowing the lawn.
If you decide to place your manufactured home on leased land, you will be required to pay the land rental fee either monthly or yearly. You should check the lease to know whether you are required to pay for the land either monthly or yearly.
Remember, you cannot control the monthly or yearly land rental fees once you sign the lease. Since the landlord is responsible for setting the payable amount, expect them to include additional costs along the way.
Some landlords go as far as charging maintenance fees. Remember, you will also be responsible for paying utility costs, such as gas, electricity, and water. Checkout these mobile home maintenance tips to help you out in the future.
Unexpected or Infrequent Mobile Home Expenses
There are always unexpected expenses that come up for both mobile home owners and renters. This might include mobile home insurance and pet fees. You should always be prepared for such incidents.
Any serious mobile home owner or renter should be ready for upgrades and repairs, too. Sooner or later, you might realize that you need to repair your roof or install new insulation. Learn how to super insulate a mobile home here.
Considering your living condition and lifestyle makes it easier to determine the amount you will need for infrequent expenses. For the case of pets, there is typically a fixed pet deposit and monthly fee that you will be required to pay when in a land-lease community (learn what is a land-lease community here).
Expenses Related to Purchasing a New Mobile Home
Purchasing a home typically comes with a one-time expense that happens to be the most expensive, the down payment. You can purchase a single-wide, double-wide, or even a triple-wide unit, depending on your budget.
According to the U.S. Census Report, the average sales price of a new manufactured home is $111,900. This is much more affordable than a traditional house developed on a permanent foundation.
Single-Wide Mobile Home Cost
This is the smallest mobile home available on the market, and it is also the least expensive. Since it fits well within most highway lanes, it is also easier to transport. Learn how much it costs to move a mobile home here.
A new single-wide manufactured home has an average cost of about $76,000. These manufactured homes are usually available between 784 square feet to about 1,440 square feet.
Double-Wide Mobile Home Cost
A double-wide home is typically twice the size of a single-wide unit. It is also available at a higher price and is more difficult to transport because it has to be delivered in two parts.
Due to their size, these manufactured homes make it easier to customize the interior or exterior layout. The median sale price of these units is $139,900.
Manufactured Unit Customization Costs
You can decide to customize your mobile home at an added cost. For your information, customization costs vary based on location and manufacturer (checkout our list of top 10 manufactured home dealers in Michigan). Also note that adding square footage to your mobile home will cost more than improving its cosmetic appearance.
Some of the common areas that you can customize include:
●       Cabinets
●       Fireplace
●       Plumbing Fixtures
●       Ceiling
●       Walls
Any customization on your mobile home requires the help of a professional for better results.
Mobile Home Transportation or Moving Expenses
After buying a mobile home, you will have to organize transportation to where it is to be located. Here, you can either consider a full-service or transport-only move.
With a full-service move, the mover will disconnect the structures and utilities and then reconnect them at the destination. A transport-only move involves the manufactured home being connected to a towing vehicle and being moved to its resting place only.
Generally, a full–service move is expensive and has an average cost of between $3,000 to $14,000, depending on the distance. A transport–only move comes with an average cost of $700 to $3,500, again mostly determined on the distance.
Mobile Home Loan Repayment
For most middle class income earners, a successful mobile home purchase without a personal loan is often difficult. For your information, it is impossible to access a traditional mortgage for a mobile home thanks to the nature of their classification (personal property).
However, you can still access loans for mobile homes in parks. Such are available for conventional loans under programs like Freddie Mac or Fannie Mae. They can also be accessed through the Federal Housing Administration or related government agencies. Learn more about a FHA loan and VA loan here.
Luckily for you, these loans present a low interest rate. Therefore, you will not find it hard to repay them.
The Final Remark
When renting or buying a mobile home, you should understand the expenses you will be responsible for. These expenses include monthly rent, loan repayment, customization costs, moving costs, utility costs, landowner expenses (if applicable), and other infrequent expenses.
We recommend checking your lease to understand whether you or the landlord is responsible for paying the relevant expenses. There are certain expenses, such as maintenance costs, that are purely left to the landlord.
Ensure that you take care of all expenses without fail to avoid facing eviction from your landlord.