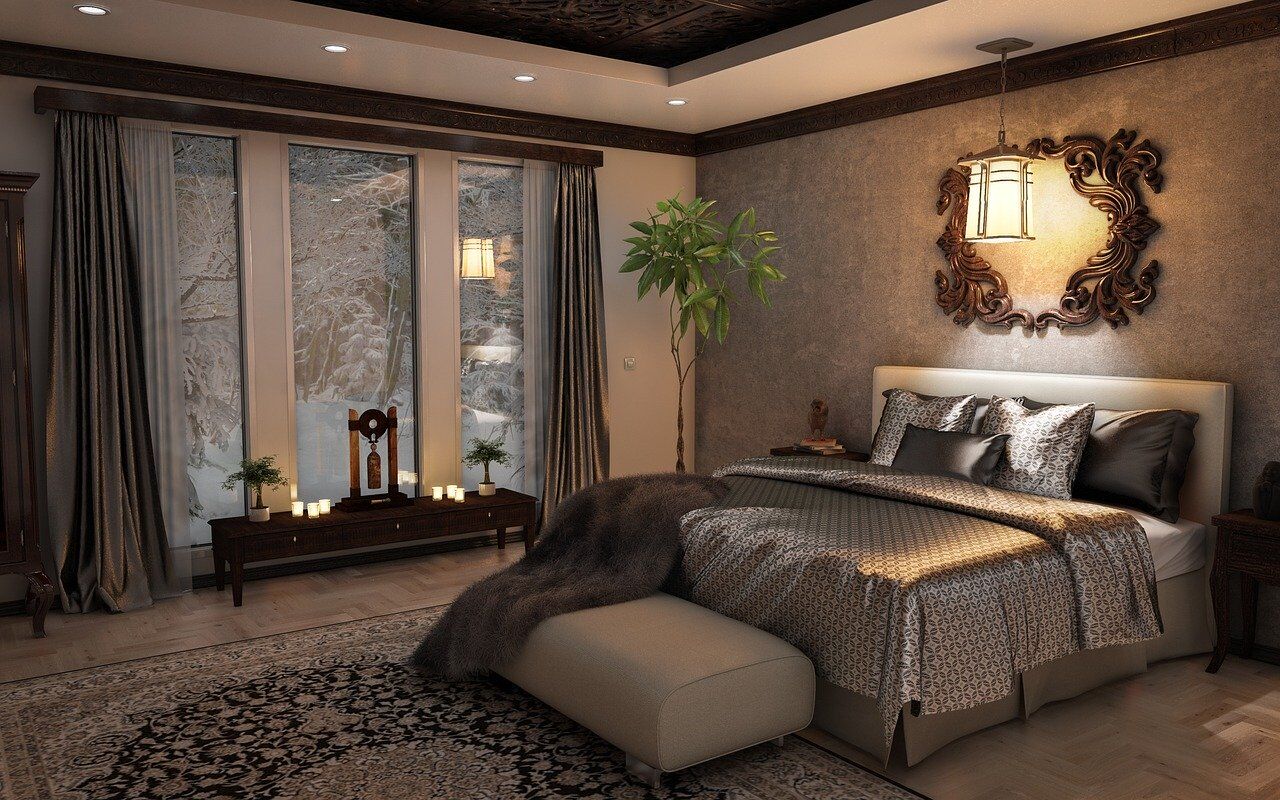 2 months ago ·Justin Becker ·Comments Off on 8 Tips To Finding Mobile Homes For Sale in Cedar Springs
Moving to Cedar Springs can be a big change for most people. However, Cedar Springs is a wholesome inviting town with more of a rural vibe, which can be a big change for people who are used to living in bustling cities.
That said, Cedar Springs is still one of the fastest-growing communities around. Plus, this city has ample job opportunities, great schools, a wealth of entertainment, and affordable luxury mobile homes for sale.
So, if you have been considering moving to this town and purchasing a mobile home here, then what are you waiting for? Follow these eight tips to finding a mobile home for sale in Cedar Springs, Michigan, and set your sights on your future dream home today.
Start Looking ASAP
One of the best things you can do when looking for a mobile home in Cedar Springs is to start looking as soon as possible. This means starting your search at least 60 days beforehand, if not more. Typically, having at least a two-month lead before you move will make the entire process more streamlined. In other words, purchasing any kind of home does take some work, requires research, plus involves a lot of paperwork, and that is after you have found the home you would like to purchase.
So, as you can see, the early bird definitely catches the worm here. Note, if you are a first-time homebuyer and have no clue where to begin, that is perfectly okay; there are a variety of places you can start looking.
Go Online
For instance, the most popular method for finding anything these days is to search online—whether you are looking for new clothing or a car. Therefore, it makes sense that you would want to start your mobile home search this way. Moreover, with the ongoing pandemic, online home-shopping is pretty much the safest way to look for both you and your loved ones. With that said, a few notable sites to check out for mobile homes include MHVillage.com and https://cedarspringsme.com. You can also look on more traditional home search sites like Zillow, Realtor.com, and Craigslist—just to name a few real estate websites. Just remember to be smart when it comes to utilizing sites like Craigslist as people have been scammed in the past.
Get Assistance
Since you are looking to purchase a mobile residence, you can look for additional assistance, i.e., you do not have to go at it alone. Many people think just because you are looking for a mobile home that you cannot rely on the services of a realtor or real estate agent, but that is simply not true. In today's market, working with an agent or realtor is actually beneficial because they can help make sure that you find exactly what you need and want. What's more, working with someone who has your best interest in mind means you are free to focus on other aspects of moving. You can also check out local mobile home dealers/retailers for assistance as well. Note, you should find an agent that specializes in mobile homes.
Utilize Social Media
Yet another way to facilitate your mobile home search is to use your social media platforms. There is actually more than one way you can utilize your social media sites here. The first way is to post to sites like Facebook, Instagram, and Twitter, to let your friends know that you are looking for a mobile/manufactured home to buy. The other way is to search these sites mentioned above to look for mobile home retailers or dealers' pages and listings. Many mobile home dealers have full listings on Facebook and agents you can chat with. Think about it, how many people do you know that have found their next home or, at the very minimum, their agent on a social media platform?
Be Smart
As briefly mentioned, searching online and using social media can be very beneficial, but it is important to remember that there are some drawbacks to searching on unknown sites or pages. For instance, there has been an increase in scams on sites like Craigslist. So, you should try to stay clear of private sellers or deals that seem just too good to be true.
Of course, that is not to say all private sellers are trying to scam you. Rather, most dealers or mobile home communities are less likely to try and pull something. This is also another reason you should seriously consider working with an agent/realtor since they will point you in the right direction and are skilled at knowing what deals are not in your best interest.
Look at Both New & Used Manufactured Homes
While conducting your manufactured home search, you should make it a point to look at both new and used mobile homes for sale in Cedar Springs. Obviously, you want to narrow down your search eventually, but that does not mean you need to limit your options.
A used manufactured residence may be more budget-friendly or have the features you want at a more affordable price. Then again, you may prefer a brand new mobile residence with the latest in tech and home features. That being said, you will never know until you look at what is available.
Consider Financing Options Thoroughly
Once you have settled on a mobile home, the next step is applying for a loan or financing. If you have the funds to purchase your home, then, by all means, you do not need to look into financing options. However, if you are like most people, you will probably need to finance your manufactured residence.
Here, the good news is that you have more than one option when it comes to funding—in-house financing and a mortgage. Thus, you should definitely take the time to consider both thoroughly. In-house financing is great if you have a low credit score and need something more affordable in the long run. If this does not sound like your situation, then obtaining financing through a mobile home lender might be the better choice.
Take a Tour
As you hone in on your future home, make sure you take a tour of the place first. Generally, when purchasing a home, the buyer is entitled to a final walk-through, but you should try to see your mobile residence before then. If you have done a virtual tour online, that may be acceptable in the early stages. Nevertheless, as you consider your financing options, you should also make an appointment for an in-person tour. Note, due to COVID-19, any mobile home tours should be scheduled in advance to ensure everyone's safety.
Final Note
Overall, the mobile home market in Michigan is one of the hottest in the country. As a result, you need to know what you are doing or have the assistance of a real estate agent who understands this. By following the eight tips mentioned above, you can be a savvy buyer and are more likely to secure the mobile home that you want.
Nevertheless, if you would like more tips or further guidance during your manufactured home search, that is perfectly understandable. Purchasing a mobile home is a big step and is really no different than buying a traditional house or residence. Thus, if you need help finding your forever manufactured residence, then you can go online or call a knowledgeable team member at Cedar Springs Mobile Estates.