There is no argument that a mobile home is one of the most affordable housing options that you'll ever find.
At some point in their lives, most home owners will consider downsizing to a mobile home to reduce their living costs. Downsizing also lowers the day-to-day expenses out of your pocket, thus availing a pool of cash for other functions and activities.
Downsizing is, therefore, the smartest approach to simplifying your life, especially if you're approaching retirement. Here, we explore what you must know about downsizing, and the pros and cons of a mobile home.
Downsizing to a Mobile Home
There is no question that downsizing presents several advantages, along with some disadvantages. However, before we focus on these pros and cons, let's explore some important things you should know about downsizing to mobile homes.
Important Things to Know About Downsizing to a Manufactured Home
Here are some of the things you should understand about downgrading to a mobile home:
Downsizing Can be Done in Several Ways
Here are some examples:
Going Smaller: Those who own single family homes resort to finding a smaller home in the same neighborhood or area. The circumstances of home ownership might change, and the larger homes you once needed no longer become a priority. This happens, especially for those approaching retirement age.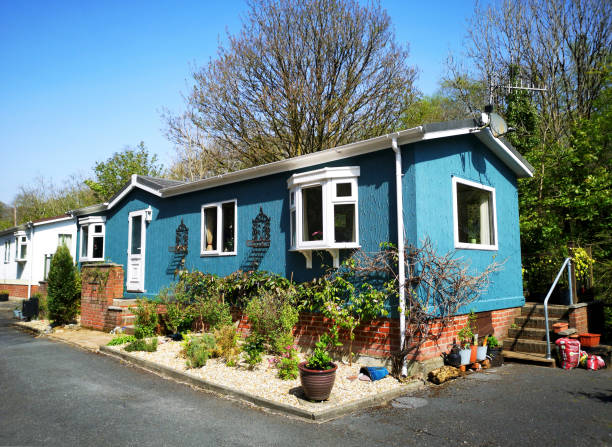 In this case, a smaller house becomes easier to maintain and manage. It also has low utility demand, which translates into cheaper bills. Again, this presents a cost-friendly approach, especially for those nearing retirement.

Change of Area: The value of a manufactured unit varies from one community to another. A homeowner can manage a reduction in their cost of living by moving from one manufactured home community to another. The advantage here is that you can even get a larger, or similar housing unit, to the previous one, at a cheaper cost. Whether you are starting a new job or nearing retirement, this would be an option to consider.
Mobile Home or Manufactured Home: You can achieve your downsizing objective by moving from a site-built home to a mobile or manufactured home. Mobile homes are by far more affordable to buy or rent, and cheaper to maintain.

Moving from a site-built housing unit to a manufactured housing unit has become a popular trend for downsizers, especially those who have reached retirement age.
The Manufactured Home Option
There has been a stigma associated with living in a manufactured home or mobile home, especially for those who had lived in site-built homes before. In a lot of cases, a mobile home has been branded as being unattractive, poorly constructed, and cheap.
However, times have changed, and the mobile home market and real estate industry have changed as well, and for the better. Nowadays, manufactured homes are well built and attractive.
The stigma that was always associated with living in a manufactured home community has disappeared. A mobile home has, therefore, become an option, especially for those who want to downsize in the real estate industry. This includes people who have smaller families, along with those nearing the retirement age.
Manufactured or Mobile
The use of the term mobile home was discarded in 1976 when HUD (U.S. Department of Housing and Urban Development) created the HUD Code for all homes built in factories. Since then, these homes have been known as manufactured homes.
The HUD Code addresses the following things in real estate:
●       Transportability
●       The homes overall quality
●       Strength
●       Construction
●       Fire resistance
●       Durability
●       Codes for plumbing, electrical, and HVAC
●       Energy-efficiency
However, today the terms manufactured home and mobile home are used interchangeably.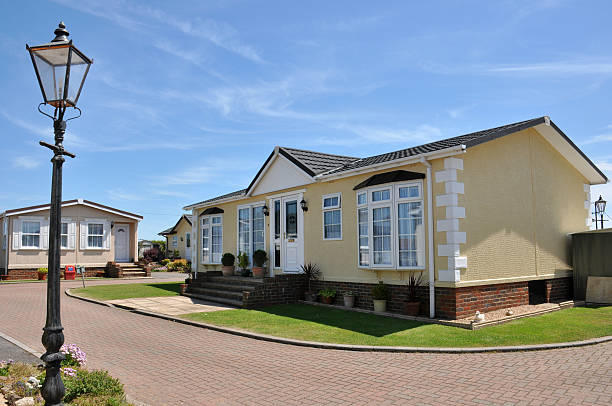 Factory-built units come in three types:
Manufactured Home: This is a single family unit built under a controlled environment in a factory, as per the HUD Code
Modular Home: A single-family unit built in at least two sections under a controlled factory environment
Prefab Home: This is a kit housing unit where all components are designed and developed off-site, and then taken for assembly
Manufactured Home Quality Standards
One thing that has discouraged many residents from downsizing into manufactured homes is the perception that the homes have low-quality construction standards, compared to site-built units.
However, this perception has been proven wrong since the HUD Code brought quality and safety standards to these units. These standards are almost the same to those used in the development of a site-built home.
In fact, in some cases, manufactured homes are constructed of higher quality, compared to stick-built units. This is because these homes are developed in a highly controlled environment.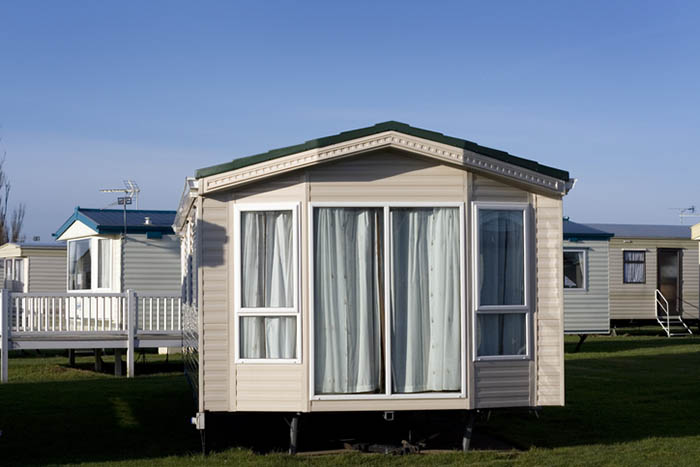 During construction, these homes aren't exposed to wind, snow, or rain. In even the most extreme conditions, the building materials won't be compromised or damaged by weather elements.
Manufactured homes are also built by skilled workers who have gathered experience over a long period. These workers ensure consistency in the quality of all manufactured homes.
The landscaping involved with manufactured homes is just as appealing and attractive as that in site-built units.
Mobile Home Communities
When many begin to investigate downsizing to a manufactured housing unit, they are pleasantly surprised that these homes are found in well-planned manufactured home communities. There are even manufactured home communities that are designed to accommodate 55 years of age and older homeowners.
Most new manufactured home communities come with exciting recreational facilities, a swimming pool, structural social events, and clubhouses.
Some mobile home parks are found in a community that has a lower value, thus translating into lower costs.
The communities are also peaceful and quiet, since the majority of the people there have either attained, or are nearing, the retirement age.
Land Ownership with Manufactured Homes
The land is the biggest risk associated with the ownership of mobile homes. When it comes to the land, there are several things to be addressed, including:
●       The owner of the land-lease community that the home is located
●       The ongoing costs related to owning that land
●       Is there a chance that a homeowner might lose the ability or right to own the land?
●       What would likely happen if you lose the right to that land?
●       What if the rental rate per month becomes unaffordable?
If the land where the manufactured home is located belongs to you, there is no reason to worry. Otherwise, you might be forced to lease the land.
Many manufactured communities and parks were established in areas that are on the outskirts of their respective towns, thereby offering little or no development. However, the communities of today are surrounded by development.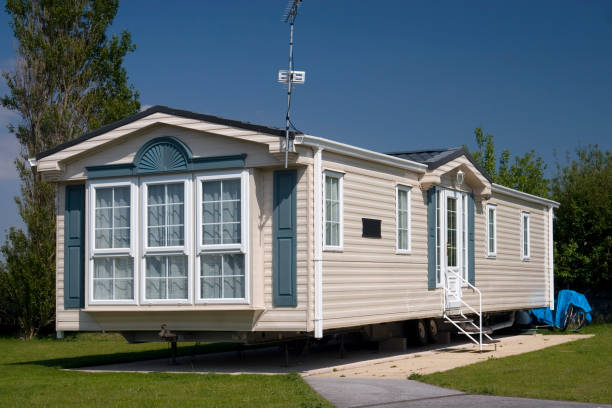 Before downsizing, it would be best to consider the land on which your home is located.
Manufactured Home Movers
Another major benefit of manufactured homes is that they are portable. This means that you can move them from one place to another.
For instance, if you secure a new job in a different city, you can move your home to that new community.
If you own a mobile home and would like to move it from one community to another, you should find a reliable and professional transporter.
The cost of moving a home will depend on several factors, which include:
●       The type of structure, i.e. whether it's a single-wide or double-wide structure
●       The dimensions of your structure
●       Route planning and survey
●       Oversize and legal transport
●       Delivery and pick-up, per the community
●       Escorts and permits, if any
For instance, an interstate move that requires no permits or escorts will cost between $500 to $3,500. An out of state move can cost between $2,000 to $15,000.
Pros of Downsizing into a Manufactured Home
Many residents aren't just downsizing their homes for no good reasons. It turns out that downsizing presents some benefits that you would never imagine.
Let's look at some of these benefits:
Downsizing to a Manufactured Home Saves Money
If you have ever invested in an expensive home, you understand the financial disaster that comes with such a move. The smaller the house that you rent or buy, the lower the cost.
Apart from opening more room in your budget per month, you'll also manage to save a modest amount, which can allow you to pay for your mobile home upfront, if you so choose.
You'll automatically see the fruits of downsizing, especially if you were to move from a site-built home to a mobile home. As we've said before, manufactured homes are known to be more affordable compared to site-built units.
Freedom from Debt
A big house will also translate into a big mortgage. A smaller housing unit won't attract any mortgages since you can easily pay for everything right from your pocket.
You'll, therefore, have less time wondering how you'll finance your home. Even if you lost your job or experienced some financial hardship, you could still afford to pay your rent per month.
You can also channel the money you save to make improvements in your home.
You'll Have Less Room to Hoard
Downsizing to a manufactured home means that you have moved into a smaller home that has limited space. It'll force you to declutter and keep only the stuff that you need.
Freedom to Move With Your House Anywhere You Go
This may be the biggest advantage of downgrading to a mobile home. For instance, how many times have you moved and relocated to a different city or state?
Now imagine buying a stick-built home and building one for yourself every time you move. This wouldn't make any economic sense. It'll be costly, and in most cases, you'll have to sell a home first before building another one.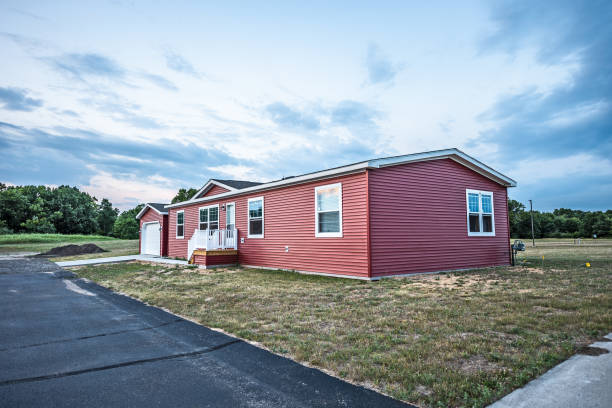 What if we told you that moving with a mobile home could be as easy as igniting your truck and driving away? Most of the mobile homes are developed on trailer beds, leading to easy moving.
With a manufactured unit, you can achieve the following:
●       Move with your house when you find a new job in a different community, without having to buy a new one or sell the old one
●       You'll never need to worry about renting or hiring a mover
●       You can stay with family and other residents without infringing on each other's privacy
●       Avoid anticipating natural disasters
●       You'll own a cheaper and reliable vacation room
●       You'll never pay for a hotel room on a road trip
More Time
Homes are time–consuming when it comes to the care and maintenance that they require. However, mobile homes could just take one minute to vacuum your floor and do some general cleaning.
Remember that the free time that you have is inversely proportional to the size of your home. This means that you'll have more free time with a decrease per square foot. It would, therefore, be more liberating if you settle in a mobile home.
Better Quality Home
When you downgrade to a mobile home, you'll manage to upgrade the home to the quality you want, since you'll manage to cut the cost of the house and materials significantly.
For instance, having a marble countertop in these homes won't cost more per square foot compared to traditional homes. You can also install hardwood floors in your house at an affordable price.
You'll Live in a Friendly Manufactured Home Community with Exciting Features
If you have ever lived in a manufactured home community, then you understand the mobile home living environment. Most of the mobile home parks are friendly and clean.
Several activities are planned to bring residents within the communities together. In the process, you'll make quality friends with other residents. You'll also spend quality time with your family in mobile home parks.
In most manufactured homes, you'll interact with some of the best features ever. For instance, some communities have a swimming pool, spacious parking, and well-designed floor plans.
Cons of Downsizing to a Manufactured Home
Even though downsizing to a mobile home brings several benefits, there are also some drawbacks that you should have a good idea of. Let's look at some of these disadvantages:
Finite Architectural Designs
Whether you're looking for a single-wide or double-wide unit, Realtor Darren Robertson notes that "you won't find a variety in architectural design when it comes to manufactured homes, as you would with site-built homes".
These homes are mainly developed in a boxy design. They are designed in rectangular, redundant shapes that are determined by transport limitations. The design is not pleasant to many residents.
The Homes Have Limited Size
Manufactured homes are designed with a limited size, again being determined by transport limitations. However, this won't be a challenge if you're entering a mobile home as part of a downsizing strategy.
Manufactured Homes Depreciate Faster
One of the main disadvantages of a new manufactured home is that it depreciates greatly. Unlike site-built homes, manufactured units don't come with the land where they are placed. You'll have to lease the land or buy your own.
Mobile homes are personal property, as compared to stick-built homes, which are real property. Personal properties can be moved while real properties are fixed on land. Generally, personal properties reduce in value with time, like a car, while real properties appreciate.
Financing
Since a mobile home falls under the real property category, it's expensive to finance using mortgage payments. Whether you're buying a single-wide or double-wide manufactured home, you should expect higher interest rates, with shorter terms, on your mortgage payments.
Damage To Your Home
Although downsizing to a mobile unit will save you a lot of money, the home might damage easier. The home has a temporary foundation, making it a higher potential to be damaged by storms and strong winds.
Mobile Home Park Policy
Whether you buy or rent a single-wide or double-wide unit, you'll find yourself in a mobile home park where you lease land. This means you'll have a landlord who will set rules and procedures for living in that mobile home park, even though you pay rent per month.
It also becomes difficult to sell a home that is in a mobile home park. If you end up selling a home in a mobile home park, it'll be at a much reduced price.
Conclusion
Downgrading to a mobile home could be a tough decision, especially if you have been living in a site-built home. However, it could be the best idea, if you're downsizing for the right reasons.
If you downsize into a perfect home, you'll end up saving a lot of money in the process. There is also a unique opportunity to move with your home anywhere you go. You can also get a modern style house, with access to quality features such as parking, swimming pool, and high-end countertops.
Not to mention, you'll evade the burden of having to finance your home using expensive mortgage payments.
We hope that you manage a successful downsizing into a home of your choice, in the absolute best mobile home park for you and your family.