During summer, moving into a new home is often convenient for several different groups of people such as families, students, and busy professionals.
 Whether in mobile homes or stick-built homes, many Americans relocate between Memorial Day and Labor Day.
Even though moving during the summer is convenient for the majority of people, still, it can be downright miserable, mainly due to the oppressive season's heat.
It can be overwhelming and, therefore, it is only ideal if you know some crucial tips on making your transition smooth.
When moving during summer, you'll need to give a little bit of extra thought to logistics and how to keep cool.
Ask any expert, and they will tell you that summer is the most popular time of year to move.
Moving into a Mobile Home
Even though the relocation process is stressful whether you plan to hire professional movers or not, moving into a mobile home with  or stick-built home is quite exciting.
With that said, you need to be aware of a couple of things if you want a successful relocation to your new mobile home.
For example, you may have to make sure your mobile home (single-wide, double-wide, or triple-wide) is working and operating as advertised. There're so many things to take care of that making a checklist can be overwhelming.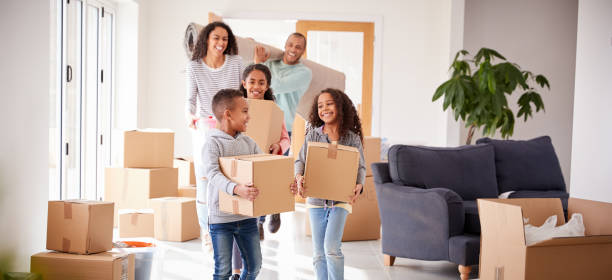 Fortunately, we've researched everything you need to know about moving into a mobile house in the summer.
Here are the top five tips:
1. Plan Ahead of Time
For many homeowners (whether stick-built homes or mobile homes), summer is the prime time for moving into a new home.
As such, you'll need to plan everything. From looking for a logistics company to the actual moving day (to your new home), you need to have a clear blueprint for who will do what, and what will go where!
For moving companies, the demand is high, and they expect to fill up their schedule quickly. If you can, start looking for professional mobile home moving companies like the moving boxes Sydney as early as six to eight weeks before the actual moving day.
If you want to avoid the blazing heat, you may also want to pack up your mobile home belongings several days before your move and be as organized as possible.
With so much to do on a moving day, planning ahead of time will give you room to breathe and avoid the final rush to get to your mobile home.
In addition, it is crucial to research market analysis, statistics, trends, data rates, and forecasts on moving services. All of these need room for adequate research.
If you have to sell your current mobile home before moving, then that needs the proper research time allotted for. Selling a mobile home is not a quick venture. You may want to research "selling your property fast," for more tips.
Besides, this is also the time you may want to use for selling any extra house items you don't need. If selling isn't an option, then at least you will have the time to figure out the alternative.
2. Meet the Mobile Home Park Management
As we all know, moving is quite overwhelming (the risk of property damage and so on), no matter if you are moving into a mobile house or a stick-built home; so finding someone who can make your life easier during this time can be life-saving.
It is crucial to figure out where the mobile home park owners operate, whether from their mobile home or office. With this information, you'll know where to go in the community if you have any burning issues.
Most mobile home communities (trailer park or leased-land community) have strict regulations. As such, you may want to know the inside-out of your new community.
Familiarize yourself with the mobile home park rules and regulations. You don't want to begin your new life on the wrong foot by breaking the manufactured home park rules.
Ask as many questions as possible. For example, questions regarding mobile home utilities, community rules, and mobile home lot rent payments are something you may want to be quite familiar with. You don't want to interfere with other people's lot space.
It may be easier to ask these questions in-person, rather than asking them via email, text messages, or phone call.
3. Move on the Least Busy Day
Weekends are always packed because most people are free to do other things, apart from their daily jobs. As such, you may want to plan your mobile home move during weekdays since most people have to work.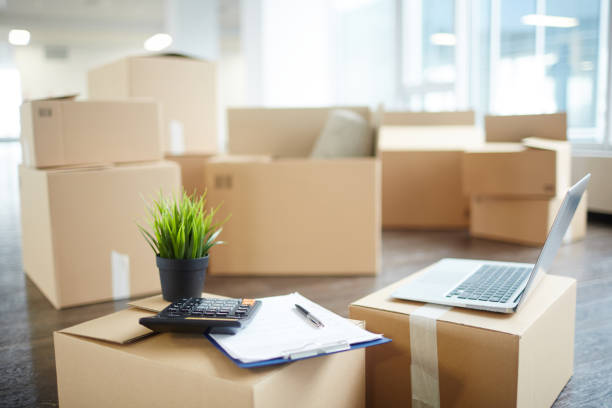 With this in mind, you can beat the high prices many people pay on weekends and the busiest days. Besides, the beginning and the end of every month are also packed, so you may want to avoid these days as well.
If you have to move on a particular day, like Friday or Saturday, or the first or last day of the month, chances are it won't be an easy process to find a mover, especially if you book at the last minute. This means that latecomers are forced to pay steeply hiked-up prices.
4. Expect to Pay More
As a rule of thumb, winter is the cheapest time to move because the demand for professional moving services is at its lowest.
During winter, prices can be discounted 15 percent or more, compared to the peak summer months.
With that said, there's no getting around the fact that summer is the most expensive time to move. Everything from moving containers to moving companies is in high demand during the summer months, and hiring them will cost you more.
Why the high demand?
It's the time of the year when schools are out for the summer
The majority of the families with school-age children are simply keen to move during this time
College students are also moving into and out of their dorms during the beginning and end of the summer
For this reason, owners of stick-built homes and mobile homes consider summer to be the right time to relocate. As such, you'll likely have to pay more to move during these months.
When you're moving on a tight budget, it's only natural that you will be looking for good ways to reduce the moving cost. Relocating on the least busy days will be one of those tricks to help you reduce those costs.
5. Start the Move Early in the Day
If you want to beat the heat, start your move early in the morning.
It's a good idea to book your mover to arrive early in the morning, while it is still relatively cool. This is when temperatures and humidity levels tend to be lowest during the summer months.
Heatstroke is a real danger when moving in the summer. Remember to stay hydrated if you're doing strenuous activity, and wear light clothing, so you don't overheat. Moving day is not the day to worry about being stylish.
It's also not the time to be uncomfortable. If you're moving in the summer heat, you need to wear light materials.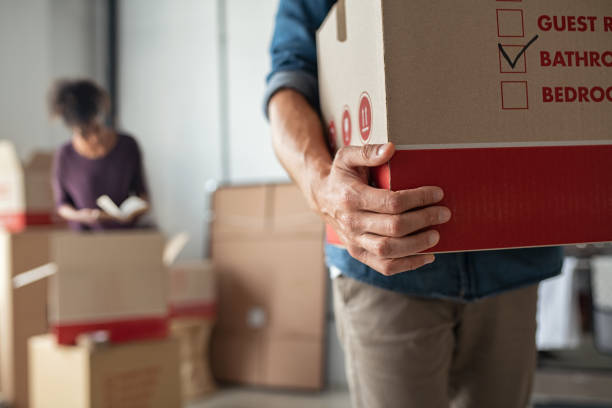 In addition to beating the heat, you're also more likely to beat the traffic by starting the move early. Aim to begin around 8:00 am, or earlier if possible.
If morning hours are not okay with you, moving late in the evening may be another choice, when the temperatures cool down again. Moving in the late afternoon or evening hours may have its perks and drawbacks, too; weigh them before making the choice.
Why is My Mobile Home so Hot?
Suppose you ever thought of such a question. In that case, the issue of energy-efficient mobile home heating and cooling is much larger than you might think, considering that over 20 million Americans live in mobile homes, according to the latest Census figures.
If one person asks "why is my mobile home so hot?," you can believe many others have, too.
To figure out the answer to your question, begin finding out when your mobile home was manufactured. Older mobile homes built before the HUD Code came into effect, lack the technological advantages that newer energy-efficient mobile homes bring.
If your mobile home is older, then it may need more work to upgrade it to the current standards or, in other words, make it energy-efficient.
The essential problem with hot mobile homes in the summer, despite air conditioning, is that thermal energy is being allowed to transfer at someplace or places throughout the home.
The heat from the outdoors is getting transferred either directly, maybe an air leak around the door or windows, or indirectly through solid surfaces such as windows, floors, ceilings, walls, and doors.
To solve these mobile home problems, you may want to perform caulking and weatherstripping to create air-tight seals around doors, plumbing, and ducts.
Ways to Keep Your Mobile Home Cool in the Summer
For some people, summer is the time for basking in the sun and going on holiday, while for others it's the time to focus on relocating. Either way, it's convenient for each party, but when the heatwave hits, day after day of high temperatures can take its toll.
While in your mobile home, the summer heat may not let you enjoy going about your daily life. With that said, there are plenty of measures you can put in place to keep yourself cool, even in the height of the hot weather.
Air Conditioning
Installing air conditioning in manufactured homes could be a significant investment. It has worked for many traditional homes and mobile homes.
In that case, opt for a heat pump system that can be used to warm your mobile home in colder weather.
If you only spend a part of the year in your holiday home, then a mobile home, coupled with some sturdy fans, should get some cool air moving around your home.
Add a Veranda
A mobile home veranda could spell the difference between enjoying your summer or the heat turning your summer into a nightmare. It gives you an outdoor space for resting.
If your mobile home doesn't have a veranda, now's the time to add one to escape the summer heat. This could be a simple off the peg wooden or metal structure, or you could build something bespoke for your home.
It's essential to add a cover for shade. Some pergolas come with a material roof or a more casual, beachy look; you could even rig up a sail.
If you're a permanent resident, consider creating a shaded outdoor room, but be careful if you decide to use glazing; you will need to ensure that the glass is treated to prevent heat build-up.
In addition, after moving in, you may want to apply elbow grease on most surfaces, from kitchen surfaces and bathroom tiles, to fabric and even machinery, just to give your home the best look.
Reassess Your Interiors
You may want to add fly screens to your manufactured home windows so you can keep them open during the day, creating a flow-through of air in your living space, without you getting bitten to death!
You may also want to think about your mobile home light bulbs. Mobile homes with LED lights generate light more efficiently, while also saving on mobile home energy bills at the end of the month. Besides, they generate less heat than incandescent bulbs.
How to Find the Best Moving Company
Logistics is one of the most important factors when moving into manufactured homes. Of course, you need someone to help you pack and unpack, as well as load and unload the household property, to and from the truck. And lastly, transporting the household property to your next new home.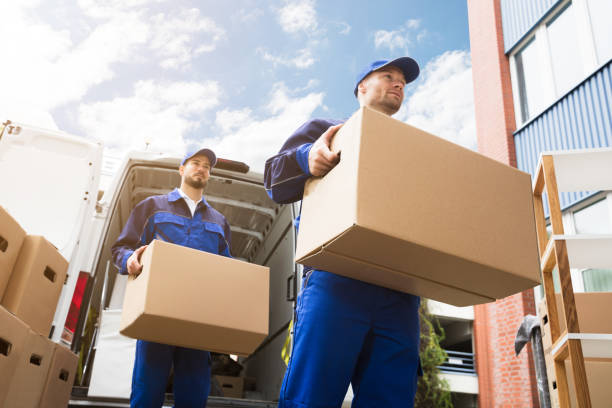 This is where moving services come in. They help make your transition as smooth as possible. However, finding the best services can be overwhelming, especially for beginners.
The good news is that we have tips on how you can locate one quickly, without wasting much time:
Start Early
Moving day is stressful enough without scrambling to find a mover at the eleventh hour.
Start your market research early, so you have plenty of time to compare companies and estimates. As a rule of thumb, if a mover is available at the last minute, it's probably for a reason.
Experienced Companies
Nothing beats experience when it comes to services. Choose reputable moving services that are known for their excellent services, within your location.
Being the summer, you don't want delays that could eventually expose you to the hot blazing sun, when your initial plan was to move in the morning hours.
However, this doesn't mean that new entry companies aren't good enough for the job. So don't be surprised that the new moving service within your location offers the best deal.
An experienced company will guarantee you the safety of the property to your new home.
Referrals
It's one of the best ways to know if a company is the right fit. The referrals could be from friends, family, or even professional help. Following their lead could be a chance to meet the best moving services.
A good mover will have a great crew that can empty your living room space quickly and load the stuff up in the truck.
Search Online
Doing a quick search online will spoil you with choices.
Draw a shortlist of prospective candidates you feel are within your budget, and eliminate one after the other until only the best remain.
You may want to check their ratings, as well, to gauge their ranking and customer reviews. Online reviews and word-of-mouth are the best places to start when choosing a mover.
Ideally, you read reviews on trusted sites like Yelp, Google, and the Better Business Bureau. Reviews provide a reliable, unbiased look at a company's level of service in action.
What's Included?
Do you have to pack everything up yourself, or will your movers take care of it for you? Will they provide boxes, blankets, and other moving supplies?
Is fuel included in the cost, or will it be an extra charge smacked on at the end? Ask the right questions to avoid unexpected costs on moving day.
Get Estimates
Moving into a mobile house needs budgeting.
Once you have a list of prospective companies, it's time to get the estimates. As a golden rule, if a mover doesn't give you an on-site estimate, you shouldn't hire them!
You may want to get at least three in-person estimates; this way, you'll have sufficient options to consider when making your final choice.
Final Thought
Mobile home living is growing in popularity. The number of mobile home residents continues to grow, with many people downsizing (selling their property) or choosing mobile home living to be their retirement homes. Or simply, others stop renting to have their own home.
Moving into a mobile home is exciting, but the process can be tedious during summer. Known as the prime time for many people (site-built home and mobile homeowners alike), you may want to plan ahead of time and have a clear blueprint.
With a clear plan, you'll have an easy time moving to your new mobile home.
To make your moving easier, hire the right moving company for the job. After all, you're trusting people you don't know with your most precious items, during one of the most stressful experiences of your life!