Manufactured and mobile homes boast some advantages over site-built homes, especially regarding mobility and affordability. However, just like site-built homes, mobile homes require regular maintenance to last longer.
Since the homes are designed and developed in a factory, they have different maintenance concerns compared to site-built homes.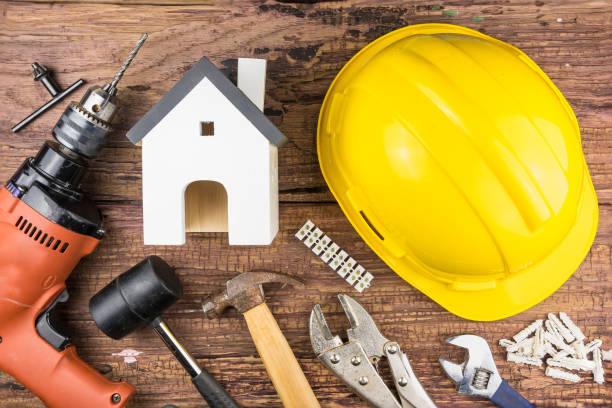 Here, we consider some home maintenance tips you should implement to make your mobile home durable and help maintain its quality.
Mobile Home Maintenance Tips
Maintaining a manufactured home is quite easy, especially if you understand the required steps. Let's go through some helpful maintenance tips:
Keep Your Home Leveled
One key concern about manufactured home maintenance is making sure that the home is leveled properly. Even though the homes are leveled during the installation process, they still need some adjustments over time.
Here, you need to keep an eye on windows that don't fit tightly and doors that don't close properly. This is enough of a sign that your home isn't well balanced. If you notice cracks on ceilings or walls and creaking on the floor, it's also an indication that your manufactured home isn't well leveled.
To verify whether your home is well leveled, you can use a carpenter's level in different locations of your home.
Even though there is an option of doing everything yourself, quality work will involve contacting a professional.
Maintain the Home Skirting
Your manufactured home perimeter enclosure or skirting promotes energy-efficiency, adds curb appeal, and insulates your residence. If you notice any holes in your skirting, it would be best to repair them immediately to prevent further damage.
Apart from repairing it, the skirting also requires proper ventilation to prevent mold and humidity from damaging your home.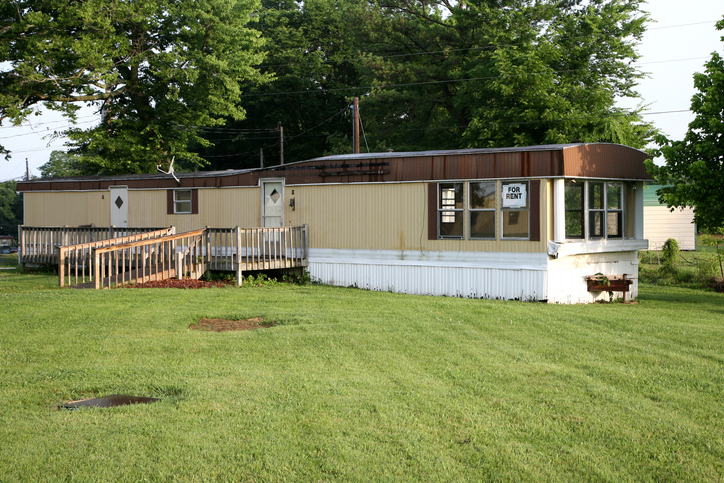 Proper skirting ventilation requires adequate planning to achieve. There is even a formula for determining whether or not your mobile home has adequate skirting ventilation.
The formula, which is represented by the ratio of (1:150), depends on the square foot of your home. This means that you'll require one square foot of venting for every 150 square feet of space.
Please ensure that your home has proper ventilation.
Understand Your Home's Plumbing
It's important to understand that the plumbing system in a mobile home differs from that of site-built homes. With that said, the overall plumbing concept is the same.
While the plumbing pipes run through the walls in a conventional house, they are run through the floor and located under the structure for manufactured homes.
In most cases, the plumbing systems in manufactured homes are equipped with cross-linked polyethylene or plastic water lines and PVC piping. The systems in a conventional house, on the other hand, are made of copper water lines and galvanized pipes.
In many locations, the stick-built home codes have slightly changed and are quite strict. In contrast, mobile homes are at the forefront of testing and applying new technology.
It would help to familiarize yourself with the manufactured home system's ventilation pipes and know where the shutoff valve is to turn off the water in case of an emergency.
Roof Care
The roof offers the home's first line of defense against any outside elements. There is, therefore, the need to take good care of your roof in order to keep your home safe and sound.
With that being said, the design of mobile homes means that certain areas require specific attention.
Many mobile homes are designed with flat roofs. Such roofs require special attention, especially during winter.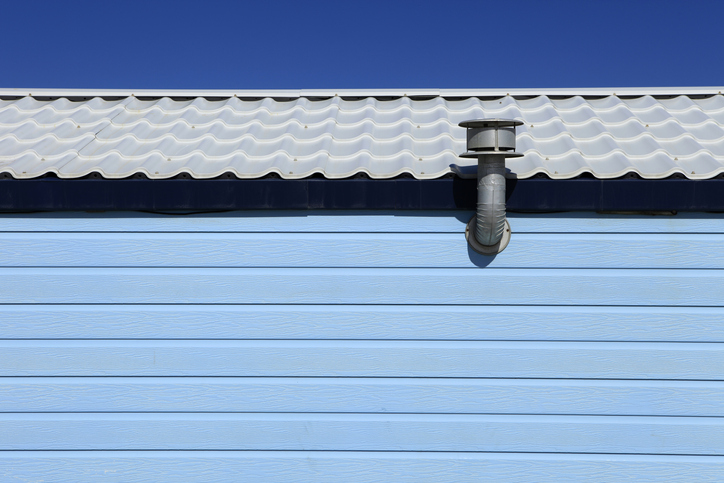 For instance, during winter, there is an accumulation of heavy snow that can damage your building. Any major accumulation should be removed from the roof immediately.
There is also the option of repairing and replacing damaged roofing materials. To extend the lifespan of your roof, ensure you seal it annually.
The type of roof on your manufactured home determines how often you must seal it. For instance, metal roofs require regular sealing than those with shingles.
According to the NRCA (National Roofing Contractors Association), homeowners need to inspect their roofs at least twice per year. The recommended times for this are during spring and the fall.
Understand Home Measurements
Mobile homes developed before June, 1976 don't employ the standard 'big box construction store' sizes. For these homes, bathtubs, exterior, interior, and doors are normally smaller.
Before you do any repairs in your home, ensure that you can measure everything, including windows, closets, faucets, doors, fridges, cabinets, stoves, counters, tubs, and walls. This way, as an example, it becomes easier to determine whether the beautiful countertop you spotted at the flea market will fit.
Ensure that faucets, doorknobs, and other fixtures fit properly. If you're unsure of the measurement and whether they fit or not, you can carry your current hardware to the hardware store for comparison.
Keep in mind that there are manufactured home fixtures that are designed specifically for these homes.
Perform Regular Inspections
One critical responsibility of being a homeowner is the ability to perform regular inspections both outside and inside of the home. In fact, this is among the most important home maintenance tips.
By doing the regular inspections, you're able to notice and address potential challenges before they translate into costly headaches.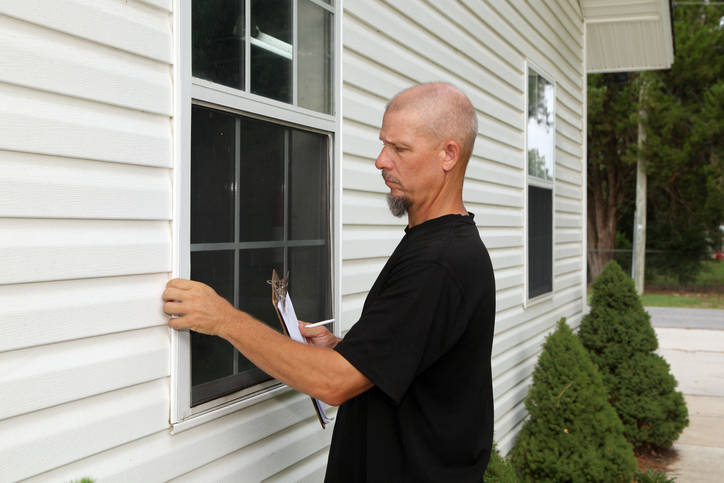 For a thorough inspection exercise, you can contact a manufactured home inspection service to help you out.
Below are the key areas that a routine inspection should focus on:
Water Damage
Water damage is a proven enemy of mobile homes. While inspecting your mobile home, ensure you check under the exterior window and the entire interior perimeter. A leaking roof, holes in the siding, and overflowing gutters can cause moisture to get into your home.
You don't have to be a roofing professional to ensure your roof is leak-free.
Many homes use metal roofs that can rust and crack over time. Nowadays, mobile homeowners are implementing steel or shingle roofs to offer a good visual appeal and prevent water damage. However, none of these scenarios guarantee a 100% leak-free environment.
Foundation and Floors
The foundation of a mobile home varies from home to home, and location to location. For instance, some areas allow a concrete block over crushed rock, while others allow your mobile home to sit over a beam or pier foundation.
With that said, mobile homes aren't typically placed on traditional foundations, like site-built units. It, therefore, means that the home's bottom side isn't shielded from harsh elements.
During routine inspections, ensure that the manufactured home has a good-looking surface. If you suspect a leak or notice pooling water, there is a high chance that the interior of your home is damaged.
If you think the issue with the foundation and floor is beyond repair, contact a professional to help you out.
Vapor Barrier
A vapor barrier operates as the first line of defense from any harsh elements underneath the home.
Since most mobile homes don't sit on a foundation, they're fixed with a vapor barrier to keep the moisture out. The vapor barriers can be black or dark blue and should stretch along the whole underside of your home.
You need to inspect the vapor barrier to ensure there are no signs of rips, sagging, or delamination. If any of the above is available, there is a potential mold issue or damage on the wood subfloor.
Air Conditioning Units
Air conditioners can make up for costly repairs. To know how your air conditioner is functioning, you'll have to test it. However, the general appearance of the unit can help you determine its remaining usable life.
You can start by determining the date of the air conditioning unit and furnace. There is a need to replace older units.
Windows & Doors
Inspect your doors and windows for any improper seals. Any section of your mobile home that is exposed to the exterior has the risk of moisture intrusion.
When you close your door, check to see whether you see light peeking through. If light peeks through, there is the need to replace the seals.
You should also ensure that the windows function effectively and lock properly.
Electrical
Electrical inspections are best left to professionals. However, there are basic checks that you can inspect yourself.
You just need to buy a tester and plug it into the wall outlet to check the wiring functionality. A tester helps to determine the potential for incorrect wiring of an outlet.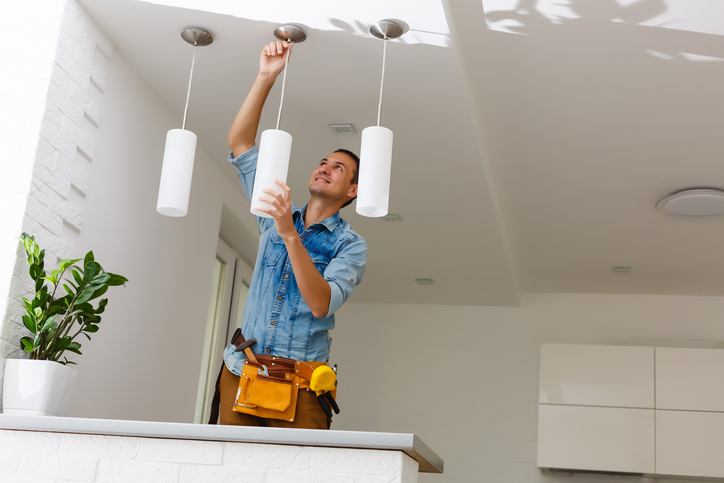 Apart from inspecting the outlets, you can also research the local codes to ensure that your breaker panels comply with them. Ensure that you have the right outlet types in appropriate locations as well.
Always hire a professional electrician when dealing with complex electrical wiring tasks.
Septic
You should hire a professional to inspect the septic for your home. However, you only need to inspect the septic if you're buying a mobile home that will stay on the property permanently.
An effective septic inspection involves the application of a sewer scope, which is a small camera fed through the plumbing. It provides you with the best view of the tank and the septic lines.
If your mobile home is situated within the city limits, your home might be connected to that city's sewer lines. No matter if this is the case or not, you still need to inspect the lines regularly.
Top Repair and Maintenance Services in Michigan
If you are in Michigan and are looking for the best mobile home maintenance service providers, you can select from any of the below options:
Liberty Supply & Service, Inc
This is the largest mobile home retail and service company in Northern Michigan, located in Traverse City, MI.
Liberty Supply & Service, Inc is reputable for supplying mobile homeowners with the best replacement parts.
Some of the installations you can get from this company include aluminum roof-over systems, shingled roof installations, doors and window installations, furnace and AC installations, and kitchen accessories.
Environmental Affairs, LLC
This is another reputable mobile home repair and service company known for offering quality services. The company is located at 951 Brown Rd, Unit A, Orion Charter Township, MI 48359.
This company has a proven reputation for making mobile home spaces safer for functioning and breathing. It's locally operated and owned, and open seven days a week for every mobile home owner's convenience.
Environmental Affairs, LLC offers friendly rates to enable you to save money. The company is certified for inspecting mobile homes and removing molds in a basement, attic, crawlspace, and living areas.
Danko & Son Inc Manufactured Home Service
If you're seeking a company that does just about all kinds of mobile home maintenance services, Danko & Son Inc Mfd Home Service is the perfect solution for you, located at 506 Lentz Court, Lansing, MI 48917.
This company is reputable for managing all services related to mobile homes, except setting up and transportation of the homes.
The company specializes in the repair of all models and makes of mobile home air conditioners and furnaces. It also installs deck awnings, siding, windows, water heaters, plumbing, and roofing systems.
Danko & Son Inc Mfd Home Service is the best company to call if you encounter bathroom and new kitchen challenges.
Air Technology Heating & Cooling
This reputable mobile home service provider is located in Wyoming, MI 49509. The company has been in operation for the past 23 years and has always been on top when it comes to offering quality mobile home repair services.
One thing about this company is that it's EPA and R-410 certified. It also boasts professional and certified preventive maintenance technicians in Michigan. Not to mention, you'll fall in love with their quality work and efficient service.
The services you can expect from this company include cleaning, air conditioner repair, furnace repair, ductwork, and heating systems installation.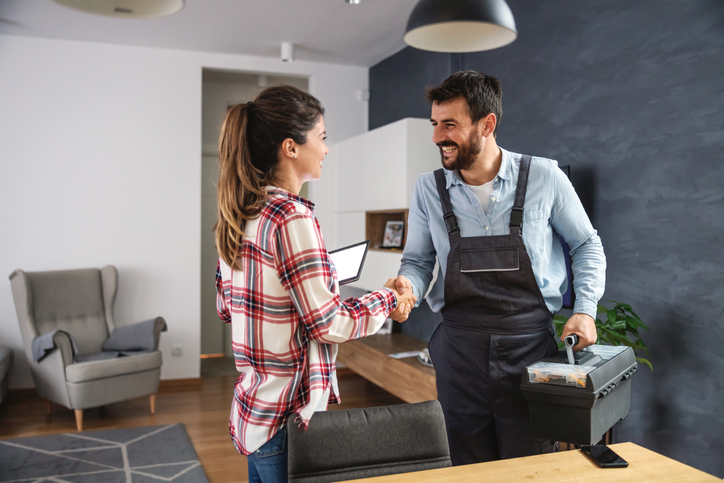 There are other notable mobile home maintenance and repair companies that you can consider in Michigan, which include:
Escue Service: 1283 Henri, Newport, MI
Turning Point Co: 49365 Hidden Ridge Dr, Northville, MI
Allstate Mobile Home Services: 1225 East Romeo Road, Leonard, MI
Pawl's Mobile Home Service: 741 West High Street, Mount Pleasant, MI
Kingcarz Services: 13288 Hersey Rd, Hersey, MI
Conclusion
Even though the maintenance of mobile homes might seem like a lot of work, it's less compared to site-built homes that require more expensive maintenance and cleaning to stay nice. That being said, it would help to do regular maintenance on your mobile home to avoid costly repairs in the future.
You should also do regular home inspections to identify any challenges. Here, you might be forced to hire a certified mobile home inspector to help you out.
For quality mobile home maintenance and repair, you should select any of the companies we have recommended above and follow the maintenance tips strictly. These companies have a proven reputation for delivering quality work.