Whether for recreational purposes or permanent living, a growing number of people are looking to purchase mobile homes for sale in Michigan.
Mobile homes for sale are inexpensive compared to traditional real estate homes. Simply put, a mobile home offers quality living at an affordable price. As such, it is one of the most popular forms of housing in the United States.
An estimated 20 million Americans live in manufactured homes, and the number keeps growing, according to the Manufactured Housing Institute.
Where to Find Mobile Homes for Sale
General affordability, low maintenance, and overall high demand are just a few reasons to invest in mobile home parks in Michigan. With that said, how do you find those mobile homes for sale?
Searching for mobile homes for sale in Michigan can be a complicated venture, if you are a new homebuyer.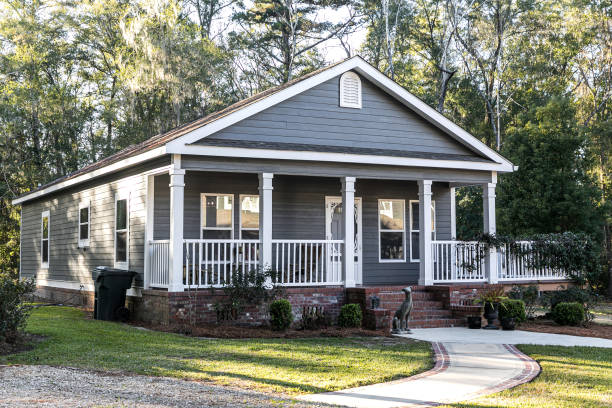 Manufactured homes can come in a variety of sizes such as:
●       Single-wide manufactured homes
●       Double-wide manufactured homes
Ranging in size from 1 to 3 bedroom, and up to 1,300 sq.ft., there is a range of single section floor plan options.
You can find double-wide manufactured homes with 1, 2, 3, and even more than 4 bedrooms near you, in Michigan.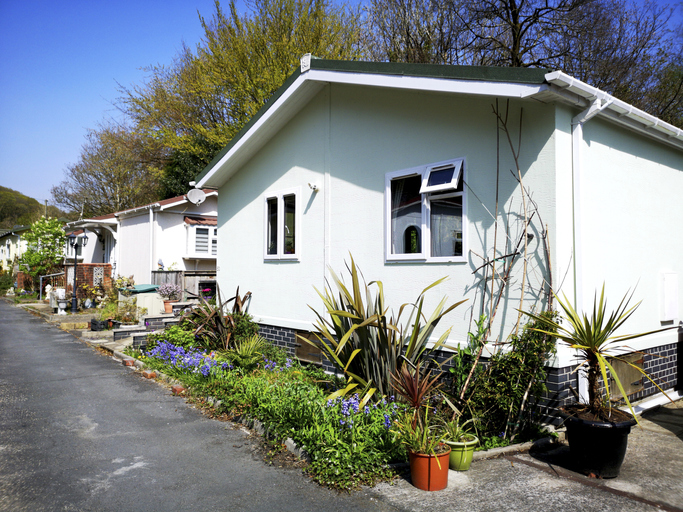 Whether you are searching for a single-wide mobile home, double-wide mobile homes, cheap mobile homes, used trailer homes, or any other variation of a used mobile home for sale, we hope to help you do that with this guide.
Search Online for Mobile Homes for Sale
One of the easiest and most convenient ways of finding a mobile home for sale in Michigan is to search online. Several online property sites either deal with mobile homes for sale exclusively or can connect you with prospective mobile home sellers.
It's essential to do your due diligence here by researching every mobile home listing you're interested in. Searching online can save you from the hassle of driving miles away throughout Michigan in search of mobile homes for sale.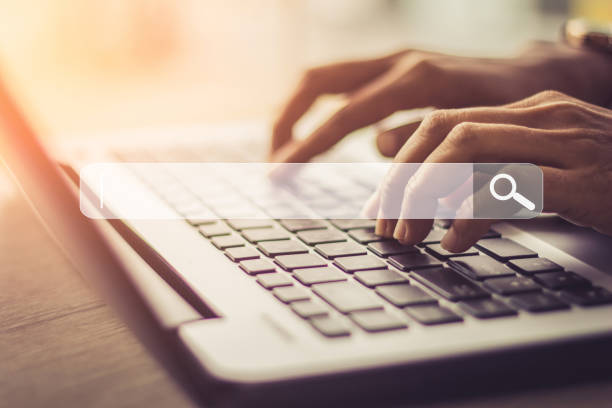 That said, you can search through mobile home listings all over Michigan and see photos of the property before making the trip out there in person. Connect with us for more information on our available manufactured homes.
Many mobile home listings have photos, addresses, and descriptions, which you need to see if the home is worth pursuing.
Note: Online search can be separated into three different types:
1.     General Real Estate Search
2.     Mobile Home Niche-Specific Search
3.     Classifieds
The above search options can help you land your dream manufactured home.
Talk to Real Estate Professionals
The best way to find the perfect mobile home for sale in Michigan is to find someone with real estate market knowledge.
If you need someone to guide you through your buying journey, there's no one better than a real estate professional. Connect with us to land a professional to help you find your dream home.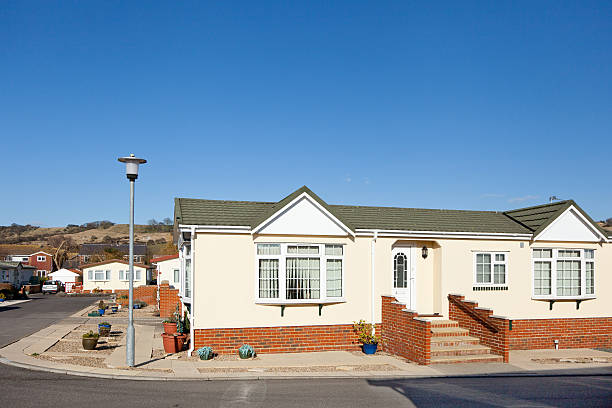 Real estate agents in Michigan know the mobile home market well. However, not all agents have experience with a mobile home or RV properties, so look for a professional that does.
You must understand the type of housing you want. The more specific you can be, the easier it will be to find a suitable mobile home for sale.
The best thing about using agents is that they will save you many headaches finding the best manufactured home, but going this route will cost you a couple of bucks for a service fee.
That said, agents bring experience and expertise to the table, making the mobile home transaction smooth and stress-free.
Search Off-Market and Connect with Owners Directly
If you are looking for mobile homes for sale in Michigan, you can either search on or off-market listings.
On-market refers to properties actively listed for sale, either through listings platforms or otherwise. On the other hand, off-market refers to the nation's entire asset stock of listed and unlisted properties.
One of the best ways to search off-market is to scour public records and piece-together information on individual properties.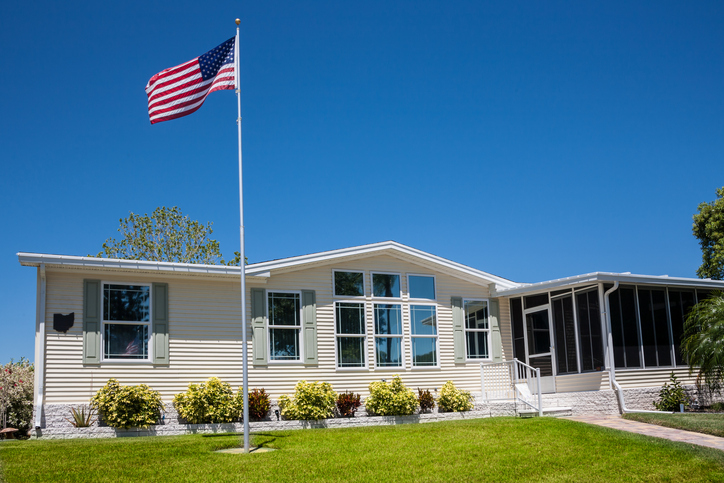 To cut down the hassle, you will want to use a property intelligence platform such as Reonomy, designed to help you discover, connect and close new opportunities across the country.
When you go off-market, such platforms make it easy to narrow searches and uncover critical indicators that can point to a likely mobile home sale.
Find Mobile Homes for Sale with Driving Discovery
If you know of local mobile home parks in your area, simply driving through them and looking for signs that say "For Sale" hanging in a window or on a post is a great way to find the perfect deals on mobile homes.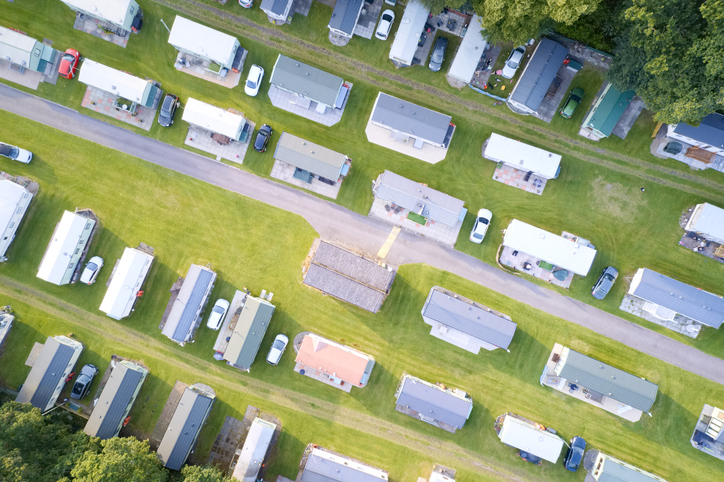 If you don't know of any parks, or would like to find more to visit, using a tool such as Google Maps is a great way to locate them.
Search for "mobile home parks near me, Michigan," and the search result will be more than enough to guide you. You can choose from a variety such as 2 or 3 bedroom, near you.
Also, if you see someone out for a stroll, stop them and ask about a mobile home for sale. They could help you find great manufactured homes deals.
Final Thought
Mobile homes are growing in popularity; more and more people embrace the idea of simplicity; accepting the fact that less is more. Apart from its affordable pricing, manufactured homes offer quality living just like stick-built homes.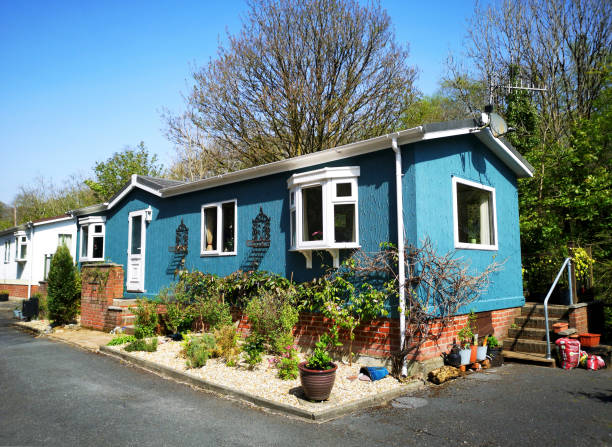 We understand how challenging the home search can be, so connect with us to cut the hassle and stress in finding the right mobile home.