Do you want to buy or rent a modular home in Michigan? Modular homes are now among the highest quality and most affordable home options that there is.
A modular home offers you an opportunity to get your dream home at an affordable price, unlike a stick-built home. However, you should be aware that these homes also have some drawbacks.
Here, we explore everything you need to understand about modular homes in Michigan.
Modular Homes: Michigan
Before we explore modular homes in Michigan, let's first understand what the homes involve:
What are Modular Homes?
A modular home is a home unit that is built in an indoor environment, like a factory setting. The finished units are covered and then moved to the new location, where they are assembled.
A modular home isn't a mobile home, but rather more like a site-built home that is developed off-site. The homes are sometimes referred to as system-built, prefab, or factory-built homes.
Prefab Homes vs. Modular Homes
Prefab homes and modular homes refer to the same thing.
Prefab homes are still homes designed and developed off-site, with the different sections then transported to the site and then assembled.
Modular homes are, therefore, considered prefabricated homes.
Manufactured Homes vs. Modular Homes
Modular and manufactured homes are not the same.
A manufactured home is normally placed on a temporary foundation. The homes can be transferred from one place to another, and are sometimes referred to as mobile homes.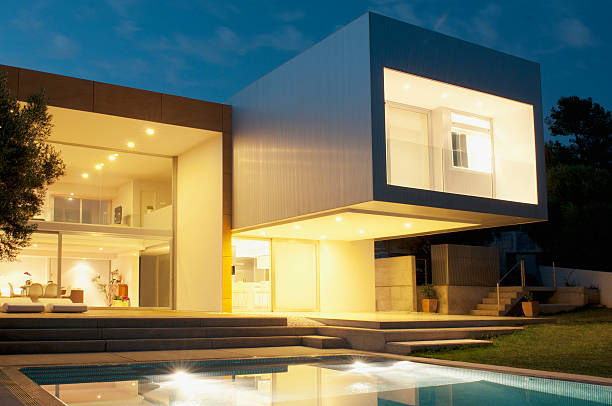 With that said, regulations and laws guide the relocation of a manufactured home.
Mobile Home vs. Modular Home
A mobile home is simply a manufactured home developed before June 15, 1976, when the HUD Code was put into effect.
When the HUD Code was passed, (Housing and Urban Development) they were renamed manufactured homes.
How Modular Homes Differ from Site-Built Homes
Since modular homes are developed indoors, they are completed within weeks. They don't experience the same delays, as a result of things such as weather, as we see in traditional homes.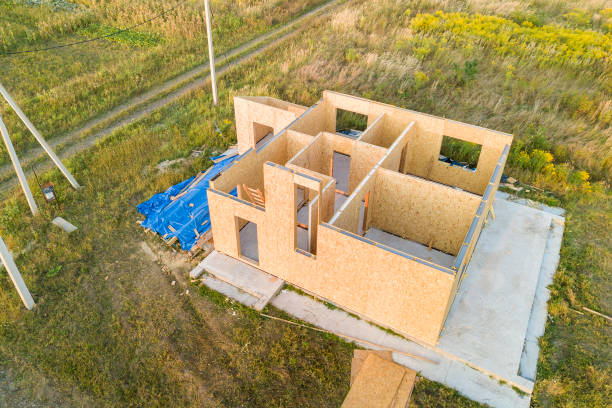 The homes must also comply with guidelines, building codes, and specific rules that often surpass those of any traditional home.
When you buy or rent a modular home, ensure you shop around and view some model homes. There is a significant difference in service, quality, and price with such homes.
Do All Modular Homes Look the Same?
Contrary to this popular misconception, these homes don't all look the same.
There is no design limitation to these homes. For instance, you can design styles or floor plans for your dream home basically in any way you can a traditional home.
You can incorporate any architectural detail or window style you would like.
Where to Find Modular Homes for Sale
Countless companies are developing and selling modular homes. You can either buy a pre-designed home that requires nothing but installation, or customize the unit with your desired floor plans.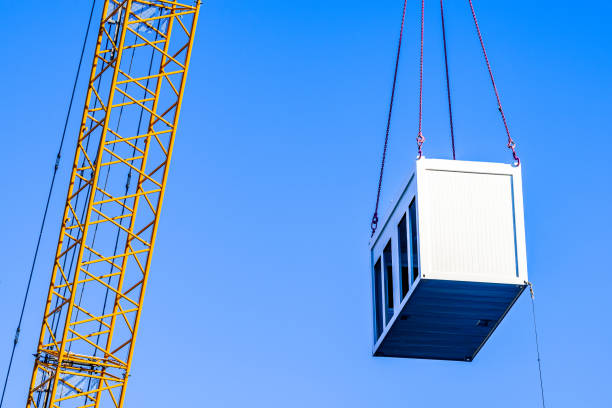 Below are just a few examples of some places you can buy your dream home:
Amazon
That's right! Amazon is without question one of the best places to find a home.
Just do a quick search, and you'll land your dream home. You can also check out model homes to see the different floor plans that are offered and which fits your needs.
For instance, a 1,000 sq ft modern home by ECOHOUSEMART is delivered within 100 to 120 days after ordering.
Nationwide Homes
This is a reputable home manufacturer/dealer servicing the Southeast areas. The homes available here offer a variety of floor plans, including Cape Cod, Ranch styles, and two-story prefab homes.
Nationwide Homes are available in North Carolina, West Virginia, Georgia, Virginia, Tennessee, and South Carolina, so this is not one that has homes available to the residents of Michigan.
Impresa Modular
Impresa Modular is another reputable company that can ship homes almost anywhere in the United States, including Michigan. The company offers eight home styles/floor plans, including the popular contemporary styles.
Advantages of a Modular Home
Let's look at what makes a modular home appealing to buyers:
High Quality
The quality of these homes has improved greatly and can often compete with any standard traditional home. In fact, at times, the quality of these homes can be greater than some site-home finished products.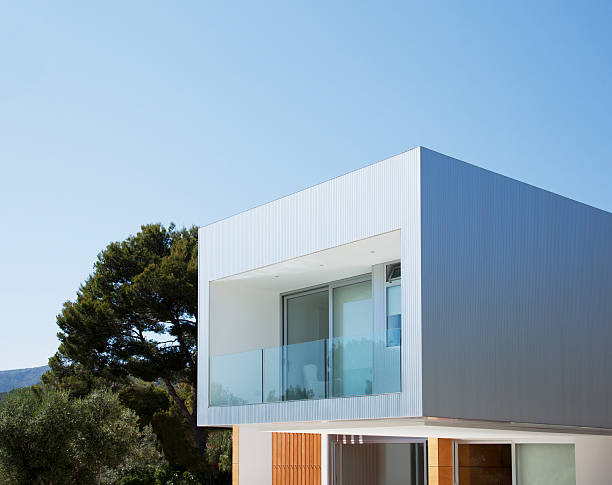 Since the homes are developed in a factory environment, on an assembly line, the building process is under intense quality control. This is among the reasons why people prefer to purchase these types of homes.
High-Speed of Construction
A modular home is constructed faster than any traditional home. For instance, with a stick-built home, the construction materials are sourced from different suppliers, often leading to delays.
However, a modular home is developed by competent industries, meaning that supplies are abundant for the job, all in one central location, so it is constructed quickly.
The development of a modular home isn't affected by inclement weather such as snow, thunderstorms, or rain. These homes are developed in an indoor environment, so the weather is never an issue.
The transportation of a modular home to your new site is also a time-saving experience.
Modular Homes are Affordable
There are fewer costs linked to the construction of a modular home. These homes are known to cost at least 15% cheaper than a stick-built home, on average.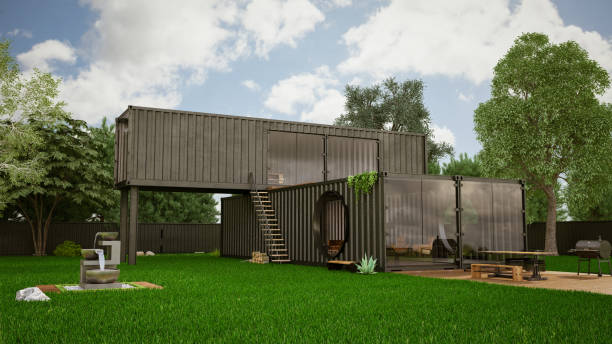 If you don't have a large budget, then a modular home may be the best option for you.
Financing Options Through Manufacturers
Apart from the regular financing options available to most buyers, there is also usually the option to finance a modular home via the manufacturer.
You might even get better financing options from some manufacturers than you would from traditional lenders. This means that you'll get a more affordable home with favorable financing.
Modular Homes are not Mobile Homes
A modular home is not a manufactured home, nor is it a mobile home. Even though mobile homes are now built to a better standard nowadays, they aren't as good of value compared to modular homes.
Mobile homes have lower resale value compared to both stick-built and modular homes. They also don't last as long as modular homes.
Disadvantages of Modular Homes
There are some challenges that you should understand while considering purchasing a modular home.
Even though these homes offer plenty of benefits, they aren't in the same league as site-built homes, especially when it comes to the public's perception.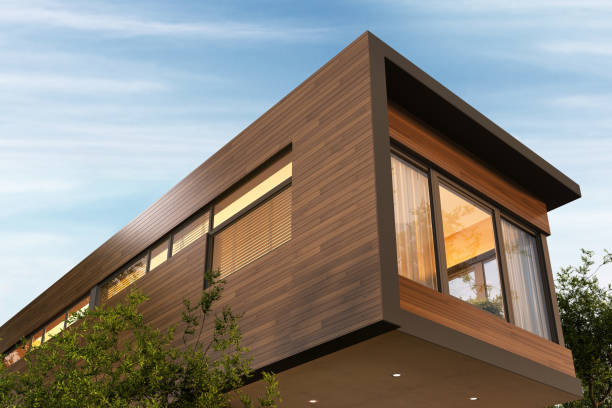 Below are some downsides to these homes:
Fewer Customization Options
Even though these homes can be developed in various configurations and floor plans, it isn't easy to customize them.
The homes aren't as flexible as site-built homes. For instance, you can't come up with circular floor plans if you wanted to.
You Should Factor in the Cost of Land
Even though modular homes are cheaper to purchase, you still have to buy the land where you'll place the unit.
The cost of the house combined with land could be a bit shocking, especially if you aren't prepared for such.
If you go with this option, you should set aside enough money for buying both the home and land.
There Might be Land Restrictions
Although a modular home is favored over a manufactured home, in most places, some municipalities and neighborhoods won't allow you to build such homes. You should ensure the location you want to place your dream home allows such units to be erected.
With that said, more and more places are now accepting the building of these homes.
Why Modular Homes in Michigan?
Michigan is one state that is reputable for having quality and affordable homes. Below are some reasons why modular homes are better in Michigan:
Homes in Michigan are Affordable
If you're after cheaper, but quality, homes, Michigan is the place to be. Here, you can get a home for as little as $30,000.
To own a home in Michigan, you are required to pay a down payment as low as 10% of the home's price. You'll never get such a good deal in another place.
When renting a home in Michigan, the prices could be as low as $795/month.
These Homes Have It All
Most homes in Michigan are designed with pitched roofs to assist with water draining. They are also designed with vinyl siding to make them weatherproof.
Michigan modular homes also present a variety of different floor plans to select from. The floor plans include, for example, homes having 1,500 sq ft., with  2-baths and 3-beds. There are also floor plans that have sizes of up to 2,000 sq ft, and more.
Most of the floor plans in these Michigan modular homes also include oak kitchens, stone fireplaces, hardwood flooring, and other modern features.
You'll also be excited to find that central heating and air conditioning features are included in most home floor plans.
Excellent Home Communities
Most homes available in Michigan offer you a chance to have your own private yard, while being within a good proximity to neighbors.
If you own pets, Michigan modular home communities will be just perfect for you. Apart from allowing pets, there are also pet parks where you can take your pet for a walk.
There are also organized community events that are meant to bring people together. Not to mention, if you love nature, Michigan has several public parks where you can relax with your family.
Michigan Has a Variety of Home Zones
Michigan has some of the best and fair zoning laws in the country. There are also several home zones where you can find an affordable home.
Zones in Michigan also have access to quality facilities such as schools, roads, and shopping avenues. You'll also have access to amenities such as swimming pools, well-styled floor plans, spacious parking, and clean water.
Final Verdict
If you're seeking an affordable and quality home, Michigan is the place to be.
Homes here come with excellent amenities and features. The homes are also affordable, but, at the same time, maintain the quality of site-built units.
With that being said, before buying a Michigan modular home, you should do your research. You can also approach reputable dealers and realtors in Michigan to help you out. At various dealers, there are model homes that you can check out before making a buying decision.
We hope you get the quality and affordable Michigan modular home that you desire.