Roofing is one of the most important parts of mobile homes, or any other form of housing for that matter. It not only provides shelter, but also enhances the beauty of a home.
Like site-built homes, most mobile homes (especially those built after 1976) have a peaked roof covered in traditional asphalt shingles.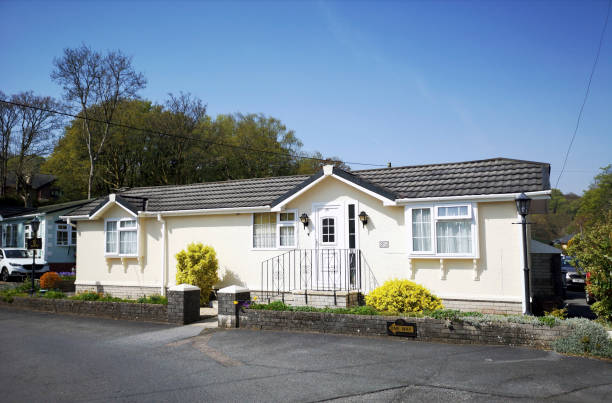 Manufactured homes have a life expectancy of 30 to 55 years, according to the U.S. Department of Housing and Urban Development (HUD), but this is dependent on how well they are maintained.
With that said, neither the materials nor the building process compromises its lifespan due to HUD Code standards of building code.
As a result, if you buy a manufactured home today, you can expect it to last for quite some time before serious damage appears. Having said that, we're here to uncover the mystery about the lifespan of your mobile home roof.
How Long Does a Roof Last on a Manufactured Home?
While we may know how long manufactured homes last, the real question is how long the roof will last? The simple answer is that your roof can last up to 50 years, just like the mobile home itself.
Whether it's a stick-built home or a manufactured home, the lifespan depends on how the roof is built. With that said, some mobile homes' roofs can last longer than others.
Generally, if your home is not properly set and installed, it compromises the structural integrity. If your home's floor joists, for example, are weakened, your house is likely to be weakened as well, and soon issues, such as plumbing leaks, will begin to arise.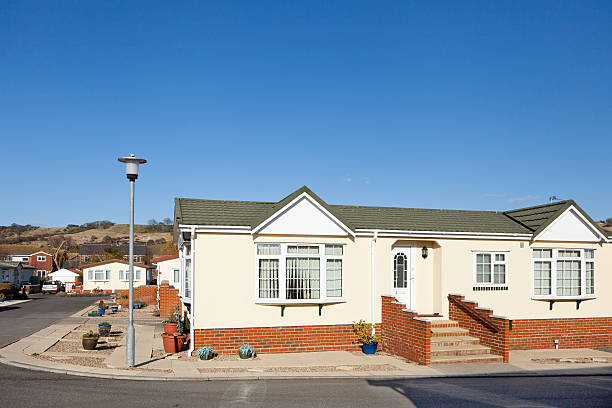 Whether it's flat or pitched roofs, people rarely think about their roof (mobile or stick-built home) until they experience a leaking roof and moisture appears, then before you know it, your home is in need of a major overhaul.
Also, you may have to deal with exterior seams and seal them after construction is completed, as well as other construction-related tasks.
Is it really necessary to wait until it gets there before calling a roofing expert to fix it? Without a doubt, it is not!
Knowing how long a mobile home or stick-built roof will last will help you prepare financially and psychologically.
Why Do Some Roofs Last Longer?
The quality of the manufactured home roofing material, as well as the weather, are factors that influence how long your mobile home roof will last.
For instance, less expensive mobile home roofing materials will not last as long as more expensive ones.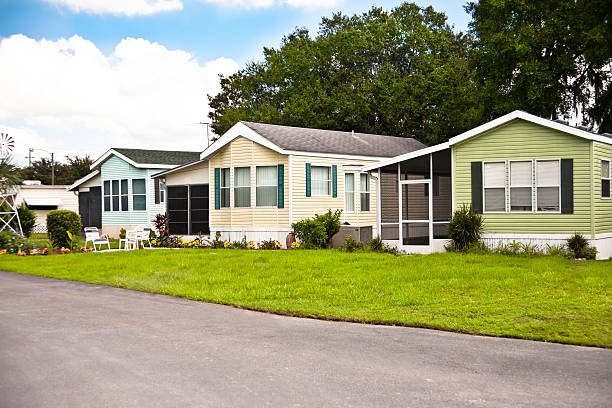 Some cheap roofing shingles can cost as low as $70 per 100 square feet, while the high-end roofing shingle can go for more than $1,500 per 100 square feet.
How Long Different Types of Shingles are Likely to Last
As previously stated, due to quality differences, some manufactured home or mobile homes' roofing will last longer than others. So, let's see what kind of roof will last the longest and how much it will cost.
Asphalt Shingles
One of the most common types of manufactured home roofing materials is the asphalt shingle. Due to its affordability, this type of roofing material is preferred by manufactured housing owners.
But what are asphalt shingles?
Asphalt shingles are made of a material mix that includes asphalt, fiberglass, sealants, granules, and release film. The granule element in asphalt provides color variety and UV protection.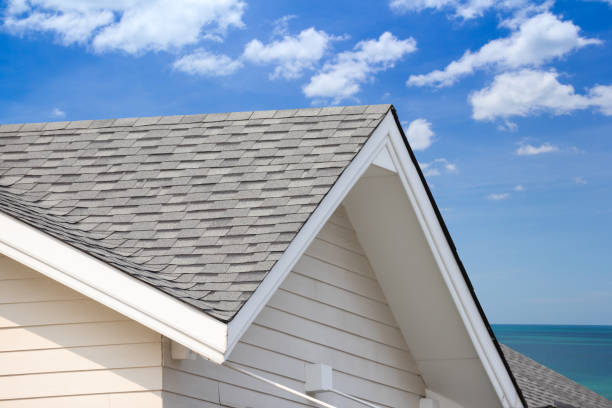 Asphalt shingles can last between 15 to 30 years, and they come in various styles, all of which are simple to install, accessible, and cost-effective.
Asphalt shingles are also low general maintenance and designed to protect your home from moisture and weather.
Asphalt shingles are a popular roofing material for many mobile homes, and the fact that they come in a variety of colors and styles makes it difficult to choose. The three types of asphalt shingles are listed below:
Dimensional Shingles
Dimensional shingles are also known as architectural shingles. To create a thick and multi-dimensional look, this type of shingle usually has two or more layers.
This feature also makes it more durable, but the downside is that it adds more weight to your roofing since it has many layers.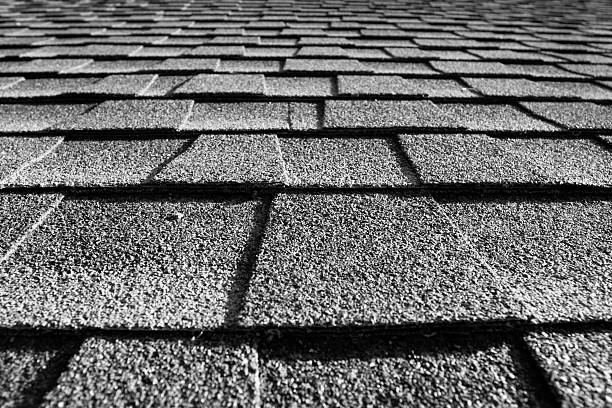 According to Fine Home Building Magazine, it's estimated that dimensional shingles accounted for almost three-quarters of the asphalt shingle sales in 2010.
You can expect a 30-year manufacturer warranty when purchasing this type of shingle for your manufactured home.
Installing a dimensional shingle will cost you $3 to $5 per square foot, and it can last up to 25 to 28 years if installed properly. Improper installation reduces the lifespan of a home.
Luxury Shingles
Luxury shingles are also known as the "Premium Shingle," one of the highest quality asphalt shingles.
Premium asphalt shingles can last anywhere between 25 to 30 years on your manufactured home. It's one of the most expensive types of asphalt shingles, and it should cost three times as much as 3-tab shingles, in terms of weight and value.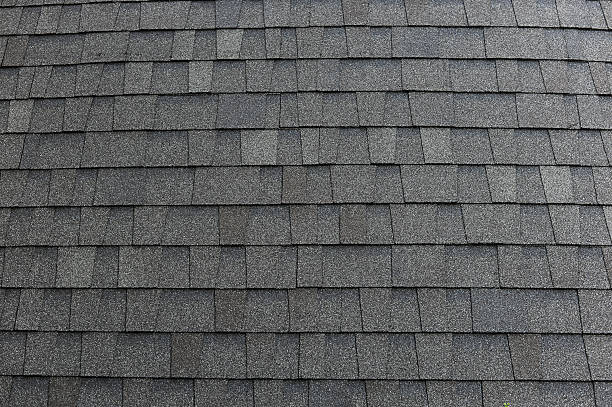 The extra weight of the premium shingles provides extra resistance to tears and impact, which is especially important in tornado and hurricane-prone areas.
The best thing about premium asphalt shingles is that they are by far the most durable.
3-Tab Shingles
3-tab shingles, also known as "Strip Shingles," are the most basic type of shingles and are made of a single layer of asphalt.
Ideally, 3-tab shingles are light in weight and, therefore, are more affordable than any other type of asphalt shingle because they are made of a single layer of asphalt. It'll cost you around $0.90 per square foot of roofing material.
So, how long can you expect 3-tab shingles to last? It doesn't last as long as premium, but it can last anywhere from 18 to 20 years. With only one layer of asphalt, this isn't too bad.
Other Types of Roofing Shingles
Building codes vary, so you may be able to use certain types of roofing materials for mobile homes, while others may be prohibited.
Architectural roofing shingles in specific designs and colors can be used to achieve the aesthetics of these non-asphalt roofing materials if there are no restrictions imposed by building codes, HOA rules, or other compliance factors.
Metal Roofs
Metal roofs are one of the best roofing options for mobile homes. Compared to other types of roofing materials, this type of roofing material is on the expensive side and takes a long time to install.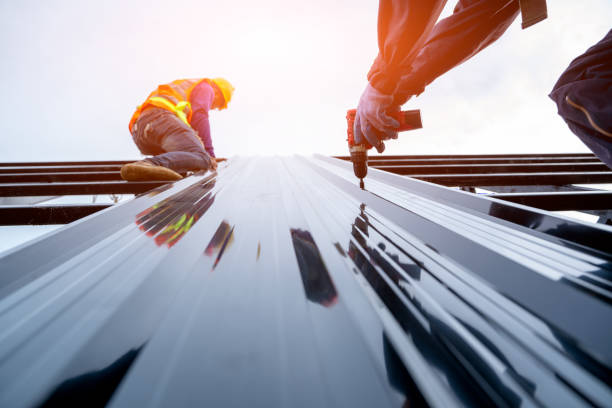 A lot of time, effort, and money will go into getting it, whether it's standing seams or stone-coated metal shingles.
Stone-Coated Shingles
Metal shingles are stone-coated steel panels that mimic concrete or clay tile roofing, as well as wood shakes, and have a different appearance than standing seams.
Standing Seams
Standing seams feature a series of ridges or vertical seams that run vertically up the roof slope. Most standing seams are made from stainless steel, zinc, copper, aluminum, titanium, galvanized steel, and galvalume steel.
Tile Roofing
Tile roofing is much heavier than asphalt shingles because it is made of concrete. As a result, the roof's interior walls may need to be reinforced to withstand the weight.

Factors to Consider when Choosing Roofing Shingles
Whether it's a flat metal roof home with aluminum siding or any other type, it's critical to understand how to choose the right roofing material for your mobile home, if you plan to purchase one.
Isn't it ideal for getting the best deal possible while staying within your budget?
Here are a few things to think about when selecting a roofing material for your mobile home, or even your site-built home:
Budget
Perhaps one of the most important factors to consider when choosing a roofing material for your mobile home is the budget.
As previously stated, roofing materials vary in price. Asphalt is one of the most common types of reasonably priced roofing materials for a mobile home, whereas the metal roof is more expensive.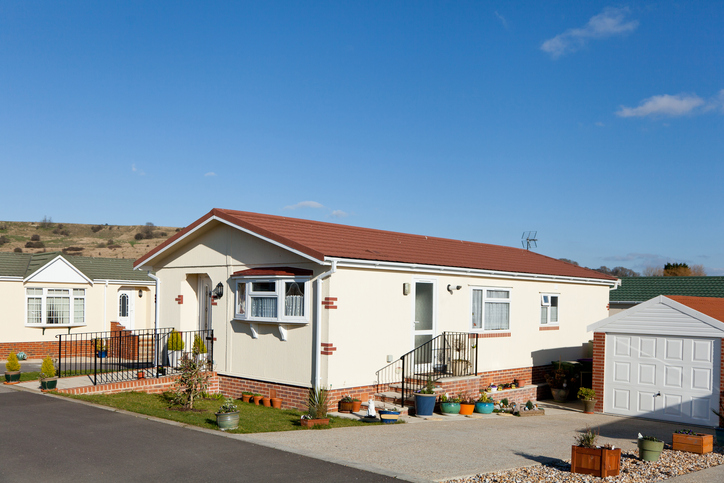 Asphalt roofing on your mobile home can last anywhere from 15 to 30 years. Other high-end roofing materials, such as metal roofing, can also be a great choice if you have the budget.
Whether you're building new roofs for stick-built homes or doing a roof replacement on a mobile home, get the quotation and establish whether the cost is within your budget.
How much will it cost you to replace your roof?
| | | | |
| --- | --- | --- | --- |
| Floor Plan | Rubber Roof Coating | Metal Roof | Composition Shingle Roof |
| Double-Wide Mobile Home | $1,595 to $3,610 | $1,800 to $3,000 | $1,290 to $4,250 |
| Single Wide Mobile Home | $1,175 to $2,295 | $1,000 to $2,000 | $650 to $2,175 |
Roof Components
Local building codes may influence your selection of actual materials for a mobile home. For various reasons, including fire, you may be unable to use certain types of roofing underlayment with non-asphalt shingles, like metals or slate.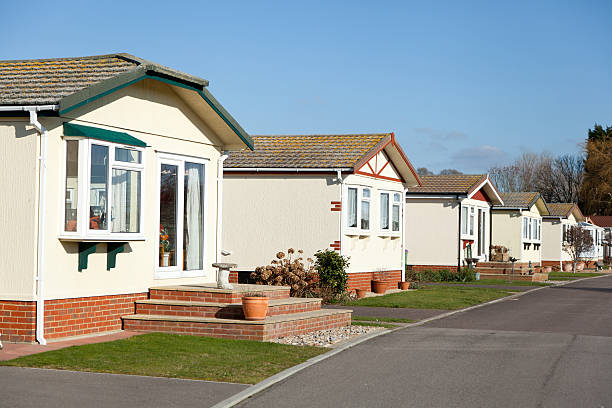 As a result, before purchasing roofing materials, you should research local building codes to ensure that you comply.
Structural Elements
Another factor to consider is the structural element. Some roofing materials, for example, may necessitate additional roof deck preparation.
Solar Panels
If you want to install solar panels on your roof, you should do so over top of full shingle coverage.
Doing this will offer you a double layer of protection from the elements.
Choosing a Roofing Contractor
It's time to find the right contractor for the job after you've decided on the type of roofing shingle you want for your manufactured home.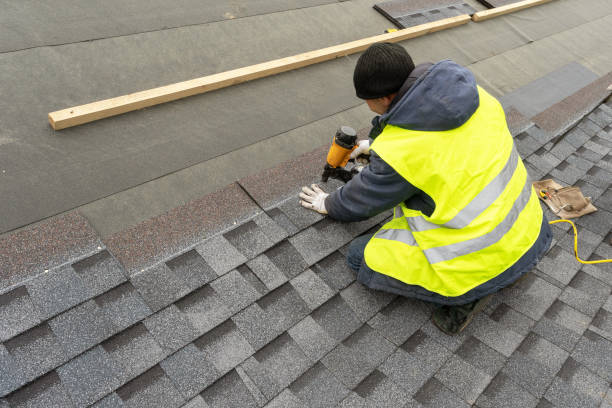 If you hire an unqualified contractor for your roofing needs, you run the risk of losing a lot of money. With that in mind, here are some considerations to make when selecting a roofing contractor for the job.
Get a Referral
Getting a referral from a trusted individual, such as a friend or neighbor, is perhaps one of the best ways to find the right contractor for your mobile home roofing needs.
Has anyone in your circle gotten their manufactured home roof replaced in the last few years? Begin your search for the best contractor by starting here.
If that's the case, ask a few friends if they were happy with the services they received. Feedback will show you whether or not the contractor is right for you.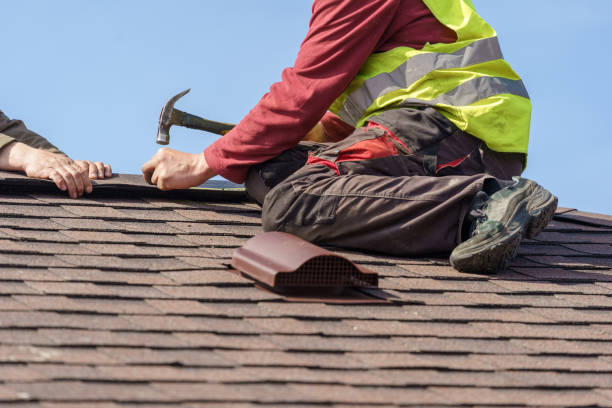 Aside from friends, consider getting referrals from lumber yards, hardware stores, or mobile home dealers; they will most likely connect you with a reliable contractor.
Pricing
The cheapest bid isn't probably the right one for you. The purchase price is a factor, but don't let that cloud your judgment over choosing the best contractor for your mobile home job.
Even if it means spending a little more than you had planned, it's rewarding to hire a manufactured homes contractor that will do quality work on your roof.
Research
Consider conducting an online search to identify several potential manufactured homes candidates for the position. While you're checking their licensing status, double-check their business contact.
Meet Face-to-Face
After you've compiled a list of potential manufactured homes contractors, meet with them in person. You'll want to talk about the roofing materials and the scope of the job (construction process) in greater detail.
If you plan to have an addition to your home, then pick a contractor who understands that the two structures should be self-supporting and do not affect any load bearing.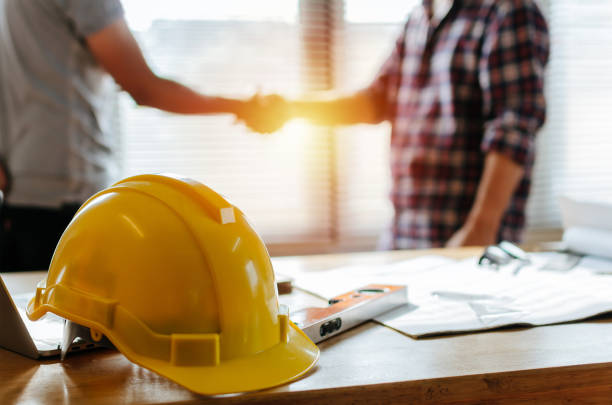 While conversing with them, pay attention to whether they are knowledgeable about the job (manufactured homes) and enthusiastic about it.
National manufactured home construction is subject to the HUD Code (safety standard address), and you want any adjustment made to comply with the code. It's important to pick a contractor that fully understands this.
Lastly, mobile homes are made of wood and metal (built on a metal chassis). On the other hand, the traditional homes as well are made of wood and metal, but last longer.
With that said, why would mobile homes be considered temporary housing?
Well, mobile homes are lighter than their counterparts since they don't come with the same framing design as a traditional home.
Final Thought
Manufactured homes' roofing materials can last up to 50 years, just like the entire home itself. However, the choice of roofing materials, installation, and weather elements are among the factors that will hinder the lifespan of a roof.
Ideally, asphalt is a popular choice of roofing material for manufactured homes due to its affordable pricing. If you settle on it, the next step would be to find a reliable contractor to fix your manufactured home.
Mobile home parks or manufactured home communities have their own set of rules, so check with the community manager before starting any construction process on the existing roof.