Most owners seeking to sell, or upgrade, their manufactured homes want to know the price, or worth, of their homes. Unfortunately, it isn't easy to acquire an accurate figure by just doing a quick search on the web.
There are different things that you must take into consideration while estimating the value of your manufactured home. In this article, we will explore the best approach on how to price a manufactured home or, otherwise called, mobile home.
How to Price a Manufactured Home
Several factors determine how to price your mobile home. Let's look at some of these factors.
Age
The age of your mobile home is a factor to consider when pricing it. However, the question here is whether the manufactured home was built after or before June 15, 1976. This is the age when manufactured homes were clearly defined.
Manufactured homes involve prefabricated structures developed in industries after 1976. The homes are then moved to their respective site for installation.
You might be asking, why would 1976 matter?
This is when the U.S. Department of Housing and Urban Development (HUD) code was taken into effect. The code is responsible for improved and upgraded practices that ensure the value, long life, and quality of mobile homes.
Size
What is the size of your home? Generally, if your house has more space, it's going to fetch a higher price. This means that it has more living space and more materials were used in its development.
Most homebuyers prefer houses that are open, with more square footage. It doesn't matter whether the additional space is used for a large kitchen, extra storage, or another bedroom. If you want to learn more about different home sizes and how they affect price, check out here.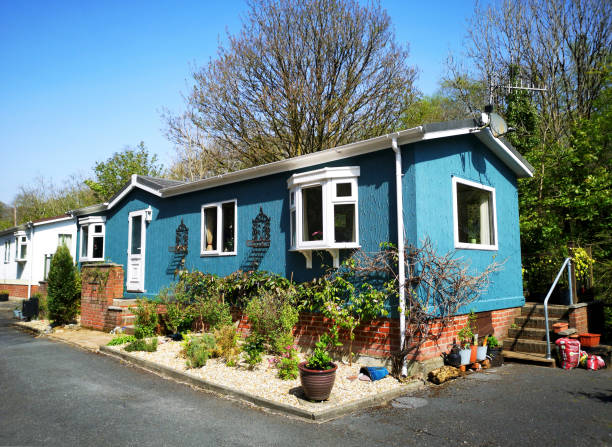 Materials
There is no argument that the better the material used to develop mobile homes, the better the quality and the higher the home's value will be.
A new manufactured home will cost about $74,000, on average. Some materials can make a mobile home more valuable and of higher quality than the average site-built home, including finished drywall versus wallboard, six-panel doors, hardwood cabinetry, energy-efficient windows, and upgraded lighting.
Appliances
Most modern manufactured homes are developed with energy-saving appliances and improved technology. It's common for homes with energy star ratings to have a higher value than those that don't.
Buyers are also willing to spend more money in cases where there are stainless steel appliances.
Another highly rated feature in manufactured homes is the smart thermostat. If you're seeking to save more cash on your monthly bills, then you should go for the energy-efficiency approach.
Additions
There are several additions that you can include in your home to improve its value. For instance, the value will automatically improve if you had a garage or porch incorporated into your mobile home. The same will apply to when you have a dormer, or wrap-around deck, on your home. Generally, any post-factory addition will increase the home's value.
Location
Location is one of the most critical factors in determining the price of a manufactured home. However, in most cases the homes are placed in a mobile home park.
There is no hiding the fact that homes are more expensive in some environments than others. When pricing mobile homes, a lot depends on whether you own the land to the home site or not.
If you own the land, or site, selling a manufactured home or mobile home is almost similar to selling site-built homes. This means, just like with site-built homes, you can sell your home together with the land, if you want. However, there are major differences between a mobile home and a site-built home.
For instance, If you own a piece of land with a mobile home in San Francisco, you should expect it to fetch a high price. The same mobile home in a less desirable location will fetch a lower price.
With that said, when you don't own the land to your home site, it becomes tricky since the home is no longer classified as real estate property. If a buyer wants to purchase just the home, financing it is similar to purchasing an automobile.
It becomes desirable to buyers if you own a mobile home closer to a golf course or beach. This means that you may end up selling it for more money. A home located on a quiet lot may also fetch a higher price compared to mobile homes located closer to a busy entrance. The best site to have your home on, however, is the one closer to basic social amenities and services.
Condition
Regardless of the features and location of your home, its overall condition is of utmost importance. Even though the primary systems, such as HVAC, electrical, roof, windows, and plumbing, are essential concerns, most buyers want to see the home maintained from top to bottom.
Type
The type of home in question plays a significant role in pricing. There are at least three types of mobile homes on the real estate market: single-wide, double-wide, and triple-wide homes, which are also known as multi-wide homes.
Single-wide homes typically have one-two bedrooms, one-two bathrooms, an eat-in kitchen, and a living room. The size of these homes ranges between 750 square foot to 1,050 square foot.
As per U.S. Mobile Home Pros, a new single-wide home will cost $40,000 on average. A used home may range between $10,000 to $25,000.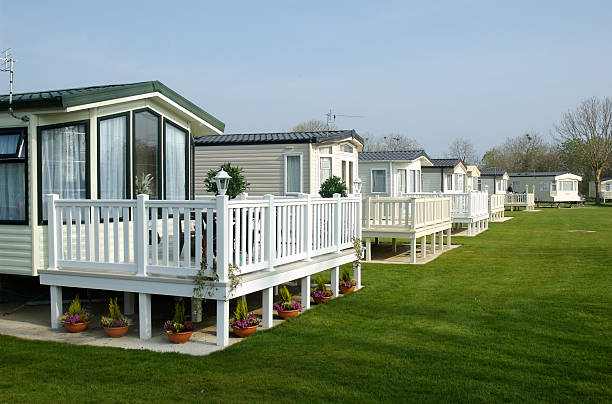 A double-wide home typically has a living room, dining room, three to four bedrooms, two to three bathrooms, and a kitchen. A new double-wide unit will cost $75,000, on average, and a used unit will cost $20,000 to $50,000, on average.
Although the triple-wide units aren't as popular as the other two, they're also gaining popularity on the real estate market. These homes typically come with four bathrooms and at least five bedrooms. New triple-wide homes cost $100,000 to $250,000, on average, while used units cost about $50,000.
So What Is My Home Worth?
By now, you have a clear understanding of the factors you should consider while determining the value of your home. With that said, we have not answered the exact worth of your home.
Since every mobile home is unique, you can only arrive at the value and worth of your home after doing a thorough assessment. We have assembled actionable solutions below:
Ways to Determine the Value of Your Mobile Home
There are at least three ways that you can employ to assess the worth of your mobile home. Let's look at each of them below:
Acquire a Free Book Value
If you're seeking to sell your mobile home, then acquiring a free home value report is an important step in understanding the pricing of your home. The book value normally involves the model, year, and make of the mobile home. In it, you can get the average value of the house, based on the above information.
The book value works well if your home is average, or situated in an average market. However, at least half of the mobile homes will be worth more than the average amount you get from the information. What you're purchasing with this is the "average value" of the make and model of the home.
In one way or another, either your market, home, or community is likely to be unique. This means that the book value might fail to offer you the exactly right pricing information.
Search MHVillage
MHVillage has at least 32,000 manufactured homes listed for sale throughout the United States. It would help if you, therefore, did some research by employing the MHVillage search feature. Here, you can use every possible criterion, including floor plan and geography, or site location, to identify a home that's similar to yours.
For instance, if your home is a 40'x48′ Palm Harbor mobile home, located in the Orlando community, you can easily find similar homes using the MHVillage listings. You'll notice that homes fitting this category goes for about $130,000.
Datacomp Appraisal
When it comes to mobile home appraisals, Datacomp comes on top. The company has over 550 inspectors in the United States who can comfortably provide you with written appraisal reports within, at least, six days.
Datacomp will first designate a local inspector to come to your home and gather the relevant information. This information will then be presented to a staff appraiser, who would determine the market value of your mobile home. The Datacomp staff appraiser achieves this by comparing the mobile home to other appraisals that the company has managed to obtain over their 30 years of business operation.
There is specific information that Datacomp considers when determining the value of your home, which include:
●       The size and age of your home
●       The appliances in the house
●       The quality of construction involved
●       Additionals that add value to the house, such as porch and garage
●       Site location of the home
●       Remodeling and interior upgrades
●       The value of similar manufactured homes in the real estate market or community
Conclusion
As we have seen, pricing your home, whether a site-built, manufactured, or mobile home, isn't a simple task. However, everything becomes easier if you follow our guide above.
You must consider certain factors while pricing your home, including your home's location, size, and age.
As we've illustrated, there are ways of getting the value of your manufactured housing unit. Always consider buying a highly priced mobile home. We hope you achieve what you're looking for.