When choosing your next home, the location is as important as the home search. With the rise of mobile homes, there are more options available for you than ever before.
The market has seen the demand for mobile homes rise over the past few years.
Its affordability makes it possible for many Americans to get homes, and at reasonable prices.
In fact, according to the Manufactured Housing Institute, between the years 2013 and 2017, the number of manufactured homes skyrocketed from 60,210 to 92,891, which calculates to a whopping 54 percent increase.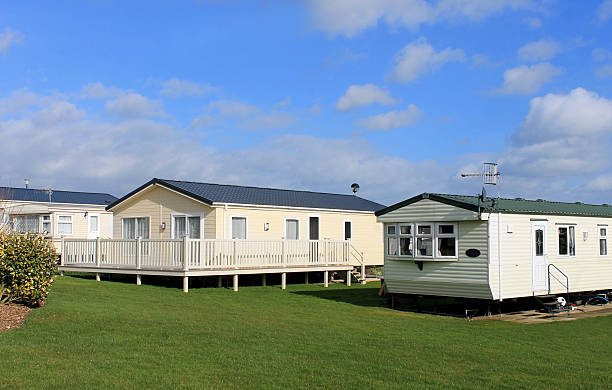 Manufactured homes are quite affordable compared to traditional site-built homes. You could break the bank trying to achieve your American dream of buying a traditional site home.
Manufactured homes are so popular that they can be found in urban, suburban, and even rural areas throughout the country.
When it comes to manufactured homes, one can either place them on privately owned land, or on leased-land in mobile home communities.
According to the 2017 American Housing Survey, between 1995 and 2017, 31 percent of all new manufactured homes were installed in manufactured home communities.
What is a Mobile Home Community?
Mobile home communities are also referred to as mobile home parks, manufactured home parks, land-lease communities, and even trailer parks.
A mobile home community is a residential development designed to house manufactured homes.
Residents are provided with land to place their houses, and in return they pay a monthly rent for the lot. The community provides amenities for all residents to use, and charges for those are typically included in the rent.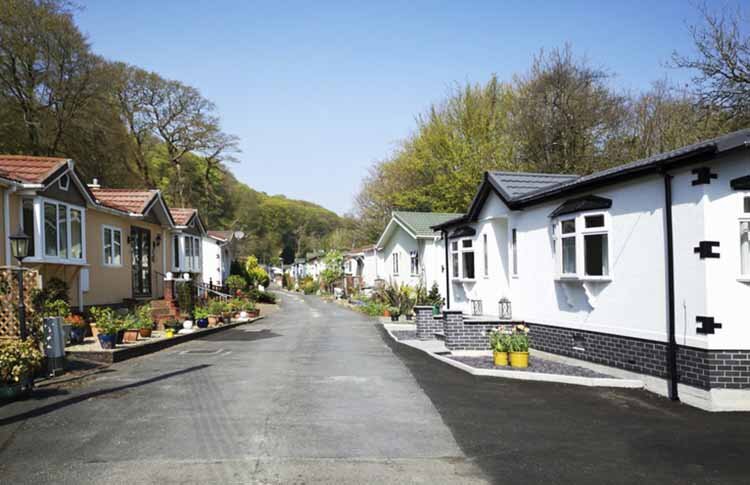 For years, people have flocked to manufactured homes as their primary choice of housing arrangement, ditching the traditional site-built homes.
According to the Manufactured Housing Institute, the mobile housing industry produced almost 95,000 new homes in 2019, which accounted for approximately 10 percent of new, single-family home starts.
When it comes to mobile home communities, people can either buy a manufactured home, or rent it. Either way, residents will enjoy similar benefits, with the difference being ownership.
Types of Mobile Home Communities
Just like choosing an apartment in a neighborhood that matches your taste, the same applies when searching for a mobile home park.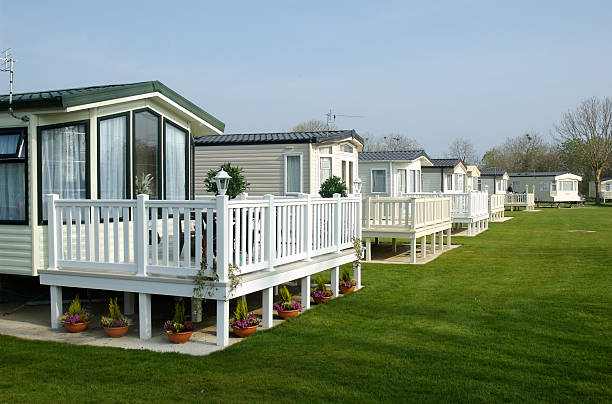 You look at different variables, and filter them, until you settle on one that checks all of your core boxes. Here are different types of manufactured home communities that you can choose from.
All-Ages Mobile Home Communities
Just as the name suggests, this type of community allows anyone, who wants to live affordably, into the neighborhood.
Additionally, they have a kid-friendly environment that is good for a family.
You will never have to worry about your children being idle, as such the community typically has amenities such as basketball courts, playgrounds, and organized activities to keep them engaged.
Age-Restricted Mobile Home Communities
This type of manufactured home community usually caters to older adults of age 55 years and above. They are also referred to as retirement communities.
Most older adults, who have hung up their boots, downsize from traditional homes, or rentals, and move to such communities.
Most of these communities have central gathering spaces for social events, with groups organizing everything from card clubs, to shuffleboard tournaments, to even day trips.
Resident-Owned Mobile Home Communities
This type of mobile home park offers residents a chance to share ownership of the park.
Everyone contributes to buying land and paying for other services, like maintenance. Additionally, the residents tend to have the power to decide how the park is run.
Also, it is rare to hear of such residents being kicked out of the community, since they claim ownership and contribute to how the park is managed.
Mobile Home Communities are a Great Choice to Live-In and Raise a Family
Approximately 22 million people live in manufactured homes in the United States, according to the manufactured housing industry statistics.
Interestingly, 56.4 percent of mobile homeowners have lived in their current homes for more than 10 years.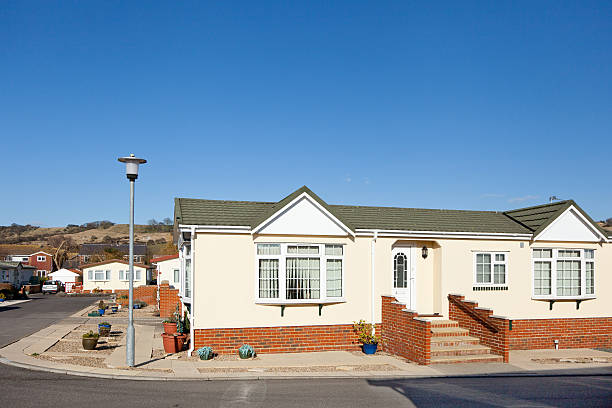 Mobile home communities come along with many benefits. Let's dive into the reason why we think it is great to live and raise your family in a mobile home park.
No High Property Taxes
Living in a mobile home community evades you from paying high property taxes. A mobile home is not classified as real estate, rather it is considered personal property and, thus, is taxed as such.
Living in a manufactured home community allows you to own a home, but at a far more affordable cost than traditional homes.
Unlike renting a house or apartment, the mobile home park will offer you considerably enough space for your family, and equally, accord you the privacy you need.
An apartment's outside space is likely to be the balcony, if it even has one, which you may even need to share with the person next door.
If your apartment neighbor is noisy, then you're likely to have a difficult time staying. On the other hand, a manufactured home community has rules and regulations that often residents subscribe to before being allowed to join the community.
Sense of Community Living
Apartment rentals don't offer many social interactions like mobile home communities do. In fact, you could go days, or even weeks, without meeting with the resident next door.
Renting apartments is more isolated and lonely, however living in community parks offers you the social interaction aspect.
The best thing about mobile home communities is that they tend to foster socialization via activities.
They can be in the form of organized events, clubs, game nights, dinners, and even trips to help keep members busy, all while lifelong friendships are forged.
Some mobile home parks can be age-restricted, as discussed earlier, which breeds a community of like-minded people.
Less Costly
Land is a prerequisite for building a traditional home. For you to have a site-built home, you need to buy land, which is costly and adds to your budget.
By the time you hire site contractors and buy building materials, you are likely to be overwhelmed by the cost.
There's a lot that goes into a construction site, thereby suggesting that big checks need to be available for project progress.
On the contrary, manufactured home communities offer you an escape route by cutting down the burden of buying land. The only cost is buying or renting a manufactured home, and paying a monthly rent for the lot.
Raising a family has a lot to do with spending more monthly. If you are on a budget, a manufactured home community will perfectly fit the goal, while living a standard life.
There's a misconception that manufactured homes are of poor quality, leading to many people questioning the livability of the home.
On the contrary, manufactured homes have been subjected to new construction standards since 1976, after the HUD code came into effect.
This means all mobile homes built after 1976, which are referred to as manufactured homes, are built way better. The amenities were improved, while giving the homes a luxury touch and a modern design to resemble the traditional site homes.
Appealing Amenities
Today's manufactured home communities boast many amazing amenities for their residents. Social interaction is the order of the day in most manufactured home communities.
They offer places for residents to come together and share meals, socialize, play games, and do community service activities. For example, some offer tennis courts, pristine pools, and much more.
Some community parks even go overboard by providing extras for their residents, you'll be amazed!
Maintenance is Taken Care Of
A traditional home can be a paradise, until maintenance comes calling. Taking care of a traditional home is far more costly than renting or owning a mobile home in a park.
Unlike traditional homes, the manufactured home community will include such services in your monthly rent, like water, sewer, and trash, but may also include cable, internet, and other essential utilities.
Possibly the best thing about living in a mobile home community is that you will have little to worry about.
Little Worry About Permits and Inspection
Unlike placing your home on private land, where you need to work on permits, communities have professionals who will help you with anything and everything you need to secure permits.
If you have less to worry about, your mind will be occupied with other important matters like spending time with your family.
Conclusion
Manufactured home communities across the country are known for affordable housing, an eco-friendly environment, and many more.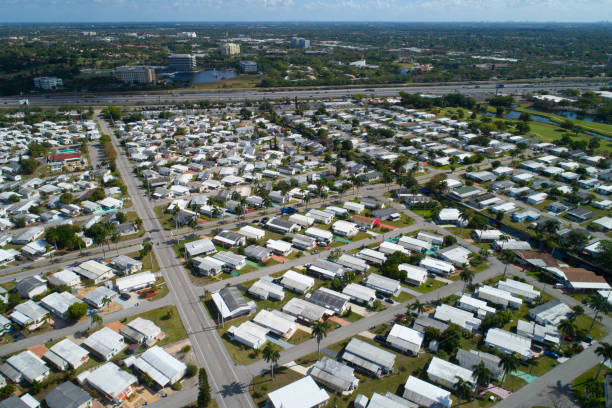 If you have a bigger family, then choosing double wides, as a housing option, will be necessary.
When searching for a community to join, it is always recommended to do research and establish if it matches your taste.
Is the park pet-friendly? Such information will be crucial to your decision-making process.
Also, it is important to understand that manufactured homes are not classified as real estate properties, therefore you're unlikely to get a mortgage from traditional financial institutions.
However, there are several financing options one can use to purchase these homes. For example, personal loans, FHA loans, VA loans are some you can count on.
Your investment in manufactured home communities will be worth it, and you will spend far less compared to traditional homes.