According to Census figures, it is estimated that 20 million Americans live in mobile homes (home ownership and renting). So how did this become such a popular home choice?
The answer is simple: affordability! Mobile homes are less expensive than their site-built home counterparts. In fact, manufactured homes are up to 30% less expensive than traditional homes, in terms of cost.
If we even take it a step further, how does a mobile home manage to be a less expensive option while providing similar benefits to stick-built homes?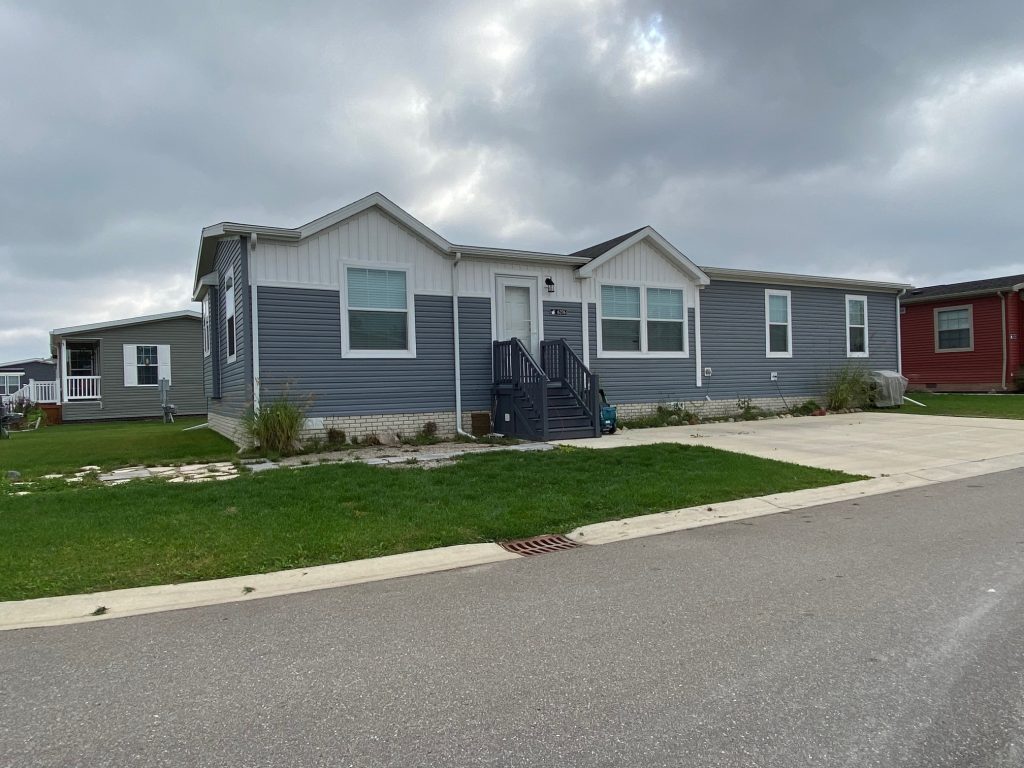 The difference is in the cost of construction; building materials for mobile homes are less expensive, and they are also constructed in a controlled environment.
How Mobile Homes are Built
Today's manufactured homes feature a streamlined production process that effectively meets housing demand while still remaining affordable.
With that said, while manufactured housing is becoming more popular due to their cost-effectiveness, they still have an image problem. In many people's eyes, mobile houses are synonymous with poverty.
Is what other people say about mobile homes accurate? Certainly not! Today's manufactured homes are built to code administered by the U.S. Department of Housing and Urban Development (HUD).
To put it another way, mobile homes must meet certain construction criteria prior to entering the market.
Have you ever wondered how mobile houses are built in factories? If you're fascinated by the construction process, this article is for you. We break down everything about how manufactured homes are built.
First, let's do away with the basics.
Mobile Home, Manufactured Home, and Modular Home: Are They the Same?
The three terms have a lot in common, but they also have some variances.
The "mobile home" refers to homes built before 1976. Ideally, they were referred to as "trailer homes," which were less expensive structures made to address the housing demand after World War II.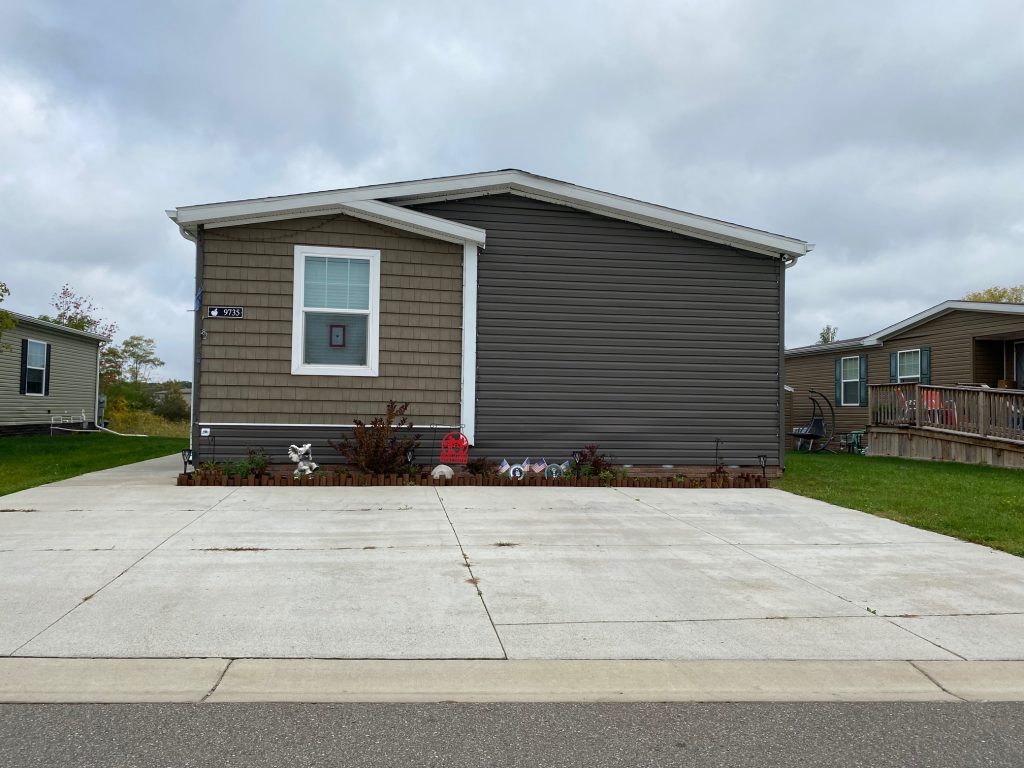 Since trailer homes had wheels, they could be quickly relocated from one location (trailer park) to another. They didn't have the same stringent building regulations as today's manufactured homes.
For this reason, most people still associate today's manufactured homes with the image of trailer homes from way back then.
"Manufactured home," however, refers to homes built after 1976 following the U.S. Congress passing legislation to establish the construction practices for manufactured homes. Today, "manufactured home," and "mobile home" are used interchangeably.
"Modular homes," on the other hand, are factory built homes that consist of repeated sections, called modules. Modules are combined to make a bigger home. Modules are transported to the home site for construction and installation.
Modules are built on a permanent location upon delivery to the site location. A major difference between modular and mobile homes is that the former are generally more expensive to construct than manufactured homes, although they are cheaper than traditional construction.
Most people are still used to moving houses, which is why recreational vehicles like RVs are so popular.
How Long Does a Manufactured Home Take to Build?
Mobile home construction in a factory should take two to seven days in the ideal situation. It's one of the most significant advantages of purchasing a mobile home over a traditional house.
Homeowners can typically move into their new homes after only four months of placing an order with a contractor.
Permits, collecting financing, and preparing the land where the home will be built are all reasons why it can take up to four months. Another element that impacts when a homeowner will move into their new house is delivery.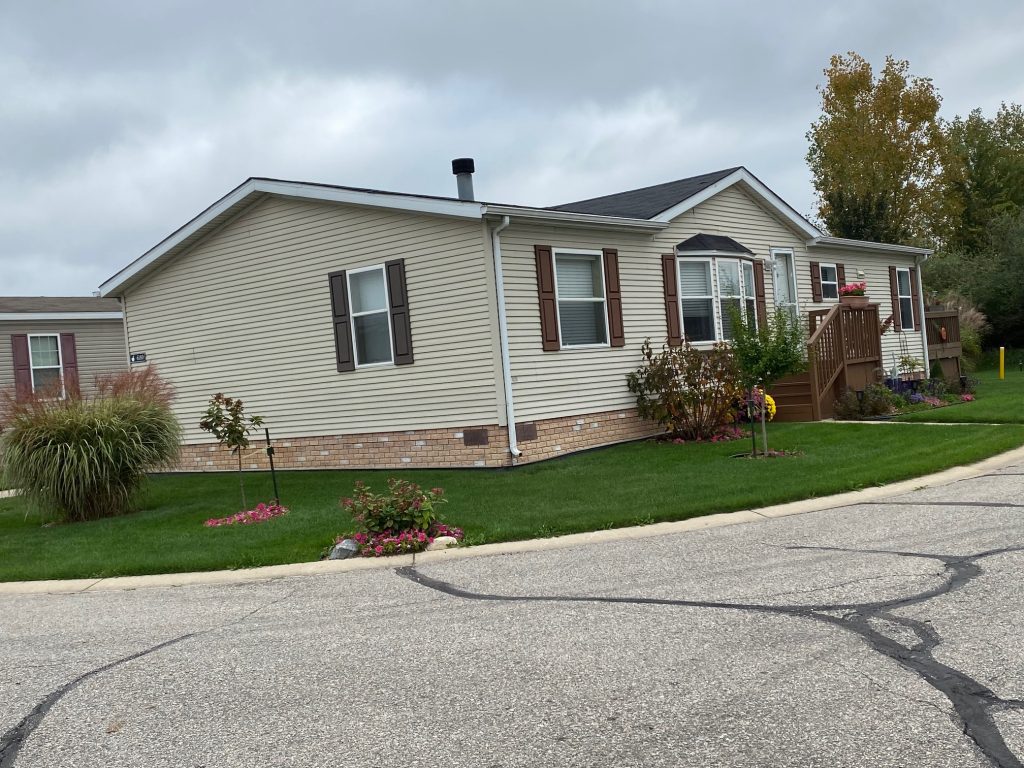 Furthermore, the manufacturer's backlogs, as well as the weather conditions, are decisive factors. The advantage is that the construction methods are quick.
Many people are aware of its popularity, but how manufactured homes are built remains a mystery to so many.
The Manufactured Home Construction Process
What goes into mobile home construction? Here's a step–by–step overview of the manufacturing process from the mobile home framing, to the flooring and exterior walls, all the way to the delivery stage.
Building the Mobile Home Chassis
Generally, a mobile home is built on a steel chassis. As such, to make a cambered chassis, steel bars with modest curvatures are welded together.
In general, this aids in the distribution of the house's weight. The curve is difficult to see, yet it serves as an excellent shock absorber.
The home is delivered by road, and in order for it to arrive at its destination, it must be able to withstand the pressures of vibration. This is where the curve comes in, evenly spreading the weight to prevent harm to the house.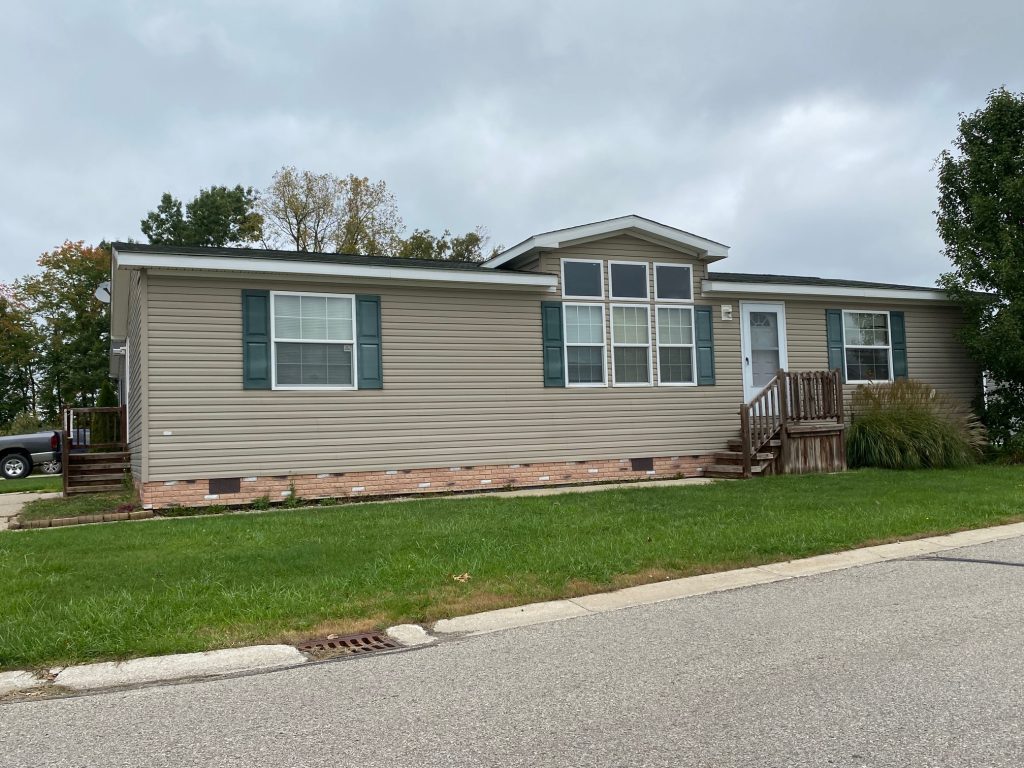 Like any other aspect of housing, the foundation is critical and requires special attention.
Floor Joists Construction
The builder of any manufacturer home utilizes a template to construct the floor joists from 2x6s or, in higher-end homes, 2x8s.
Ideally, heating, cooling, plumbing lines, and electrical connections will all be put in through the floor joists.
Despite the fact that a mobile home's usual length ranges from 40 to 74 feet, the floor system must exceed the HUD's stiff requirements.
The structural integrity of the residence and its quality will be jeopardized if the necessary rigidity is not provided.
How Mobile Home Walls are Built in Manufactured Homes
In general, the mobile home construction process is planned, and every piece of material is cut to proper measurements in order to make it easier for professional employees to put together. For example, taking measurements, cutting wood, and finishing materials to size, just to name a few.
Walls in mobile homes are constructed by fastening the bottom plate of an interior wall to the floor joists and then nailing the perimeter walls to the same.
Within a short period, all necessary electrical wiring, plumbing systems, sheathing, and sealants are installed as per the blueprint.
When it comes to the construction process, some manufactured home builders will start with the roof and then add the outside sheathing, whereas others would start with the sheathing and then add the roof.
Home Siding and Utility Hookups
It's time to put everything together when you've finished with the floor and wall panels. A separate crew will handle the windows, doors, framework, cabinet construction, and placement.
Practically all staff, when constructing a mobile home, is highly specialized in their work, which is often done to increase efficiency. When one crew has completed their portion, another crew arrives to complete a separate set of responsibilities.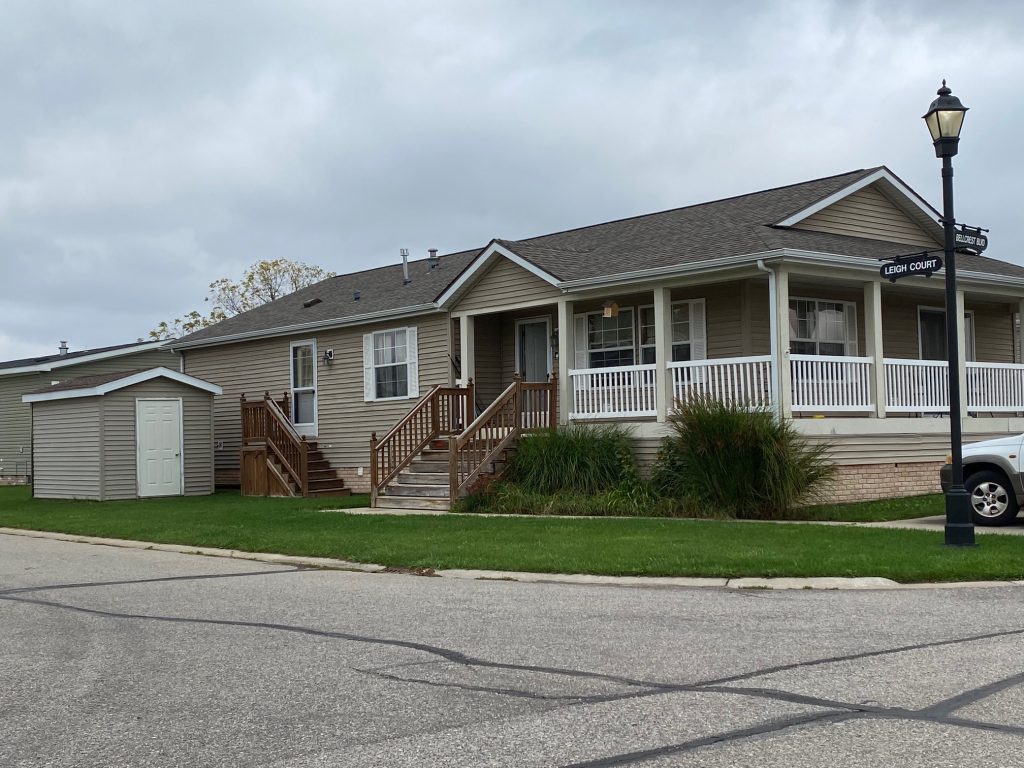 Since the building process is planned, most parts are measured and cut in advance, which makes for little to no wastage during construction, which is good for the environment.
Compared to their traditional counterparts, mobile houses produce up to 90% less garbage, making them extremely environmentally friendly.
HUD Code Compliance Inspection for Safety Standards
Before the home is delivered to the owner, it undergoes a thorough inspection to comply with the HUD building codes.
In 1976, Congress passed legislation to regulate the building of mobile homes in an effort to improve the quality standards.
Today's mobile homes are virtually indistinguishable from site-built homes, in terms of quality.
Delivery and Installation
The home is now ready to be delivered to the new owners once the factory inspection is completed and the home passes the inspection.
By this time, the site's foundation is complete, and the only thing left is to lift the house into place. Once the home is attached to the foundation, the next step is to connect the plumbing lines, electrical wires, and other utilities.
After that, once all building inspections are passed, the new owners may move-in.
What Materials are the Homes Made From?
It's crucial to know what kind of materials your house is made of. Is the siding, for example, constructed of wood, stucco, brick, or is it vinyl siding?
Many homes are completely constructed with materials like fiberglass insulation, electrical wiring, PVC or chrome plumbing, lumber framing, and wood flooring, among other things.
Is a Mobile Home Good for You?
That question has no precise response! Your circumstances will determine the mobile home's suitability for you and yours.
Mobile home living (buying) is not a good option if you move frequently. As a primary choice, you might wish to think about renting mobile home park homes as an alternative.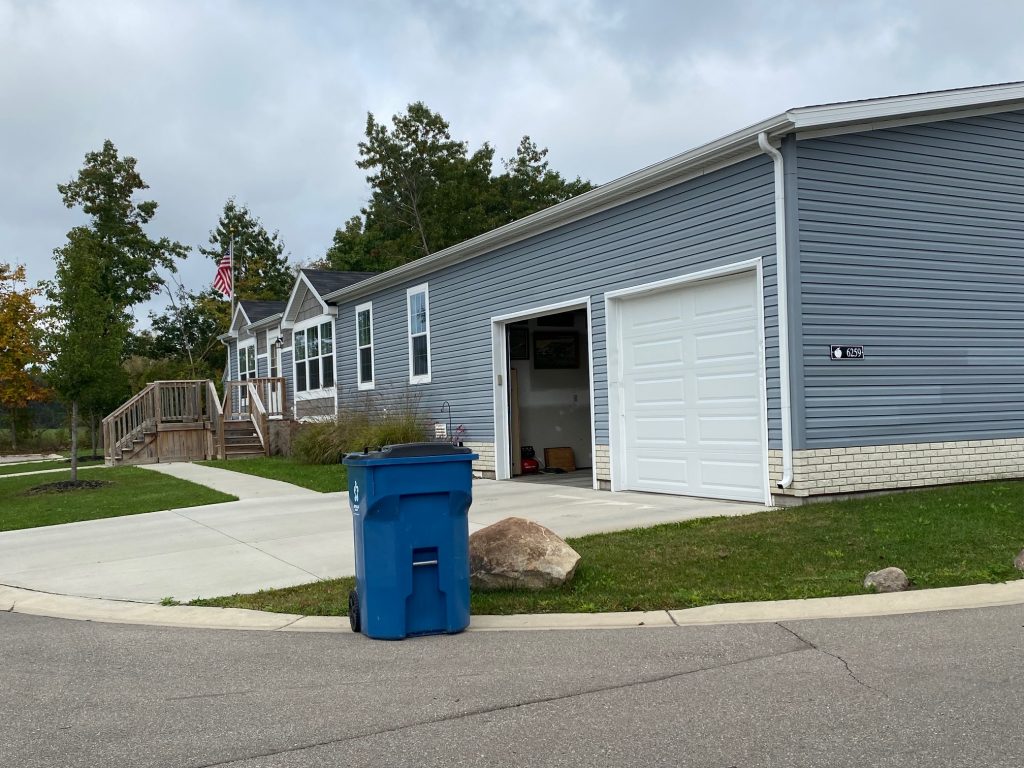 Furthermore, some lenders require that the mobile home be your principal residence before they approve your loan.
On the other hand, buying a mobile home will be the best option if you plan on downsizing from a standard home or considering a retirement home.
Keep in mind that a mobile home's value depreciates over time, so you might not be able to return your initial investment. If you put it on private land, however, you may be able to profit from the growth in land value over time.
Why You Should Buy a Mobile Home
As previously stated, mobile homes come with several advantages that you won't find anywhere else. As a result, the following are why you should consider buying a manufactured home:
Less Expensive
In general, traditional housing prices are out of reach for many aspiring homeowners. Still, the availability of less expensive options in mobile homes allows many people to realize their American goal of owning a residential dwelling.
Mobile homes are the most popular form of unsubsidized affordable housing due to its cost-effectiveness, which helps people save money.
The typical mobile home average cost of purchasing a mobile home is as follows:
Single-wide: $51,371
Double-wide: $96,529
Triple-wide/Multi-wide: ~$100,000-$250,000
According to Fool.com, the median home price in the United States, in the second quarter of 2021, was $374,900.
Aspiring home buyers will be forced to go after the cheaper housing option in mobile homes with the figures above.
High-Quality Construction
Mobile homes are built to HUD code administered by the U.S. Department of Housing and Urban Development.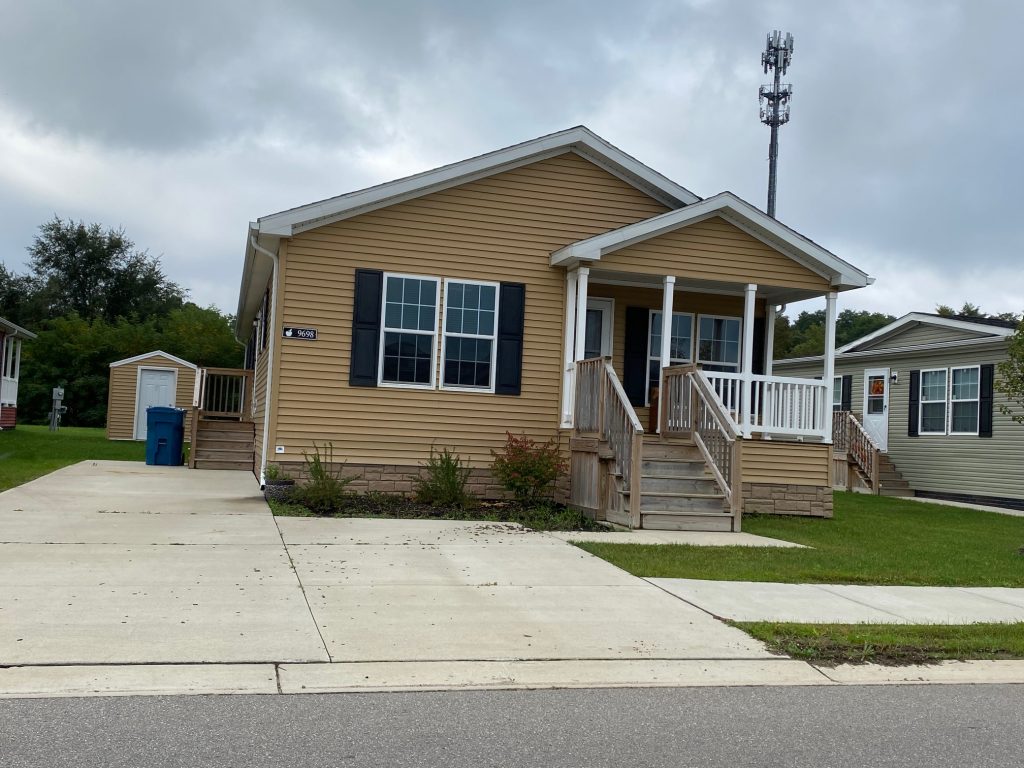 The code is particular to mobile homes and ensures that they meet requirements (federal construction codes) for structural design, building, energy-efficiency, fire safety, and transportation from the manufacturer to the customer's house site.
Room for Customization
Many alterations may now be performed in factories, allowing potential homeowners to have some personal touch on the floor plans.
If you want a triple-wide home, you can chat with your builder and tell them exactly what you want.
Fast Installation
Unlike real estate homes that take months to build before occupying, manufactured homes take a shorter time to make in the factory and prepare the site for installation.
Such efficiency put manufactured homes on the map, becoming a popular option among aspiring homeowners.
Downfalls of Buying a Mobile Home
Although a mobile home has numerous advantages, it also has disadvantages that you should be aware of before deciding whether or not to purchase one:
Depreciates in Value
If you're thinking about buying a manufactured home, you should know that its value depreciates over time. Unlike traditional property, you're unlikely to get your initial investment back due to the decrease in value.
A better option is to build your home on private land, which will increase in value over time and possibly provide you with a profit.
Mobile Home Stigma
Although today's home is a mile apart from a home built before 1976, still manufactured homes face huge image problems. Many still regard it as a low-quality home.
The narrative is shifting, however, as newer communities appreciate the contribution of the manufactured housing industry.
Some local communities have even begun to change their zoning regulations to enable manufactured houses to fulfill the growing demand for these affordable homes.
Financing
Financing a manufactured home is not the same as financing a traditional home. You may not obtain a mortgage from a traditional banking institution as a mobile homeowner.
With that said, this doesn't mean you won't get any financing; there are options like FHA loans, VA Loans, and chattel loans, among others.
Furthermore, if you consider establishing a permanent foundation on private land and making it your primary residence, you may be eligible for traditional financing.
The downside of mobile home loans is they have higher interest rates, such as chattel loans.
The secret to getting better terms is to ensure you have a higher credit score.  Also, make better plans on a repayment plan to avoid foreclosure.
What's the Lifespan of a Mobile Home?
According to the U.S. Department of Housing and Urban Development, manufactured homes built today have a life expectancy of 30 to 55 years, but this all depends on how well it is taken care of.
Your home has the potential to live as long as 55 years if you follow industry standards for inspection and upkeep.
The installation of your home is another component that influences its lifespan. Your home will not cause you any problems if you install it properly. However, if there is an issue with the installation or foundation, it is unlikely to endure long if it is not addressed.
Final Thought
Mobile home construction in a factory is streamlined to ensure efficiency and quality standards. All homes must meet the federal government building code before being delivered to the new owner, with a final inspection conducted before the delivery stage.
It can take as little as two days for a mobile house to be completed before delivery, unlike the traditional houses that take months to build.
If you want a double-wide manufactured home, it will be transported as two single-wide parts, then joined together at the site.