Purchasing or renting a new or used home is among the biggest milestones in a person's life. One common home that many people have started embracing is the manufactured home (learn why mobile homes are becoming more popular here). There are several options here, with a single-wide manufactured home being the least expensive and smallest in square footage.
If space is not an issue and you have a limited budget to rent or buy a mobile home, then a single-wide unit may be your best bet. In this article, we address all unanswered questions about single-wide manufactured homes.
What is a Single-Wide Mobile Home?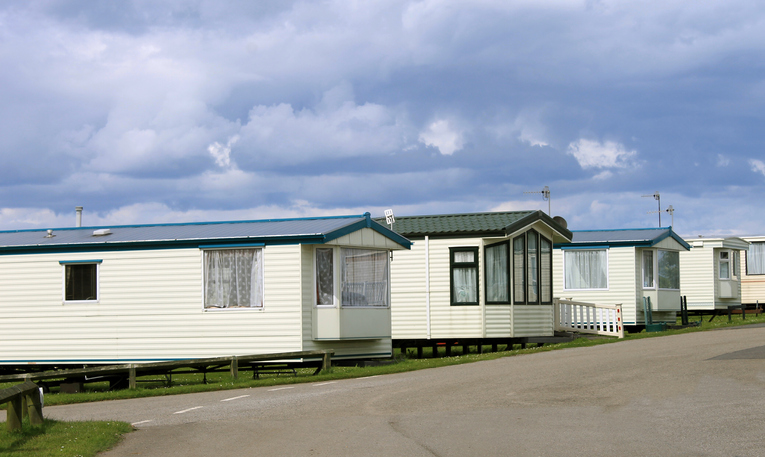 A single-wide home is a type of manufactured home involving a floor plan with a single section rather than different sections linked together. The home is designed and developed in a factory and later moved to a manufactured home site (learn how mobile homes are built here). Nowadays, all single–wide mobile homes are governed by the U.S. Department of Housing and Urban Development (HUD Code for mobile homes).
According to the standards, most single–wide mobile homes are between 14–18 feet wide and 52–80 feet long. Since they contain a single structure, they are affordable and easy to transport.
Single-Wide Home Characteristics
One of the main characteristics of single-wide mobile homes is the narrow and long footprints. When you check the interior space, the rooms are directly connected without any hallway separation. If it has a hallway by any chance, it happens to be very narrow.
Most mobile homes, including single-wide and double-wide mobile homes, are not placed on the ground directly. In most cases, they are elevated with risers.
Single-Wide Home Dimensions
The size of a single-wide home varies from one manufacturer to another. It can even vary between models developed by the same manufacturer.
If a manufactured unit has a width of more than 20 feet, it is considered a double-wide manufactured home (learn what is a double-wide manufactured home here). The smaller dimension in width of single-wide mobile homes translates into a lower purchase and manufactured home maintenance cost.
Below are different sizes of single-wide mobile homes worth noting:
Moderate Single-Wide Manufactured Homes
This is the smallest option you will ever come across. A good example is the Casa De Cielo model from Palm Harbor. These manufactured units have dimensions of 14 x 37, which translates to about 500 square feet.
These single-wide units will be your best option if you are operating on a budget. They come with a 1-bathroom, spacious 1-bedroom unit, and large windows for natural lighting.
Mid-Size Single-Wide Units
A good example of a mid-size single-wide home is the CM2562L from Champion Home Builders. It is a one-section home with dimensions of 12 x 56 feet, which is approximately 747 square feet.
You will be happy to find that it comes with 1-bathroom and 2-bedrooms. Many people like it for its open floor plan and sizable closets.
Even though it is spacious, you may be surprised to find that it is available at an affordable cost.
Large Single-Wide Units
If you have a large family, but have a limited budget, it would be better to consider getting a large single unit. Here, we highly recommend the K1676H2 from Karsten Home Builders.
The K1676H2 measures 16 x 76 feet. It comes with 2-bathrooms and 2-bedrooms, with a total living space of 1,178 square feet.
Without question, this is among the most highly rated homes and comes with exciting features, such as plenty of natural light and an eat-in kitchen.
There are of course other large single-wide units to consider if the K1676H2 does not meet your standards.
Single-Wide Mobile Home Prices
Before considering the price of these homes, understand that single-wide units are the least expensive option you will ever find when it comes to manufactured homes. Buying a high-quality single-wide mobile home will generally cost you between $33,941-$66,629. Learn how to buy a new manufactured home here.
With that said, the actual cost will always vary depending on added high-quality materials, available amenities, and layouts.
Generally, single-wide manufactured units are more affordable compared to similar-sized site-built homes. We can attribute this to the more efficient use of manufacturing materials and processes. Learn more about manufactured homes vs. stick-built here.
Why Buy Single-Wide Manufactured Homes?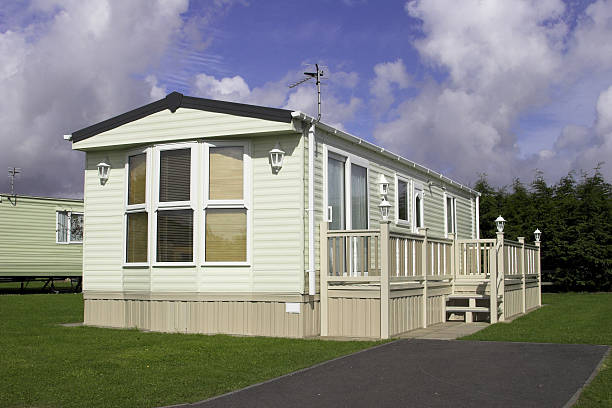 Now that we understand what manufactured units are and what they involve, consider why a mobile home is a good investment:
Affordable
As we mentioned, all mobile homes, including single-wide ones, are much more affordable compared to traditional site-built homes. They are considered the number one solution to the ever-growing housing demand, thanks to their affordability. Remember, higher rental prices together with a housing shortage fuels the high demand for housing.
The cost of buying a single-wide home is about $49 per square foot, which is very low compared to $107 per foot for site-built homes. Therefore, single-wide mobile homes are perfect for you if you are running on a limited budget, but are desperate to own a home.
Structurally Strong
Since single-wide units are developed in a factory, many potential buyers doubt their structural strength. Thanks to the HUD Code, however, we are here to confirm that these homes are among the strongest. The HUD Code was established in 1976 and was developed to ensure that manufacturers meet the standards for construction, design, energy-efficiency, safety, and transportation (learn how to make a mobile home more energy-efficient here).
If a single-wide unit meets all the requirements, it will have a red seal permanently fixed on it. These homes are developed to withstand different weather conditions, including rain, wind, and storms. Check the wind zone ratings for mobile homes here.
Fast Construction
If you want to own a home faster, then you have no better option than to consider a single-wide mobile home. The construction period is about 2-3 months, which is very short compared to site-built homes, which may take up to two years to complete.
Even after construction, the mobile home can be easily moved to the site and installed within no time. Your only headache will be identifying a reliable manufactured home mover and installer (learn how much it costs to move a mobile home here).
Whether you decide to purchase a single-wide unit to place on your lot or buy one in a manufactured home community, you will enjoy your new lifestyle within no time.
Energy-Efficient
If there is one important aspect of single-wide manufactured homes, it is the fact that they are energy-efficient and environmentally conscious. As per the HUD Code requirements, all manufactured units should be developed with upgraded insulation for energy-efficiency purposes. This includes having energy-efficient windows, insulated skirting, and on-demand water heaters. Learn how to super insulate a mobile home here.
Additionally, bathrooms and kitchens are developed with Energy Star appliances. For this reason, you will save more energy than you would in a similar-sized site-built unit.
Offers Versatility
If you want to own a home now, but would still like to add an extra section or upgrade to a site-built home in the future, a single-wide mobile home would be the perfect option for you. Since single-wide units are affordable, those with small families can start with them, and later add more modules when the need arises.
Who knows, maybe you can even move from a single-wide mobile home to a permanent structure. You can then sell the single-wide unit or use it for a different purpose (learn how to increase the value of a mobile home here).
Another advantage is that you can easily move your home from one place to another. This happens mostly when you get a new job in a different location.
You have to identify a reliable mover and get a good site to place your home. With a site-built home, on the other hand, you will be forced either to sell or rent the home. Learn about our program that we will move your mobile home for free here.
Customization Options
There are so many plans you can select from while in the process of buying a manufactured home. This includes modifying either the exterior or interior of your mobile home to meet your style.
You can also ask the manufacturer to design the kitchen the way you want it. The same applies to the bathroom and overall floor plan. You can choose colors and materials that fit your preference, too.
Financing Options
Nowadays, you can get a loan while buying a manufactured home just like you would for a site-built home. However, you should establish the manufactured home on your personal lot in order to utilize traditional financing options. With that said, there are also ways to finance a mobile home that is in a park as well.
Before getting the loan, you must meet the lender's guidelines. You will have to provide documents for your employment, credit score, and tax records, among other things. Learn what credit score is needed to buy a mobile home here.
There are several different loan types you may be eligible to get for your single-wide manufactured home, including conventional mortgages, FHA loans, and VA loans. There are also chattel mobile home financing options for homes already in communities; and if you come from a rural area, you stand a chance of getting mortgages offered via the U.S. Department of Agriculture.
Cons of Single-Wide Units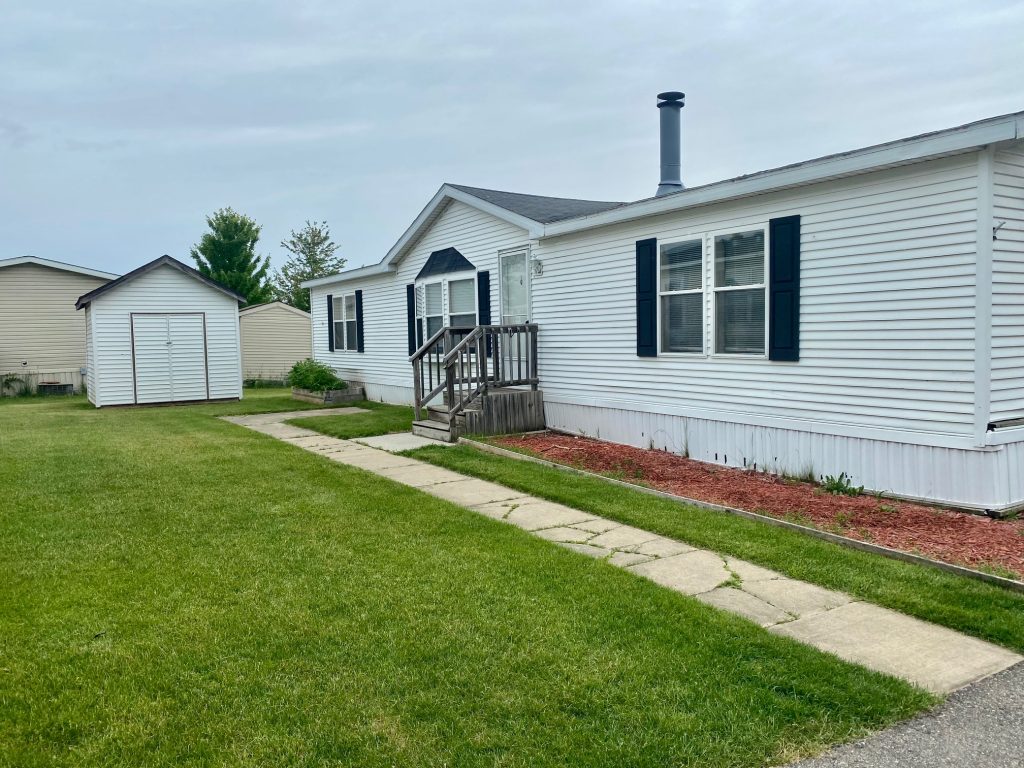 Although single-wide manufactured homes present many benefits, they also come with certain disadvantages you should be aware of. Let's go through them below:
Lot Availability Challenges
Having your single-wide home in a sparsely populated or suburban area might be difficult. This can be attributed to the limited land to place your home. In some places, the law only allows site-built homes.
You might also find a limited number of manufactured home communities to place your home due to some mobile home parks only allowing double-wide units. Just do your research beforehand to find the most ideal spot, and find out what lot rent is for a mobile home.
Manufactured Home Stigma
Even though manufactured housing units have greatly improved since the introduction of the HUD Code, they still face some stigma. However, as time has gone by their quality has improved and people have been forced to embrace these homes.
For instance, in Michigan, some local communities that had banned manufactured homes in the past have revised the zoning requirements and now allow manufactured homes to fight the challenges of inadequate housing.
Despite such challenges, we can guarantee you that modern manufactured homes come with features that are well worth your money.
Single-Wide Manufactured Home Location
For densely populated areas, such as cities, landlords and property managers always have lots with several manufactured homes. These lots grouped together are called mobile home parks, and many of them allow people to put single-wide mobile homes on them. The end goal here is to reduce the housing cost.
In rural areas, most developers provide single-wide homes with dedicated lots, which offers a private and cheap living space option.
Top Single-Wide Home Manufacturers
With an increased acceptance of manufactured homes, manufacturers have also increased. However, how many of these manufacturers are reliable and experienced?
Below are some of the top manufactured home dealers to consider:
Champion Home Builders
This company has been in the manufactured home development industry since 1953. Today, the company has invested resources in developing quality modular homes and mobile homes.
For your information, it specializes in developing both single-wide mobile homes and double-wide manufactured homes.
Single-wide units here measure about 850 square feet, with the double-wides obviously coming in larger sizes. You will have the option of customizing a single-wide unit to fit your needs. For instance, you could add a fireplace if you want.
Clayton Homes
No other company can rival Clayton Homes when it comes to developing energy-efficient homes. The company was even given an Energy Star Manufactured Housing Builders Award in 2021. Its dedication to developing energy-efficient homes has greatly contributed to making sustainable homes.
Clayton focuses on reusing recycled materials to develop manufactured home materials. Almost all the appliances you will get in a Clayton manufactured home are energy-efficient. Therefore, you will save more on utility costs.
Expect to get a single-wide manufactured home for as low as $80,000. If you want a double-wide mobile home, you will obviously have to pay more. Checkout our top five double-wide mobile home dealers in Michigan here.
Fleetwood Homes
Finally, we have Fleetwood Homes that offer family-friendly floor plans. The company manufactures both single-wide and double-wides.
You will like the manufactured homes from Fleetwood because they are very spacious. Some of the best series from Fleetwood to consider include Sandalwood XL and Westfield Classic. Generally, you will have a variety of plans to select from, including single-wide and double-wide floor plans.
Fleetwood offers affordable housing compared to other reputable brands.
Conclusion
We highly recommend single-wide homes thanks to being structurally efficient, energy-efficient, versatile, affordable, and customizable.
We also recommend purchasing single-wide homes from reputable manufacturers, such as Champion Home Builders, Clayton Homes, and Fleetwood Homes.
Single–wides are perfect for you if space is not an issue and you have a limited budget. Feel free to contact us at Cedar Springs Mobile Estates to see if we have the single–wide home of your dreams.