There are many great advantages of living in a mobile home, including that you get a place to live at a reasonable cost and that you own a home. Not to mention, you can choose to relocate fairly easily.
If you're looking to move your mobile home for free, the good news is that this goal is attainable. However, you do need to choose just the right location to achieve this purpose.
What Do We Mean by the Right Location? 
By the right location, we naturally mean shifting your mobile or manufactured home, and your life, over to Cedar Springs Mobile Estates.
At Cedar Springs Mobile Estates, we are ready to move your mobile home to our community in Cedar Springs, Michigan,and at no additional costs to you. If you've heard some experienced people talk, you would know that this is one of those mobile home communities that warmly welcomes all newcomers.
Before we delve into just why this is the right decision for you, let's have a look at what it takes to move a mobile home, as you will quickly see why having us pay and do the work for you is such a benefit.
Let Us Relocate Your Mobile Home for You
Moving a mobile home on your own means that you have to talk to moving companies, mobile home movers, and the management of mobile home parks. If you're looking to move a mobile home for free, we are your solution!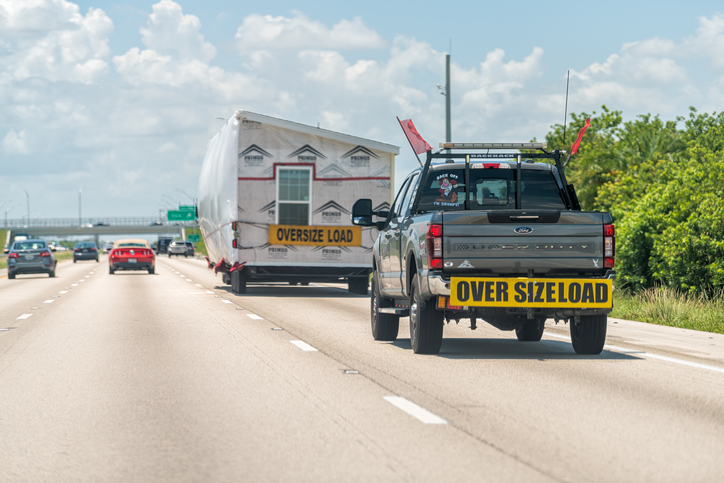 With that said, if you are looking to do it yourself, check out the following tips to make the process more economical and stress free:
1. Check Out Some Referrals
Mobile homeowners might sometimes face disappointment when they need to move their mobile home. When you move a mobile home, there are all sorts of obstacles and challenges to face. This is why you need to pick just the right kind of mobile home movers. What you need is a mobile home move with the best deal possible.
In order to get this, make sure to get referrals from your local mobile home park. Whether you're moving a single-wide mobile home or a double-wide mobile home, it's essential to go for a provider with a reputation for being honest and qualified.
2. Pull Your Permits
Acquiring permits is a natural part of the moving process. You first need moving permits, which are necessary for moving mobile homes and setting them up in new locations. Any decent mobile home movers should handle this step for you at an affordable price.
In addition to this, you may also need to obtain gas, electrical, and plumbing permits before you move a mobile home. Do call up several mobile home movers and see what they charge for various services. What you need is a mover who will handle the moving truck(s), the moving permit, all other permits, and generally provide professional help that follows the HUD Code. When it's time to move your mobile home to greener pastures, you want the process to be as smooth and easy as possible.
3. Make Sure to Read Up on the Relevant Zoning Regulations
When you're interested in a certain mobile home park or any other area, call up the relevant local zoning department and check what their requirements are. Ask about the rules and regulations regarding mobile homes in that location.
Some cities, for example, may have a rule about only accepting mobile homes that are less than 20 years old. Other locations may have size of construction restrictions. Most mobile home parks in Michigan have their own unique regulations, so do find out what they are before moving a mobile home anywhere. Please note that shifting a double-wide from one place to another is no joke because it is moved in two parts. So, don't do any such thing without preparation beforehand.
Of course, there are other considerations to take into account before you move a mobile home anywhere. Check how much tax you have to pay to the county treasurer, for one. Also, make sure to check the wind zone ratings for mobile homes in your preferred area.
4. Connect Your Home to Utilities
After moving a mobile home, you will need to reconnect the utilities again. A good mobile home moving company will add this in their set up services as part of their package.
If you have to deal with the setup yourself, call up local electricians and plumbers beforehand. Make sure to specify whether you have a double-wide or single-wide, because the fees may differ accordingly. The number of appliances and outlets you have will also influence how much you have to pay for both disconnecting and reconnecting the utilities safely.
5.  Remember the Rules
When you're moving into a community, like Cedar Springs Mobile Estates, it's great for everyone if you get to know the rules and regulations of the community. These are there for several good reasons, so read up on them and remember to follow them for an excellent experience all around.
We Will Move Your Mobile Home for Free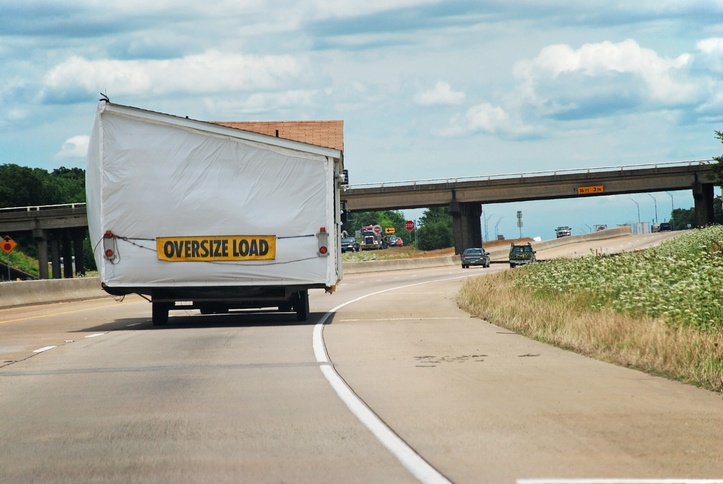 Are you wondering why you should be considering Cedar Springs Mobile Estates for your new mobile home location? Here are just a few great reasons why families and single individuals may want to move their mobile home to our welcoming community:
1. Applying Online is Easy
Applying to move a mobile home to Cedar Springs Mobile Estates is fairly simple and straightforward. What you need to do is give some basic information, including:
The names and birth dates of all intended occupants
Social security numbers for every occupant over the age of 18
Year of production for the mobile home
Make of the mobile home
Square footage of the mobile home
There might be other pieces of information that the community requires. For instance, you may have to state whether you intend to do some simple landscaping around your mobile home and what mobile home movers you'll be working with. Registration for your motor vehicles will also be required.
2. We Do Most of the Work
We'll be the ones evaluating the mobile homes for approval to join our community. We also provide pre-approved vendors who can help to move a mobile home in the easiest way possible. These vendors will work alongside you to ensure that everything is working out without any hassle. You can also ask these vendors how to make a mobile home more energy-efficient.
3. You Can Be Sure of Enjoying Your Life
One of the great perks of living in mobile homes within a community is that you get to be close to your neighbors. It's easy to make new friends in Cedar Springs Mobile Estates. The community atmosphere is always ready to welcome you with open arms and help you in moving your mobile home for free.
Here at Cedar Springs Mobile Estates, we have several activities where neighbors can meet up with each other, make friends, and generally enjoy the lively atmosphere.
4. There is a Proper Screening Process
Before anyone can move a mobile home into our community, we make sure that it meets our home specifications and requirements. This ensures that everyone is as safe in their mobile homes as possible. We will also vet the mobile home movers and any other moving company in order to make sure that everyone in the community is safe and protected.
5. You Get a Strategic Location
Why and when would anyone want to move a mobile home to a new location? Some of the most common reasons for calling up the moving company is to gain a better location for your work, the kids' schooling, or acquiring higher education.
For instance, if you have a job in Grand Rapids, Kent County, going for a mobile home in Cedar Springs makes a lot of sense. Cedar Springs Mobile Estates is just 20 miles from the happening area of Grand Rapids, and just 26 miles away from Wyoming. The major city of Rockford is also just a mere 10 miles away.
There are also several other places of interest just a few hours from our mobile home park. Basically, you could have an easy commute or a thriving business here. The option to move a mobile home for free is simply an added bonus.
6. There are Tons of Fun Activities to Do
It may be a relatively small city, but there are a load of fun activities and things to do in Cedar Springs, Michigan for its residents. To start with, this is where the Red Flannel Festival takes place each year. This is the oldest and most famous festival in the state of Michigan, giving Cedar Springs the nickname of the "Red Flannel Town."
This festival alone is a lot to look forward to. It takes place in autumn and invites all the residents to look at beautiful crafts, parades, car shows, and a thrilling contest involving horseshoe throws.
Cedar Springs is also just 25 miles away from the famous Lake Michigan. The beauty of the surrounding trees and water bodies is enough for nature lovers to want to move a mobile home and, thus, contact a moving company right away. Along with moving in your mobile home for free here, you'll have a load of choices for getting exercise, Cedar Springs restaurants, and fulfilling your passion for history with the tremendous Cedar Springs, MI history.
The peaceful atmosphere of Cedar Springs is calming, but that doesn't mean you'll be bored. There are several activities and sights to see here – all inside a radius of just two miles.
7. You'll Enjoy a Tightly-Knit Community
If you're in search of small town life, call up a moving company and plan to relocate to Cedar Springs Mobile Estate right now! This city has a lot of fun stuff to offer with just a little more than three thousand people, and you will get that perfect suburban vibe here. The friendly neighbors will welcome you as well.
8. The Daily Costs are Fairly Affordable
One of the reasons why mobile homes are worth buying is the value you get out of the structure. Even though you get a suburban feel here in Cedar Springs, the cost of daily living is quite affordable, especially compared to the average rent in Grand Rapids, Michigan. In fact, when you look at the cost of living for Cedar Springs overall, it's around 6.5 percent lower than the rest of the United States.
If you're looking to outright purchase a new home and move it to Cedar Springs Mobile Estates, you should keep in mind that the mobile homes for sale in Cedar Springs, MI have fairly reasonable rates as well. When you have a reputable community like ours, you can also be sure of getting the right utility connections and easy access to necessities, like grocery stores and Cedar Springs, MI shopping.
9. It's a Secure Place with Plenty of Opportunity
Everyone wants to live in a place that is safe and secure for themselves and their families. When you're looking at relocation options in the vicinity, you can't go wrong with Cedar Springs Mobile Estates.
Since this is a small town, everyone knows their neighbor. Both business and residential areas have proper lighting once the dark starts to set in. These are just two reasons why crime rates are significantly lower as compared to the other best places to live in Kent County, MI.
Aspiring individuals will also find many growth opportunities in Cedar Springs, which has a rapidly climbing economy. The growth rate of the population is around 4.4%, just large enough to ensure a steady supply of consumers. This rate is also low enough to stave off stiff competition that may otherwise drive up prices too quickly.
In short, if you're planning to start a new business or expand any existing operations into Cedar Springs, you're on the right track. There are a lot of entrepreneurship chances here that one can still tap into.
The Takeaway
The process and cost to move a mobile home can be a bit overwhelming. The authorities require permits, the moving companies require high payments, and finding truly professional mobile home movers is another story altogether.
There may also be some wear and tear when moving your mobile or manufactured home, so do read up on some tips on how to maintain a mobile home beforehand.
One thing is for sure; when you move your mobile home safely to Cedar Springs Mobile Estates, you will be in a mobile home community like no other! This new location will soon feel just like home with our friendly, welcoming, and peaceful community.
For more details and to start the process of moving your mobile home for free, please contact Cedar Springs Mobile Estates by getting in touch with our friendly community managers for further information.