When it comes to mobile homes, there is a lot one needs to learn and unlearn. Mobile homes are quite different from your traditional homes in many ways. So, a potential mobile home owner or renter has to do their homework before they take any steps.
One of the first things to know about mobile homes is that they are either on your own lot (if you are a property owner) or on a mobile home park lot. If it is the latter, you will have to pay a lot rent on top of other costs. However, the benefits of living in mobile home parks may be worth the additional cost.
The lot rent cost and mobile home park charges can be a little difficult to understand at first. To this end, we have compiled a guide for those who live in manufactured home communities and have to pay rent for their mobile home lot.
Defining a Mobile Home Lot
Those who are not too familiar with mobile homes or real estate may get confused by the concept of lot rent. Basically, mobile home lot rent is different from outright renting mobile homes.
A mobile home lot is a piece of land that belongs to the current park owner. The person who owns the mobile home pays site rent or lot rent to the park owner. This means that the one paying lot rent owns not the land, but the mobile home that stands on it.
The lot rent itself might go to the mobile home park owner or the company that owns the mobile home park. The mobile home units on the land may be for rent as well.
What is Lot Rent?
So, what exactly does this lot rent entail? What is the rental or lease contract like? How much can we expect a lot lease payment to be and what policies do most mobile home parks have regarding lot rent?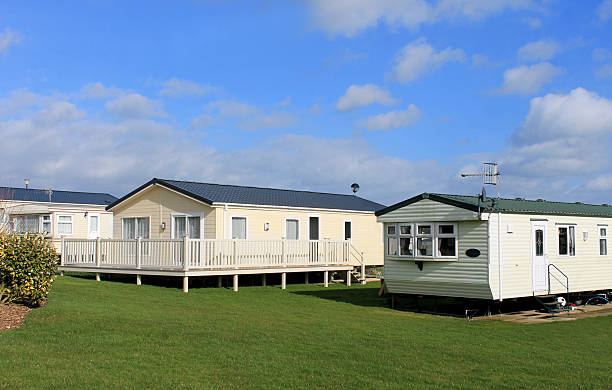 Answering all of these questions means that we have to take a look at the various points of a lease agreement for a lot rent. Let's start now:
What is in the Lot Rent Lease?
When someone wants to rent a mobile home lot, they have to sign a lease agreement. This states that the mobile home owner agrees to the terms of the landlord.
The landlord here might be one individual; namely, the property owner or park owner where the mobile home sits. Some mobile home parks have multiple park owners, so the agreement, in this case, will have to mention all of them.
The other items that this agreement includes are:
●       Lease duration
●       Amount of monthly rent
●       Rules of the mobile home park or manufactured home community
●       Respective responsibilities of the park owners and renters
●       Rights of park owner and renter
If the mobile home owner does not honor the clauses of the agreement, they might get a fine or even be evicted from the mobile home park. That is right, they can face eviction even if they own the place.
This is just one reason why it is essential to read the whole document before signing anything, especially a lease agreement. Make sure you have some flexible terms and won't get a penalty for missing just one lot lease payment.
Do Lot Rents Cover Property Taxes as well?
For most states, property tax is inevitable on any kind of residential place, regardless of whether the residents own it or not. However, we are talking about a mobile home here, which usually falls under the category of personal property, not real property, unless you also own the lot it stands on.
Factors Influencing Taxes on a Mobile Home
Mobile home taxes may vary a lot depending on the state you are in, the home's monetary value, and its condition. Other factors include:
●       Tax capacity
●       Property tax classification
●       Market value tax rate
●       Tax credits
A mobile home owner will usually owe taxes to the DMV, with a rate of around 1-2%. In Utah, for instance, a mobile home or manufactured home will classify under the trailer coach category.
Overall, a park owner can expect to pay property tax on the land they rent out, as well as the property tax on a mobile home. Usually, this is the landlord's responsibility, unless otherwise specified in the lease agreement.
In a nutshell, paying mobile home lot rent probably means that you will not have to pay additional property taxes. Again, read and understand all agreements thoroughly before signing.
Benefits of Mobile Home Lot Rent
Mobile home lot rents are quite beneficial for those living in mobile home parks. This way, whether one owns a mobile home or not, they are still part of the manufactured home community.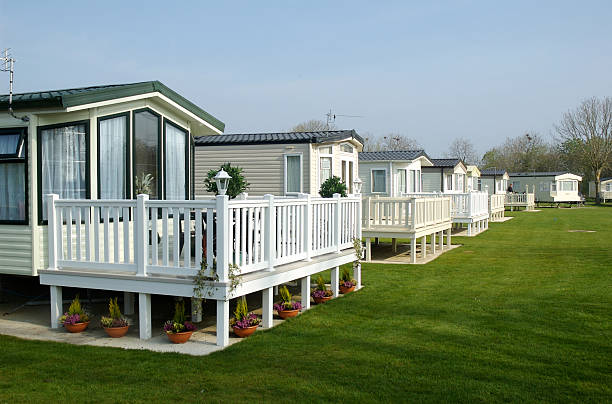 When you pay lot rent, you get to access park amenities, benefit from any extra utilities, and stay on a piece of land for some time without worrying.
With all of this being said, the exact benefits will depend on the terms of the mobile park community owner. For some, the lot rent covers amenities and utilities, such as gas, water, electricity, laundry services, and so on. For others, the lot rent will cover the actual lot where the mobile home stands, nothing more. Again, understand what you are getting into before signing any lease agreement.
What are the Rates of Lot Rents for an Average Mobile Home Park? 
The rates for mobile home lot rent will vary according to the state, the park quality, the locations, etc. Before you go into any negotiations, look and see what the fair market rates in the area are like. Get quotes from several different parks before making a decision or signing any contracts.
In some cases, you may consider the option of learning how to rent-to-own a mobile home.
What Affects the Rates for Mobile Home Lot Rent?
The rates for mobile home lot rent can vary a lot. Here are just a few factors to keep in mind regarding these rental rates. This way, you know what to expect:
The Lot Size: Naturally, larger lots will have higher lot rent; it might be worth it for those who want space for outside grilling, a large mobile home, or just some room for pets and kids to play.
Maintenance: The mobile home park may provide some maintenance services, including lawn care, repairs, etc.; more services mean more lot rent.
Utilities: A mobile home park may cover utilities in the lot rent; these may include garbage services, cable services, water, electricity, etc.
Area or Location: A mobile home park in a desirable neighborhood will also have high lot rent rates; the area itself may be expensive or have beautiful surroundings.
Amenities on Offer: These include laundry rooms, a community center, swimming pool, etc.; the more there are on offer, the higher the lot rent goes.
How Stable is a Mobile Home Lot Rent?
One of the main things a mobile home dweller may worry about is whether a new park owner may come in and raise the lot rent.
Consider this situation: the current park owner sells the mobile home park. The new owner might want to raise the lot rent in order to recover their costs.
The good news is that some states may deem this practice illegal, unless mentioned in a lease contract. In some areas, the  new owner will be responsible for maintaining the lease with the same terms for as long as it lasts.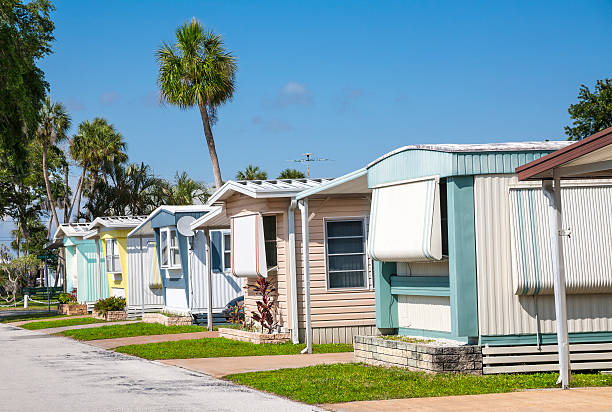 This is why the original owner of a mobile home park needs to negotiate lease takeover with a potential new owner. Alternatively, they can also seek a release with the tenants in the mobile home park.
There are a few areas and states where the tenants do not have such rights. In such cases, they might face eviction or having to pay higher lot rents.
Do not take your landlord's (old or new) word for it, though. Get some legal advice and see if your options can be based on the lease agreement, the area in question, and the local laws. If the laws are not in your favor, you may want to if buying vs. renting a mobile home is better for you.
What Lot Rent Covers
Before you sign or finalize anything, clearly understand what you have to pay for. Here are some aspects that a mobile home lot rent usually covers:
A piece of land to place your manufactured home on
Might include the mobile home rent as well (depends on the park)
Access to the amenities and maintenance (the staff can guide you about the exact offerings)
Swimming pool
Playgrounds or play area
Community center
Laundry rooms with washers and dryers
What Lot Rent Does Not Cover
The exact terms of your lot rent agreement may vary from one mobile home park to another. However, you will want to double-check the following items and usually be prepared to handle them yourself (or ask for an addition in the lease agreement):
Taxes: While property taxes may not be your headache, there will be taxes on the mobile home.
Insurance: Lot rent does not cover insurance; if the state has extreme weather, getting relevant insurance could be a major expense. Be sure to know the wind zone ratings for mobile homes.
The Takeaway
Lot rent is inevitable for most mobile home owners, especially if they do not have land of their own. If you are thinking about living in a mobile home park, be sure to consider all the factors involved before signing a lease.
Remember, a mobile home lot lease can be good for several years, so make sure you are getting the best deal possible. Perhaps, this might also be a good point to consider whether mobile homes are worth buying or not.