The age of manufactured homes is now upon us, and more people are now building, renting, or buying a mobile home on the regular than ever before.
There is no argument that manufactured homes have greatly improved their features to the extent that you can not tell the difference between them and site-built homes (see manufactured homes vs. stick-built: which is better?).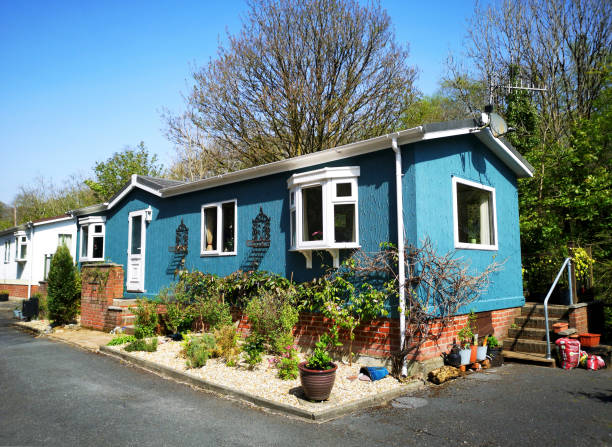 For instance, unlike in the past, these homes now come with garages and landscaped lawns. There are also multi-story mobile homes that come with energy-efficient heating and cooling systems and appliances. Learn how to make a mobile home more energy-efficient here.
This is why mobile homes are becoming more popular and at least 17 million people in the United States live in manufactured homes to date.
So, why do these people find comfort settling in manufactured homes? In this article, we will explore the top 10 benefits of living in a manufactured home.
Benefits of Living in a Mobile Home
Let's consider the benefits of living in a mobile home and the reasons why you should find one for yourself.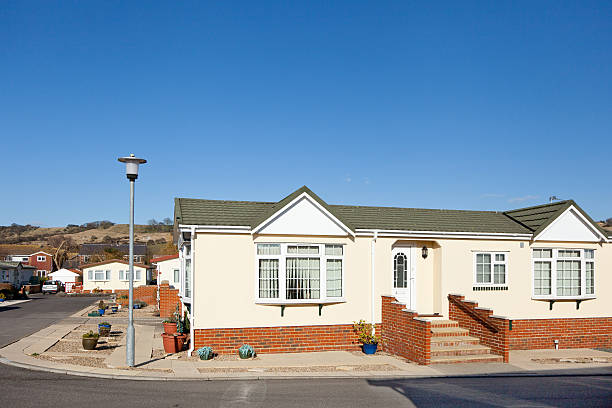 Mobile Homes are Very Affordable Compared to Stick-Built Homes
A manufactured home is a very affordable option, especially for Americans who want to buy a home. For instance, while a single-family home costs an average price of $272,200, a mobile home costs about $62,600.
If you desire to build your own manufactured home, it will cost you about 10% to 35% less per square foot than stick-built homes. This makes home ownership easier to achieve.
This affordability is the main reason why the middle class has fallen in love with mobile homes. The average annual income for most people living in manufactured homes is $34,700.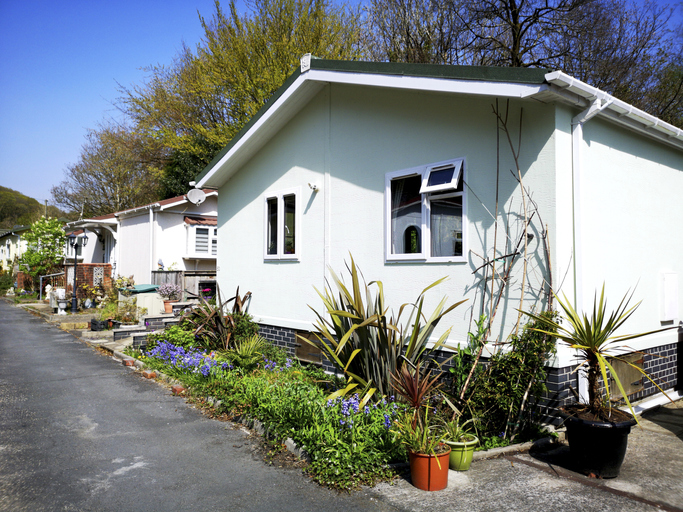 At least 25% of all households in the United States bring home more than $50,000. The average household has about 2.58 people, per the 2010 Census, meaning that a modular home is the best option.
By the way, modular homes are manufactured homes built and assembled in the factories and then taken for installation to a site.
You will have Control Over the Home Building Process
If you have ever built a home, you can relate to the challenges of snarly contractors, delayed construction, and cost overruns.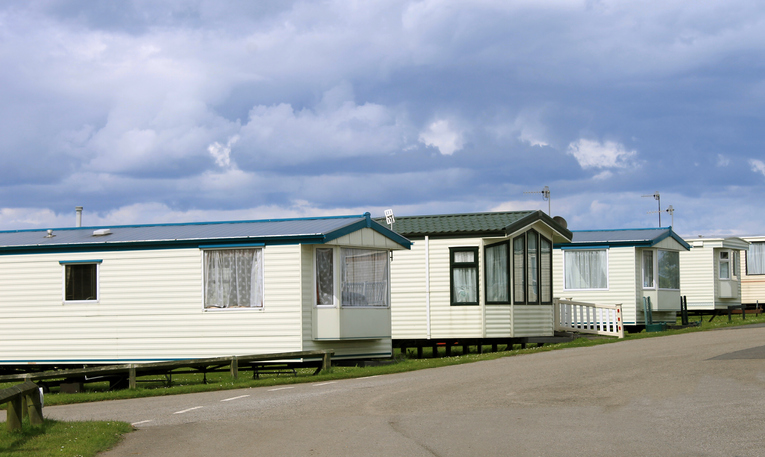 It is not easy to encounter such problems in manufactured homes. This is because homes manufactured in factories are developed under tight federal regulations and strict rules, i.e. the HUD Code for mobile homes.
Factories develop mobile homes on the assembly lines, leaving no room for error. The manufacturing process also maximizes the efficiency of industrial workers. Learn more about how mobile homes are built here.
One advantage of homes built in a factory is that they are under a controlled environment that is not affected by unreliable contractors, vandalism, or bad weather. The control over the construction process, therefore, enables you to save money and time.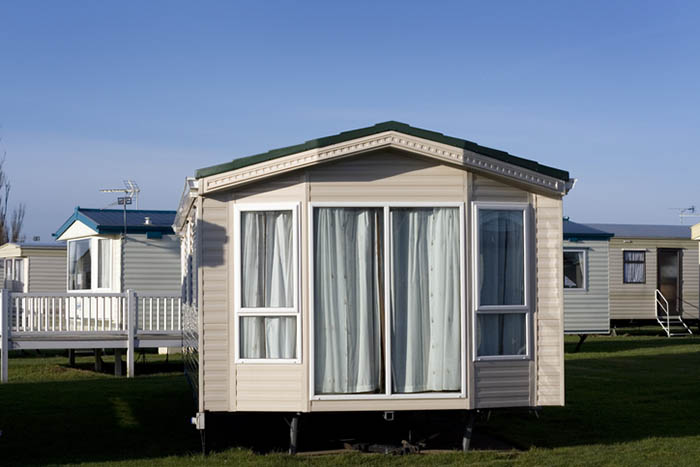 Most factories buy massive amounts of appliances, products, and materials, making everything more affordable compared to a site-built home developer. They, therefore, pass the cost savings on to home renters and buyers.
High Speed of Construction
First, it is crucial to outline that homeowners are responsible for developing the foundation and establishing utilities, such as sewage and electricity, before a mobile home is brought to the site.
Here, a factory can take about ⅓ of the time spent to build a stick-built home to complete a single-wide or double-wide unit.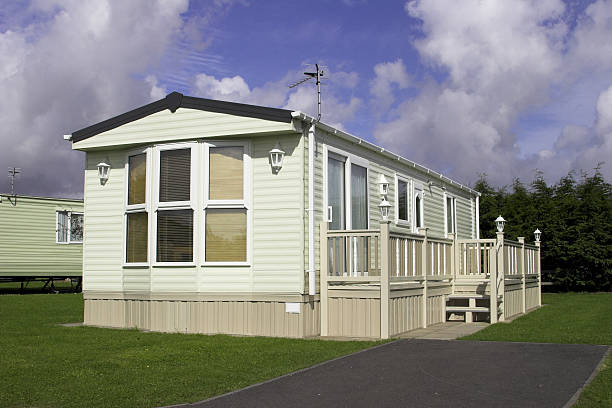 When you receive the home on your personal property, it is about 90% done, thus allowing you to move into it faster than you expected.
Even though the development and setup is faster, this does not mean that the developers can ignore building and safety codes.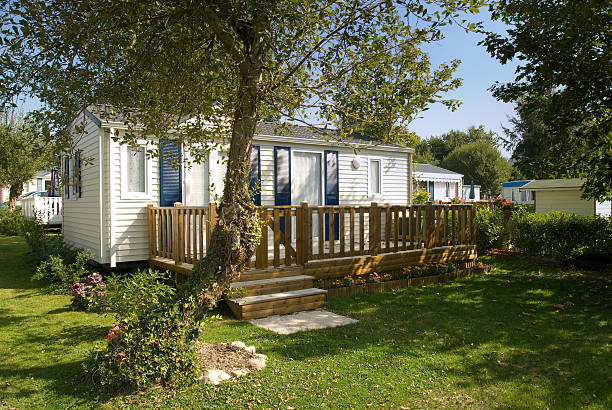 In most cases, a third-party or in-house inspector will examine your home and foundation before and after the mobile home arrives on site.
Design Flexibility
Most people mistake manufactured homes for the old mobile homes developed before the HUD Code was put into effect by the U.S. Department of Housing and Urban Development, which was 1976.
The design of modern mobile homes is much more elaborate nowadays. For instance, there are modular homes that are developed with more than one story. They also have vaulted ceilings, decks, garages, and porches.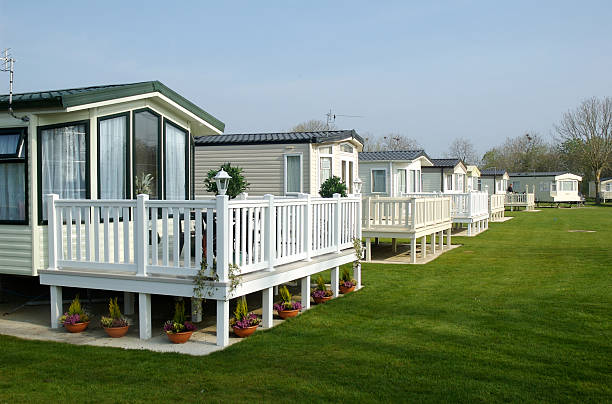 Depending on the type of land, you can incorporate beautiful landscaping and lawns. A factory can also design a mobile home based on your specifications and needs. Checkout the top 10 manufactured home dealers in Michigan here.
For example, you can have a housing unit with granite countertops, hardwood floors, and stainless steel appliances, if you so choose.
High Energy-Efficiency
Factories are now outfitting manufactured homes with ENERGY STAR appliances. This means that modern mobile homes are of high energy-efficiency.
On top of that, builders ensure every manufactured home is developed with efficient, high-performance windows, water heaters, and heating & cooling systems.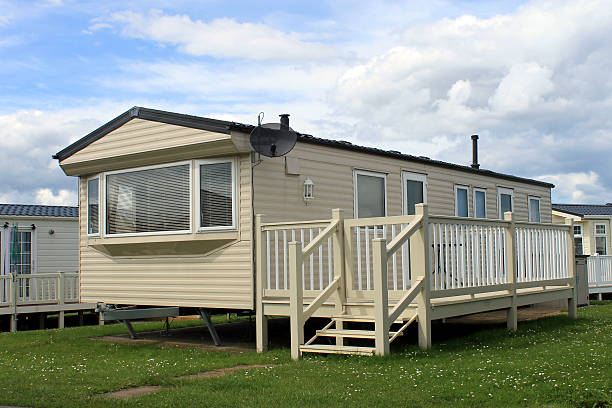 You might be wondering how much energy can a mobile home possibly save compared to a stick-built one. These homes have proven to save almost 55% of energy compared to their site-built counterparts.
Designed and Developed with Excellent Amenities
Almost every amenity you can find in a traditional home is now included in a mobile home. This is among the several reasons why people have fallen in love with these homes.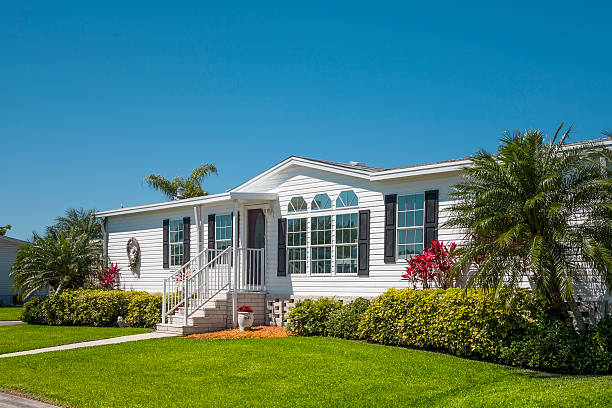 Some of the features you will find in manufactured homes include ceramic tiles, 10-foot ceilings, energy star appliances, wall-to-wall carpets, hardwood floors, and top-of-the-line fixtures.
The only difference compared to traditional homes is that everything is installed before the homes get to your land or manufactured home community.
There are even some mobile homes that have soaker bathtubs, jetted tubs, and walk-in closets. Others have bay windows, gabled roofs, and fireplaces.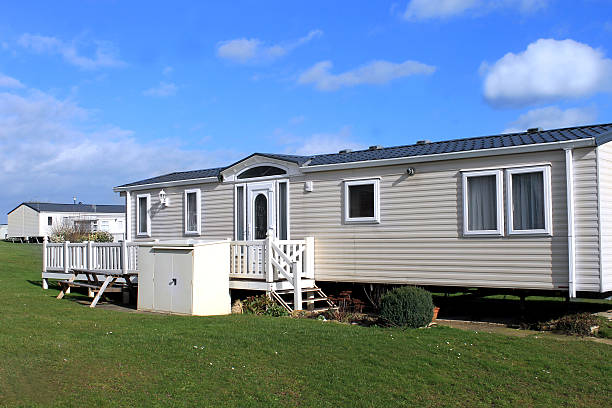 Nowadays, it is common to find a manufactured home with more than one bathroom, sunken tubs, and double sinks. Learn where to find mobile homes for sale here.
Supremely Green
Mobile homes are available in all types of colors. However, the critical color here is green, since they are environmentally friendly.
Factories that design and manufacture these mobile homes do not waste any building materials. Any scraps left during the construction process are recycled.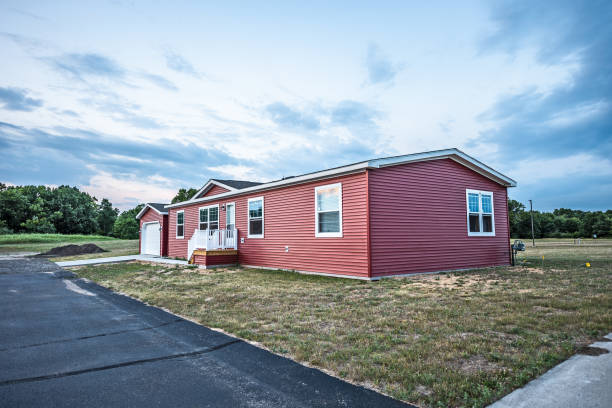 With a manufactured home, fewer construction materials will be used without compromising the structure of the building.
For instance, Warren Buffet is one real estate investor who has gone green, as far as mobile homes are concerned. He owns Clayton Homes, which is responsible for the i-house project.
The i-house has a low price of less than $75,000 for a space of 750 square feet. It also comes with roofs developed to collect rainwater, high-efficiency heat pumps, and faucets.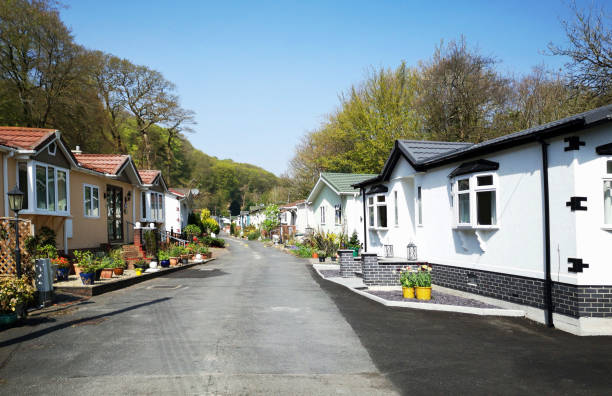 If you decide to live in such houses, you are guaranteed to save water and energy, all while reducing carbon emissions. Simply put, manufactured homes are built to be eco-friendly.
Can Be Located in Excellent Manufactured Home Communities
Despite many people not liking the idea of a trailer park, a mobile home community is a fine place to live. Learn the answer to 'is a manufactured home a trailer?' here.
As a homeowner, you can either own the land or rent the space where your manufactured home sits. Find out what is lot rent for a mobile home here.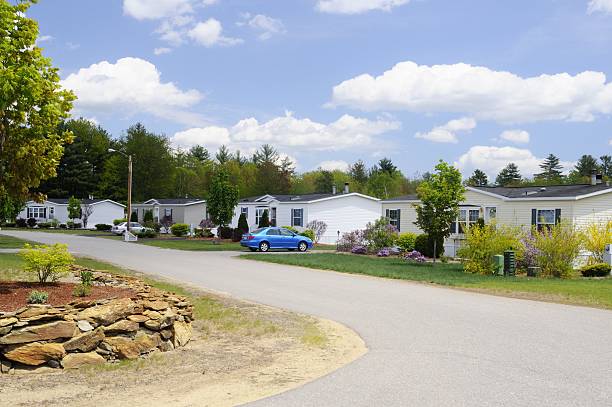 At least 75% of the available mobile homes in the U.S. are located on personal property. The remaining 25% are located in mobile home communities where occupants lease the land. Learn more about a land-lease community here.
The benefit of settling in mobile home parks is that there is no need to worry about expenses related to trash removal, snow plowing, lawn maintenance, and on-site repairs.
Most of the manufactured home parks are also secure and gated, while other communities resemble tiny resorts. Here is our list of top mobile home parks in Michigan.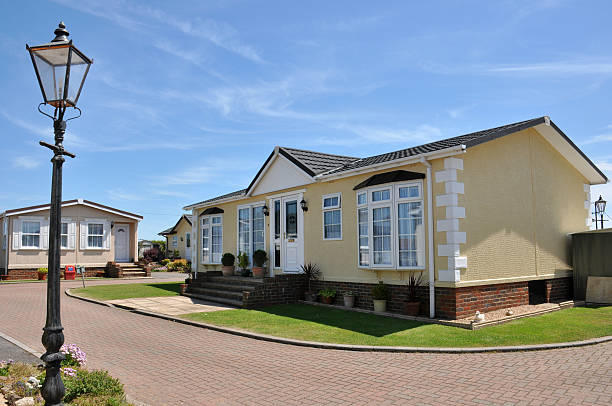 In a home park, you will find swimming pools, golf courses, tennis courts, walking trails, organized social activities, and fitness centers.
You will also come across several common areas in most home communities. Another bonus is that a home park is landscaped beautifully.
Try as much as possible to find a mobile home community of your choice. Learn more about what it's like living in a manufactured home community here.
Appreciate in Value
There is a lie going around that manufactured homes never rise in value. Some believe that manufactured homes are guaranteed to depreciate with time.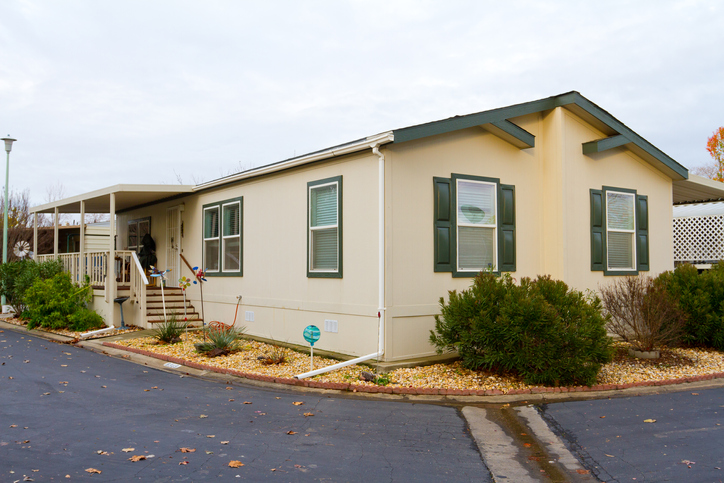 When a mobile home is developed and repaired properly, it will usually improve in value, just like a stick-built home.
However, the value of any mobile home depends on several market factors, including:
●     Inflation
●     The local real estate market
●     The initial price or cost of the house
●     The local community you live in
●     The real age of your house and whether or not it was built before the HUD Code came into existence (1976)
●     The park where your manufactured housing unit is located
●     The overall condition of your manufactured home
Learn how to increase the value of a mobile home here.
New Manufactured Homes have a Warranty
You would not want to buy a home where it would be difficult for a contractor to fix something you did not notice when you purchased it, right?
Manufactured homes have a one-year warranty, covering construction. There is also a separate warranty covering siding, appliances, faucets, doors, and even windows.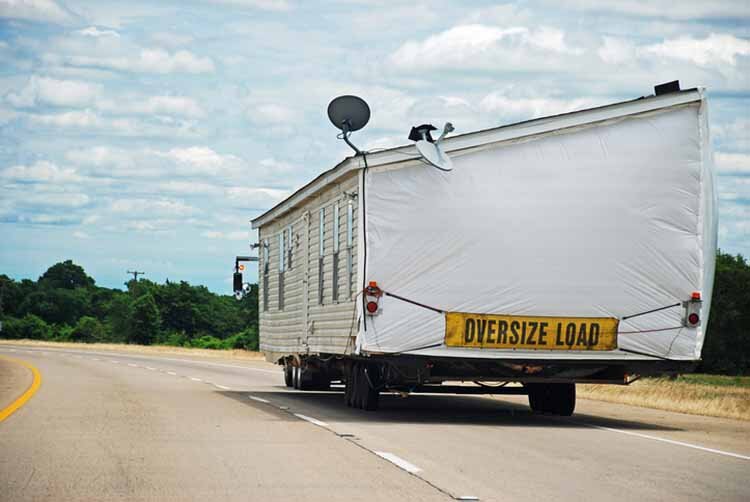 Some manufacturers will even offer you an extended warranty, if you so choose. However, even though a new manufactured home could come with a warranty, a used home will not.
You should be able to ask and answer the questions below before buying a mobile home:
What does the home's warranty cover?
How long will the warranty last?
What will void the warranty?
Does the installer, builder, or retailer perform the warranty work, or is it shared between the parties?
Is the warranty voided if the installation site is not prepared well?
Learn how to buy a new manufactured home here.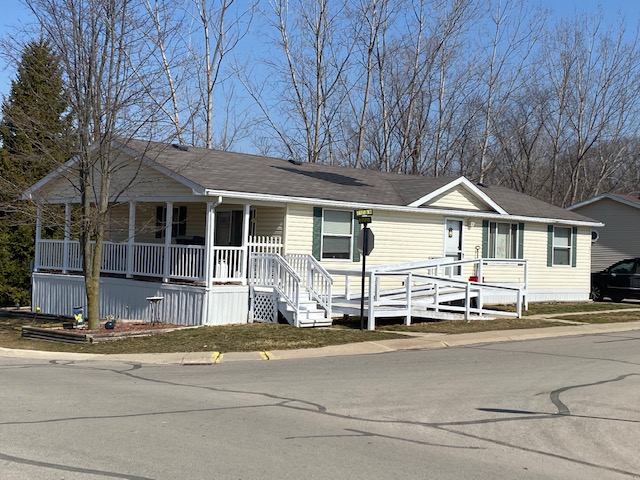 If you choose to buy a manufactured housing unit, you should keep a copy of the complete warranty. These mobile homes have this added benefit since they are considered personal property.
The Final Verdict
From our points listed above, it is clear that living in a mobile unit comes with more benefits than you could ever imagine. Living in these homes will prove to be worth it in the long run.
For instance, mobile home living is affordable, secure, and presents you with affordable amenities.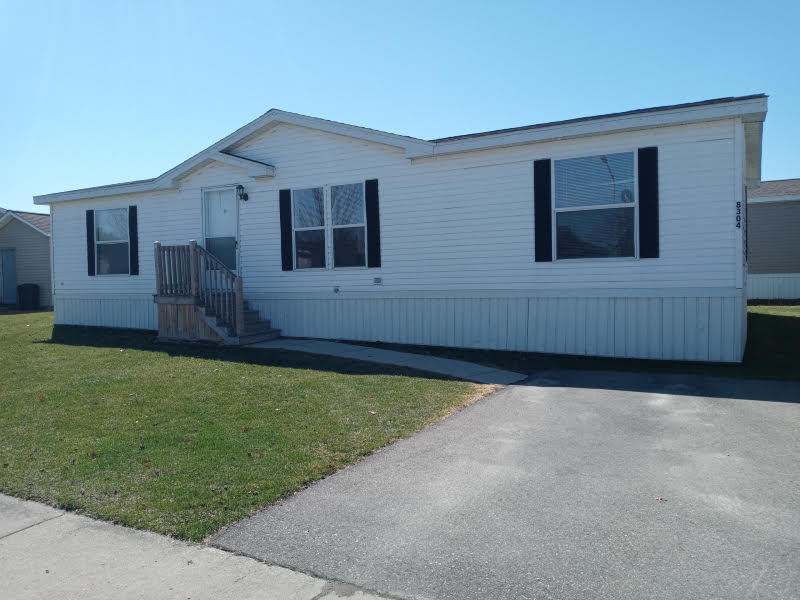 You should ensure that you research housing units before buying mobile homes for sale or renting mobile homes for rent. You should also weigh the pros and cons of manufactured homes. Take time to locate the best park or lot rent for your housing unit.
The best unit is one that meets your needs. We hope that you find a perfect housing unit for you and your family, and be sure to check out what we have to offer at Cedar Springs Mobile Estates.