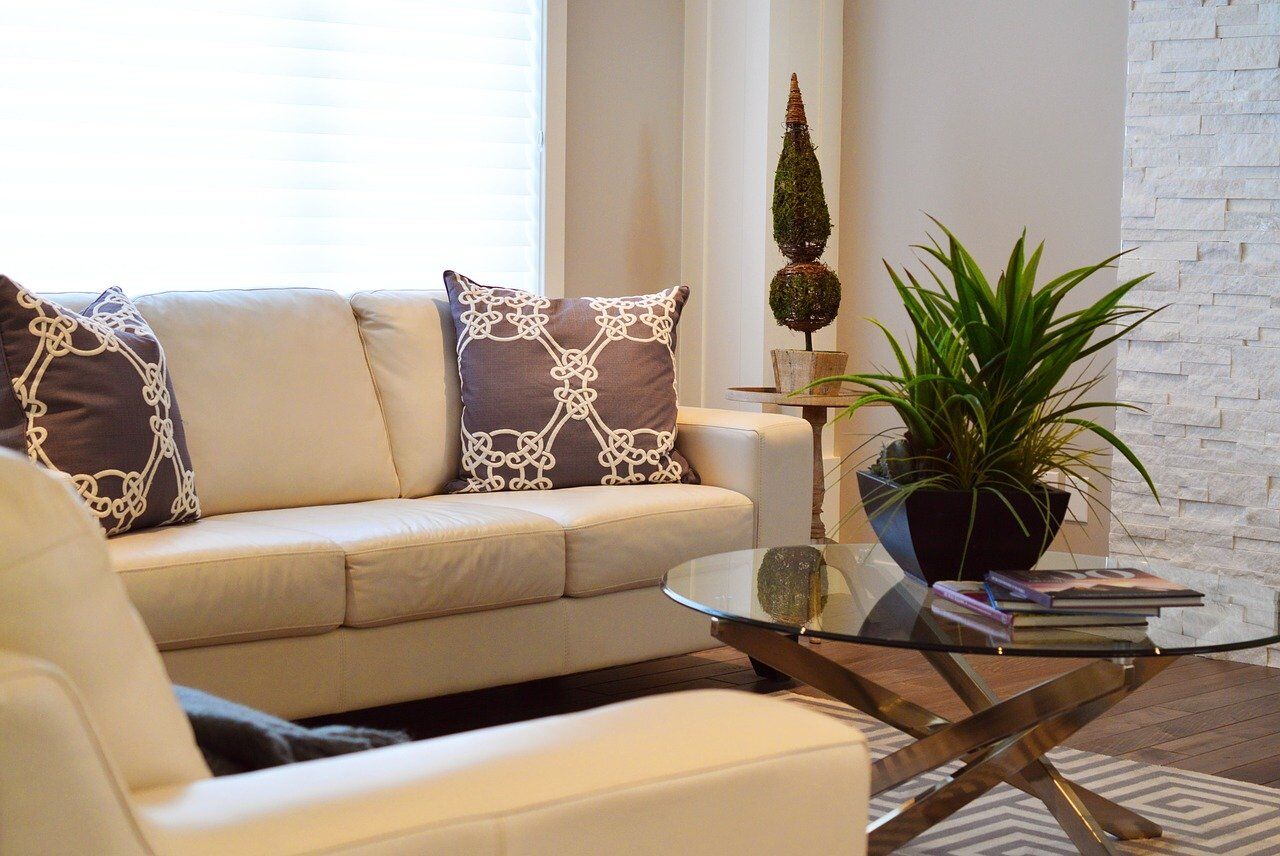 3 years ago · Justin Becker · Comments Off on Cities in Kent County, Michigan: Best To Live In
We have come up with a list of the five best cities in Kent County, Michigan that we recommend moving to in order to enjoy mobile home living to the fullest.
Various cities across Kent County, Michigan are home to wonderful mobile home communities that are equipped with modern homes that include top of the line stylish home fittings, which are perfect for all of your needs.
Cities in Kent County, Michigan
Kent County, on a map, is situated on the western side of the state of Michigan. In this article we discuss what mobile home living can offer residents in the cities of Cedar Springs, Grand Rapids, Rockford, Wyoming, and Kentwood, in Kent County, Michigan.
Cedar Springs
Our top pick of cities in Kent County, Michigan that offer the best mobile home living is Cedar Springs.
There is, without a doubt, a warm and welcoming atmosphere to living in this small Kent County, Michigan neighborhood.
Cedar Springs, situated in Kent County, Michigan, is a friendly close-knit neighborhood, with a small population of just under 4,000 inhabitants, where residents are very supportive and look out for one another, in a community spirited manner.
Great Place for Retirees
Cedar Springs, in Kent County, Michigan, is home to a variety of fantastic mobile home communities, which are fantastic places to choose to kick back and lead a relaxed way of life, especially for those in their retirement years.
Cedar Springs, Kent County, Michigan is an ideal neighborhood for the more elderly members of the community that are looking to live in serene, small, and conservative minded towns.
There are always plenty of social events on offer in Cedar Springs, Kent County, Michigan, which allows retired people to live a healthy and enjoyable social life, during their retirement years.
With that said, those from younger generations fear not, the elderly members of this city in Kent County are also open-minded, neighborly and welcoming to others of all-ages, too.
So Much to See and Do
Of the long list of things to do in our top choice of cities in Kent County, Michigan, one key event in the town's social calendar, which stands out in particular, is the annual local Red Flannel Festival.
This has been celebrated in Cedar Springs, Kent County, Michigan for over 80 years now, and is a fun filled day of parades, photographs, pie-eating contests, arts and crafts activities, and more.
Residents go out into the bustling town wearing the traditional 'red flannels,' which pays homage to the town's lumber industry and historic past.
A great place to go and visit in Cedar Springs is the Cedar Springs Brewing Company, located in the center of the town.
This brewery serves traditional Bavarian and American beers, as well as craft beers too. The kitchen also offers customers a traditional pub food menu and a Bavarian German food menu.
The Kent Theatre is another landmark in Cedar Springs that we recommend you go and visit.
The theatre has a rich history and is over 120 years old. After sadly being closed in 1975, it was reopened again by the Cedar Springs Theatre Association in 1998.
A set of dedicated volunteers throughout the years have worked tirelessly to fundraise for improvements to the historic venue. The Kent Theatre is now run by the community, and is community-owned, showing regular movies, live theatre performances, and hosting public presentations.
The Kent Theatre is a real jewel in the crown of this Kent County, Michigan community.
The Best Mobile Home Community in Kent County, Michigan: Cedar Springs Mobile Estates
Cedar Springs Mobile Estates is conveniently located literally a one mile walk away from  bars, restaurants, the local museum, and the public library; all of which is around the center of downtown Cedar Springs, Michigan.
At Cedar Springs Mobile Estates, you can either choose to purchase manufactured homes for sale, or find homes for rent.
Strong Local Economy
There are plenty of employment opportunities in and around the Cedar Springs, Kent County, Michigan area.
There are also several other cities in Kent County, Michigan, such as Grand Rapids, that are an easy driving distance away from Cedar Springs, which also has a successful economy and lots of job opportunities.
Kent County, Michigan is one of the most rapidly growing counties in the state, being a commercial hub home to many modernization projects and fast-growing industries.
Affordability
Mobile homes at Cedar Springs Mobile Estates, in Kent County, Michigan, will in no way ruin you financially.
In fact, the homes here, in this Michigan County, are extremely affordable and a sound investment. Purchasing one of the luxurious manufactured homes for sale in Cedar Springs Mobile Estates will cost you anywhere from $5,000 to $35,000.
More Space
Leasing or buying one of the Cedar Springs Mobile Estates single or double-wide mobile homes, in Kent County, Michigan, will provide you with a much larger amount of space than you will be able to find in the majority of apartments for rent in Michigan.
These Kent County homes range in size anywhere from 1,000 to an impressive 2,500 square feet.
Are you seeking a comfortable premium Kent County mobile home living experience? Then you are in luck!
The homes offered at Cedar Springs Mobile Estates, in Kent County, boast luxury features for residents, such as multiple bathroom suites, upgraded high quality flooring, upgraded top of the line countertops, full-size gourmet design oak kitchens, stone fireplaces and spa-like bathtubs.
If it is ideal mobile home living that you are after, there are not many better cities in Kent County, Michigan to choose to live in than Cedar Springs.
Grand Rapids
Grand Rapids is a city with a vastly greater population (with approximately 201,000 residents, according to the U.S. Census conducted in 2019) compared to the smaller cities in Kent County, Michigan.
Therefore, there is a large array of different housing options available, with many different mobile home communities in operation in the Grand Rapids, Kent County, Michigan urban area.
So it is safe to say that this is one of the cities in Kent County, Michigan that you will find yourself spoiled for choice when searching for mobile home communities here!
If you are looking to achieve a more peaceful life, by moving to a mobile home community in Grand Rapids, we recommend looking for a mobile home park located in the suburbs, or outside of the hustling and bustling, high populated central urban areas.
In terms of transport, the Intercity Bus Service runs daily following the Indian Trails, connecting Grand Rapids to other significant towns and cities in not only Kent County, Michigan, but across the entire state, such as Flint, Detroit and Kalamazoo, just to name a few.
Grand Rapids is also very accessible by car, served by several highways and interstates going both in and out of the city. There are also thousands of car parking spaces available in multi-storey lots in downtown Grand Rapids, Kent County, Michigan.
Rockford
The small city of Rockford, in Kent County, Michigan, is situated approximately eight miles south of Cedar Springs, and only a 20–25-minute car journey from Grand Rapids.
Its population is small, at around 10,000, however, this is considerably higher in comparison to Cedar Springs.
Through carrying out research online, like searching through pages on real estate websites, you will find that there are a range of mobile home communities in Rockford, with mobile homes on offer to both rent or purchase.
Woodlands Estates, in Rockford, is an example of a welcoming family-friendly manufactured home community, equipped with communal areas and on-site activities for residents to benefit from, such as their clubhouse and swimming pool.
Living in Rockford, you will very much feel immersed in rural countryside life, while having the benefits of being located close to key useful local amenities, such as shops, schools, workplaces, and so on.
Are you a family looking to move to a mobile home community in the Rockford, Kent County, Michigan area? If so, you should be happy to know that many of the schools in the Rockford School District come with impressively good ratings.
Wyoming
Wyoming, another one of our top cities in Kent County, Michigan, is the third most populous in West Michigan, and is a good choice of neighborhood to move to if you are looking to follow an enjoyable mobile home living way of life.
For example, Ferrand Estates is a wonderful mobile home community to move to! There are plenty of fantastic communal facilities on offer at this mobile home park, such as their indoor pool, sauna, spa, fitness center, clubhouse, playground, picnic area and laundry facilities.
Kentwood
Kentwood is one of the small peaceful cities in Kent County, Michigan, and is located less than 10 miles south of the city of Grand Rapids.
It is also in very close proximity to major highways, excellent restaurants, good schools, in the Kentwood Schools District, and an array of handy local shops!
The new mobile homes available for lease at the Kentwood Mobile Home Community  come fitted with brand new household appliances, air conditioning, and washer/dryer hookups.
Residents are also given two assigned parking spaces in this mobile home park, reserved for their usage only, and the community is pet-friendly, with dogs and cats allowed to stay for a monthly fee.
Conclusion
Overall, we recommend carrying out a wide range of web page searches online to ensure that you are able to find a mobile home community, in a location in Kent County, Michigan, that is ideal and most suitable for you and your family.
Our top pick regarding the best cities in Kent County, Michigan, for mobile home living, is hands-down Cedar Springs!