Finding your next house can be quite an overwhelming venture.
For first–time mobile home owners, it can be challenging to pick the best choice of house arrangement from the range of options that are available.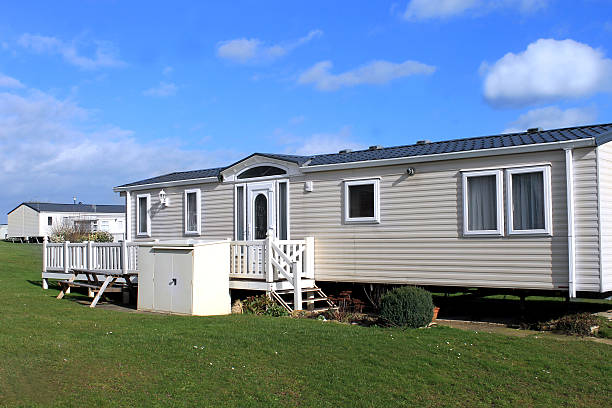 Being that mobile homes are one of the most popular forms of housing, you will enjoy some benefits that you are unlikely to get from buying a stick-built home (see manufactured homes vs. stick-built)
For years, the manufactured home industry has undergone an overwhelming gradual change that has seen homebuyers enjoying these quality and luxurious homes.
For example, granite countertops offer an aesthetic appeal to your mobile home's interior, and are available at an affordable price.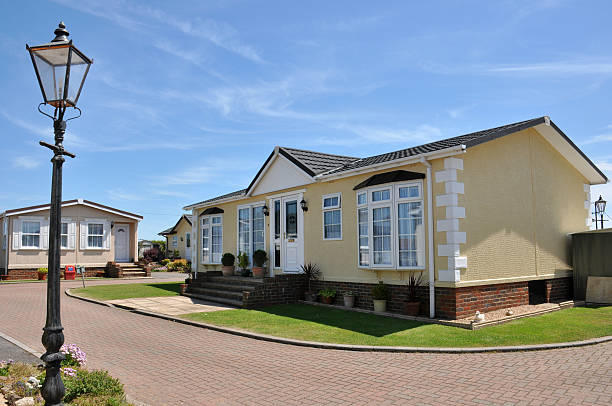 Today's homes are customizable, so you can get the design layout of your taste.
Why You Should Buy a Mobile Home
Manufactured homes are regulated by the HUD Code for mobile homes, which is the Housing and Urban Development division of the federal government.
Manufactured homes are prefabricated structures built in a factory on a permanently attached chassis before being transported to the site. Learn more about how mobile homes are built here.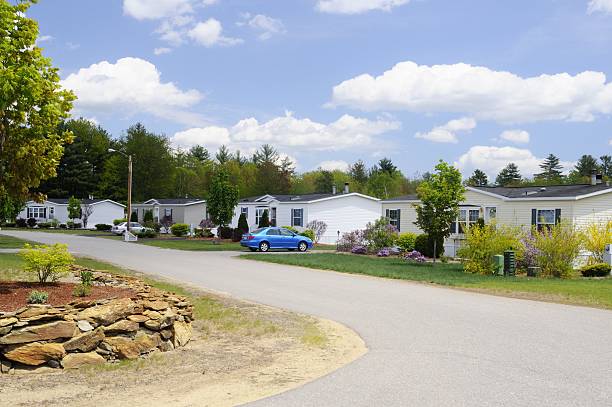 You can buy your mobile home and place it in a mobile home park or buy your own land. Residential park homes are very popular right now.
Not only does a mobile home park offer comfortable and modern accommodations, it is also cost-effective, safe, and built as part of a welcoming community. Learn what it is like living in a manufactured home here.
If the idea of living more affordably appeals to you, manufactured housing may prove to be a good option.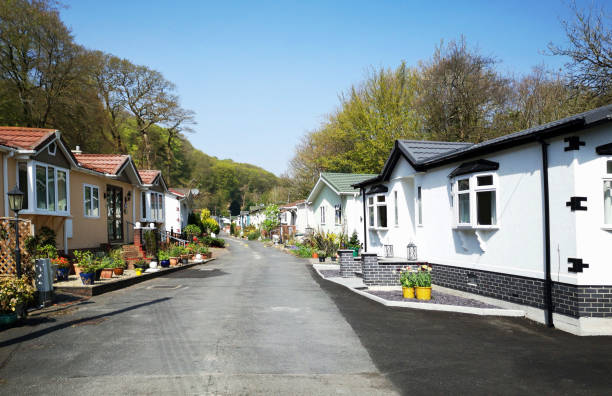 If you are thinking of buying a mobile home, here are seven great reasons why you need to strongly consider moving forward:
1.    It is Cost-Effective: It is Better than Buying a Site-Built House or Renting an Apartment
2.    Mobile Homes Offer You Flexibility
3.    Mobile Homes on Land Appreciate like Other Homes
4.    Mobile Homes are Safe
5.    Mobile Homes can be Financed
6.    You will get Your Home Faster
7.    Mobile Homes are Low Maintenance
It is Cost-Effective: It is Better than Buying a Site-Built House or Renting an Apartment
With a mobile house, you save in multiple ways. The most obvious is the cost to manufacture the house.
Buying a site-built house can be challenging since it is often highly priced when compared to manufactured homes.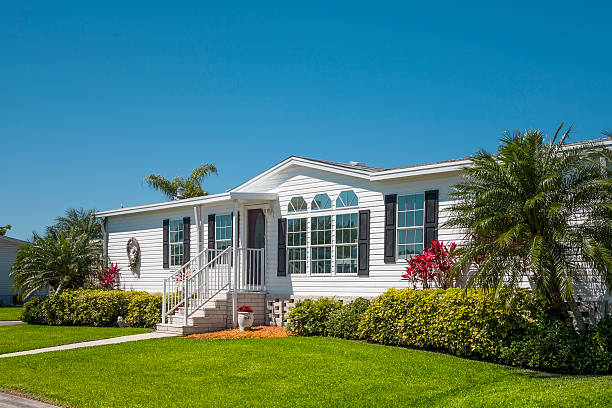 Although they are both built from the same material, manufactured homes can cost up to 30% less than a stick-built house. Perhaps this is the most beautiful thing about manufactured homes. Since they are mass–produced and built on assembly lines, manufactured homes cost less to make, thus less to buy.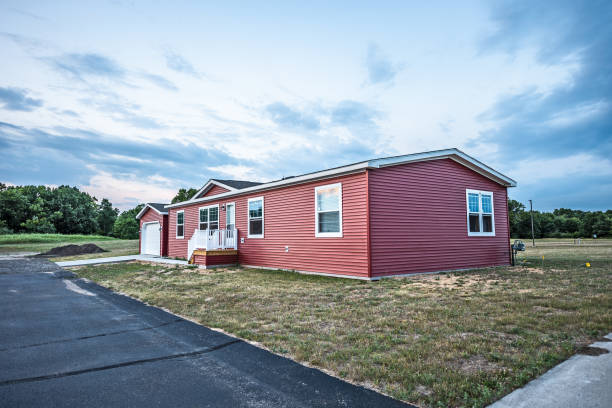 For instance, as of September 2018, the median price of a house in the United States was $225,700. Depending on where you live, the average price of a house can be lower or much higher. Comparatively, the average cost of a manufactured house in 2018 was $87,100.
On average, a one-bedroom apartment can cost you around $1,000 monthly. In contrast, you can buy a manufactured house with a payment of $450 per month and a lot rent of $350 per month, if you are renting the land. Learn what a land-lease community is here.
Suppose you spend around $100 for maintenance a month. Still the overall cost will almost be the same as renting an apartment. You can check out these mobile home maintenance tips for further assistance.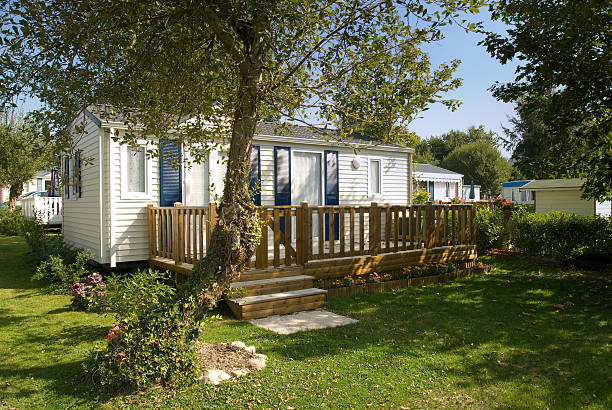 However, you will enjoy a bigger space in a luxurious house, all while also having the option to resell and recoup some cash. View our guide on selling a mobile home in Michigan here.
Mobile Homes Offer You Flexibility
One of the best things you can enjoy with manufactured homes is flexibility. Especially since a mobile home is usually more affordable than a stick-built home and only semi-permanent. What we mean by that is, if you own land, you can place a mobile house on it now, and remove it in the future.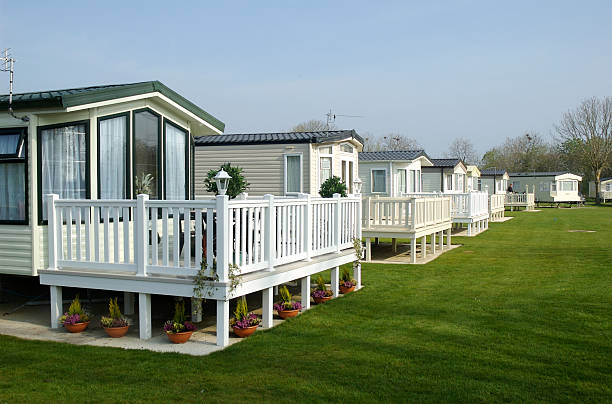 What you need to know is that even though manufactured homes are not easily moved once set up, they are easier to carry than a stick-built home, which is completely unmovable. Learn how much it costs to move a mobile home here.
Once a stick-built home is constructed, it is there permanently. With your home mobile, you can move freely without worrying about it.
Mobile Homes on Land Appreciate like Other Homes
Undoubtedly when the land value increases, your home will likely gain some value too. So, if you have your house on private land, you are likely to reap big.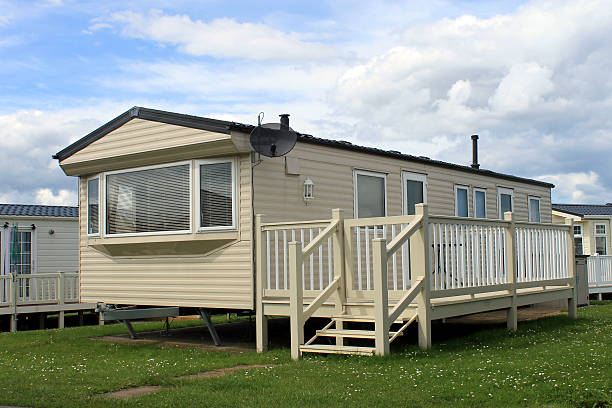 Many people are caught up in the argument that this type of housing depreciates. Well, you are right; but seeing it from another angle will give you a glimpse of what could go right if you invest in them. Find out if a mobile home is a good investment here
Real estate does not always go up in value, as many people discovered over a decade ago. However, when houses are rising in value over time, manufactured homes with their own lots go up with them. Learn how to increase the value of a mobile home here.
Mobile Homes are Safe
People often wonder 'are mobile homes safe?' Manufactured homes are among the safest housing choices available today. The Manufactured Housing Institute provides some solid information about manufactured house safety.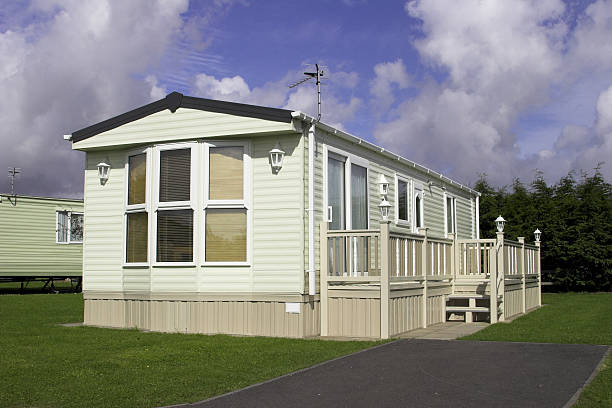 Manufactured homes are built to the HUD code, which came into effect in 1976. The U.S. Congress passed the bill in a bid to improve the safety standards of mobile homes, which were then on high demand. In fact, post-1976 manufactured homes have lower rates of fires than even site-built homes. Also, they are built to withstand strong winds, unlike the homes built before 1976. Learn about wind zone ratings for mobile homes here.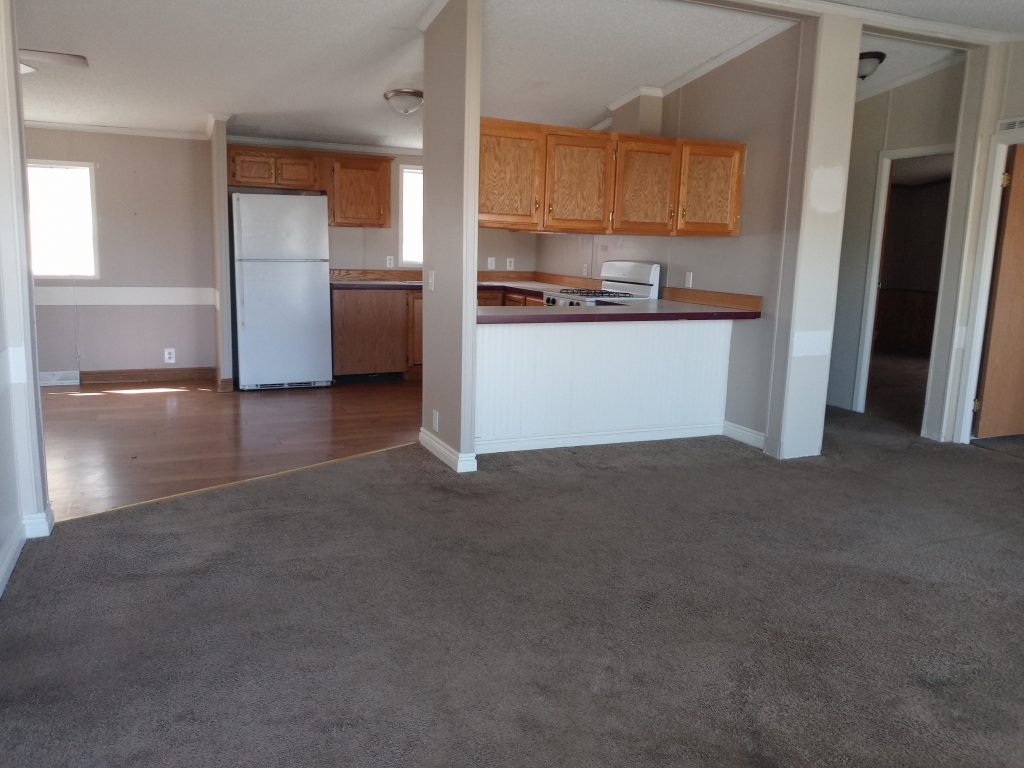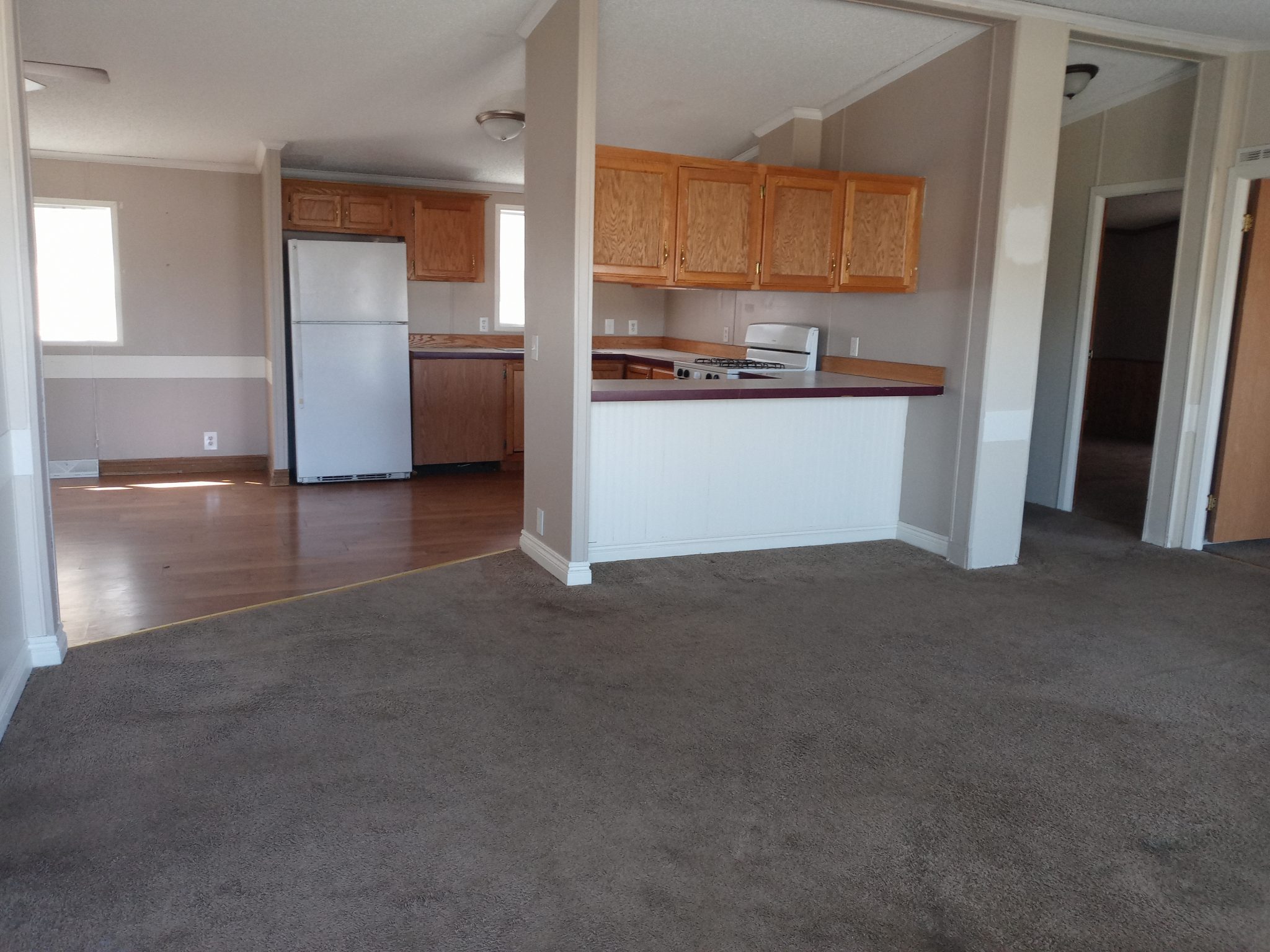 Manufactured homes perform as well as site-built homes during a storm. For example, during the Derecho storm of 2020, 140mph straight-line winds pounded the Cedar Rapids, Iowa area for 45 minutes. As a result, manufactured homes in Hames communities sustained less damage than stick-built homes, apartments, and commercial properties. None of the Hames manufactured homes tipped over.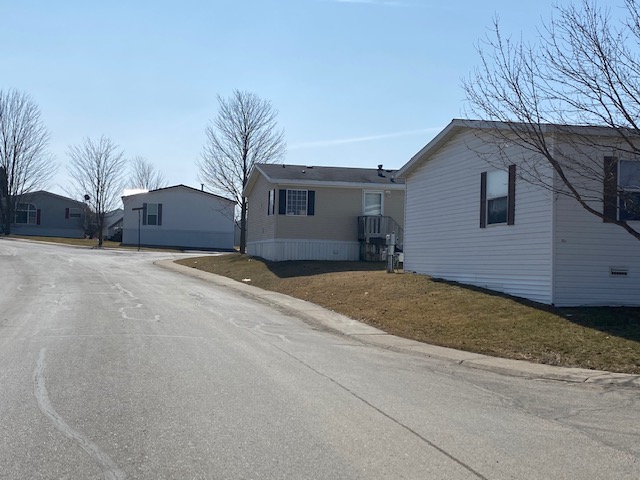 Mobile Homes can be Financed
Many people have been mistaken about chattel mobile home financing. While they are not categorized as real estate properties, that does not mean you can't get financing for manufactured homes from financial institutions.Per the norm, it all comes down to your credit score.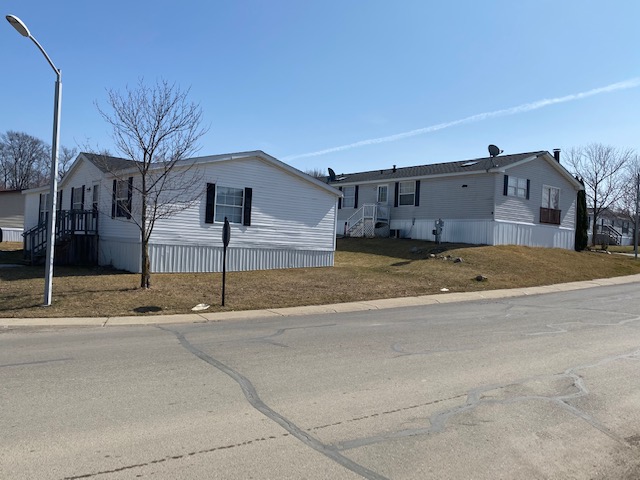 If you have a good credit history, you are likely to attract lenders and get your house financed. Learn what credit score is needed to buy a mobile home here.
For instance, through HUD programs, banks will loan up to $69,678 on a mobile home that is on a rented lot, and up to $92,904 on a house attached to a lot.
Here are various financing options you can use:
VA Loans
Personal Loans
FHA Loans
Fannie Mae
Freddie Mac
Chattel Loans
Please remember to compare different financial institutions' interest rates before buying your house.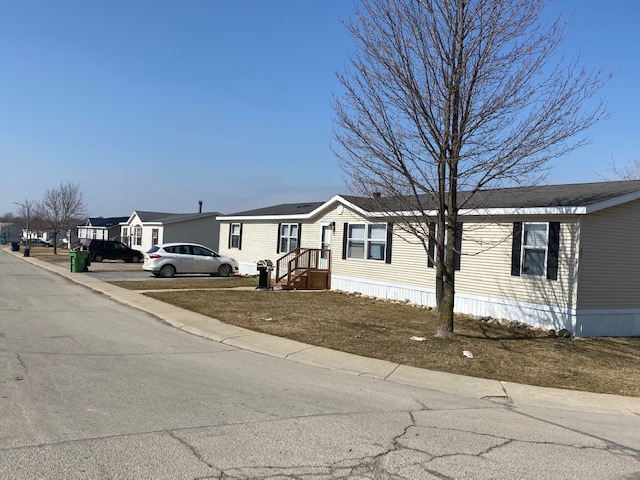 You will get Your House Faster
Another often-overlooked advantage of assembly line construction of your house is the speed at which your home will be made.
Manufactured housing has gone through several revolutions, and we are a far-cry from the "trailer home" of yesteryear. Learn how a trailer differs from a manufactured home here.
Construction times for mobile homes vary, but they are always faster than a stick-built home. Typically, it takes about four months from house order to house move-in.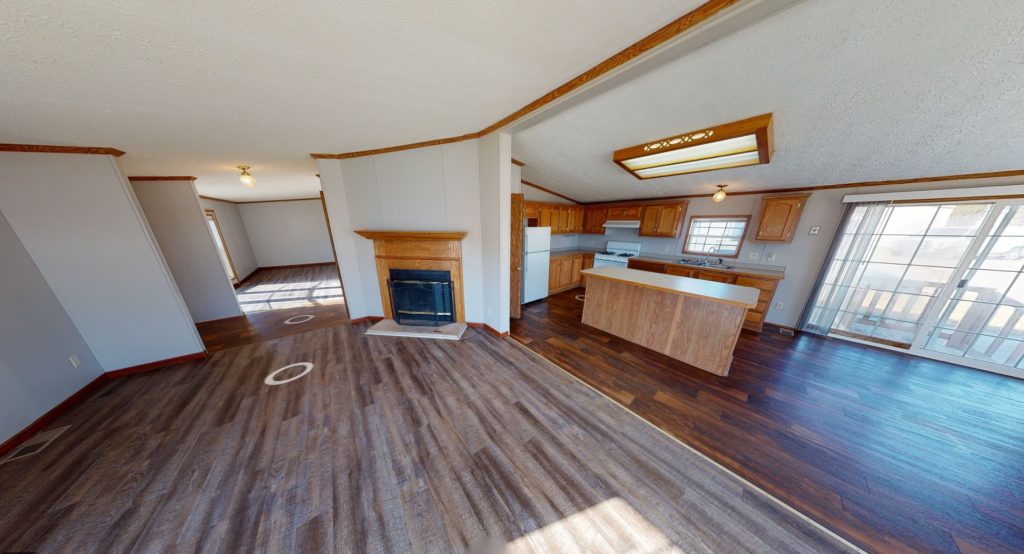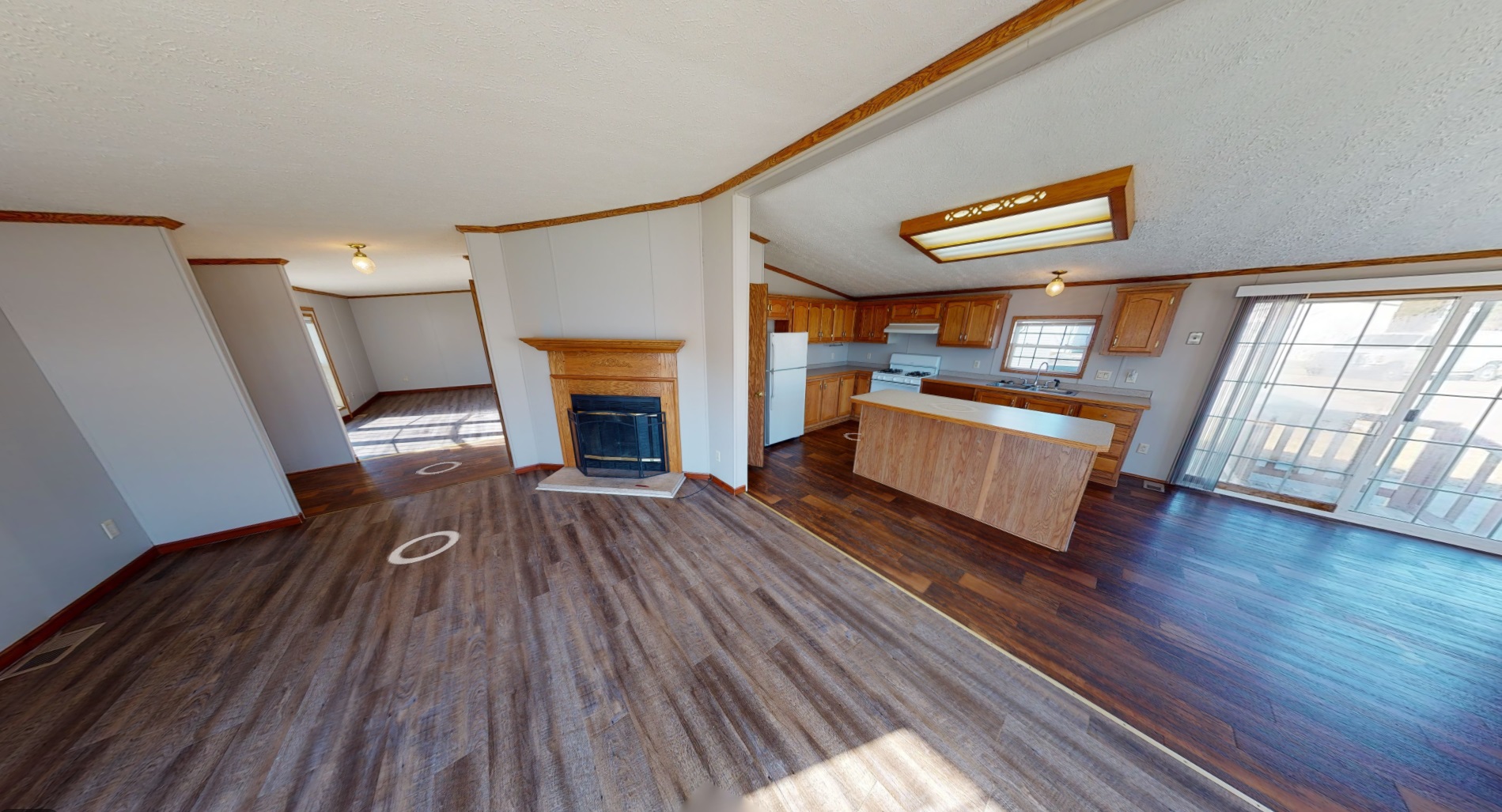 With that said, the actual construction time to build a manufactured house in the factory is just a few days. Some more affordable variants of manufactured homes can be built in as little as a few hours, while others will take several days due to things such as finishing touches on drywall, interior arches, or double-insulated windows.
Efficiency of construction is a big advantage of the factory building process. Therefore, one can get their house within months after order.
Mobile Homes are Low Maintenance
Think about how much work a traditional property demands of you! Stick-built homes demand maintenance that is expensive, especially when compared to manufactured homes. You will part ways with a lot of money when it comes to maintenance.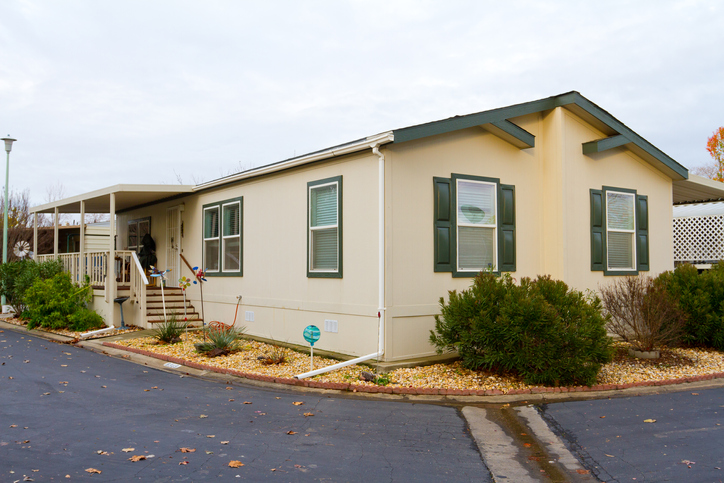 In other words, maintaining this type of house is not the same as maintaining a stick-built home. Learn how to maintain a mobile home here.
Modern manufactured homes benefit from convenient, intelligent construction. This means it is never likely that you will need to repair anything at expensive rates.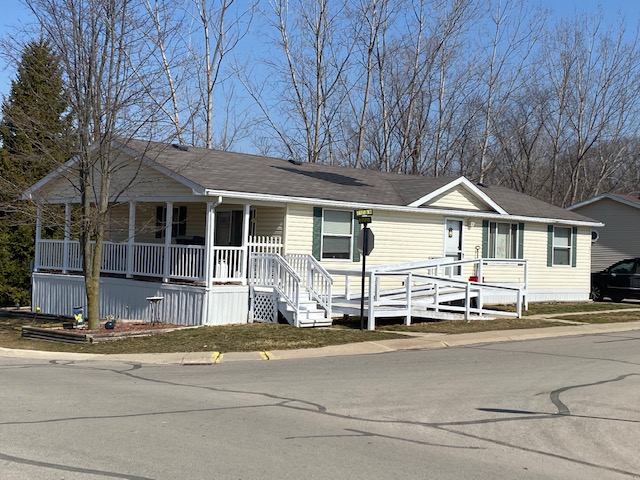 Older individuals who move into park homes will also benefit from single-level living.
Still there is less to maintain and repair, therefore there is less hassle and money spent!
What You Need to Know About Mobile Homes
Gaining knowledge is important before buying any product or real estate property. Before you rush and find that mobile house dealer (see the top manufactured home dealers in Michigan), here are a few things you should know about manufactured homes:
Types of Mobile Homes
Manufactured homes come in a variety of different floor plans, and they are classified according to their size.
A single-wide mobile home is the most common classification, typically ranging from 600 square feet to 1,330 square feet.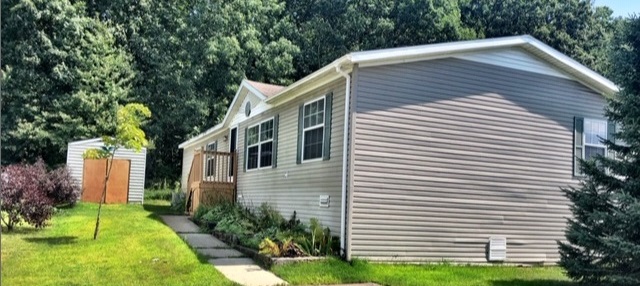 The dimensions of single-wide mobile homes are usually 14 to 18 feet wide and 66 to 80 feet long, and they will usually feature one to two bedrooms.
A double-wide is actually two single-wides joined together to create a larger house. Typically, double-wides are family homes, as they offer larger floor plans. See our list of top double-wide mobile home dealers in Michigan.
Delivery and Setup
Whether you are installing a mobile house on a large rural lot you own or on an undeveloped site in mobile home parks, there are things you must do to prepare the land.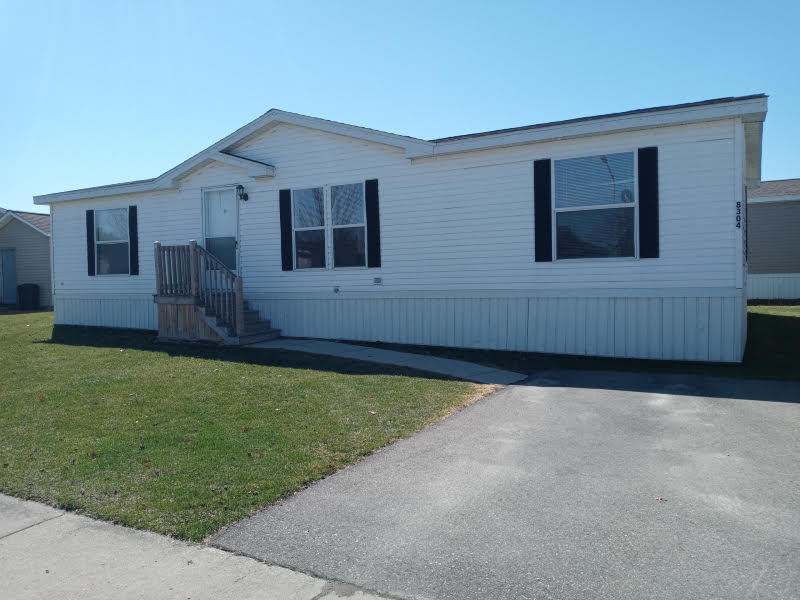 Some communities will prepare the site for you, while others put you in charge of hiring folks to do the required site work.
How to Insure a Mobile House
Much like a typical house, you will need a manufactured home insurance policy to protect the house and its contents. If you are getting a loan, mobile house insurance will almost certainly be required by the lender.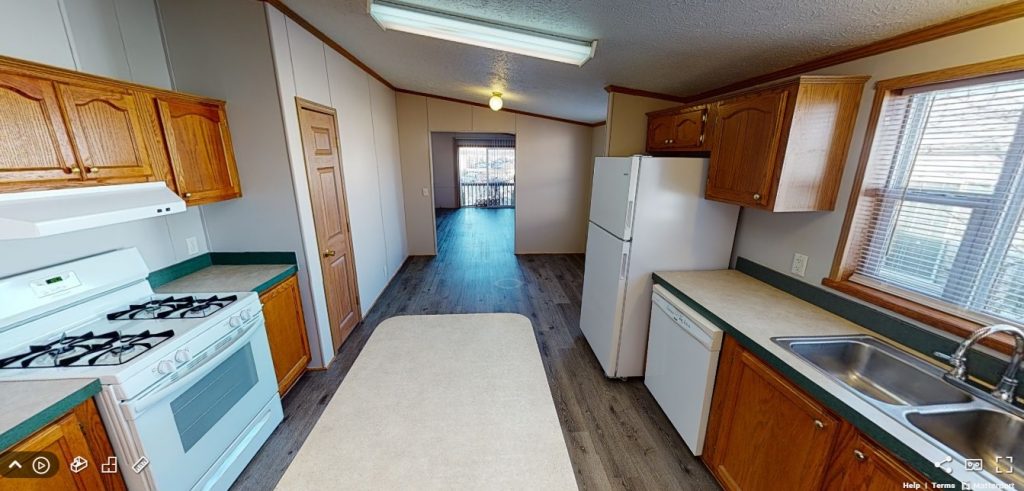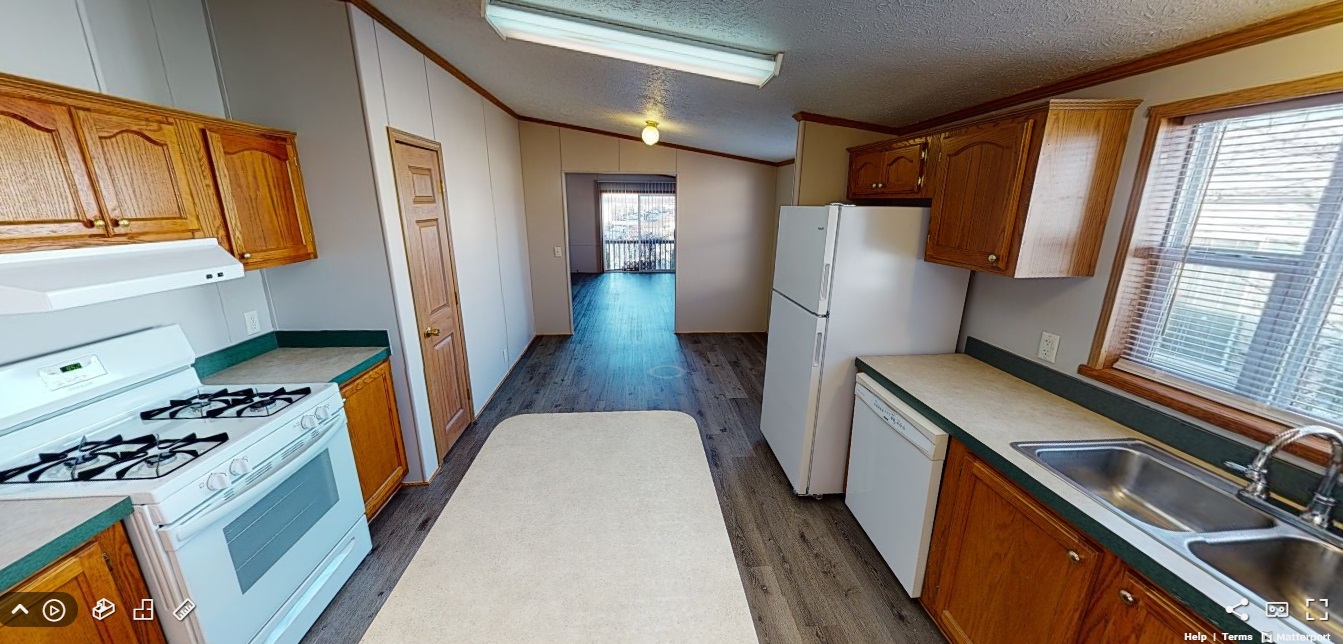 Most communities require residents to carry insurance as well. The good thing is that many insurance companies offer mobile house insurance, so you will be able to shop around for the best rates.
Final Thought
Mobile home ownership is a popular form of housing. If you are thinking of buying a mobile home, this could be one of the best decisions in your life. You will save money!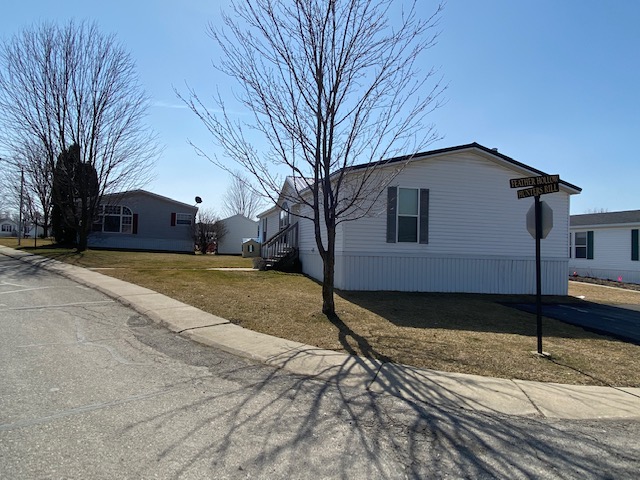 They are energy-efficient, affordable and offer flexibility. These features are what makes it an attractive form of housing for many home buyers.