When you're looking for the best place for making a new home in Kent County, there are several excellent options to consider.
Where is Cedar Springs, Michigan on your list of considerations? If it isn't there yet, you might want to place it near the very top!
It's important to know the ins and outs of a new region before you decide to lay down roots and settle there. Let's get a closer look at this Cedar Springs area so that you can make a more informed decision in the future:
Where is Cedar Springs, Michigan?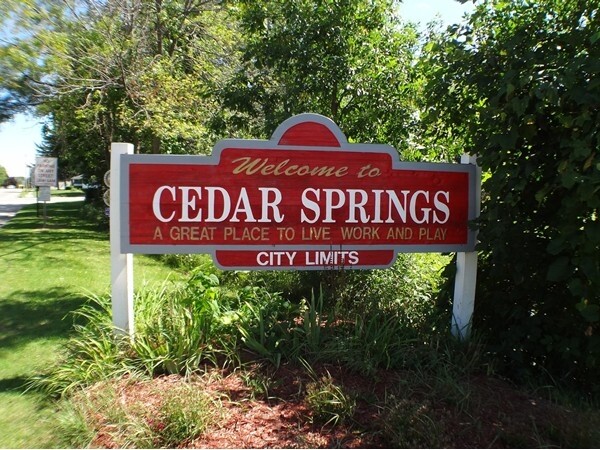 An Overview of Cedar Springs, Michigan
The location of Cedar Springs is just a few minutes' drive from both Belmont and Grand Rapids. Cedar Springs, Michigan is a lovely small town that's a little off the road most traveled by.
Depending on what you're looking for in your new home, this just might be the perfect location for you to settle down in Kent County.
Location and Population
Cedar Springs is technically a city, however it's one with a close community. The population is 3,753, as of 2021.
The exact location of this Kent County city is around 20 miles north of the Grand Rapids region, within the state of Michigan.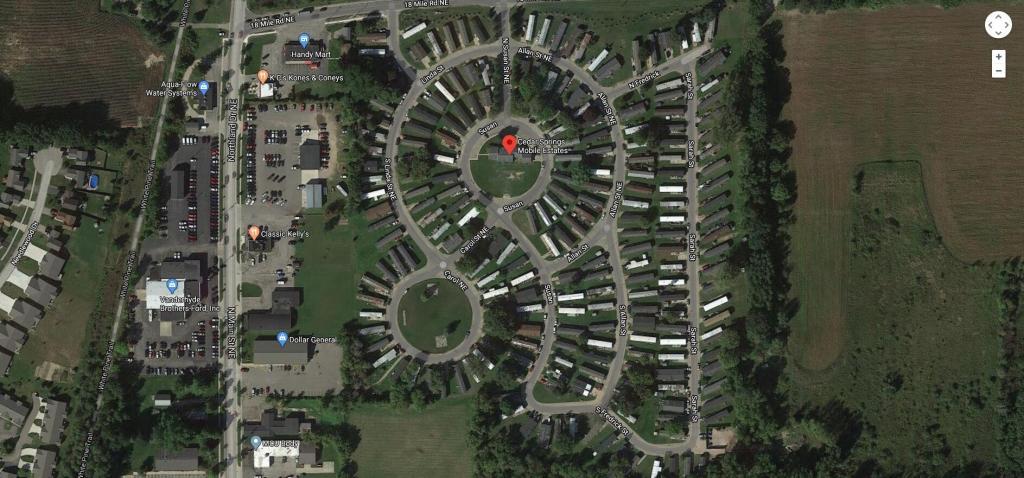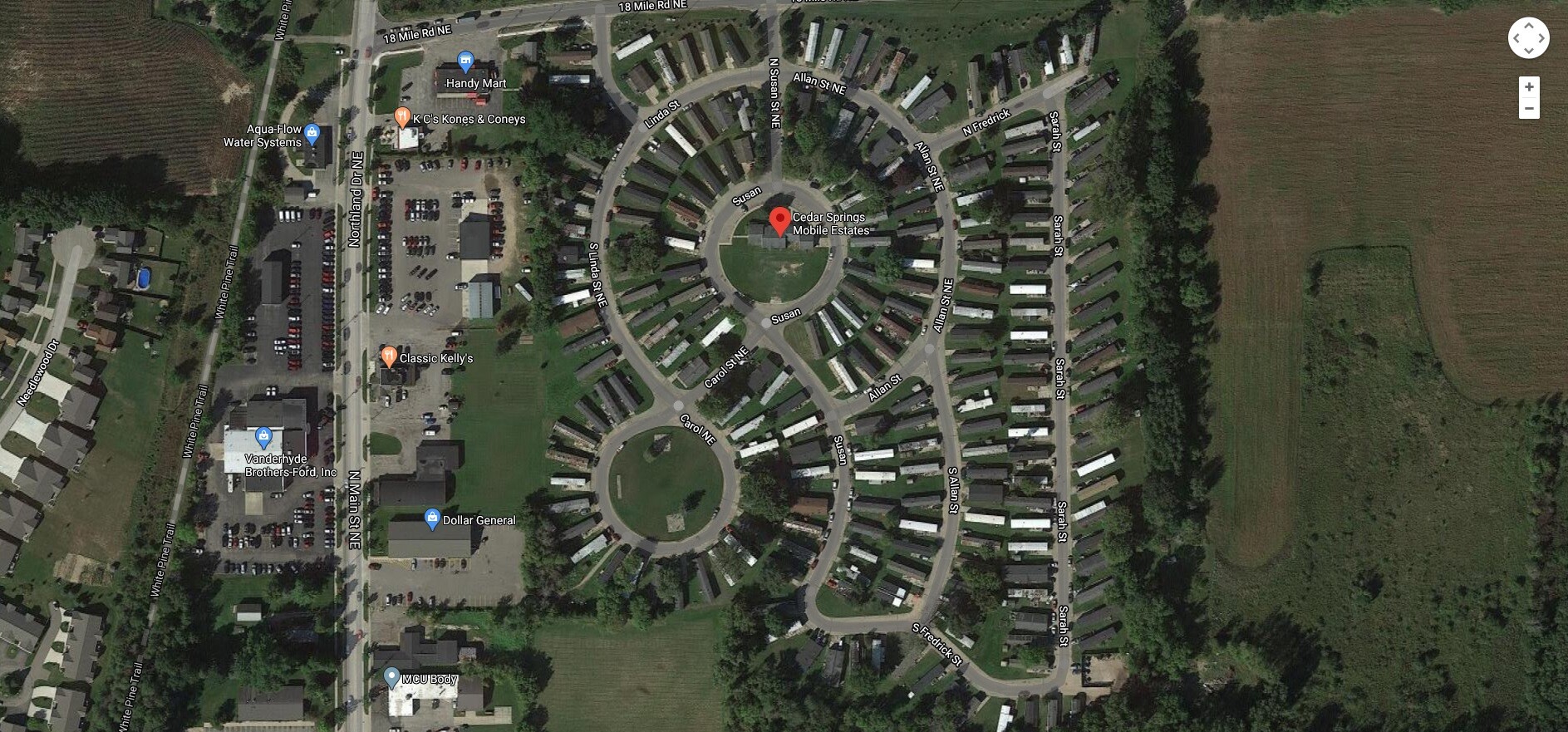 Geography and Transportation Options
Cedar Springs spans around 2.10 square miles, of which 0.07 of a square mile is water. You might also see this by using a map.
This water consists mostly of the fine springs bordered around it, which give the city its name. There are also hardwood forests and a Cedar Grove nearby.
There's an Indian Trails intercity bus service that runs daily between Petoskey and Grand Rapids, Michigan. This makes it easy for employees to commute to work and back. The same goes for those who want to travel between cities for recreational purposes.
Demographics
There are around 1,215 households in the area, with an estimated 887 families. The population density is said to be 1,728.6 individuals for each square mile.
There doesn't seem to be a lot of diversity in Cedar Springs, Michigan, with 94.3 percent of the population being White.
Hispanic and Latino ethnicities make up around 4.2 percent of the population. 0.8 percent is African American, while 0.6 percent is Native American.
Around three percent of the total population is from two or more races. While these numbers from the 2010 United States Census Bureau might seem very small, they're an improvement from the 2000 census. We can hope that the diversity of the population has improved further in the past ten years.
Coming to the family setup, around half of the households are estimated to have minors under 18. Around 43.6 percent of the households consist of married couples, while 21.6 percent have a female householder without a male counterpart.
7.8 percent have a male householder without a female counterpart. 27 percent are non-families, while seven percent had people living by themselves. The average size of the family is around 3.23.
The Age Bracket
When you're considering a region for your new home, it's relevant to check out the age of the residents. This way, you'll be able to see whether it's possible to settle into the place easily and have things in common with your new neighbors.
The median age of the Cedar Spring, Michigan location is fairly young – with an average of 29.6 years.
Around a third of the residents are under 18, while around 10 percent are between the ages of 18 and 24, and around 30 percent are between 25 and 44.
The gender distribution is reportedly almost equal, however the number of females is only slightly more than the males.
History of Cedar Springs
Cedar Springs, MI was founded in 1856 and was originally meant to be a lumber town. It had numerous shingle mills and lumber mills within its boundaries.
Cedar Springs acted as the northern terminus between the Indiana Railroad and Grand Rapids for a couple of years, in Michigan. Cedar Springs was also a crossing point for the Toledo, Saginaw, and Muskegon Railway back then, which is now known as the Grand Trunk Western Railroad.
The name 'Cedar Springs' was based on the cedar grove that the fine springs bordered in the region.
Apart from this natural beauty, the lumber town was an attractive location for many business-oriented individuals. This caused the town to grow and develop by leaps and bounds, making it a bustling and successful place in Kent County today.
About the Red Flannel Movement
The growth of Cedar Springs, MI was spurred on due to its location. It served as a terminus for business folks and traders, from cities such as Grand Rapids, Toledo, Muskegon, etc.
Most of the economic activity around this city was based on logging. This also triggered a rise in popularity of certain garments made of red flannel, which is still relevant today.
These red flannel garments were initially just sold in the region, but the logging success led one town founder, Mrs. Mae Oppenneer, to make them locally.
Mrs. Oppenneer began this business from her own home in 1952. Later on, she would sell her wares to Mrs. Sally, who was the main driving force behind the garments' success.
From this, the Red Flannel Factory came into being and was an important economic driver for the coming forty years.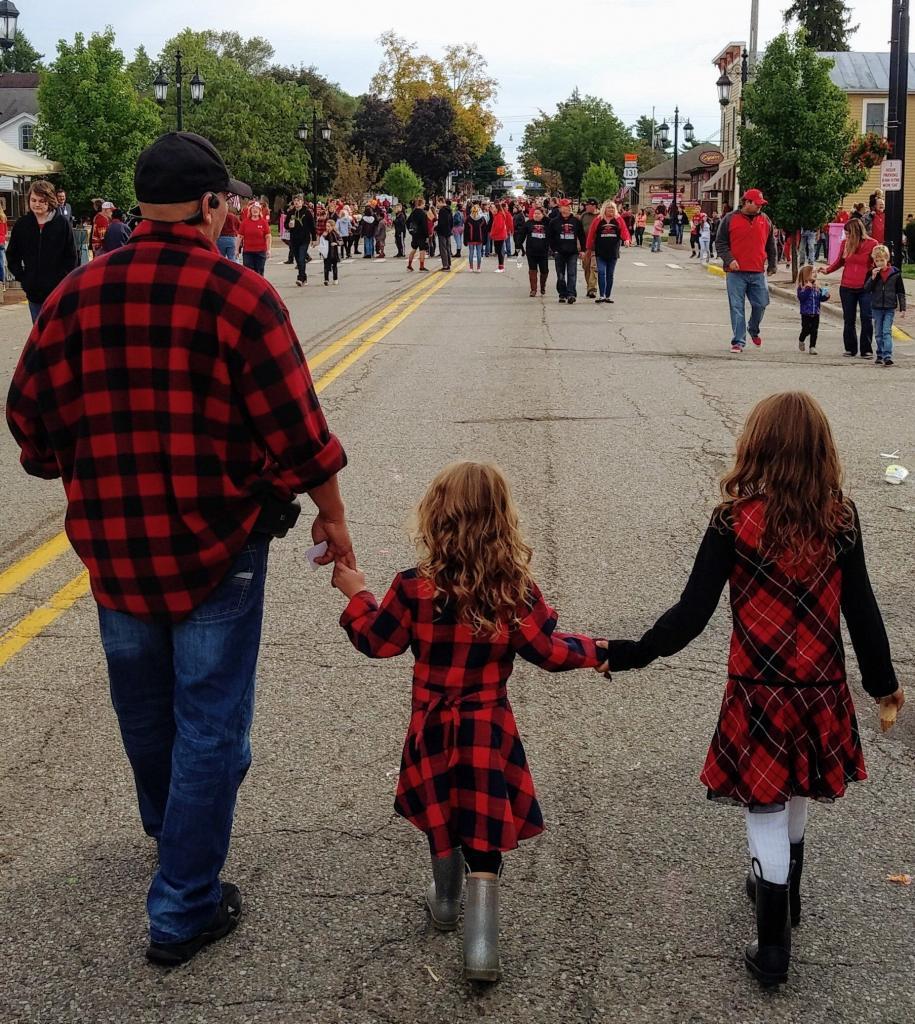 In fact, the Red Flannel Factory still stands today. It's a major part of the history and community in Cedar Springs, and one worth seeing if you visit this Kent County place. The flannels themselves are of high quality and worth acquiring.
There's still a lot of economic activity around the city, but it's now more focused on making high-tech office furniture. The names of Herman Miller and Steelcase are familiar ones there, as they have their headquarters in Cedar Springs.
Advantages of Living in Cedar Springs
Cedar Springs is an excellent region for living and working for the long run.
Most residents report that it's a friendly community, with a lot of activities for individuals and families alike.
There are also a lot of business opportunities. So, everyone has the potential to expand and better their lives.
Below are just a few more reasons why this city is one of the best choices on the map:
Strategic Location
You can live in Cedar Springs and easily commute within Kent County for work purposes, due to the prime location. The distances to other strategic points are just a matter of a few miles, for example Grand Rapids being about a 20-25 minute drive away.
Many Activities
This small city gives us a lot to do. There's the annual Red Flannel Festival to look forward to, which comes around in autumn. During the annual Red Flannel Festival there are lovely parades, horseshoe throwing contests, car shows, and artsy displays brightening up the place around that time of the year.
If you'd rather get away from the hustle and bustle, Cedar Springs has a lot of natural beauty to offer as well. For instance, Lake Michigan is just 25 miles away. You can also find the Fred Meijer White Pine Trail on the map.
Eating options won't disappoint either, as there are several gorgeous places to enjoy.
You can check out the Classic Kelly and Main Street restaurants. Both are hangout places and favorite eating spots.
Finally, you can visit the Historical Museum to catch a glimpse of history.
Close Community
Living in a small town has its own charm. While Cedar Springs is technically a city, it has that small town close-knit feeling. The community is friendly, with lots of fun stuff to fill up your day.
Even if you move here without knowing anyone, it'll probably be easy to make new friends. There are several hangout points that you can visit and get to know the locals quickly.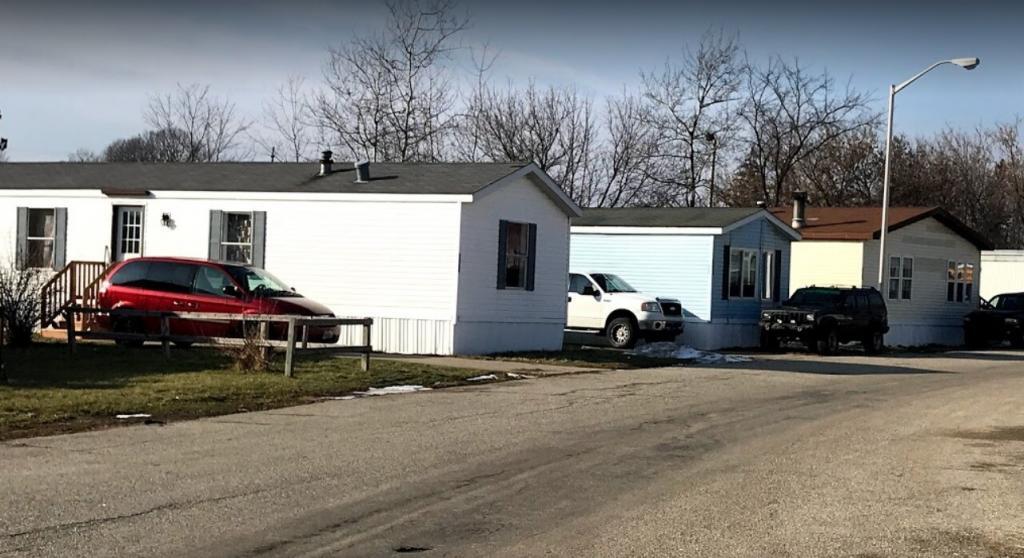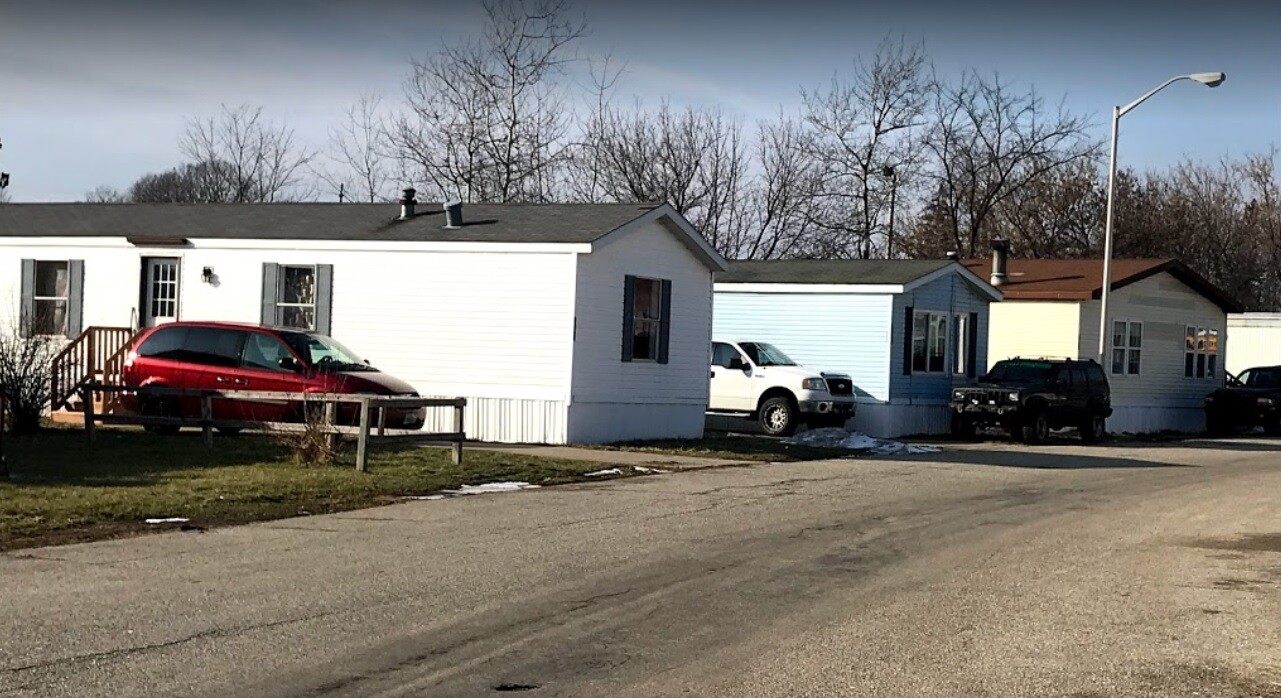 Affordability
Another fortunate factor is that Cedar Springs gives us a relatively affordable way of life.
The cost of living is not only much lower than its Grand Rapids counterpart, but it's lower than most other places in the whole country. On average, one can expect to spend around 6.5 percent less than in any other area.
Even the housing here is more accessible. It has a flexible real estate market and affordable mobile homes for sale to boot. Other than this, the daily costs of groceries and commuting are also quite reasonable.
Security and Opportunity
If you don't have security, even the most luxurious place can be uncomfortable.
When you relocate to Kent County, though, you're assured of having excellent security and safety in your daily life.
Since this is a small town, everyone knows each other. Every area, whether commercial or residential, is well lit, even at night. These factors help to keep the crime rate down, especially when you compare this area to surrounding cities and towns.
What's more, the region is going through an economic upswing most of the time. The population is growing at a decent rate, which creates a lot of business opportunities, without too much competition.
You've got a lot of space to thrive here. So start exploring the opportunities in Cedar Springs today!
The Takeaway
Now that you've answered the question of: Where is Cedar Springs, MI? and what it's like, it'll be easier to make a decision.
Before moving to any new place, knowing its origin and history is also important. With the information above, you'll hopefully be able to settle in and break the ice with your neighbors in no time!