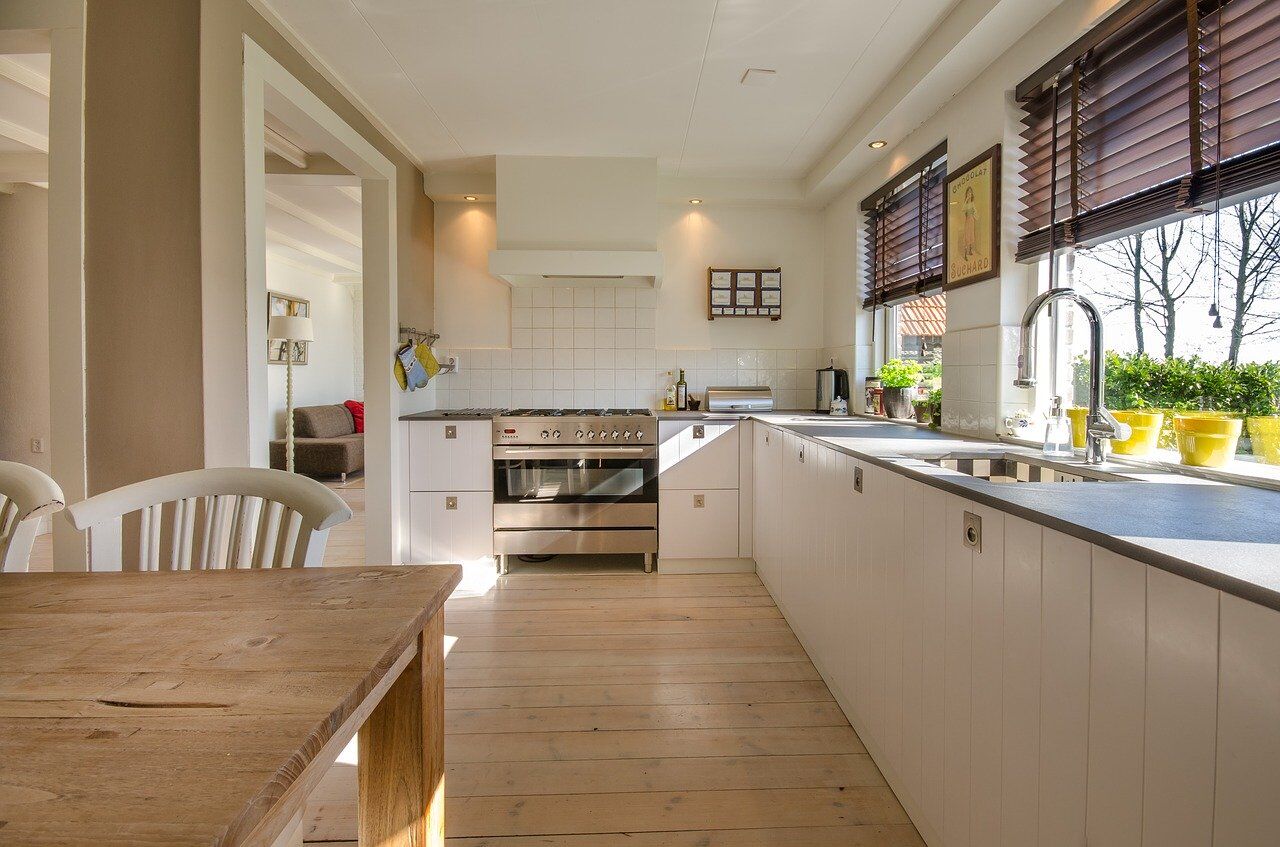 7 months ago · Justin Becker · Comments Off on Best Prefab Homes Michigan Has To Offer
If you want to live in a state with natural landscapes and rural charm but still has plenty of residential areas, Michigan is the top choice. Quite simply, Michigan is downright gorgeous, boasting over 103 state parks and recreation areas. Even if you do not live an outdoor lifestyle, you can appreciate living in such a scenic environment. Michigan also has top schools and vibrant downtown areas with comfortable, safe suburbs.
Want to find the best prefab home in Michigan? Here are the many reasons why Cedar Springs Mobile Estates has hands down the best prefab homes Michigan offers.
Best Prefab Homes Michigan
Why Prefab Homes? 
Before we get into why Cedar Springs Mobile Estates has the best prefab homes in Michigan, you may want to know why prefab homes remain a fantastic choice for new homeowners. Did you know that built on-site, traditional homes cost almost twice as much as prefab homes? It is also estimated that approximately 500 million tons of construction debris can be contributed to onsite house waste. Not only are prefab homes easier on your wallet, but they are good for the environment. The best part is that you do not have to skimp on luxury and design; in fact, many prefab home communities also come with additional amenities.
Prefab homes are a wonderful option, whether you are a new homeowner or want to find your next place to live. If you are looking for the top prefab homes in Michigan, then Cedar Springs Mobile Estates is where you want to be.
Cedar Springs Is A Great Place To Live 
Although Michigan has many great counties, our top pick is Kent County, and within it, Cedar Springs is an ideal location. Cedar Springs is only 10 miles away from Rockford, 20 miles away from Grand Rapids, and just 26 miles away from Wyoming. You get a quaint country setting in a town of approximately 3,600 while only a quick drive to any major city and highway.
The area is also filled with state parks, nature trails, dog parks, and other recreation areas. With lush forests and serene landscapes, you will appreciate the natural beauty and calming setting.
Cedar Springs is also an area that has plenty to see and do. There is an interactive historical museum, plenty of local restaurants, boutiques, and niche shops. Cedar Springs is also home to the world-famous Red Flannel Festival, which takes place every year.
Our mobile estates are conveniently located less than one mile from the Muskegon exit off US-131. Cedar Springs Mobile Estates is also less than one minute away from downtown Cedar Springs.
Our Prefab Homes Are Affordable 
As mentioned, prefab homes are extremely affordable, and Cedar Springs Mobile Estates offers the most competitive pricing structure around. While many prefab homes in Michigan are in the $50,000+ range, our prefab homes for sale range between $5,000, at the lower end, to $35,000, at the higher end. You can choose between a single-wide or opt for a double-wide, with up to 4 beds, and they go up to 2,000+ sq ft. If you are looking for more room or room to grow, we also offer double-wide mobile homes with floor plans going over 2,000 square feet.
If you are interested in renting instead, then Cedar Springs Mobile Estates can accommodate. Prices for prefab homes for rent range from $650 a month up to $900 a month. With the size of the homes and everything that is offered, these prices are simply unbeatable.
Choose From Stellar Floor Plans
One of the greatest features of buying a prefab house is that you are in control. Did you know that we offer many customizable options for your new home? At Cedar Springs Mobile Estates, we offer luxurious homes that feature a choice in the number of bathrooms, upgraded countertops, stone fireplaces, upgraded flooring, etc. We want you to be delighted with your new residence, so with us, you control the details of your prefab home. Our homes are also high-end, so you will not miss out on luxury, even though our prefab homes are extremely affordable.
If you decide to rent, you will be treated with the same first-rate amenities that make our mobile real estate community stand out from others. Our single and double-wide mobile homes have ample living space, front yards, stone fireplaces, oak kitchens, spacious bathroom suites, and more. Each unit is move-in ready. Each floor plan is so intricate that you will soon forget that you are renting your unit, because each offering feels like home.
There Are Fantastic Community Amenities
Your new prefab home may be so good that you do not want to leave it, but we still offer fantastic community amenities. Not only are you in the middle of a fantastic, natural serene setting, but we also have an onsite basketball court, as well as a youth playground. Cedar Springs Mobile Estates also provides an outdoor recreation area.
Aside from the basketball court, there are plenty of picnic tables and seating areas. You will enjoy being in the middle of nature, whether you enjoy fishing, camping, hiking, or simply enjoying the stunning views.
We are also a pet-friendly mobile real estate community, so feel free to bring your fur babies along! You can check our website for all our in-depth pet information and our policies. We want to make sure your four-legged friend receives the same treatment that you do.
Cedar Springs Mobile Estates is also a quiet community made up of young families, professionals, and retirees. There is onsite maintenance, so if there is ever an issue that needs to be addressed, we have an excellent staff to help you solve any problem that may arise. The Cedar Springs community is bar none, and it is not hard to realize why we are often lauded for resident satisfaction. This is why we hold community appreciation events – to show you that customer satisfaction is our top priority.
Become A Member Of The Family
Cedar Springs Mobile Estates is family owned and operated, with a friendly and professional management team. We aim to build long-term relationships with our wonderful residents, and that shows in our close, tight-knit community.
There is simply no other place to live like Cedar Springs, and our prefab homes put you right in the middle of it all. You will be surrounded by lush and majestic trees, state and local parks, and plenty of natural spaces.
If you are an outdoor person or enjoy stopping and smelling the roses, you will appreciate that time moves more slowly here. However, you will not miss any city comforts because Cedar Springs Mobile Estates is also conveniently located near local restaurants, boutiques, medical offices, niche shops, and churches.
There is so much to see and do, and you are still only minutes away from taking a short drive to Rockford, Grand Rapids, or Wyoming. Our prefab homes are also located in the Cedar Springs MI Public School District, which has not only recently completed a large-scale renovation, but is also one of the better-ranked school systems in Michigan.
With luxurious, affordable homes, you will soon be a member of the family. Get to know the names of your neighbors and raise your children in a warm, welcoming community. If you are a young professional or retiree, you will also appreciate the environment's quiet nature.
Ready to find one of the absolute best perfect prefab homes Michigan has? Then check out Cedar Spring Mobile Estates.
Contact us today and see for yourself why Cedar Springs Mobile Estates is right for you.