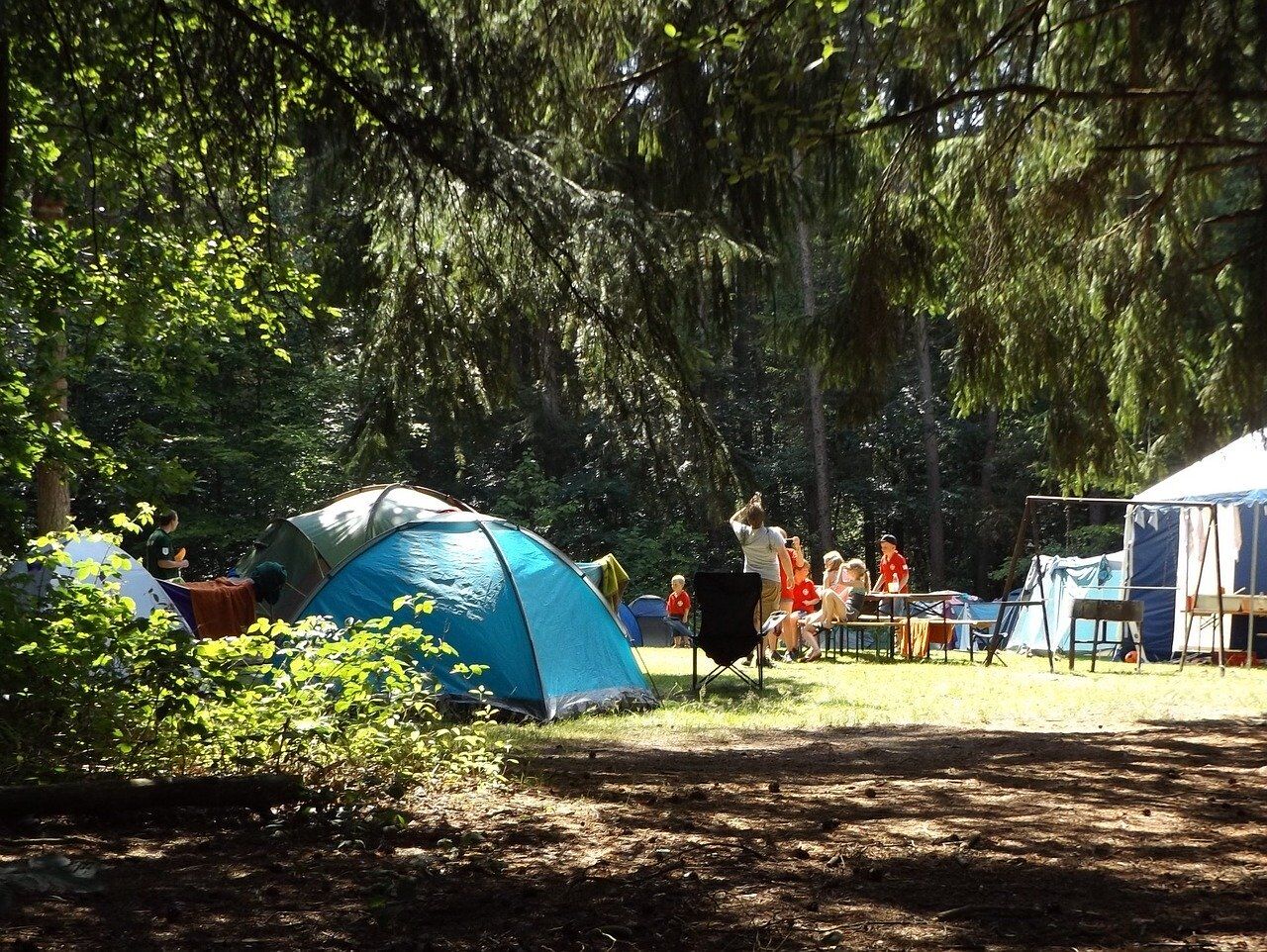 1 year ago · Justin Becker · Comments Off on Best Summer Activities in Cedar Springs
Cedar Springs is a lovely little town in Michigan that is only 20 minutes away from Grand Rapids. If you have recently decided to move into a mobile home in Cedar Springs this summer, you may be wondering what there is to do here once the unpacking is done?
Well, that's a great question. Of course, no one expects you to know right out of the gate, what fun summer activities are on the town's roster or where the best patio bar is your first day. So, in order to help you get better situated in your new mobile home and surrounding city, here are some of the best summer activities in Cedar Springs that the whole family can enjoy.
Take Advantage of Outdoor Spaces
Like many other cities in Michigan, Cedar Springs has a wealth of outdoor spaces and parks. However, here in this semi-northern area of the state, many of these lush open green spaces are camping grounds.  Though, that's not to say there are only a few everyday parks in these parts, but rather that sometimes you need to spend a day or two in nature, and Cedar Springs is here for it.
A few notable campgrounds in this city are Lakeside Camp Park, Duke Creek Campgrounds, Lincoln Pines Resort, Scalley Lake Campground, and Morley Park—just to name a few.
Indoor Summer Fun
If you are more of a glamper or prefer to have your summer fun indoors, that's okay too. Cedar Springs has a variety of indoor fun. Don't just take our word for it, stop by the Cedar Rock Sports Plex, The Rouge River State Game Area, Thrifty Acres Indoor BMX Park, West Michigan Archery Center, Sky Zone Trampoline Park, or the Ody Brook Nature Sanctuary.
If extreme sports and trampolines are not your cup of tea, you can leave your safety pads at home and catch a show at the Kent Theater instead. There are also several museums and libraries in the area for those looking for a fun-lite summer day.
Mobile Home Community Activities
While you are out and about, don't forget that some of the best summer activities are available right in your mobile home community. By now, you may have noticed that your mobile home park has a lot more to offer than those of yesterday. Well, you are not imagining things—it is true.
Today's mobile/manufactured home communities are not playing around. They want their residents to feel right at home, and convenience is often the name of the game in affordable, luxury mobile home parks. Thus, it is not too surprising that most communal amenities rival that of master-planned neighborhoods'. Nevertheless, if you are not sure what the perks or amenities are in your community, then head on down to the park office and find out.
Nearby Attractions
There are also several nearby attractions that are sure to be a good time this summer. Take the Deer Tracks Junction, for instance. This fun hands-on farm with wildlife safari tours, homemade ice cream, and ample play areas is definitely up there on the list. Not only can the entire family get in on the fun, but there is also homemade ice cream—what more do you need to know.
Still, if you are not too excited about getting up close and personal with wildlife, Rowland's Surplus, a shopping/retail center, might just be what you need to outfit yourself, family, and mobile home.
Concerts and Festivals
Though you might be a little early for the Red Flannel Festival, Cedar Springs doesn't shy away from an actual countdown—there are 106 days and 17 hours until this year's festival at the moment.
Nevertheless, you do not have to sit around waiting for that fun fest. Much like other cities around the country, no national holiday is safe from fireworks, parades, and extravaganzas—so make sure you check out your local events calendar for all the happenings around the 4th of July and Labor Day.
Furthermore, for all you music lovers out there, you are in for a real treat. Since this city is only 20 minutes away from Grand Rapids, you have your choice of bigger artists in larger venues or rising stars in local spots with a more intimate vibe.
Regardless of what you choose, going to tons of concerts and festivals is always a great way to spend your summer.
Patio Fun
Summer in Michigan is pretty much patio season. Thus, whether you want to create a patio in your backyard or venture out, spending time day drinking, listening to live music, and catching up with friends is hands down one of the best summer activities around.
What's more, since Cedar Springs is close to Grand Rapids and Lake Michigan, you can get to know all the patios in the area, especially waterfront establishments like The Deck, just off Lake Michigan. Yet another nearby patio bar worth the drive is The Score Restaurant & Sports Bar in Grand Rapids. Here you will find beach volleyball, outdoor TVs, and over 100+ craft beers to sample.
Wineries and Breweries
Speaking of sampling beer, a fun summer pastime in Michigan is going to breweries, wineries, brunch, and pub crawls. Therefore, your summer activities list should include, honestly, all of the above.
In terms of breweries, there are a few local spots like Cedar Springs Brewing Company. However, when it comes to the beloved wineries in the area, you might need to do a little driving, but not too much. Nearby wineries to check out include St. Julian Winery, Kayla Rae Cellars, Robinette's Apple Haus & Winery, Cascade Winery, and Heavenly Vineyards.
Water Sports
Cedar Springs is near Lake Michigan, but that's not the only water in this area. In fact, in Kent County, where Cedar Springs is located, there are over 45 lakes and more than a dozen rivers. So, it is safe to say that if there is a water sport you have been dying to try out, you have ample room to do so in this area.
Even if you are just looking for a nice fishing spot, swimming hole, or lake resort—you will have a plethora of choices and ample opportunity for summer fun.
Summer Sports
Likewise, Cedar Springs takes its summer sports seriously. Thus, you will have no trouble finding a golf course, a horse ranch, a baseball field, a soccer field, or a football stadium. As a result, your summer activities should include a few minor league games, a round of golf, and some indoor ice skating, if you need a break from the heat. Cedar Springs High School also has an amazing track for runners, and the school pool may be open during the summer.
Road Trip Destinations in Michigan
Finally, since Cedar Springs is semi-north, you can drive to several of the major road trip destinations in Michigan this summer with ease. For example, you are almost halfway to Mackinac Island, a favorite summertime getaway spot for Michiganders. Other nearby destinations like Grand Rapids, Traverse City, Saugatuck, Petoskey, the UP, and even Chicago are much closer when you live in Cedar Springs. So, when you are ready for a nice staycation, just hop in your car and drive.
Final Thoughts
Ultimately, there are too many great summer activities available in and around Cedar Springs to list them all. At least now you know what you will be doing this summer—well after you unpack and settle into your new mobile home, that is.