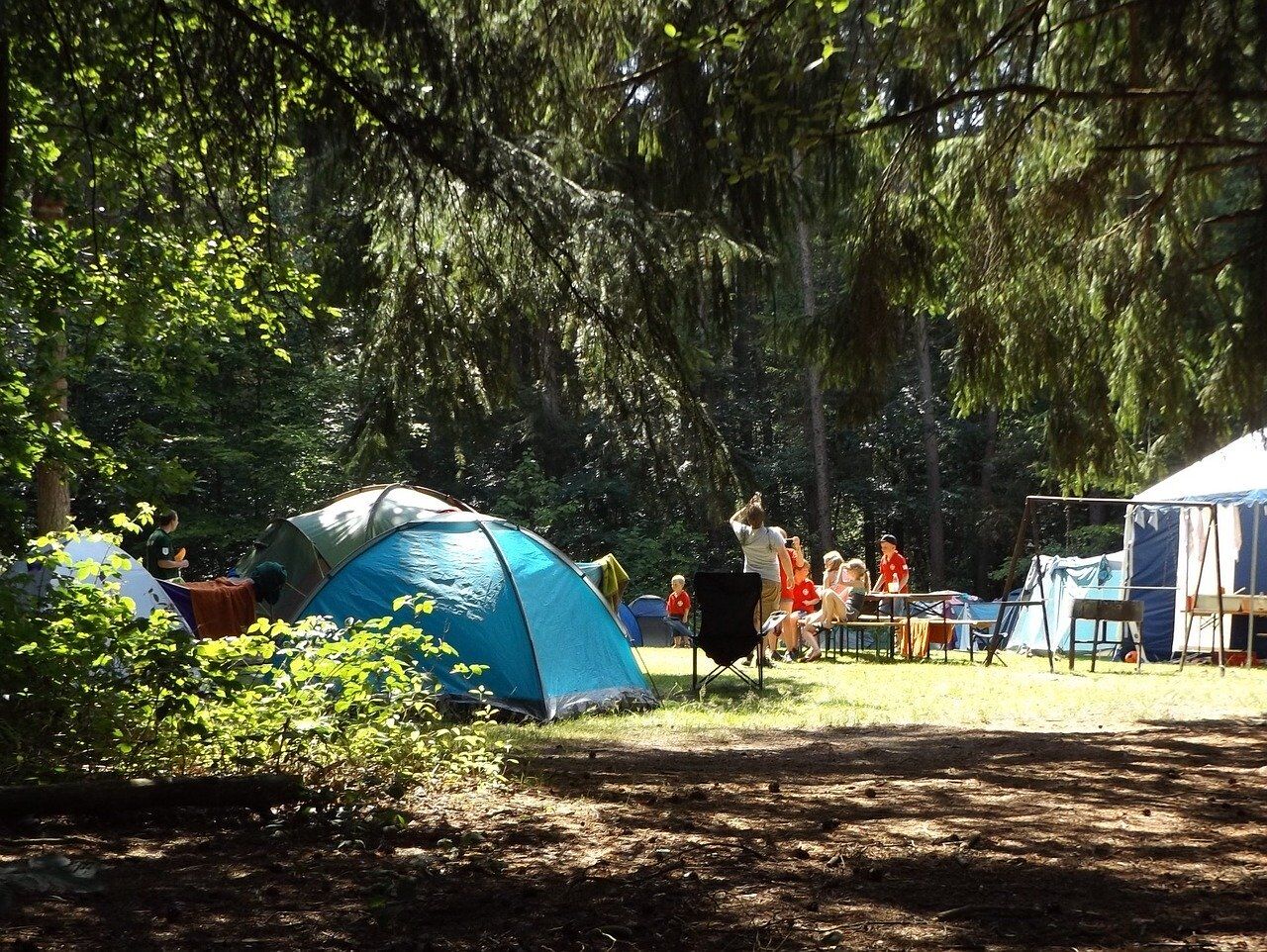 3 years ago · Justin Becker · Comments Off on Things to Do in Cedar Springs, Michigan in the Summer
Located 20 miles north of Grand Rapids, Cedar Springs is a great small town in Kent County, in the U.S. state of Michigan. Cedar Springs is a northern city of the Grand Rapids metropolitan area.
Cedar Springs is home to numerous beautiful attractions that are hard to resist. No matter where you go, there's something new to experience.
There are numerous:
●       Recreational Areas
●       The Kent Theatre
●       Trails, such as the White Pine Trail (which runs from Grand Rapids to Cadillac)
●       Lakes in the City
If you've never been to Cedar Springs, brace yourself for a long ride because you're about to lose track of time.
Whether you're new to Cedar Springs or maybe bored and looking for something to do, check out our top five things to do in this wonderful town.
Things to Do in Cedar Springs, Michigan
Whether you're looking for exciting outdoor activities, looking to travel with your family, or simply wanting to explore the city, Cedar Springs has something for everyone.
Cedar Springs is a city you'll fall in love with at the first sight, from world-class stay-in options to amazing people and tradition. Visiting Cedar Springs means you get to enjoy a plethora of luxury activities offered.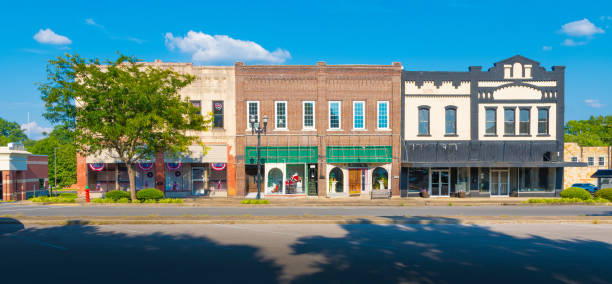 The city is loaded with many great places, from shopping areas, resorts, and restaurants, to spas that ensure that your trip to Cedar Springs is hassle-free.
If you love water sports, summer, and fun, Cedar Springs, Michigan is the place to be.
In Cedar Springs, there are many golf courses and churches nearby, and downtown Grand Rapids is precisely 17 miles away.
So be it family fun, a friends reunion, or a solo trail at White Pine Trail to feed your wanderlust, these activities in Cedar Springs are a must-try for a leisurely vacation:
Visit Deer Tracks Junction
Deer Tracks is located at 7850 14 Mile Rd NE, Cedar Springs, MI 49319.
There's more to Deer Tracks than meets the eye. It's one place you and your family can make unforgettable memories (family fun). For example, you'll get a chance to experience wildlife, but if you're thinking of interacting with animals, it's always a good idea to buy some food for them.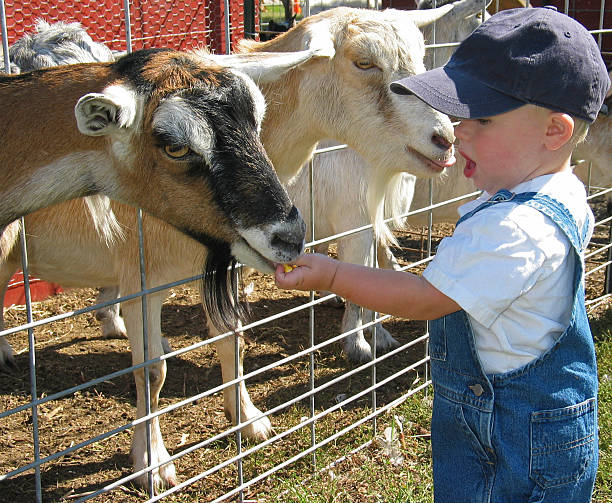 From the children's play area, the petting farm, homemade ice cream, and picnic area, to the gift shop, Deer Tracks is armed with lots of goodies for you.
In fact, Deer Tracks is one of the most visited parks in Michigan, as such, it's only reasonable to make plans before your official visiting day.
We recommend you call ahead and ask as many questions as possible to get a clear picture of where you'll be visiting.
Things to Know Before You Go to Deer Tracks Junction
While thinking of visiting Deer Tracks in Central West Michigan, there are certain things that you may have to consider:
1. As a guest, entering Deer Tracks is at your own risk.
●  As such, Deer Tracks will not be responsible for any damages.
2. You should not expect a return.
● Once the sale is done, that's final.
3. Smoking is prohibited.
●  Perhaps you should avoid the temptation of carrying your smoking items inside.
4. Outside food is also not allowed.
● Don't think of carrying any food items, save yourself from some embarrassment.
5. If you're expecting birthdays or party packages, you'll be sad to hear that they offer none.
● However, they encourage you to maximize the picnic area which is on a first-come-first-serve basis.
6. For everyone's sake, don't come with your pets.
● One of their policies is that they prohibit any visitor from tagging along with their beloved animal.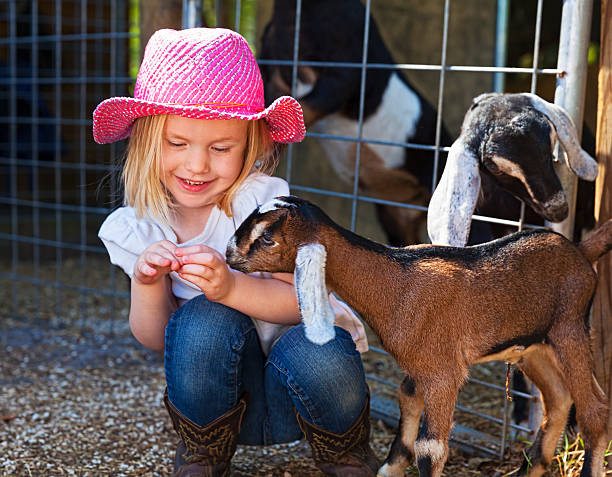 For more information, contact their offices to inquire about your planned visit.
Visit Cedar Springs Historical Museum
The Cedar Springs Historical Museum can be found in Morley Park, just off South Main Street, at 60 Cedar St NE, Cedar Springs, MI 49319.
Visitors to the Cedar Springs Museum, or tours of the one-room Payne School, which was dislocated to Morley Park in 1971, allow Cedar Springs residents to travel back in time.
When you visit the Cedar Springs Historical Museum, you can learn about the city's rich history. Since its commencement as a timber city in 1856, it has boasted a plethora of timber and shingle manufacturers.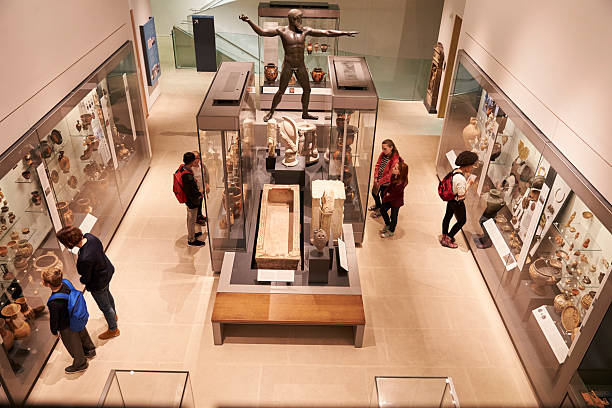 The city served as the northern terminus of the Grand Rapids and Indiana Railroad and as a crossing point for the Toledo, Saginaw, and Muskegon (Grand Trunk) Railroad, which ran east-west.
The exhibits at the museum reflect this logging and farming heritage.
The Cedar Springs Museum is accessibly located, and if you get hungry, there are several cafes along the main road.
The Red Flannel Festival
To say the Red Flannel Festival is a great festival is an understatement! To put it in the right atmosphere, the celebration is one of the longest-running in all of Michigan.
The well-known celebration can be traced as far back as 1939, when it all started. Most people celebrated the old-fashioned "union suit" long, red flannel undergarments!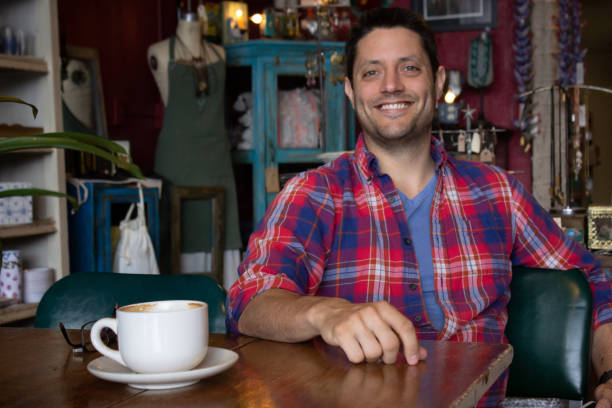 What many don't know is that the celebration is Michigan's 16th oldest festival.
If you are gracing the festival in Cedar Springs, the following are what you should expect in return:
● Children's Parade
● Lumberjack Supper
● Car Show
●  Queen Scholarship Pageant
● Arts and Crafts Show
● and Much More!
Want to Know How it All Started?
During a particularly harsh winter in 1936, a New York columnist was reportedly inspired to lament the scarcity of red flannel. Editors from a local newspaper, however, had different ideas.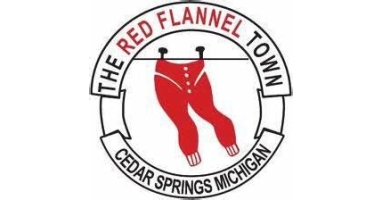 They retaliated with an editorial, which was later picked up by national news, and orders began to pour in quickly. People began to like the idea of celebration after that. Red Flannel Festival Day was then first observed three years later.
Visit Rogue River State Game Area
If you enjoy hiking, the Rogue River State Game Area, located off of 20 Mile Rd. in Cedar Springs, has a number of excellent trails.
The Rogue River State Game Area is found in the Lower Peninsula, in northwest Kent County, sitting on a land area of about 6,200 acres.
Are you planning a trip to Cedar Springs? Rogue River State Game Area has a variety of trails to choose from.
After visiting the area, many hikers and campers have given positive feedback. That alone can give you a good idea of what you'll be putting on your to-do list.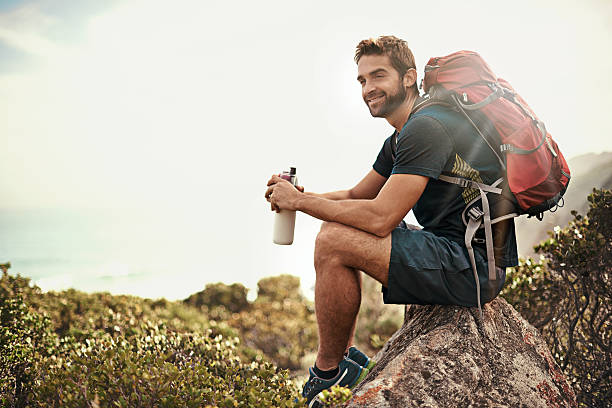 Target shooting enthusiasts, on the other hand, will be disappointed to learn that their favorite activity is now prohibited.
One of the major contributors to the restriction is the constant reports of stray bullets striking homes, children, and parents nearby in Algoma Township. As such, it led to the Department of Natural Resources closing down the target shooting activity in the area.
The upside of this is that people can explore the place without fearing stray bullets from target shooting.
There's plenty of wildlife, so you may want to tag along with your whole family so you can experience unforgettable moments at Rogue River State Game Area. And if you want to go fishing, you get your wish instantly!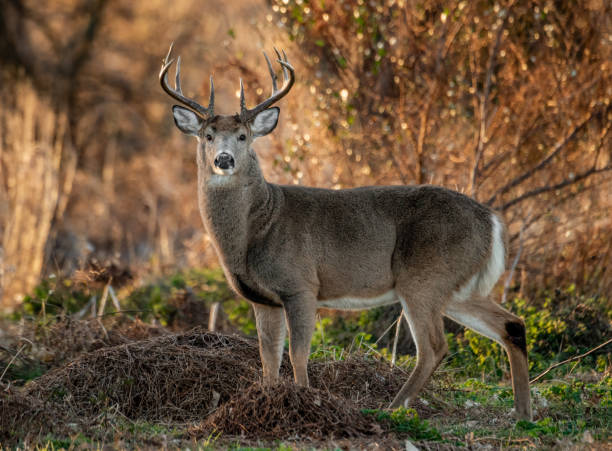 In simple words, the Rogue River State Game Area has a beautiful natural setting, walking trails, a river, and peaceful, serene beauty.
Before visiting the Rogue River, make sure to make a plan for the activities you'll do.
Ody Brook Nature Sanctuary
Ody Brook Nature Sanctuary is located at 13010 Northland Dr, Cedar Springs, MI 49319.
Ody Brook Nature Sanctuary is a nature sanctuary that is a wonderful place to observe wildlife and admire the beauty of nature, as its name suggests.
This location has a diverse range of birds, making it an excellent spot for birdwatching.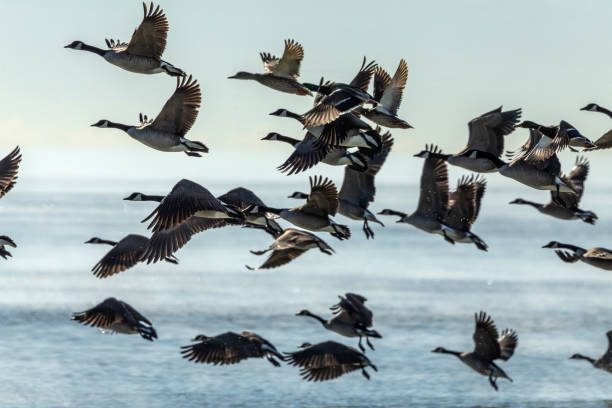 What makes this place thrilling is that it has beautiful trails passing through a surprising variety of habitats. It has a floodplain and the headwaters of Little Cedar Creek. Please note that parts of this area are muddy in the spring, so be prepared with the proper shoes that can get muddy, or skip that trail after spring rains.
While locating Ody Brook, you may be a bit confused when Google Maps seems to be sending you up a private driveway, but that is correct!! Venture up and get a parking spot, then take a walk on a wonderful nature trail.
What is the Best Preparation in Planning Outdoor Activities
Going for outdoor activities is an exciting venture; however, it requires adequate planning. Cedar Springs has so much to see, and you don't want to waste time working without a plan.
As such, whether you're hiking, climbing, or paddling, here are some tips to help you prepare for your adventure:
Be Well-Informed
It's a great idea to research where you are planning to visit. Think of it like a previsit!
If you overlook the research stage, you might miss a flight, or fail to get the most of your trip.
You will want to call in advance and ask as many questions as possible to get to know your environment. Besides, you might want to know the pricing, activities to do, and much more before you visit.
Make Room in Your Budget for Unexpected Purchases
Well, no one goes on a successful trip and fails to find something exciting to carry home. So you should be ready to make room in your budget for such.
Carry some backpacks or luggage, if you can, it can be a lifesaver when you make your unexpected purchase. The upside of it is that it's almost weightless and, thus, there should be no hassle of carrying it. Also, Grand Rapids' downtown area is just a few miles away, and you might get something interesting from there to carry home.
Ofcourse, an extra budget will give you room to go to other places than the planned one. For example, if you want to take your route downtown to Grand Rapids, it will cost you roughly $2.00 in gas money. The quickest way from Grand Rapids to Cedar Springs takes only 21 minutes.
Self-Care is Important
We encourage you to be proactive about taking care of yourself during the summer months. Drinking plenty of water, putting on sunscreen, and so on are just a few examples.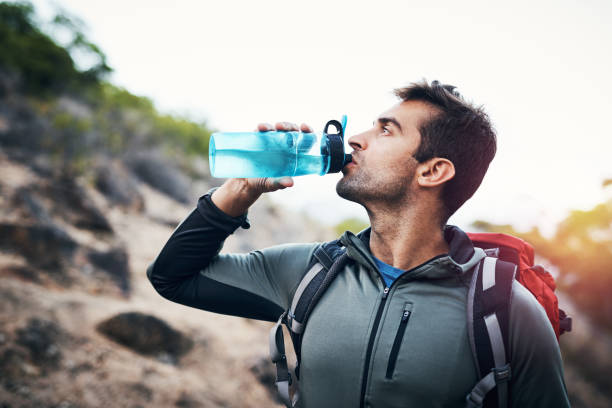 Also, pay attention to how you're feeling. When you go to bed at 3:00am vs. 10:00pm, how do you feel? What happens if you don't drink enough water or forget to apply sunscreen? I think we all know the answers to these questions.
Also, wear light clothing in the summer instead of heavy clothing.
Maintain an Open Mind
You are more likely to enjoy your experience if you are willing to accept and adapt to various circumstances. You'll be ready to learn and laugh if you start with an open mind from jump.
Have Fun
The fun part of any trip or tour is one that is graced with butterflies. The anticipation is what defines the beauty of any outdoor activity.
With that said, start counting the days. Mark your calendar and let the fun kick in a little. You're about to go on a once-in-a-lifetime adventure!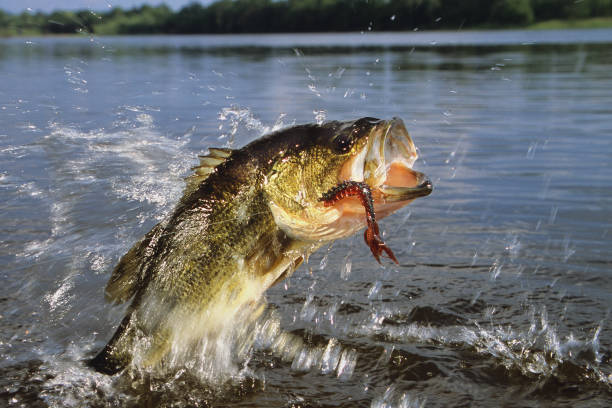 Factors to Consider When Choosing an Outdoor Activity
There are times when all you want to do is relax and take in the sights and sounds of nature. Outdoor activities generally improve mental health, but deciding which ones are the best can be challenging.
You don't want to start something only to get bored halfway through, do you? Consider the following factors when selecting an outdoor activity:
Your Ultimate Goal
Your end goal should drive the reason for choosing an activity. Are you looking to achieve body fitness? Or maybe you want to pass time. Whichever the goal is, align that to why you are picking certain activities.
Some activity goals along the may be to help you achieve a healthier body. For example, cycling is not just fun to engage in, but can work on your lower muscles and open up your chest.
Also, swimming can be another fun activity to do, but what's the upside of it? It involves all of your muscles, as such, you will evade muscle cramping.
To get the most of your time, establish what you want to achieve and select the activities based on that. If it's camping, then plan for it. For camping, most sites are generally large and each has its own picnic tables and fire ring. As such, you can be guaranteed lots of fun.
Your Budget
In general, some outdoor activities are free, while others require payment.
You must weigh your options and your financial resources. Conduct basic research and make your reservations early to avoid the last-minute rush.
With that said, you should keep in mind that it is more important to plan and select the appropriate activity than it is to save money.
Time Available
Some activities take minutes, or sometimes a few hours to complete, while others take several hours.
Some people, for example, camp for the entire weekend, whereas others can go biking for 30 minutes and still have a great time.
To determine your free time, consider your schedule and family commitments, then choose an outdoor activity that will help you make the most of this session.
You'll never run out of things to do in Cedar Springs, which is just a few miles from Grand Rapids. Grand Rapids, on the other hand, is also a fantastic city to explore.
Cedar Springs is served by US-131, which connects the city to the rest of Grand Rapids.
Final Thought
Cedar Springs is a northern city of the Grand Rapids metropolitan area, about 20 miles (32.2 km) north of Grand Rapids, and boasts several attractions.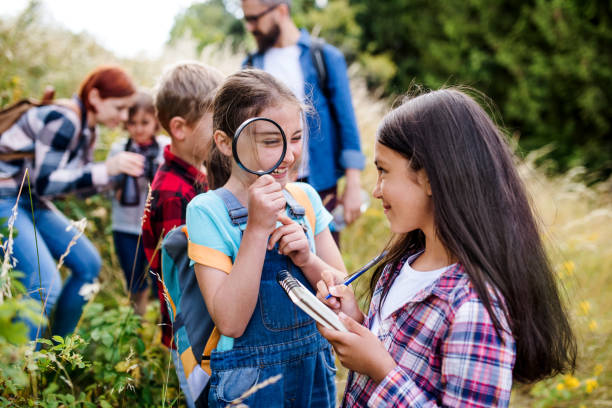 Whether it's your first time in Cedar Springs or you are a resident, Cedar Springs has several things you can do during your free time, including a memorial park, nature trails, and birdwatching, just to name a few.
If you've never been to Cedar Springs, finding a guide may be necessary to help you move around a lot easier. Otherwise, you risk losing a few hours roaming without tracing your path.