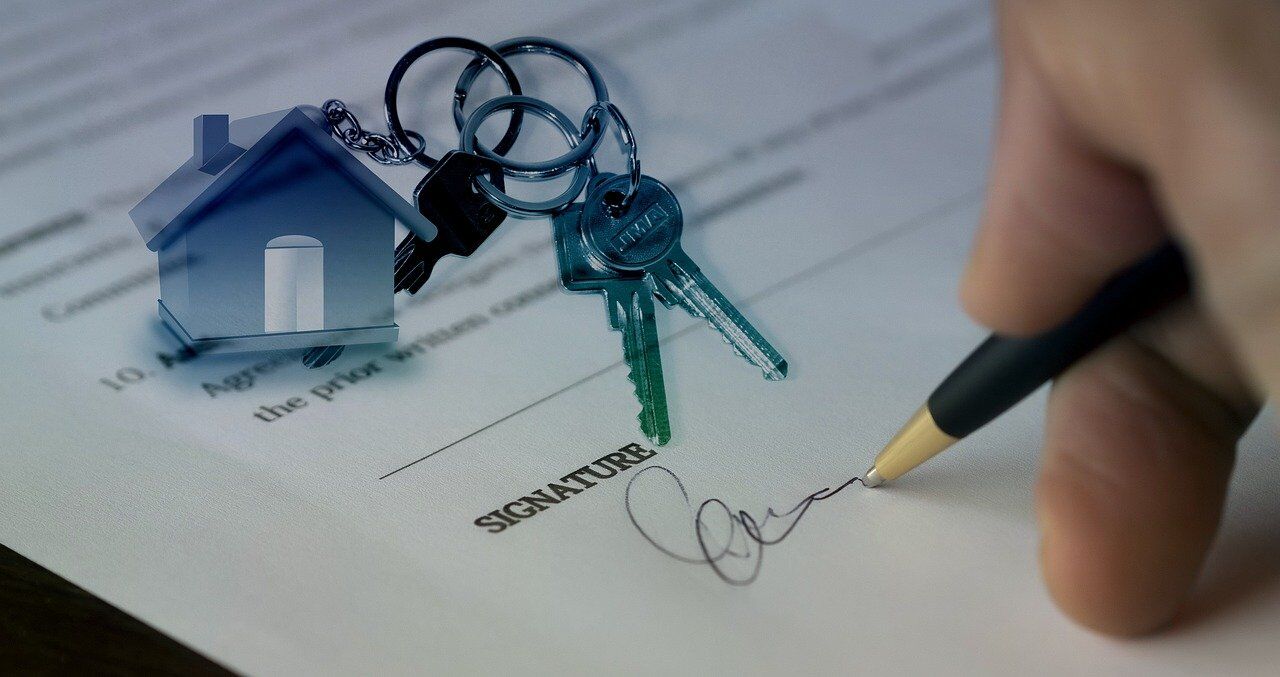 10 months ago · Justin Becker · Comments Off on The Process of Buying a Mobile Home
Once you have made it to the closing, you may think you are in the home stretch. Well, in many ways, you are. However, when purchasing any home, there is a long list of things that still need to happen, like choosing a real estate attorney or closing agent. Most people believe that because they are purchasing a mobile home, they do not need a real estate attorney, but you may want one regardless. Nevertheless, besides finding someone to represent your legal interests, there are a few more steps to the home closing process.
The Closing Process
Typically, the closing process begins when you sign on the dotted line of a purchase agreement. This simple step triggers the next phase of closing on a home, also known as being in escrow. Here, you and the seller usually have a few weeks to get everything squared away. When purchasing a mobile home, there is often a contingency list provided by a third-party inspector or appraisal company. During this four to six week period in escrow, the seller is permitted to take care of all the listed items and repairs, or the seller may choose to offer money to cover the cost. After the contingency list is approved by all parties involved, negotiations are normally finalized, and pertinent documents are signed if they have not been already.
Closing Costs
Here, depending on the type of financing or loan you choose, you may have closing costs. Nevertheless, these closing costs tend to be minimal. For instance, you probably need a public notary ($10) and an inspector/appraisal company ($250-$400). The homebuyer will also likely have to pay for the title search ($75-$100). Other expected closing expenses include sale tax (6%), possible county tax, and fees associated with the title transfer ($90). Overall, the total closing cost for mobile or manufactured homes is generally less than $5,000 (if you do work with a real estate attorney, you can expect to pay anywhere from $150-$500 an hour for their services.). However, this is just a rough estimate; your real estate attorney or loan officer can supply you with the exact figures. That said, there are a few more steps that are vital to the closing process. So, let's go over those additional steps below.
Homeowners and Title Insurance
Most lenders require you to obtain insurance and show proof of purchase at the closing. You will also need to buy title insurance. By choosing to finance your mobile home, insurance is a must, and homeowner's insurance can easily cost you, on average, $1,100 annually. Ultimately, homeowner's insurance pays for itself since it covers your belongings and often major home repairs. Likewise, you should purchase title insurance to ensure you are the sole owner of your new mobile home. On average, title insurance is priced at $1,000 and is a one-time fee. Note, the buyer is usually responsible for purchasing both policies. That said, you can easily save yourself a few dollars by obtaining both policies from the same insurance company.
Meet Loan Conditions
Along those same lines, your lender has more than likely given you other conditions that must be met before your loan can be funded. A prime example is required documentation, such as proof of insurance and income, as well as the appraisal figures. A clear title report is also required across the board. Other conditions may be loan or lender specific, so remember to ask your loan officer about what conditions are lender-required. In terms of fees and expenses, you may have to pay for copies of your pay stubs and other pertinent documents, but that is basically it. Most of the common conditions are likely paid for already, like the title search report and the appraisal.
Moving Prep
Though often thought of as an entirely separate process itself, preparing to move is a part of the closing process. Therefore, once your closing date is set, you should start organizing your move. This could entail purchasing boxes ($60+) and other moving supplies or starting to call around for moving quotes from reputable companies in your area. Plus, if you have some downtime during the closing, it never hurts to start creating your checklist.
Reviewing the Closing Disclosures
Clearly, another vital step is reviewing all closing disclosures. Reviewing these important closing documents will ensure that everyone is clear on the overall costs. A standardized form is given, at closing, so that you and the seller can see all the itemized costs. You should receive your disclosures at least three days before closing from your lender, as it is required by law that they give you enough time to review it.
Final Walkthrough
Your final walkthrough is crucial to closing, especially if the last time you saw the place was when you were looking at other mobile homes for sale. Usually, your walkthrough is scheduled either the same day as your closing or 24 hours before. This is just a formality, but it still gives you just enough time to double-check everything. Your agent is responsible for setting up the walkthrough. Note, you should also have a professional inspect any work done by the seller before your walkthrough.
Get Your Documentation Together
When your closing date is here, you should have all the necessary closing documentation. This means have your insurance policies handy and bring your photo ID, a cashier check, your checkbook, and a list of the previous addresses for the last ten years. The good news is your closing agent, or attorney will send you a checklist to ensure you have everything you need for the big day, so there is no need to panic.
Legal Transfer
The final step in the closing process is the actual transfer of the mobile home from the seller to the new owner. After all the particulars are taken care of, you may be inclined to grab your keys to your new home and start moving in. Well, before you get started, remember this final stage is a good time to ask any questions you may still have. Ultimately, the legal transfer should involve closing disclosures, your loan application, a mortgage or promissory note, collateral, a title document, and proof of ownership. Other documents you may see are affidavits/sworn statements, the initial escrow disclosure, and the transfer tax declaration.
Double-Check Your State Requirements
Lastly, you need to file a homestead declaration if your state does not automatically grant it. For more details regarding homestead, your closing agent or attorney is a great source of information. Nonetheless, if this is your first time dealing with a homestead declaration, that is okay. A homestead declaration registers your home as your primary residence and affords you certain federal protections—prevention of forced sale during bankruptcy, allows the surviving spouse to stay in the mobile home, and exempts you from or rather limits certain property taxes.
Final Note
The truth is mobile home closing costs are minimal at best. In fact, there is more paperwork than anything else. With that said, you should keep the above-mentioned costs in mind, as there clearly are additional expenses that you are responsible for as the buyer. Thus, to address this issue of paying closing costs head-on, it is highly recommended that you set aside a few extra thousand dollars. Alternatively, you can obtain a rough estimate of those costs and factor them into your required loan amount. The latter is common practice and saves people from scrambling to come up with additional funds for closing costs.