When we think of owning a house, we usually imagine the traditional stick-built homes. However, this perception is quickly changing.
Today, we have a lot of house types on the market. These may be smaller and of a different design than the stick-built homes we're used to, but they have some definite advantages.
Just a few examples of alternative structures we can buy include mobile homes, manufactured homes, and modular homes. Since mobile and manufactured homes are basically the same (with the slight difference being how mobile homes are built), let's see if these are worth buying.
Is it Worth Saving Up and Buying Your Own Home? 
Having a house as your personal property has many advantages. If you choose to live in it, you won't be paying rent every month. From a financial standpoint, that's already a win. The resale value of a house is also likely to go up. So, you probably won't be throwing money away with such an investment.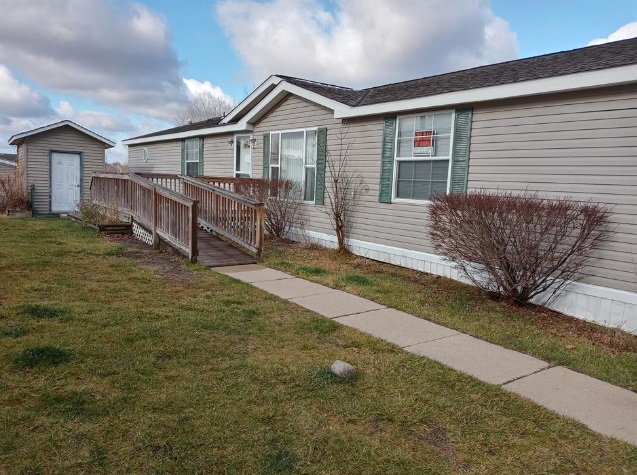 On the other hand, there are personal property loans to consider when you own a home. These might be more glaring in a traditional stick-built house, but mobile home owners and manufactured home buyers have to pay a lot less for their property. Some of them might even have paid cash, eliminating the need for chattel mobile home financing altogether.
The process of buying a mobile home does seem tempting, but we should look at it in more detail before checking out a mobile home park. After that, it's logical to look at the possible downsides of mobile home ownership, and then make an informed decision.
Are Mobile Homes Worth Buying?
Many people who buy a mobile home claim that it was the best financial decision they ever made. On the other hand, many others are convinced that a mobile home park or trailer park is not a desirable place to live (especially young families). Even if the park owners and management are great, some folks will always refuse to see mobile homes or manufactured homes as "real property."
Then again, we also have to consider the decreasing accessibility of a stick-built house. Affordable traditional housing seems like a distant dream for more and more people every single day. It's no wonder that many families are now turning to manufactured homes vs. stick-built.
Urban development is changing as we speak, and we have to keep up.
1. A Usually Better Deal than Renting
2. Mobile Homes Can Appreciate in Value Like a Stick-Built Home
3. Your Ongoing Costs will Probably be Lower
4. They Make Excellent First Homes
5. Minimum Loss in Case of a Crash in the Housing Market
6. Mobile Homes Can Be in Nice Areas
1. A Usually Better Deal than Renting
The topmost reason to buy a mobile home is usually the low average price of such structures. As compared to the traditional stick-built home, a mobile home is much more accessible to the common man.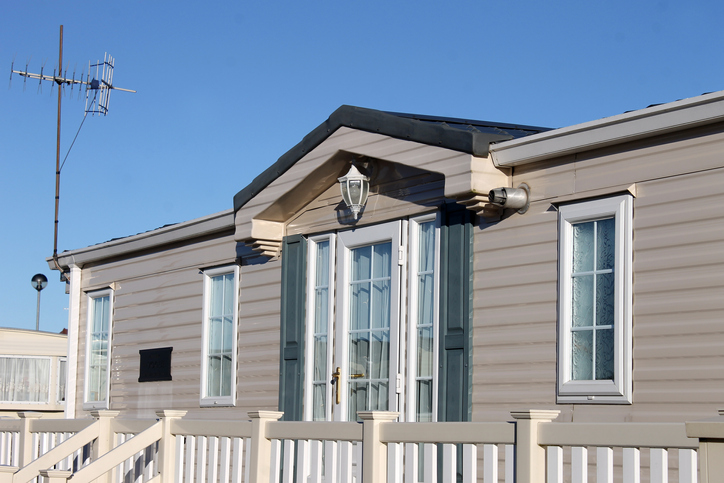 Of course, you don't have to pay rent if you own a mobile home. Even if you add other expenses, such as property taxes, mobile home living is a great way to save money.
What About Buying a Mobile Home on Rental Property or Leased-Land?
If you get a mobile home on a small plot, that's one of the best situations. However, when you have to pay the mortgage loan and rent land as well, it may not be such a great deal.
If no other affordable housing is available, your best bet might be to get a cost effective used mobile home. There should be some used two-bedroom mobile homes for sale in your vicinity; look them up and start touring! These mobile homes have already experienced most of their depreciation, so you won't be losing much when it's time to sell.
2. Mobile Homes Can Appreciate in Value Like a Stick-Built Home
Investing in real estate is not always a sure thing; you can't guarantee that even your stick-built home will increase in value the next year.
On the other hand, if houses are appreciating in value, your mobile home will do the same if it's on its own lot, making a mobile home a good investment.
3. Your Ongoing Costs Will Probably Be Lower
Buying a large traditional house might seem like an impressive deal, but can most of us maintain this investment?
Yes, you get more room for daily living and the feeling of having "real property," however your ongoing costs will probably cancel out the equity gain from the value appreciation.
When you have a large home as your personal property, you spend more on heating, cooling, maintenance, and repair. At the same time, your large mortgage will also have higher interest rates and charges. Property taxes, insurance rates, and other expenses might end up in losing out on any profit or gain.
This is just one reason why some people prefer to live in tiny homes or manufactured housing instead of the more traditional, larger options. The lower price, lower taxes, and peace of mind you get are much better than a huge house with huge responsibilities.
Maintaining a Mobile Home
It does take some effort to maintain a mobile home or manufactured home. Whether you get a huge double-wide mobile home with granite countertops or a tiny trailer, there's a certain amount of maintenance, repairs, and upkeep to consider. The tax perspective is also present, though it may be less than traditional homes.
4. They Make Excellent First Homes 
College students, young couples, and small families may not be able to afford a traditional home for several years. Having the option of living in a single-wide mobile home or double-wide mobile home can give them shelter without going into too much debt.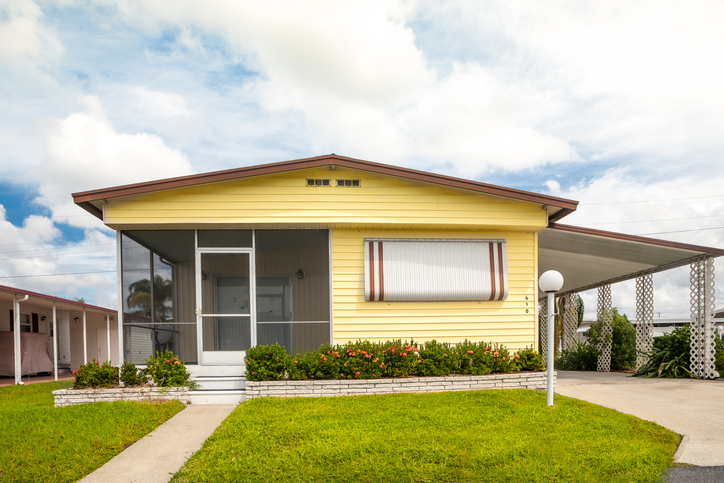 You can get a mobile home at a lower price, as well as lower running costs, than a stick-built house. There's also less risk and less maintenance involved.
What's more, you don't have to let go of your mobile home even if you have to move. Put out an advertisement and start benefiting from the rental income.
5. Minimum Loss in Case of a Crash in the Housing Market
Where gains are proportional, so are losses. For instance, if there's a 20% drop in the market, the loss will be lower on a mobile home. Plus, houses with lower prices will more likely fall less than the larger options, even if you look at the percentages. If you see that home prices are reaching a high point, buying a mobile home makes sense.
6. Mobile Homes Can Be in Nice Areas
The most biased and stereotypical idea of mobile homes is that they aren't usually located in good areas. It's true that some mobile homes or trailer parks are full of seedy characters, but that doesn't mean they all are.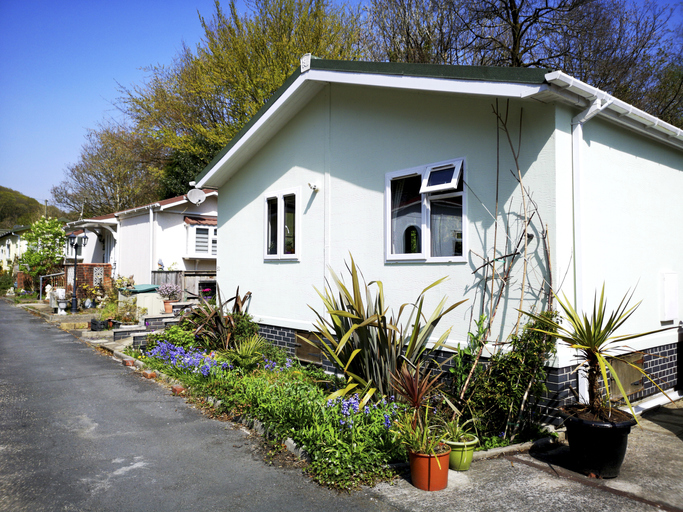 As long as you check out the neighborhood, talk to the locals, and see other people living in mobile homes, you'd be in safe hands. There might be mobile homes in the safest, most quiet neighborhoods. Don't give up; start looking in a place where you want to live and see what's available.
The Main Disadvantages of Buying a Mobile Home
There are several upsides to buying mobile homes in this day and age. To get an idea of the whole picture, though, we should go into some detail of the downsides as well:
1. The Value of Mobile Homes Depreciates Quickly
2. It May Be Difficult to Finance a Mobile Home
3. A Difficult Location
4. It is Difficult to Sell a Mobile Home
5. There is No Permanent Foundation
1. The Value of Mobile Homes Depreciates Quickly
We've already advised buying an old, used mobile home to avoid the quick depreciation of such housing options. Think of a mobile home like a brand-new car; the second it leaves the factory or its owner drives it away from the dealership, it loses a lot of value.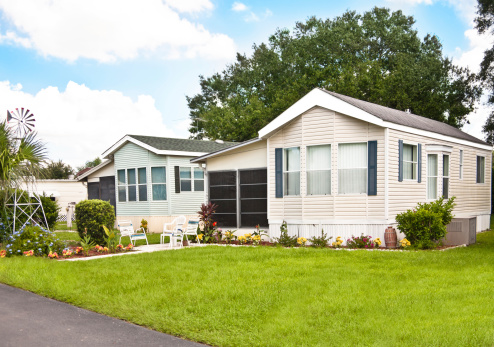 If you own the land instead of just paying a lot rent, the combined property value may increase with time.
Why Do Mobile Homes Depreciate so Quickly?
The main reason for this is that mobile homes are considered personal property instead of real property. Real property refers to land and whatever is attached to it that cannot be removed without damage. You can also check out this guide on how to increase the value of a manufactured home.
2. It May Be Difficult to Finance a Mobile Home
Since a mobile home is personal property, its financing is also relatively more expensive. Personal property loans usually have higher interest rates with shorter terms.
3. A Difficult Location
A regular or double-wide home will usually be in a mobile home park. This means that despite owning your own home, you'll still be answerable to the park management and authorities. If the landlord of the park evicts you, you'll be forced to move or sell the mobile home.
4. It is Difficult to Sell a Mobile Home
Selling a mobile home is not an easy task, especially if it's in a park. Contrary to their name, mobile homes are usually immobile after you set them up. Moving the home to a new location can cost several thousand dollars (see here how much does it cost to move a mobile home).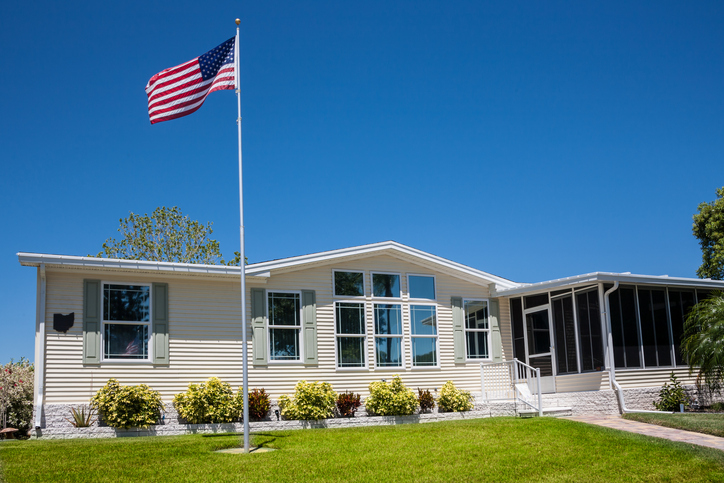 You might be able to make your mobile home more attractive for buyers with these simple landscaping ideas for mobile homes.
5. There is No Permanent Foundation
Finally, mobile homes usually don't have a permanent foundation, even if they have their own lot. This means that they won't provide protection during natural disasters, such as:
● Large storms
● Hurricanes
● Earthquakes
With that said, there have been more HUD Code for mobile homes regulations for modern mobile homes after 1976. Any mobile home made after this year has lower chances of fires than site-built houses.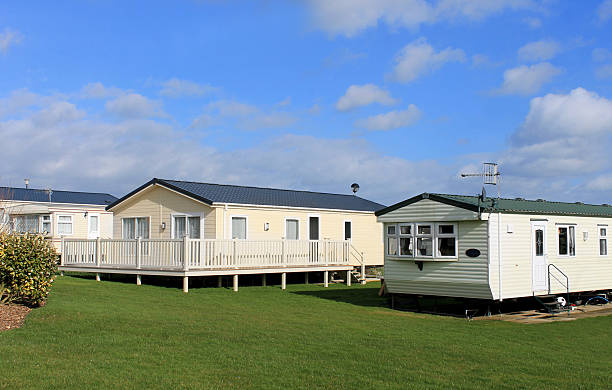 The Takeaway
Mobile homes may or may not be worth the investment, but that depends on the relevant factors in your situation. Weigh the pros and cons wisely. Once done the right way, you can make a decision based on the facts, as well as your instinct.