Mainly due to their low cost, mobile homes have become increasingly popular in several cities across the U.S. Many ambitious mobile home renters and buyers, however, find locating the appropriate mobile home to call their own a somewhat difficult task.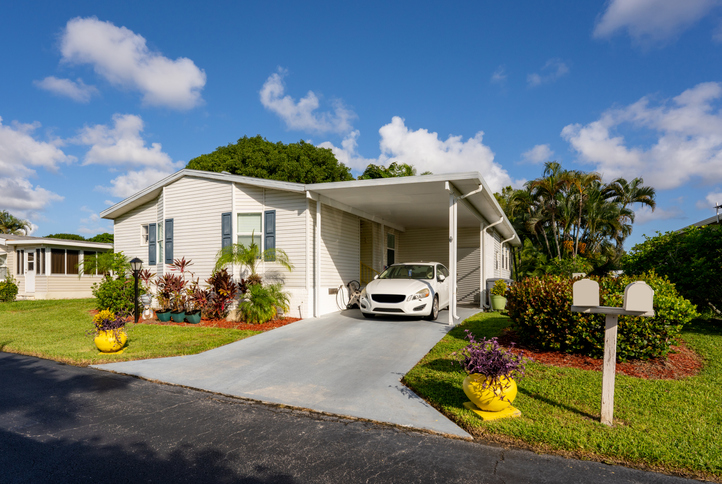 Buying or renting a mobile home is a journey, but it does not have to be stressful. So, whether you are looking for your first mobile home or not, you can get ahead of the game and find the ideal one for you and your family with a few simple tips. For instance, one of the ways to do this is to understand the local market.
Finding a mobile home can be simple if you know your way around the local market. You will also save time and money as a result of this. Now let's explore more tips to make your mobile home hunting journey more seamless.
Tips for Finding a Mobile Home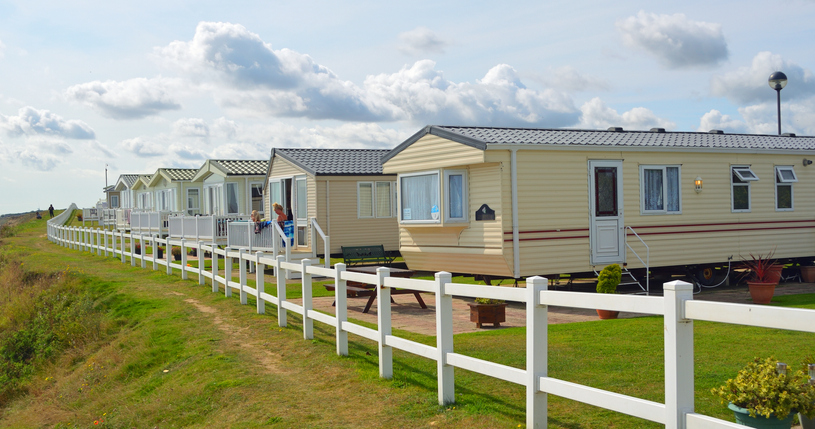 If you plan to move to a new area and are looking for an affordable place to live, a mobile home can be the perfect solution. Mobile homes offer a safe, inexpensive, and practical housing solution.
The truth is that settling in an unfamiliar area can be difficult. It can even be more challenging if you are looking for a manufactured home that fits all of your needs. The good news is you don't have to do it on your own. We have prepared some top tips to help make your search process easier. So, let's dive in!
1. Get Your Finances in Order
2. Start with Referrals from Family Members
3. Use Online Tools to Narrow Down Your Search
4. Do Your Research
5. Call Before You Visit
6. Narrow Down Your Neighborhood
7. Let a Professional Real Estate Agent Hep You
8. Visit Nearby Manufactured Home Dealerships
1. Get Your Finances in Order
Buying a mobile home can be an exciting and rewarding experience. However, you will want an idea of a mobile home invoice price before shopping around. Many factors determine the cost of a home, including location, size, amenities, and whether or not it is a used or brand new mobile home. read more about used mobile homes for sale here.
Before you go out looking for a mobile home, figure out your financing options. Additionally, since a mobile home is considered personal property, unlike a site-built home, they are ineligible for conventional financing.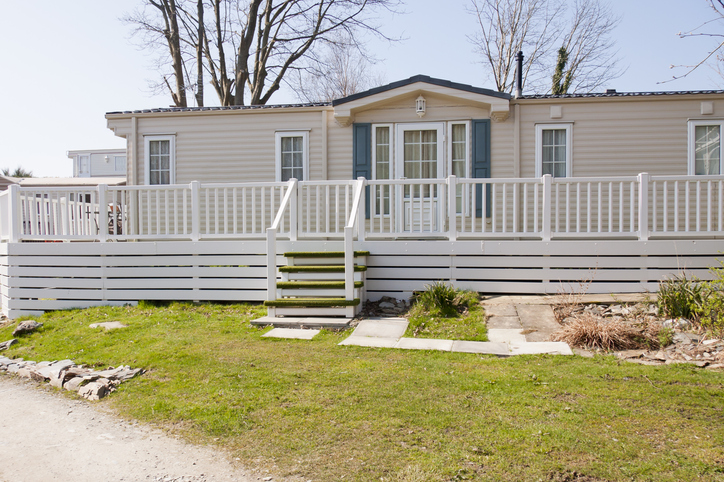 If you want to find mobile home loans, such as Chattel Loans (which often have higher interest rates), you may want to look for banks or credit unions that work with these types of loans for mobile and manufactured homes. Learn more on how to finance a mobile home here.
You should also think about whether you want to put your home in a manufactured home park and pay lot rent, or whether you want to consider buying land upon which your home will sit.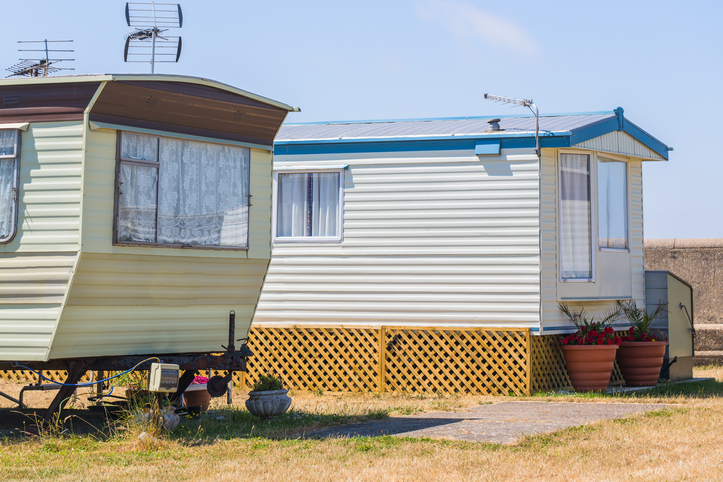 If you are on a tight budget, renting is an excellent option as opposed to buying a mobile home. You can also choose the rent-to-own mobile homes, which allows you to pay down your debt with each monthly payment.
2. Start with Referrals from Family Members
It is easy to find your next mobile home if you ask your family members. Your family may be more knowledgeable about you, along with your wants and needs, than you may realize. In addition, your family can assist you in finding a reputable manufactured home dealership, as well as a mobile home community that suits your preferences.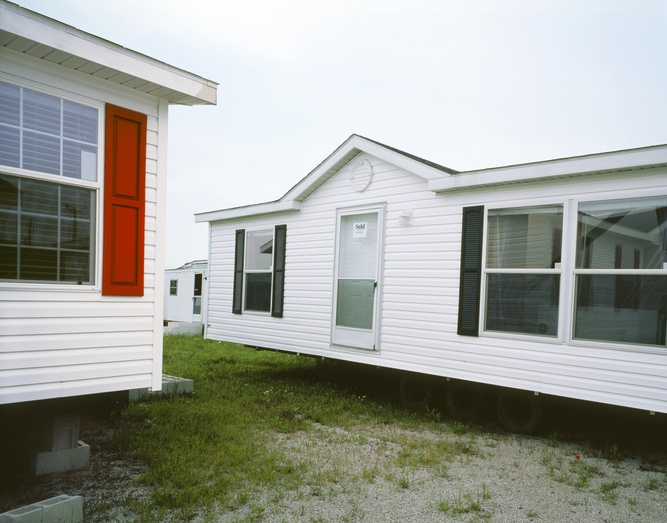 3. Use Online Tools to Narrow Down Your Search
When it comes to finding a home, browsing online listings may be the first step that comes to mind. Many homebuyers prefer this type of search because they can easily see detailed information on the property. Websites also offer a variety of helpful tools, such as maps, mortgage calculators, and neighborhood information. Additionally, online listings allow you to check the home's details prior to visiting, thus saving you time.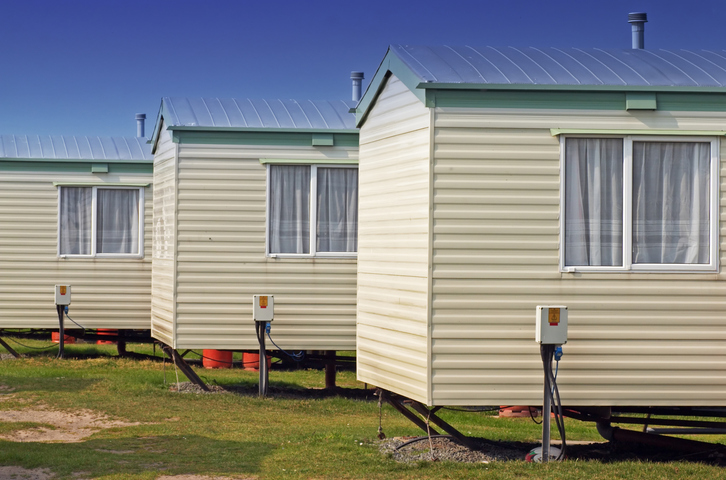 Also, if you want to find pet-friendly mobile home communities/mobile home parks, you can use the filter tools to narrow down your mobile home search. You can also filter by single-wide or double-wide home, amongst many other features.
4. Do Your Research
You want to make sure you are shopping smart and not just buying something because it is the first thing you laid your eyes on. Conducting your due diligence about the mobile or manufactured home, and the kind of community you would want is important to avoid any regrets later on.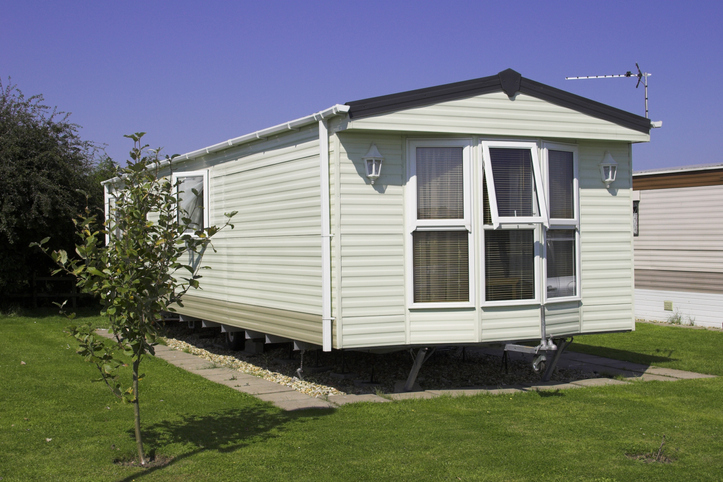 There are many things you should take into consideration, including the area, the community's location, community amenities, such as swimming pools, and weather conditions are also important. Learn about wind zone ratings for mobile homes here.
There are also a variety of different mobile homes to look for. For example, if you want a certain floor plan, if you want to go with energy-efficient manufactured homes, or even buy land, then it is important to figure out everything before committing to one.
5. Call Before You Visit
If you want to buy a mobile home, call the mobile home community or the dealer first. This will help you get all the information you need about the homes available, along with any other related topics that may be important to you.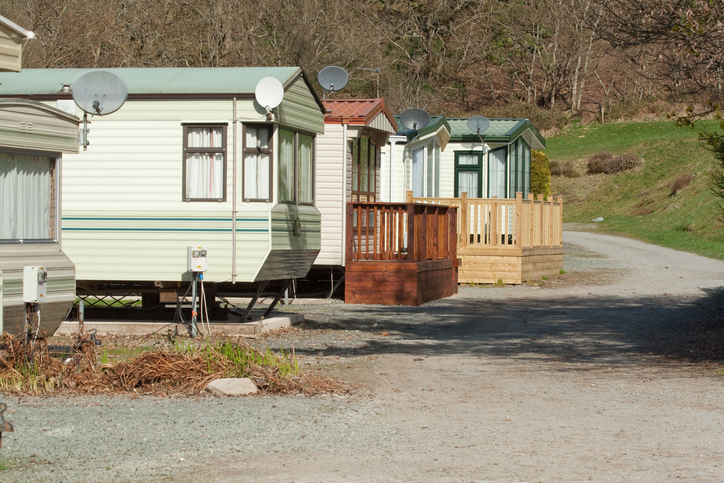 All communities are different. Therefore, calling will give you an overview of the community's emergency response time and overall customer service. If they are fast to assist you, they are more likely to care more about the people who live there. Park owners and property managers are responsible for managing communities, and you certainly want to know if you will ultimately be comfortable with who is in charge.
6. Narrow Down Your Neighborhood
Consider narrowing down your search by location, and you will be on your way to finding everything you need in no time. Examine essential community features, such as closeness to public transportation, crime rate, and the availability of top-rated schools, shopping centers, and dining districts, just to name a few.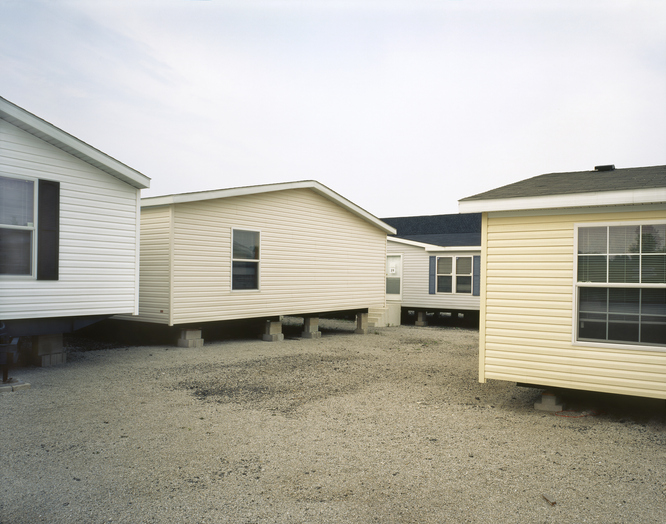 7. Let a Professional Real Estate Agent Help You
Finding a home, organizing a relocation, and shopping for household furnishings are all tasks that might be daunting for one person to take on by themself. So, allowing a real estate professional to assist you in finding a house that meets your criteria will save you time and headache. Agents are experienced in the manufactured home industry; so, once you have given them a list of your preferences, they will be able to find your future house quickly.
8. Visit Nearby Manufactured Home Dealerships
Use online tools to find manufactured home dealers near your desired location. After you have contacted several dealers, you can decide on which dealer to go with.
Dealers can advise you on the best type of manufactured housing and provide you with various floor plans that are perfect for growing families.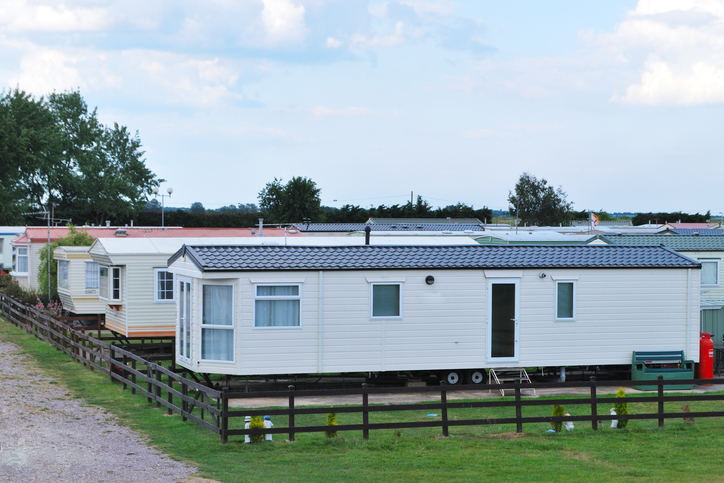 What You Need to Know for an Easy Transition to a Manufactured Home
There are many benefits to mobile home living. The most obvious benefit is the affordability factor since they are much less expensive than a traditional single-family home/traditional home (which not everyone can afford). This is because they are manufactured off-site and transported to the property owner's choice of location. Learn how mobile homes are built here.
Another perk is that they can be placed on any flat, level lot and can be moved to a new location when desired. However, before you leap into buying or renting a manufactured home, there are a few things that you should do in order to ensure you pick the right one:
Take Pictures Before Moving In
If you are looking to find a mobile home for rent, taking your own pictures of the home before you commit is a good idea. This way, when comparing with your other options, you will have documentation on how well the homeowner keeps the property.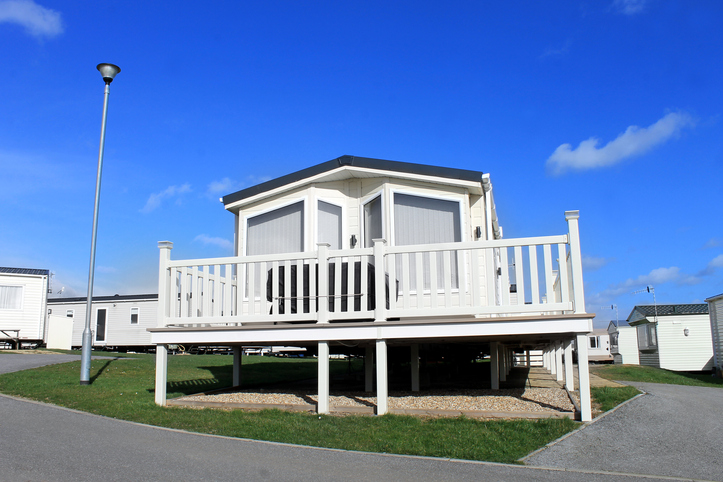 Review the Mobile Home Park Rules
If you are interested in moving into a mobile home park, make sure you understand all the rules before signing the lease. Mobile home parks vary widely with their rules and regulations, along with their mobile home park pet policy, so it is important to do your research.
Have the Home Professionally Inspected
A manufactured home inspection is the best way to determine if your home is ready to be occupied. An inspector will review all aspects of the house, including how it was built, whether it is water and bug resistant, if there are any safety hazards, etc.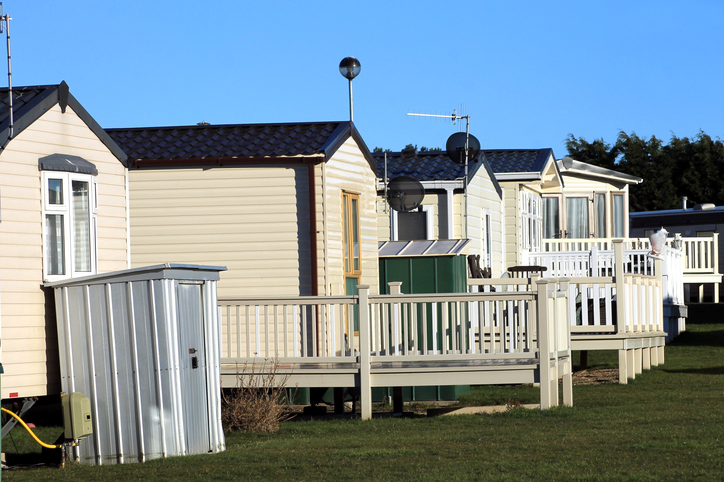 According to the U.S. Department of Housing and Urban Development, the mobile home has to be code-compliant before moving in (see HUD Code for mobile homes). With that said, move-in only after you have double-checked that all of your utilities are working properly and everything is up to code.
Have a Plan of How Your House Items will Fit
When buying a mobile home to downsize, you need to be aware that the floor space will be smaller than that of most traditional homes, and so things that are of importance to you may not fit. Although the floor plans are smaller than site-built homes or apartment complexes, this does not mean that everything will not fit, you just may need to be a little creative. Measure the available floor space and decide how your furniture and other belongings will fit within your new space.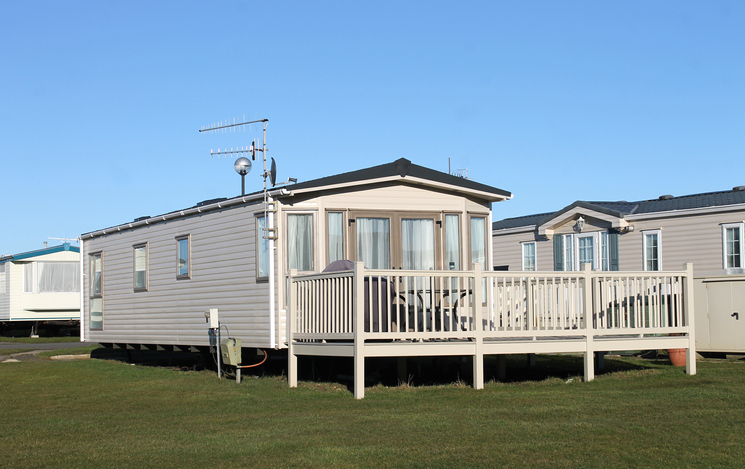 Meet Your Potential New Neighbors
When looking for the best home, meeting your potential new neighbors is always a good idea to get a better understanding of what life is like within the community. This will help you better comprehend what is going on in the neighborhood and determine if the location is the right fit for you and your family.
Final Thought
Mobile homes are a popular choice for people looking for a home. Buying a mobile home is the perfect solution for those who do not want to deal with the hassle of renting or paying mortgage payments every month. Furthermore, mobile homes/manufactured homes come in various styles, colors, and sizes – so there is something out there for everyone!