Purchasing a mobile home in a park is a significant financial investment, which is why you may be unsure if it is the right call to make. So, should you buy a mobile home?
If you are one of the many individuals who are unsure about purchasing a mobile home, you need to know about the advantages of mobile homes for homeowners. Although there are compelling reasons to purchase a site-built house, mobile homes provide a number of advantages over traditional residences, i.e. homes built on a permanent foundation.
For example, a mobile home is up to 30% cheaper than a site-built home. Furthermore, you will need at least a 20% down payment to acquire financing for your real estate asset/traditional housing, which is a big sum when compared to the 5-10% down payment required for mobile homes.
Is it Worth Buying a Mobile Home in a Park?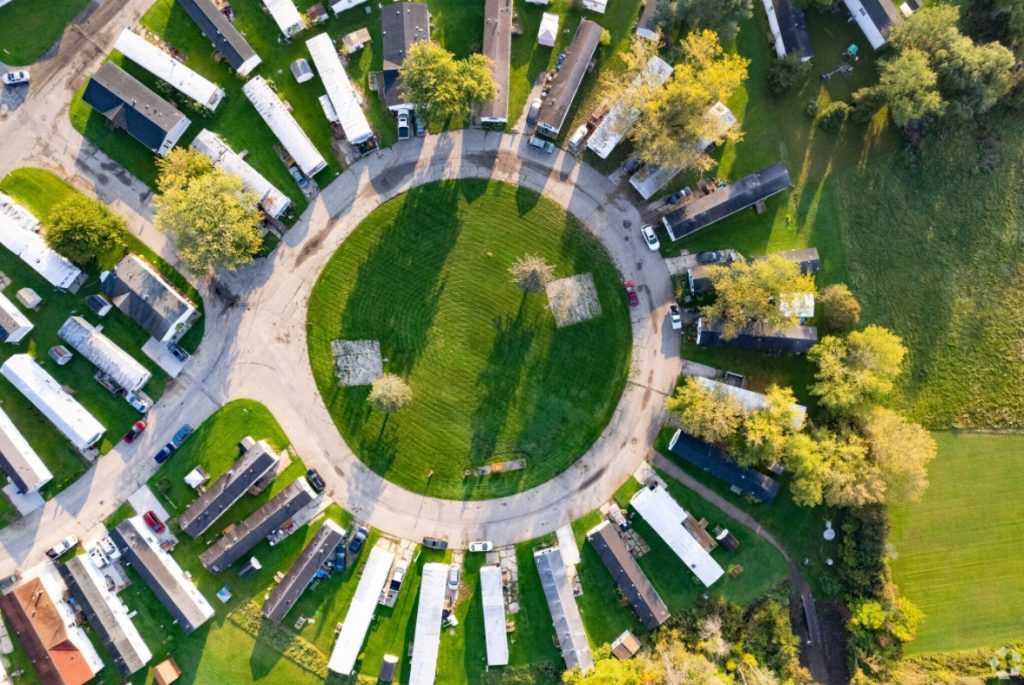 Yes, buying a mobile home in a park is worth it. The financial benefits of this type of housing are substantial, and it is a great alternative for someone trying to save more money.
Site-built homeowners are frequently subjected to high taxes, which a mobile homeowner in a community will easily avoid. If you are still unsure whether you should buy a mobile home or not, let's go a little deeper and give you some additional reasons why you should:
Costs Less than Stick-Built Homes
The most obvious benefit of purchasing a mobile house is that it is considerably less expensive than regular residences.
Mobile homes have been growing in popularity because of their affordability. According to the U.S. Department of Housing and Urban Development figures, nearly 22 million Americans live in mobile homes. This figure represents 7% of the United States population.
The average price of a mobile home compared to a traditional home:
Single–wide mobile homes price: $43,500 – $59,000
Double–wide mobile homes price: $110,400 – $119,400
Traditional homes price: $337,560
In apartments, rent increases are typical, which can be a major disadvantage, especially if you are on a tight budget. Purchasing a manufactured home, on the other hand, may relieve you of the stress of regular rent hikes.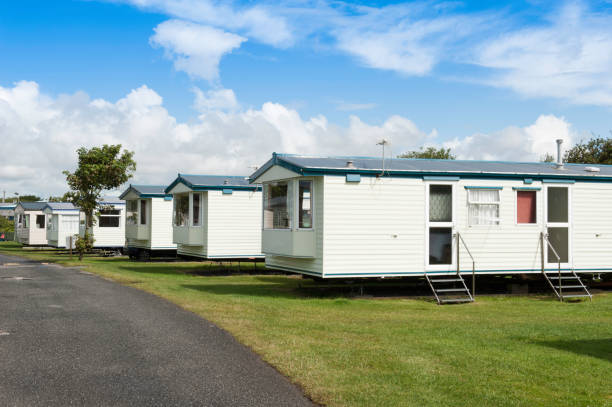 Low Cost of Repairs and Maintenance
From a financial standpoint, purchasing a mobile home will save you hundreds of dollars in repair and maintenance costs each year. This does not indicate that you will not spend money on mobile home maintenance and repairs; rather, it implies spending less than you would on a standard home.
For example, landscaping services and maintenance workers are frequently available in mobile home parks for a fraction of the cost of what you would pay for a regular home.
Build Equity
Buying a manufactured home in a park helps you build equity compared to renting an apartment. The difference between what you owe on your mortgage and what you could sell your property for at the current market rate is known as equity.
Renting an apartment gives you no future perks; however, paying a mortgage gives you some long-term benefits. That said, you would rather invest in your future by buying a mobile home over renting an apartment.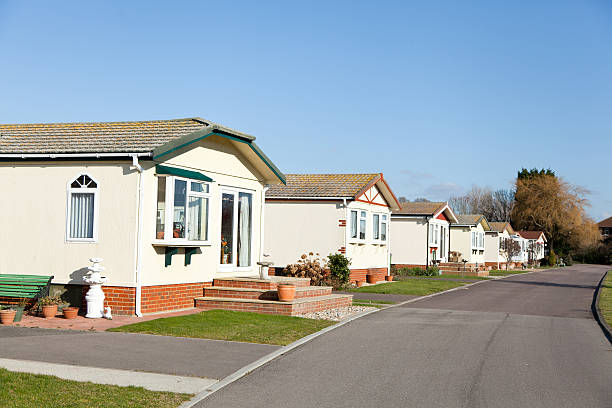 Rent-to-Own Option
The good news is that some mobile home communities offer rent-to-own options, which means you may wind up buying your house with just your monthly rent payment. Learn how to rent-to-own a mobile home here.
We acknowledge that not everyone can afford to put money down and buy a house right away, which is why mobile home communities offer a convenient method for prospective homeowners by offering rent-to-own.
If you decide to go this route, be prepared to put down a large amount upfront, which is normally negotiable with mobile home park owners. The remaining balance will be paid with your monthly rent payment at the agreed-upon period.
More Privacy
When compared to apartment living, a mobile home in a park provides more privacy. In most cases, you will have a lot of your own, which is often more private space outdoors than you would in an apartment.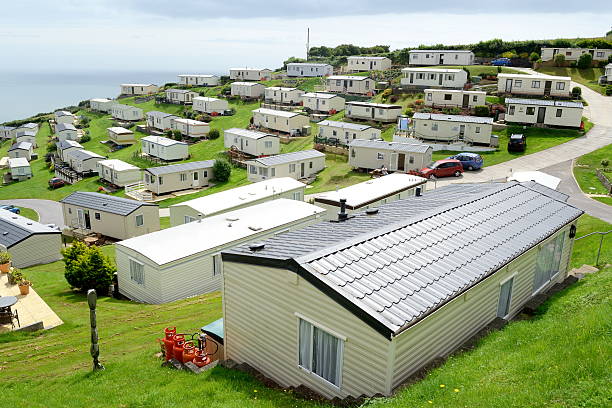 Your neighbor's loudness will not be an issue because the distance between you and your next-door neighbor is usually reasonable. In apartments, however, typically the wall is what separates you from your next-door neighbor, thus loud music could be a problem.
More Space Outdoors
Most apartments lack outdoor spaces, making it tough to live in them, particularly if you have a growing family. However, outdoor spaces for mobile homes are larger, allowing you to have more fun with your family during your free time.
Community Living
Manufactured home communities value community living, which is why they invest in community events that allow residents to connect and build friendships. In addition, residents benefit from amenities. such as clubhouses, fitness centers, and playgrounds, which the park owners provide to the greatest extent possible.
Pet-Friendly
Most mobile home parks are pet-friendly, so if you have furry friends, a park can be a great alternative. In comparison to the confined places in apartments, your dog will be able to walk about much more freely because you will have a larger outdoor space.
Little to No Taxes
Mobile home parks are known for their tax benefits. A mobile home is not classified as a real estate asset, but rather as personal property, so it is not taxed like other properties.
In Michigan, residents of manufactured home parks pay a fixed charge, also known as the "specific tax." In addition, they pay sales tax when they purchase a mobile house.
The high cost of property taxes is a big factor to why many homeowners consider renting or finding mobile homes for sale. Traditional homeowners frequently struggle with the mounting costs. The lower cost in taxes, therefore, gives a mobile homeowner a huge advantage over a real estate homeowner.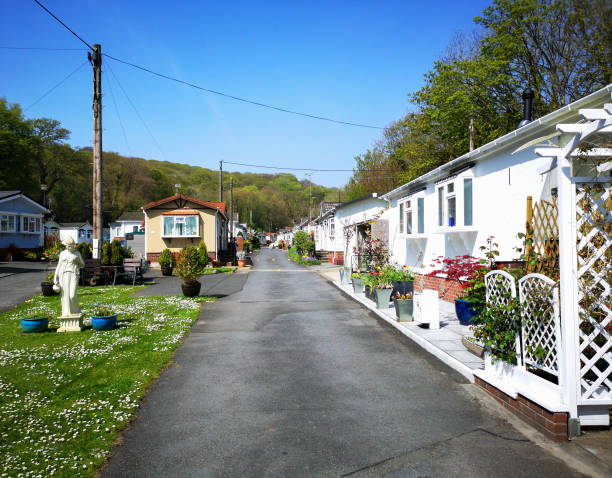 Lower Monthly Costs
A regular home's operating costs are frequently higher than that of a mobile home. Lawn maintenance, heating and cooling, and repairs all add up to a lot of money over time. When you factor in your monthly mortgage and other living expenditures, you are sure to regret purchasing a site-built home.
On the other hand, the operating costs of a mobile home are low, meaning you may save money on most repairs and maintenance services.
What You Should Know as a First-time Mobile Home Buyer
Buying a mobile home for the first time might be stressful, which is why you should learn some useful tips. With that said, here are things you should know when buying your first mobile home:
Do Your Research
The first step is to conduct research in order to determine market prices for these sorts of houses prior to visiting mobile home sellers. You can end up losing money paying more for mobile homes/manufactured homes than you should if you don't do your homework.
Furthermore, Since market pricing differs by location, you should have a firm idea of where you want to go before visiting various manufactured home dealers in Michigan. Mobile homes near cities may not be the same price as those further away.
Also, you want to establish if the mobile home park is age-restricted or not. An age-restricted community means that only persons in a given age range are allowed to join as residents, such as those aged 55 and up.
In addition, find out if the community is pet-friendly? These are the kinds of details you want to establish before finding a mobile home. Most parks have pet restrictions such as a pet limit, which is often two per household and aggressive breeds. Just be sure to review the mobile home park pet policy.
Decide the Type of Mobile Home You Want to Buy
Do you want to buy a single-wide, double-wide, or even a triple-wide mobile home? Each has a different price tag, which you should be aware of before proceeding. A single-wide is a good choice if you are single, but if you have a growing family, a double-wide or triple-wide may be necessary.
Take Referrals from Friends and Family
Always start by asking your close friends and relatives for recommendations. They might be able to assist you in finding a mobile home park that suits your needs and preferences.
Not all mobile home communities have a good reputation for customer service, and you want to have the finest experience possible as a first-time homebuyer, right? This is why referrals are crucial when looking for a mobile home in a park.
Use Online Tools to Narrow Down Your Search
Physically looking for mobile homes in a park can be exhausting, which is why you should utilize online tools to help you narrow down your search. Real estate websites will help you search for a mobile home based on the location and the pet-friendliness of the community. Find out what is the best website to find a mobile home here.
Visit Mobile Homes in a Park
The best way of determining whether or not a mobile home park is right for you is to pay a visit in-person and get a sense of the community. That said, consult with locals to learn about their opinions of the mobile home park. Move on to another park if most people are unhappy with the services.
Understand Your Financing Path
Before purchasing a mobile home in a park, you should understand your mobile home financing options. Consider how you will finance the home, which mobile home loan you want to get, whether you qualify for it, and so on. Learn more about how to finance a mobile home here.
A mobile or modular homes mortgage is not the same as traditional mortgages. Mobile homes have fewer financing options compared to stick-built homes because they are considered personal property; however, they do have fewer restrictions, meaning you could get a mortgage loan with less paperwork.
Generally, you should have a good credit rating or credit history to qualify for better loan terms. A bad credit score will get you terrible terms, such as higher interest rates, because of the risk associated. The good news is that even if you have a low credit score, you can still acquire a mobile home loan.Learn what credit score is needed to buy a mobile home here.
Final Thought
The advantages of purchasing mobile homes in a park make it worthwhile; lower taxes, fewer repair and maintenance costs, and more privacy are all reasons you should consider buying a mobile home.
Every community has its own set of park rules, which you should acquaint yourself with before joining a community. It could be about the noise level and pet policy, among others. Parks offer leased-land, where residents pay what is lot rent for a mobile home every month. The difference is that you own the home, but not the land.