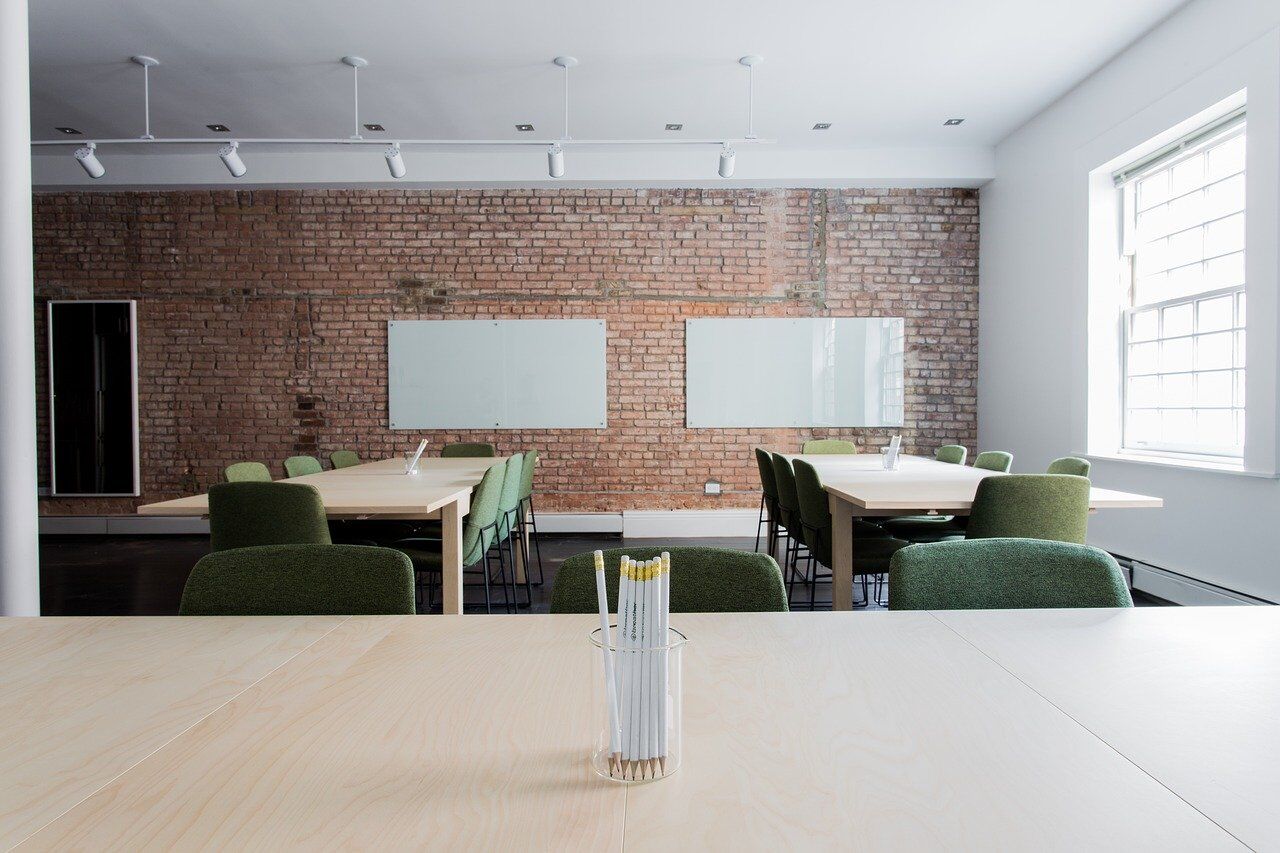 1 year ago · Justin Becker · Comments Off on Top 5 Cedar Springs Schools
The city of Cedar Springs is a wonderful place to raise a family. With so much to see and do here, it is not too surprising that young families are moving to this city in large numbers.
Besides, having ample activities, a rich history, festivals, a lively downtown, and a strong economy, this red flannel town has some of the most affordable housing in the state. If you have recently moved into a manufactured home in Cedar Springs, then you know exactly what we are talking about. The mobile communities here offer a family-friendly environment, master-planned neighborhood-like amenities, and convenient access to top schools.
That said, if you are in the process of settling into your new Cedar Springs mobile home and are looking for the best schools to enroll your kids in, then you have come to the right place. We understand unpacking and becoming acclimated with your new city is hard enough, without having to research pre-schools or the nearest high school. Therefore, to save you time and unnecessary stress, we have compiled an in-depth synopsis of Cedar Springs top five schools for you.
Cedar Springs Schools
Overview
Before getting to the top five schools, having an overview of all your options can help you get a feel for the Cedar Springs school district. First and foremost, the city of Cedar Springs is home to roughly 30 or so educational institutions. Moreover, most of these schools are public district schools. In fact, there are only four private schools and one charter institution within the city's school district. As a result, you will more than likely be looking at public schools, unless you are willing to spring for tuition.
The Top Pre-School
Currently, there are approximately three pre-schools in the vicinity of Cedar Springs. All three of these pre-K learning centers are private or rather tuition-based—Sunshine Fields Day Care Center, North Kent Head Start Center, and A Lighthouse Beacon Child Care Center.
Here, our top pre-school pick is North Kent Head Start Center. Located just off of Francis Way, this learning center offers programs for infants (from birth to three years old) and toddlers (three  to five years old). North Kent Head Start provides transportation, special needs learning support, nutrition/meal plans, health, and educational curriculum (developmentally appropriate practice and school readiness).
The Top Elementary School
Cedar Springs has a total of six elementary schools. Here, you will find a combination of public, private, and charter schools. As a result, some elementary schools are part of K through grade 12 institutions.
Nevertheless, of these six schools, the top primary school is none other than Beach Elementary School. This particular educational institution has 501 students, is public, and covers kindergarten through third grade. This specific school stood out among the rest due to the fact that test scores here are well above the state average, especially in subjects like English and math.
The Top Middle School
Similarly, Cedar Springs also has six middle schools to choose from. Five out of six of these middle/upper elementary schools are public and have anywhere from 6 to 568 students.
Here, the top upper primary school is Cedar Springs Middle School. Located on 16 Mile Road, this middle school has approximately 568 students, is public, and covers grades 7 through 12. The reason this specific institution made it to the top of our list is because students test exceptionally well and appear to excel in advanced courses like Algebra 1. Moreover, since this school goes all the way up to grade 12, college readiness or preparedness is a common thread throughout, ultimately providing younger students with an advantage over their peers.
The Top High School
In terms of high schools, Cedar Springs is home to a total of seven of them. With so many options, you may be wondering which high school is best for your child or children. Well, wonder no more.
The top grade 9 through 12 institution is Cedar Springs High School. Located on East Muskegon Street, this public high school has over 1,019 students and has a 95% graduation rate, which is 15% higher than the state's average. Along those same lines, students typically score 1031 on their SAT, which is 23 points above the state's average SAT score. Finally, students are more likely to go on to college after graduating from this particular high school.
The Top Private School
Finally, Cedar Springs has a handful of private schools to consider—a total of four to be exact. However, three out of four of these private schools are actually pre-schools. Consequently, the top private school here is Pilgrim Bible Academy.
This private institution is faith-based and covers second grade and up. Yet, despite having elementary, middle, and high school students in attendance, this educational institution has less than 100 students. This is another reason why this school made our top five. This hands-on learning environment allows children and students to excel.
Bonus: High-Regarded Charter School
Though charter schools did not make the top five list, there is still one charter school worth mentioning in Cedar Spring—the Creative Technologies Academy. This charter institution ranks high on college readiness, and students score fairly well on standardized tests. Ultimately, this bonus school is an excellent option for children interested in technology, science, and AP courses. Note, this school has a 100% graduation rate, is a K through grade 12 institution, and has a study body of roughly 318 students.
Homeschooling
Lastly, if 2020 has taught us anything, it is that life can change on a dime. Sadly, the new normal has led to social distancing, school closings, and distance learning programs that many parents do not have the time or skillset to assist with.
That being said, there is no guarantee that schools will be opening back up this fall. Therefore, you may want to consider independent homeschooling programs or check to see what the schools mentioned above are offering in the way of at-home/distance learning. Remember, it is better to be safe than sorry.
If homeschooling or distance learning means you can keep your children, yourself, and everyone around you safe this coming school year, then you should seriously consider it. With that said, if the idea of at-home learning is new to you, there is no need to panic. You and your children can easily master home learning by following a few simple tips. The most obvious of which is developing a schedule and creating a home learning routine.
Summary
We have gone over a lot of information; thus, to ensure that you have an easily accessible reference guide, let's go over the top five schools in Cedar Springs one more time in list form.
North Kent Head Start Center (Tuition-based)
Beach Element School (Public)
Cedar Springs Middle School (Public)
Cedar Springs High School (Public)
Pilgrim Bible Academy (Private)
Creative Technologies Academy (Bonus School/Charter)
Note: do not forget to research homeschooling or distance learning programs available in your area.
Final Thoughts
At the end of the day, moving into a new community and a new manufactured home is a new adventure for the whole family. Taking care of the particulars like enrolling your kids into the best schools in the district does not have to be tedious. Instead, it can be seamless and stress-free if you take the time and do the research.
Ultimately, all the schools in the Cedar Springs area are quality institutions. Therefore, it is up to you and your child to figure out which school will best meet their needs.