Moving can be exciting, but it can also be stressful if you don't know where or what to look for.
Sometimes you have a neighborhood you prefer, and sometimes you might be willing to search nearby neighborhoods and nearby zip codes to end up in the apartment or manufactured home you desire.
Sometimes it is tough to know if you should use a real estate brokerage firm, and if you do, which real estate brokerage firm should you choose?
The rest of this brief discussion will go over what we believe to be the best places to rent in Cedar Springs, MI.
We will cover not only which places are the best to rent in Cedar Springs, MI, but also go in-depth about what features the rentals offer and why we believe they deserve consideration.
Places for Rent in Cedar Springs, MI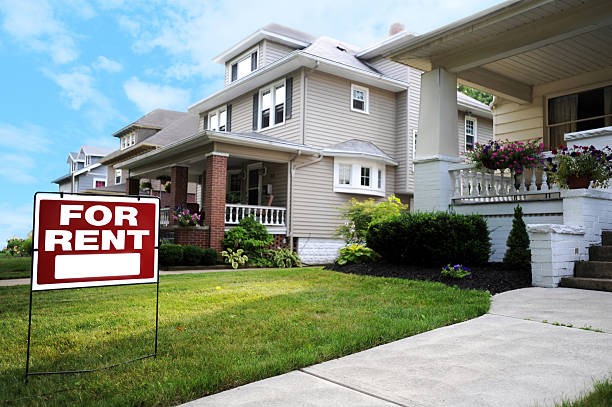 Cedar Springs is a great city to consider renting. Not only does Cedar Springs, MI have what we believe to be the best place to consider renting, but the nearby neighborhoods and nearby zip codes also have very desirable units to consider renting.
Cedar Springs has a plethora of nearby amenities and reasons to move to the area. There is also no shortage of awesome things to do in Cedar Springs, Michigan.
Let's start with our number one pick, Cedar Springs Mobile Estates.
Cedar Springs Mobile Estates
Cedar Springs Mobile Estates (CSME) is one of the top mobile home parks in Michigan. It doesn't get much better than Cedar Springs Mobile Estates if you are looking for one of the best places to rent in the Cedar Springs, MI area.
Cedar Springs Mobile Estates features beautiful, mobile homes for rent in Cedar Springs, MI, along with mobile homes for sale in Cedar Springs, MI, in a community that can make you feel at home.
Cedar Springs is evolving more and more as a community consisting of growing families and a demographic of young professionals and retirees.
Cedar Springs Mobile Estates also places you in a prime location, only five minutes outside Rockford, Michigan, and a quick 20 minutes from Grand Rapids.
CSME is an excellent choice for those looking for a great place to rent that is also pet-friendly (see their mobile home park pet policy here).
Location: 400 Susan, Cedar Springs, MI 49319
Meadowcreek Apartments
Meadowcreek Apartments is another great option to consider if you are looking to rent in the Cedar Springs, MI area.
Meadowcreek Apartments can be an excellent fit for various renters because they offer 1-bedroom apartments, 2-bedroom apartments, and 3-bedroom apartments.
Meadowcreek is also ideally located only a few minutes from Grand Rapids, Rockford, Greenville, and Belmont.
This community is in a convenient area if you want to be close to other nearby attractions, such as the following:
Cedar Springs Brewing Company
The Kent Theater
Cedar Springs Public Library
Dozens of Great Cedar Springs Restaurants and Dining Options
When deciding where to rent your next living space, it is also essential to consider the amenities offered on the property.
Meadowcreek has several notable amenities that are worth consideration, including the following:
Open Floor Plans
Central Air
Dishwashers
On-Site Laundry Facility
Window Coverings
Pets Welcome (Does Require a $300.00 Non-Refundable Deposit)
Meadowcreek Apartments also offers an easy online application that can be completed in a few minutes.
When renting any unit, it is crucial to have all the necessary paperwork or information readily available. Learn how to qualify for an apartment here.
Meadowcreek Apartments currently needs the following when you apply for an apartment:
Two Credit References
Employer's Name
Gross Earnings
Two Years of Residential History
Character References
00 Application Fee Per Adult That Will Be Living In The Unit
$750.00 Security Deposit
The rates for the 1-bedroom, 2-bedroom, and 3-bedroom apartments are unavailable online when visiting the Meadowcreek Apartments website. However, if you are interested in this property, you can call (616) 249-1682 to inquire more about the available units and the application process.
Location: 300 Oak St, Cedar Springs, MI 49319
Evergreen Townhomes
Evergreen Townhomes is the first option we are ranking on our list that falls just outside Cedar Springs in Grand Rapids, Michigan.
Evergreen Townhomes is a beautiful modern property that features 52 units of boutique-style townhomes. The townhomes you can rent range from 2-bedrooms to 3-bedrooms units.
Additionally, Evergreen Townhomes feature high-end appliances, custom kitchens, and fireplaces.
This is a pet-friendly community, but additional deposits may be required at the time of application.
Evergreen Townhomes also allows virtual tours of each unit to give you an inside peek at the townhome before applying.
We also took the time to dig into some of the rates and square footage of the units currently available at Evergreen Townhomes.
Here is a quick breakdown as of (10/11/22):
Juniper Unit – 1,051 Square Feet – 2-Bedroom/2-Bathroom- $2,145.00 Per Month
Spruce Unit – 1518 Square Feet – 3 Bedroom/2.5 Bathroom- $2,595.00 Per Month
Fir Unit – 1594 Square Feet – 3 Bedroom/ 2.5 Bathroom/ $2,485.00 Per Month
Mahogany Unit – 1617 Square Feet – 3 Bedroom/ 2.5 Bathroom/ $2,695.00 Per Month
Sequoia Unit – 1617 Square Feet – 3 Bedroom/2.5 Bathroom/ $2,695.00 Per Month
Cypress Unit – 1594 Square Feet – 3 Bedroom/ 2.5 Bathrooms/ $2,695.00 Per Month
Clearly, Evergreen Townhomes has many great options for floor plans, but they do lean on the pricey side of the rent scale.
Depending on your situation, you may want to look at a smaller unit, or perhaps the larger units fit your budget.
Regardless, Grand Rapids is a great area to live in Michigan, and Evergreen Townhomes ranks as one of our best places you can choose to rent your next space.
Location: 3141 E Beltline Ave NE, Grand Rapids, MI 49525
Michigan Meadow Townhomes
Michigan Meadows is another excellent option offering rent or lease townhomes in Grand Rapids, Michigan.
Michigan Meadows offers 2-bedroom and 3-bedroom townhomes, in addition to a good number of amenities, that include the following:
Custom Kitchens
High-Efficiency Appliances
Large Storage Spaces
Attached Garages
Fireplaces
Balcony
That is only scratching the surface of what you can get from Michigan Meadow Townhomes.
In addition to the amenities offered inside of the units themselves, you also have some nice perks to enjoy in the community and area, that include the following:
Designated Green Space
Public Transportation
One Mile from Major Highways
One Mile from Downtown
One Mile from Restaurants, Bars, Major Venues and Major Shopping
Michigan Meadows features beautiful townhomes that offer custom finishes in an excellent location.
Lastly, suppose you are hesitant and need further social proof that these units and this property is for you. If that is the case, Michigan Meadows is backed by great reviews online. You can read other great testimonials as well by visiting their website.
Location: 2233 Michigan St NE, Grand Rapids, MI 49503
The Grove
The Grove is the last area with fantastic rentals to make our cut.
The Grove is an apartment community located in Grand Rapids, Michigan, and has a lot to offer to any potential renters.
This community takes pride in offering designer finishes and spacious open floor plans.
The Grove also features discounts of up to $1,000.00 on 13- or 15-month leases.
Other great features worth noting include the following:
Fully Equipped Fitness Centers that is Open 24 Hours
Yoga and Spin Studios On-Premises
Heated Swimming Pool
Courtyards
Community Grilling Areas
Billiards and Shuffleboard
Coffee Bar
Gated Community
Most of those great amenities listed above are only talking about the actual community.
You also need to consider the fantastic amenities the units themselves can offer, such as the following:
Granite Countertops
Stainless Steel Appliances
Glass Top Ranges
Backsplashes
Walk-In Pantry
Walk-In Closets
Walk-In Showers
Private Yards
Detached Garages
High-Speed Internet Included
Pet-Friendly
Clearly, when you take a quick glance at all the amenities offered, it is easy to recognize this is one of the most expensive options we have decided to include in our list of top places to rent near Cedar Springs.
This is true.
However, this discussion was not meant to focus purely on price or amenities, but to discuss the combination of the two and bring the best value to the individual considering renting one of the properties we discussed.
While on the expensive side, we believe that The Grove still offers a ton for the price and presents a lot of value and upside to the renter, making it a viable option for anyone considering the Cedar Springs, MI area.
Location: 3240 Killian St NE, Grand Rapids, MI 49525
The Takeaway: Cedar Springs Mobile Estates Takes the Crown, but You Have Options
We covered several properties and communities you can choose to call your next home.
While we believe Cedar Springs Mobile Estates is the best overall, options are certainly available in the Cedar Springs, MI area.
Whether you are looking for a budget-friendly rental or the most luxurious unit in the area, we believe one of our options listed above can meet the criteria.
Cedar Springs is an excellent area with a ton to offer. Whether you are looking for a place to rent near great dining or other attractions, Cedar Springs can offer it.
We wish you the best of luck with your search and hope you find your dream rental to call home.