Purchasing a mobile home can be exciting, but it does not come without some challenges. One of those challenges you will face during the process is securing funds for your mobile home. This is also known as the loan and financing process.
Many consumers won't understand which potential mobile home loans would be the best or how to find the best deals with low down payments and interest rates.
This can all seem daunting for consumers who may not have the best credit or have never gone through the process of buying a mobile home.
The rest of this guide will be geared toward those interested in purchasing a modular home in Michigan or looking for mobile home financing.
We will cover the ins and outs of how to finance a mobile home, how to navigate the best terms, and which providers will suit you best if you have a credit score that is not quite up to par (learn what credit score is needed to buy a mobile home here).
Let's start by explaining what mobile home financing looks like and break down some basics.
Manufactured Home Lenders in Michigan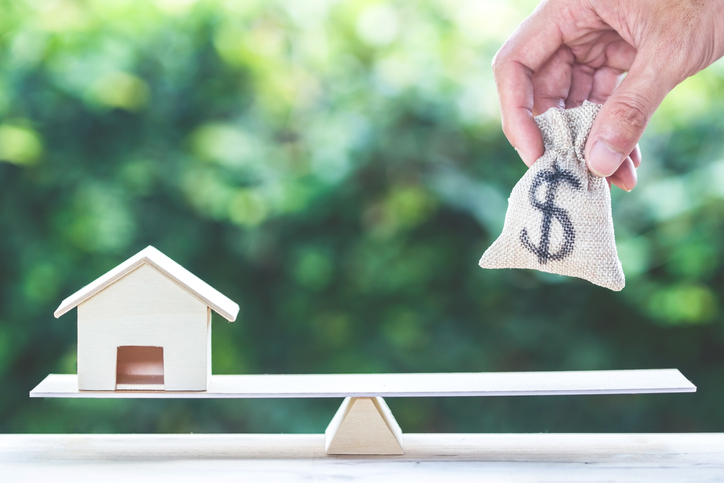 When it comes to mobile home loans, a lot of factors need to be considered. Mobile home financing is similar in some ways to financing for a traditional home.
Much like traditional homes, you will find dozens of different manufactured home loan providers as options.
You have some essentials to consider, such as which lenders will offer you the most advantageous rates and perhaps not require a high credit score or large down payments.
While low down payments are ideal, and being able to qualify with lower credit is also beneficial, overall, you should be looking for a mobile home loan provider that offers the best overall package and a mobile home loan provider that is well-trusted and well-known in the industry.
You also need to understand that because mobile homes can be moved, some of the standard processes for securing financing will differ compared to traditional property (learn how much it costs to move a mobile home here).
The rates may be higher compared to a traditional home, especially without some due diligence during the research phase.
You can, however,  typically secure mobile home financing more efficiently than traditional homes, allowing lower credit ratings to get approved for loans.
Now, let's dive into what we believe are the best mobile lenders to finance manufactured homes.
Best Mobile Home Loan Providers to Consider
When reviewing potential mobile home loan providers, we focused on a few things that allowed us to place them on our list.
We wanted to look at mobile home financing programs that offered flexible payment lengths, low-interest rates, and providers deemed trusted and easy to work with.
The Best Mobile Home Financing Options
In 2022, local options for financing are not the only options you have for refinancing, and they are not necessarily the best options. Hence, why we did not use local Michigan mobile home loan providers for our list.
Sometimes, you can find the most ideal total package for financing for a mobile home by looking at Nationwide providers that run primarily digitally (online). You may also be searching for financing if you intend on building a new manufactured home (learn how long it takes to build a mobile home here).
Whether you are looking to finance single-wide mobile homes or double-wide manufactured homes, you have some great options that operate on a Nationwide scale that we wanted to detail below:
1.) Manufactured Nationwide Home Loans
Manufactured Nationwide Home Loans began as a financing option for traditional homes, but now offer great financing options for mobile homes.
Manufactured Nationwide Home Loans is a division of Magnolia Bank and offers financing in all 50 states.
What We Like the Most
Manufactured Nationwide Home Loans is a great option for borrowers with fair credit. It offers loans that require lower down payments.
Manufactured Nationwide Home Loans also offers flexible terms for repayment on your loan and offers very competitive rates that are fixed for the duration of the loan.
The Downfalls
The biggest drawback of choosing Manufactured Nationwide Home Loans is that you can't finance through them if you rent land, or if your mobile homes are in mobile home parks.
Additionally, it has been noted that Manufactured Nationwide Home Loans has a rather lengthy closing process. Depending on how long of a timeframe you have to work with, a lengthy process may not be ideal.
Outside of these factors, it is an option to consider if you don't have excellent credit and need the opportunity for a lower down payment.
2.) 21st Mortgage Corporation
21st Mortgage is another excellent option that is available for mobile home financing. 21st Mortgage Corporation is available in 45 states and has no prepayment penalties.
21st Mortgage Corporation was founded back in 1995 in Tennessee. To date, 21st Mortgage Corporation employs more than 800 individuals. It is one of the premier lenders for mobile home financing for individuals with poor credit.
21st Mortgage Corporation also gets excellent reviews on its fixed-rate loans offered for manufactured homes. It has minimal restrictions regarding where the mobile home is located and if the land is rented or owned.
Currently, 21st Mortgage Corporation does have minimum loan amounts of $22,000 for person-to-person lending and a $14,000 minimum if you purchase your mobile home through a retailer.
What We Like the Most
21st Mortgage Corporation is an excellent option for financing a mobile home, especially if you want to finance a used mobile home.
21st Mortgage Corporation also makes mobile home financing available to individuals with fair to poor credit ratings, opening the door to more consumers.
We also love that 21st Mortgage Corporation is available in 45 states.
The Downfalls
On the flip side, 21st Mortgage Corporation is unavailable to Alaska, Hawaii, Massachusetts, New Jersey, and Rhode Island residents.
21st Mortgage Corporation is also known to have higher interest rates on mobile home lending, but this is a common trade-off you will see when you have a lender that will accept lower credit scores.
21st Mortgage Corporation is also dinged due to not allowing pre-qualification online for consumers, which can make the process a little more difficult for first-time buyers who are not experienced with the financing process for modular homes.
Another downfall with 21st Mortgage Corporation is the wide range of potential down payment requirements from borrowers based on their credit rating. You could be looking at needing up to 35% of the purchase price for your down payment if you are a consumer with a credit rating below 570.
3.) E Lend
E Lend is one of the best financing options for mobile homes for individuals with little to no cash on hand for down payment or closing costs.
E Lend uses government-backed loan programs that help keep interest rates friendly for mobile home financing and offers a DPA program and additional supplements to further reduce the amount of down payment borrowers require.
What We Like the Most
E Lend seems to be one of the clear-cut best options to secure financing for a mobile home for buyers with a small rainy-day fund and little cash to use for down payment purposes.
E Lend will allow up to 100% financing towards a mobile home with decent interest rates and utilizes a convenient online portal to help you through the process while enjoying the comfort of your own home.
The Downfalls
On the other hand, we don't like that E Lend has geo-restrictions for lending that are not currently specified. E Lend also has a mixed batch of reviews that range from excellent to sub-par experiences using the platform.
The Takeaway
The price of a mobile home is not cheap, and it is important to work with a lender you trust when purchasing your first manufactured home.
Ultimately, the goal is to find manufactured home financing that will benefit you financially and give you peace of mind. A mobile home loan is not necessarily tricky to navigate once you know where and what to look for.
Mobile homes are growing in popularity. You certainly have plenty of financing avenues between local options and a national housing lender.
Secure mobile home financing with any of the options we provided above and begin the journey of moving into your new home.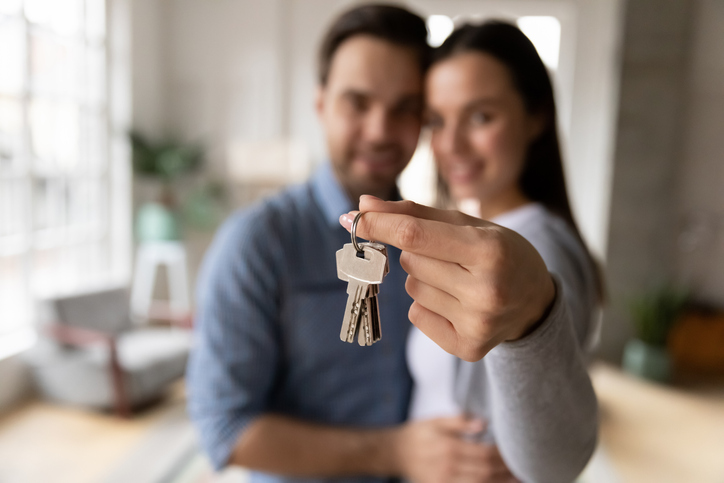 Of course, if you are considering moving to the Cedar Springs, Michigan area, be sure to check out the mobile homes for sale in Cedar Springs, MI that we offer at Cedar Springs Mobile Estates.