There is no hiding the fact that mobile homes have become very popular in the real estate industry over the last decade. Many adventurous people prefer to buy these homes since they can relocate to wherever they want to go.
For instance, a manufactured home is much more affordable compared to a site-built home. Many middle-class families can afford these mobile units.
However, many people prefer renting apartments or other types of housing.
If a traditional site-built home isn't the right fit for you, then you'll have the option of either buying a manufactured home or renting an apartment. Both options come with pros and cons, which you should thoroughly examine.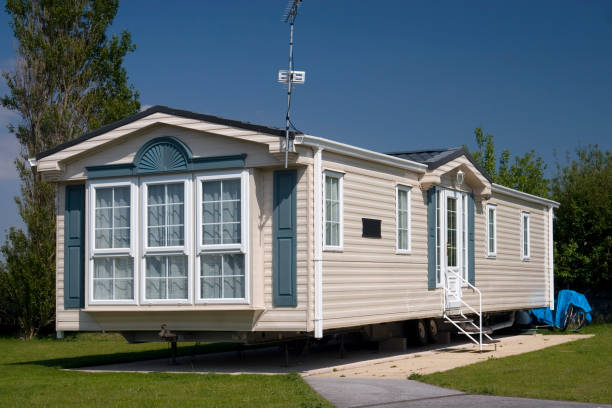 Here, we examine the best option you should consider, depending on your situation.
Should I Buy a Mobile Home or Rent?
Having apartments for rent offers community amenities and eliminates maintenance concerns. On the other hand, a mobile home will allow you to own properties, along with offering you customization options and privacy.
Let's look at the benefits of each option:
Benefits of Renting
At least two-thirds of the American population own their own houses. After all, home ownership forms a critical component of the "American Dream."
However, many people don't know that renting carries several benefits that can make it the perfect option, depending on your situation.
Let's go through these benefits:
It Offers You a Lower Monthly Cost
If you decide to rent an apartment, you'll incur a lower monthly cost, when compared to buying a manufactured home.
When you add your property taxes, insurance, and mortgage, rentals offer a cheaper option than the low-down-payment mortgages that carry private mortgage insurance.
Even after the rental charges rose when house prices and interest rates dropped in 2012, the rental option was still the most affordable option. This is true, especially if you want to spend at least more than ten years in a home that is located in a large city.
It Presents Lower Ownership Expenses
Renting does more than just lowering your mortgage costs per month. It has proven to save money in several other ways.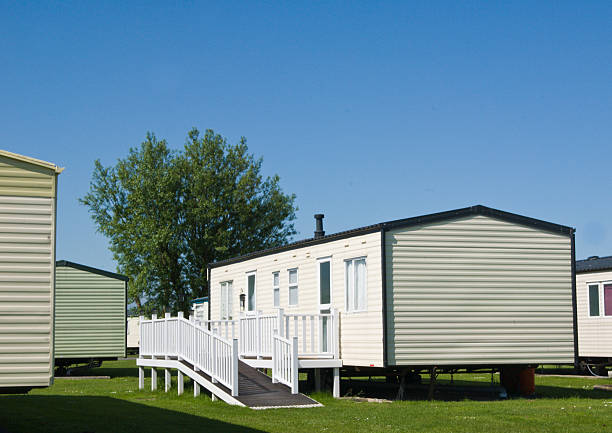 If you buy a mobile home, you will have to pay your own money to have some services, such as cooling, heating, maintaining lawns, and other regular maintenance.
The additional repair costs may cost hundreds of dollars if you're not careful.
For a rented apartment, however, the landlord is in charge of everything, including fixing faulty appliances and other maintenance tasks. The landlord must make the apartment habitable.
You Can Conserve Your Down Payment
If you want to purchase any home, including a mobile home, you'll be required to pay a down payment of about 20 percent.
If you take that large amount of money and divert it into another investment, you might end up earning more money.
Homes have proven to be unwise investments since they increase in value at or slightly ahead of the inflation rate.
Renting Offers Great Flexibility
It offers you great flexibility that you'll never find when you buy a mobile home.
What will happen if you get a new job in a new city over 500 miles away? What if you have a child and the single-wide or double-wide unit that you bought becomes too small?
If any of the above situations happen when you're in a rental unit, you can easily move as soon as your lease expires. You can also downgrade or upgrade to a new apartment without any problem.
With a mobile home, you'll be forced to transport it to a new location, which is also very expensive.
Even though there is another option of selling it, getting a willing buyer might be difficult.
Benefits of Buying a Mobile Home
If you like the idea of living for less, then a mobile unit is the best option for you. As stated before, a mobile unit is much cheaper, compared to a site-built home.
However, one main challenge you could face is that you'll have to pay a lot rent per month for a mobile home park space, where you'll place your home, especially if you don't have a personal piece of land.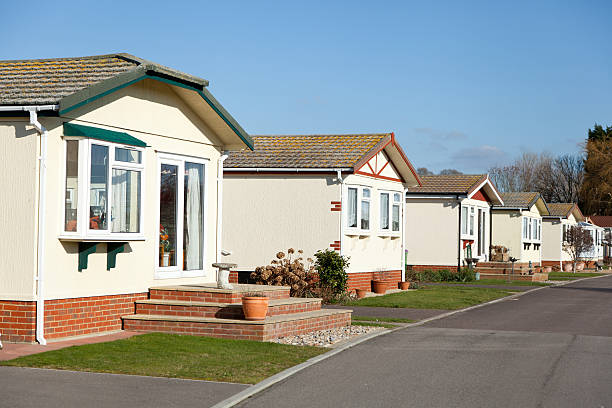 Let's look at the benefits of buying a mobile home:
Mobile Homes are More Affordable Compared to Most Alternatives
The most exciting thing about manufactured homes is their affordable price. These homes are built on the assembly line and mass-produced, therefore costing less in the long term.
For instance, in 2018, the average price of a site–built home in the U.S. was $225,700. Ofcourse, the actual price of a particular mobile home could be much higher or lower.
During this same period, the average price of a mobile unit was $87,100. You'll, therefore, expect to save at least 20% compared to if you were to invest in a site-built home.
Lenders can only offer a mortgage to those who want to buy real property. This includes land and anything attached to it permanently.
You can, therefore, still secure loans on your manufactured unit if you fix it on a permanent structure or own the lot on which it's placed.
You Can Enjoy Luxury for Less
Although something like $300,000 could get you a starter housing unit in most parts of the country, you can buy a very luxurious manufactured unit for half of that amount.
The lower base price can allow you to make additional upgrades to the home, which you can't with traditional site-built homes.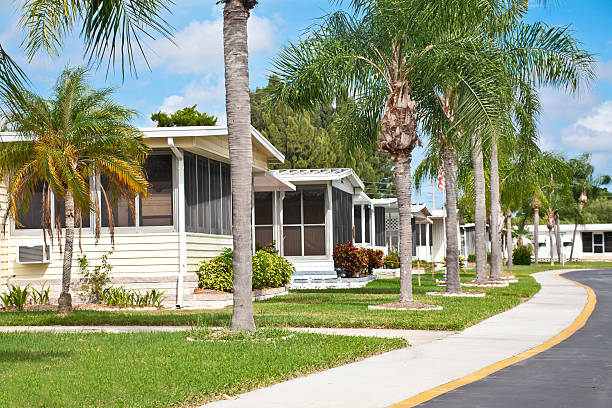 Some luxurious upgrades that you can add include granite countertops, a fireplace, and a soaking tub.
Your Home Will Increase in Value if You Own the Land
Manufactured homes will appreciate when you own the lot on which the house sits. This means that you stand a chance of selling the housing unit at a higher price than the one you bought it for.
This can be linked to the rise in the value of the lot that your housing unit is placed on.
Buying a Mobile Home can be Financed
Many people have always thought that they can't finance a manufactured housing unit with a mortgage.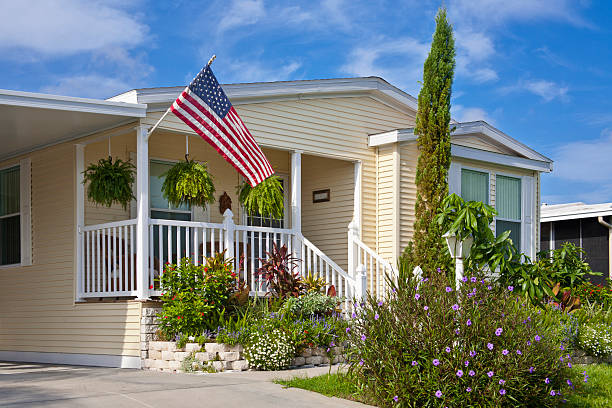 However, this is not true since the HUD Code allows banks to offer loans of up to $69,678 if your manufactured unit is on a rented lot, and $92,904 if it's attached to your lot.
You can also get money from family members to finance your mobile home, if you so choose.
Mobile Homes are Safe
These homes are now designed and developed in the factories with safety in mind. After 1976, there were HUD Codes that were passed which provided for strict standards, including safety regulations.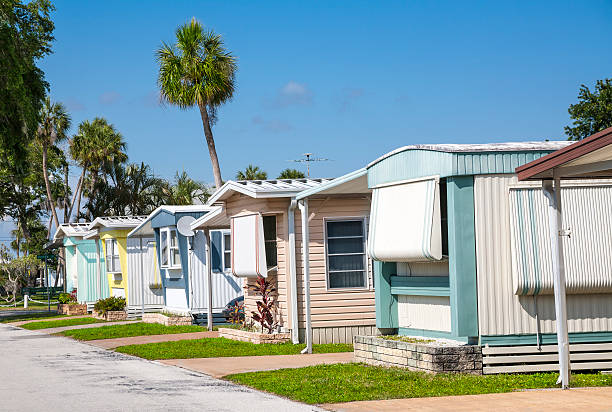 If you buy a mobile home, expect it to come with the same features as those found in site-built homes. Modern mobile homes even have better features.
You Can Still Rent the Home
When you decide to buy a mobile home, you can still decide to use it to get further income by renting it out.
Many people in the real estate market prefer renting mobile homes to apartments due to their low rent costs.
You'll, therefore, have nothing to lose if you decide later in life to move to a stick-built home.
Conclusion
Although there are benefits to both living in a rented apartment and buying a mobile home, we recommend that you go with the latter option.
Buying a mobile home is much more affordable and allows you to own a housing unit, all while having lower overall monthly payments.
However, renting also comes with several benefits, as we have seen above. You should, therefore, make the best decision for you and your family.