Cedar Springs, Michigan celebrates the Red Flannel Festival every year in October. It's one event that brings the residents of Cedar Springs together, where everyone dresses up in their best red flannel attire, which is the city's most famous icon.
The Red Flannel Festival is one of Michigan's oldest festivals. It's a tradition that residents celebrate by "painting the city red." Whether it's decorating homes or even pets with red, the sight is always spectacular.
For many people, the Red Flannel Festival is the epitome of community, and it is frequently organized and operated by volunteers. As a result, people who are enthusiastic about the festival come together to make it a reality.
Red Flannel Festival
The Red Flannel event has a long and interesting history that deserves to be shared. For more than 70 years, the festival has thrived in northern Kent County.
For tourists and visitors of Cedar Springs, MI, the red flannel event is a can't-miss extravaganza!
There's no need to be concerned if you're unfamiliar with the Red Flannel event's history. We've compiled everything you need to know about the event and the Red Flannel event's history.
When Did the Red Flannel Festival First Take Place?
The Red Flannel event first began in 1936. It's reported that the winter of 1936 was extremely cold, and the country was experiencing heavy snow.
In an attempt to keep the cold at bay, a writer for the New York Sun newspaper searched for the old-fashioned long red underwear, but couldn't find any.
After a long search, the writer decided to declare them OBSOLETE! However, the editors of the Cedar Springs Clipper, commonly known as the "The Clipper Gals," had a different idea.
Since they knew the long red underwear was very popular in Cedar Springs, MI, they answered the New York writer with a RED HOT editorial stating, "Just because Saks Fifth Avenue does not carry red flannels, it doesn't follow that no one in the country does. CEDAR SPRINGS' merchants have red flannels!"
The Associated Press picked up the story and ran it across the country, and orders began to pour in quickly. What they didn't realize was that it was the start of a long history.
Two years down the line, Cedar Springs, MI continued to receive orders from all over. Then, on November 11, 1939, Cedar Springs, MI celebrated its first Red Flannel event.
During the first Red Flannel event, it was marked by the crowning of a Queen by the local congressman, a lumberjack supper, and much more.
For years, Red Flannel Day has put Cedar Springs, MI on the map.
Interestingly, during the Great Depression, which lasted primarily in the 1930s, many small towns like Cedar Springs, MI were fading away. Still, the appeal of red flannel helped people temporarily forget their economic woes.
Keystone Cops
Those who did not wear something red on Red Flannel Day found themselves in the hands of the Keystone Cops, who made numerous arrests. Perhaps they are the most famous icon of the Red Flannel Day as they drive an Antique Fire making their arrests.
The penalty for not wearing red is a $1 fine, so I recommend getting some red or preparing to pay up.
Is the Red Flannel Event Still Celebrated Today?
The simplest answer is… YES!
The Red Flannel event is still a recognized festival. Today, it is not just about the people of Cedar Springs, MI; people from all over the world come to Cedar Springs, MI every year to celebrate Red Flannel Day.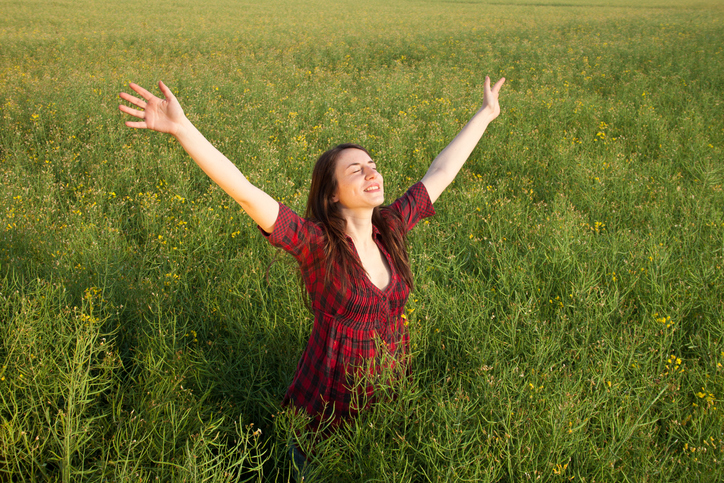 During Red Flannel Day, everyone is dressed in red and lining up for the large parade; with all of this, you can't help but notice the genuine sense of community.
The Red Flannel event is celebrated every year during the last weekend in September and the first weekend in October.
During the Red Flannel event, the following events are covered:
Queen Scholarship Pageant
Art & Craft Show
Grand Parade
Children's Parade
Car Show
Lumberjack Supper
Horseshoe Throwing Contest and much more
The Red Flannel event has a lot to offer anyone who comes during the festival. If you're planning a trip to Michigan, be sure to make your way to Downtown Cedar Springs.
Overview of Cedar Springs
Cedar Springs, MI is a city in Kent County, Michigan with a population of 3,509, as of the 2010 Census. Cedar Springs is located about 20 miles north of Grand Rapids in the Grand Rapids metropolitan area.
The community was named after the beautiful springs that were surrounded by a grove of Cedar trees.
Cedar Springs is strategically located; as such, it offers easy access to the cultural offerings of the greater Grand Rapids area.
The cost of living in Cedar Springs, MI is almost 10% less than the national average. As a result, you can have a high quality of life while living on a tight budget.
That being said, you're more likely to spend more money on transportation than in other cities in the United States.
Cedar Springs, Michigan is a nice place to live. If you're debating your options, the following will most likely persuade you:
Housing
Cedar Springs, MI housing is very affordable. For example, the average rent for a one bedroom apartment is $802, while the national average is $1,048. On the other hand, a two bedroom apartment in Cedar Springs will cost you $972 on average, while the national average stands at $1,278.
With a city millage rate of 15.0642, Cedar Springs' taxes are relatively stable. On the other hand, the unemployment rate at Cedar Springs stands at 4.8%, while that of the national average is 6.0%.
Over the last year, the job market in Cedar Springs has grown by 2.0 percent. Furthermore, it is predicted that job market growth will be 37.7% in ten years, which is higher than the national average of 33.5%.
In a nutshell, Cedar Springs is not only a great place to live, but it is also a great place to work.
Public Parks
A place to gather with your family is essential, especially if you enjoy outdoor events. There are so many public parks in Cedar Springs that it's difficult to choose a favorite.
Here's an overview of the public parks in Cedar Springs.
If you want a family fun park, check the two below:
For dog parks, visit:
Cascade Dog Park
Hillcrest Dog Park
Safety
Everyone wants to feel safe in their neighborhood, right? According to FBI data, the chances of you becoming a victim of crime in Cedar Springs is 1 in 69.
Living in Cedar Springs will also provide you with numerous opportunities. The community is welcoming, and there is always something to do in your spare time.
Final Thought
The Red Flannel event is one of the oldest festivals celebrated in Michigan. The festival is marked by residents wearing Red Flannel. The people who fail to wear something red, however, will be "arrested" by the Keystone Cops.
Red Flannel brings the community together and provides an opportunity to learn about Cedar Springs' history.
Cedar Springs is a city with a rich history to discover; whether you're a resident or a visitor, there's plenty to do (events) in the city, which was once known as Lumber Town.
If you intend to live in Cedar Springs, I recommend that you research the housing, recreational facilities, and other important events that will make your stay enjoyable. It won't be long before you're integrated into the community and sharing the tradition.